Poppy Montgomery bio: age, siblings, husband, children, net worth
Poppy Montgomery is a phenomenal Australian-American actress mostly known for her portrayal of Samantha on the TV series Without A Trace. After making a name for herself as a TV star, Poppy is now taking on a new role behind the scenes as a producer.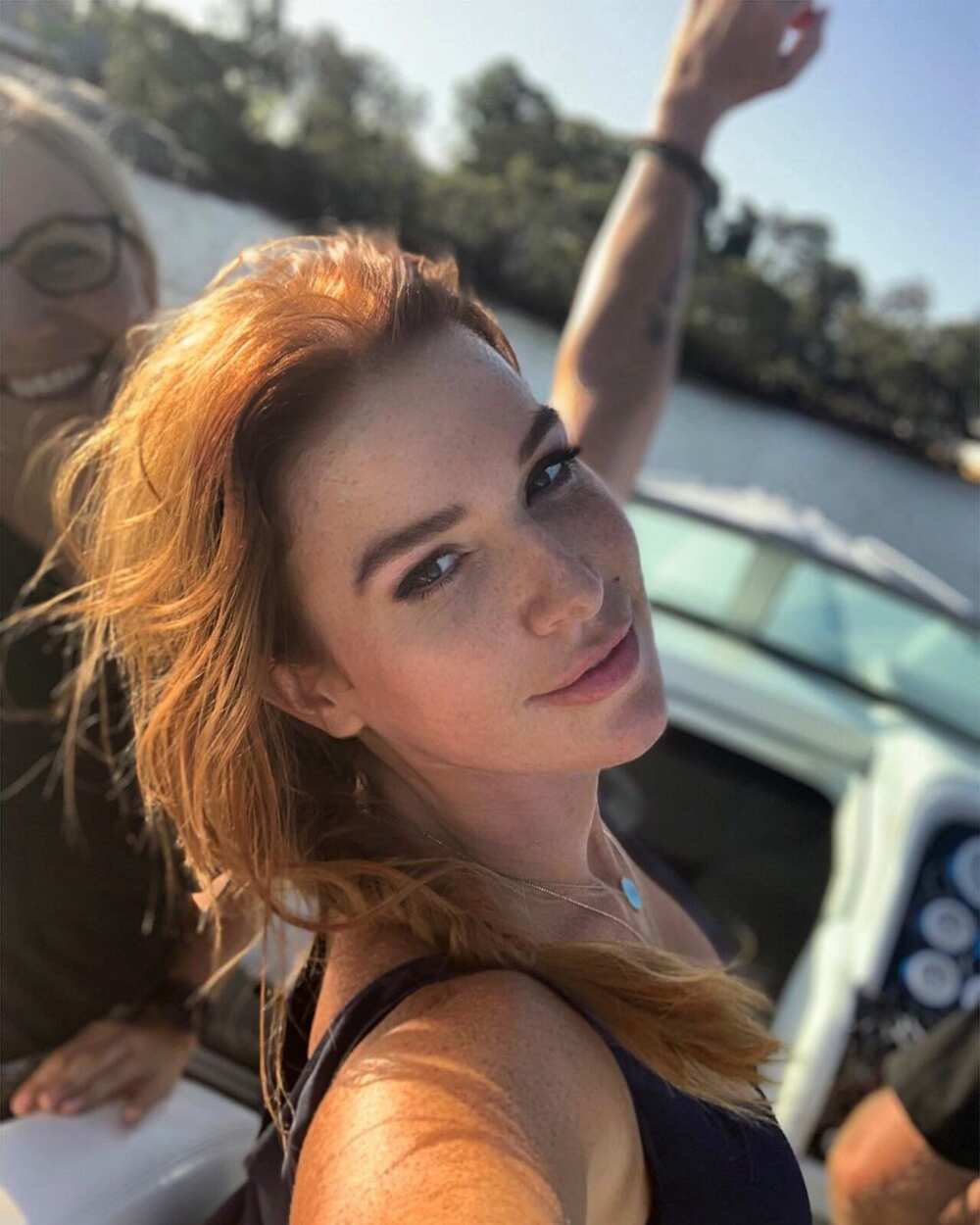 What is the story behind her success? Here is all you need to know about the actress: her background, siblings, love life, children, and movie roles.
Profile summary
Birth name: Poppy Petal Emma Elizabeth Deveraux Donaghue
Date of birth: 15th June 1972
Age: 47 years old
Place of birth: Sydney, New South Wales, Australia
Zodiac sign: Gemini
Nationality: Australian-American
Ethnicity: Caucasian
Siblings: 4 sisters & 1 brother
Spouse: Shawn Sanford
Children: 3
Height: 5 ft 4 in
Weight: 62 kgs
Eye colour: Hazel
Hair colour: Dirty blonde
Profession: Actress & Producer
Net worth: $8 million
Family and background
Is Poppy Montgomery Phil Donahue daughter? If you are referring to the American media personality, creator and host of The Phil Donahue Show, then the answer is 'No.'
The two are not related. The TV host is American while the actress is Australian-American.
The actress was born in Sydney, Australia. Poppy Montgomery parents are Phil Donahue, an Australian restaurateur and Nicola Montgomery, a successful market research executive.
Growing up, the actress was quite a rebellious teenager who did not like going to school. She got expelled from six different private schools.
I was terrible! I got expelled from every school I went to in Sydney. I was outspoken, opinionated, and independent. And I am still all of those things. I do not think that they like that at private schools. They like people conforming to their ideals. I did not.
When she was about 14 years old, Poppy had had enough of formal education and dropped out of school. Two years later, at 16 years old, she left home and went to Bali with her then-boyfriend.
After two years of travelling, she ended up in Sarasota, Florida, at 18 years old and dead broke. That was when she decided to catch a bus to Los Angeles in the hope of becoming an actress.
Luckily, two of her older brother's friends let the young aspiring star sleep on their couch for two months as she looked for work. According to Montgomery, she pestered Bob McGowan, Julia Roberts' former manager, with her headshots until he finally signed her.
Poppy Montgomery siblings
In most cases, children get names from their grandparents, godparents, or just from whatever name that their parents like the most. In other instances, for example, with the Kardashian sisters, parents like their children's names to start with a specific letter.
In the Donahue household, Poppy and her sisters are all named after flower fairies from a children's book. Their older brother, however, is named after their parent's favourite rock band.
The actress is the second oldest child. Poppy Montgomery siblings from oldest to youngest are
Jethro Tull
Poppy Petal
Rosie Thorne
Lily Belle
Daisy Yellow
Marigold Sun
Poppy Montgomery age
The Blonde actress was born in 1972. She is currently 47 years old and will turn 48 on 15th June 2020.
What are Poppy Montgomery measurements?
Despite having three children, the star still has quite an attractive figure. Poppy Montgomery hot body is kept in tiptop shape through diet and exercise.
When it comes to working out, the actress uses two trainers to help her maintain her fantastic figure. When she is in Los Angeles, she works out with a trainer, Valerie Waters, and when she is in New York, Kacy Duke helps her keep up with her routine.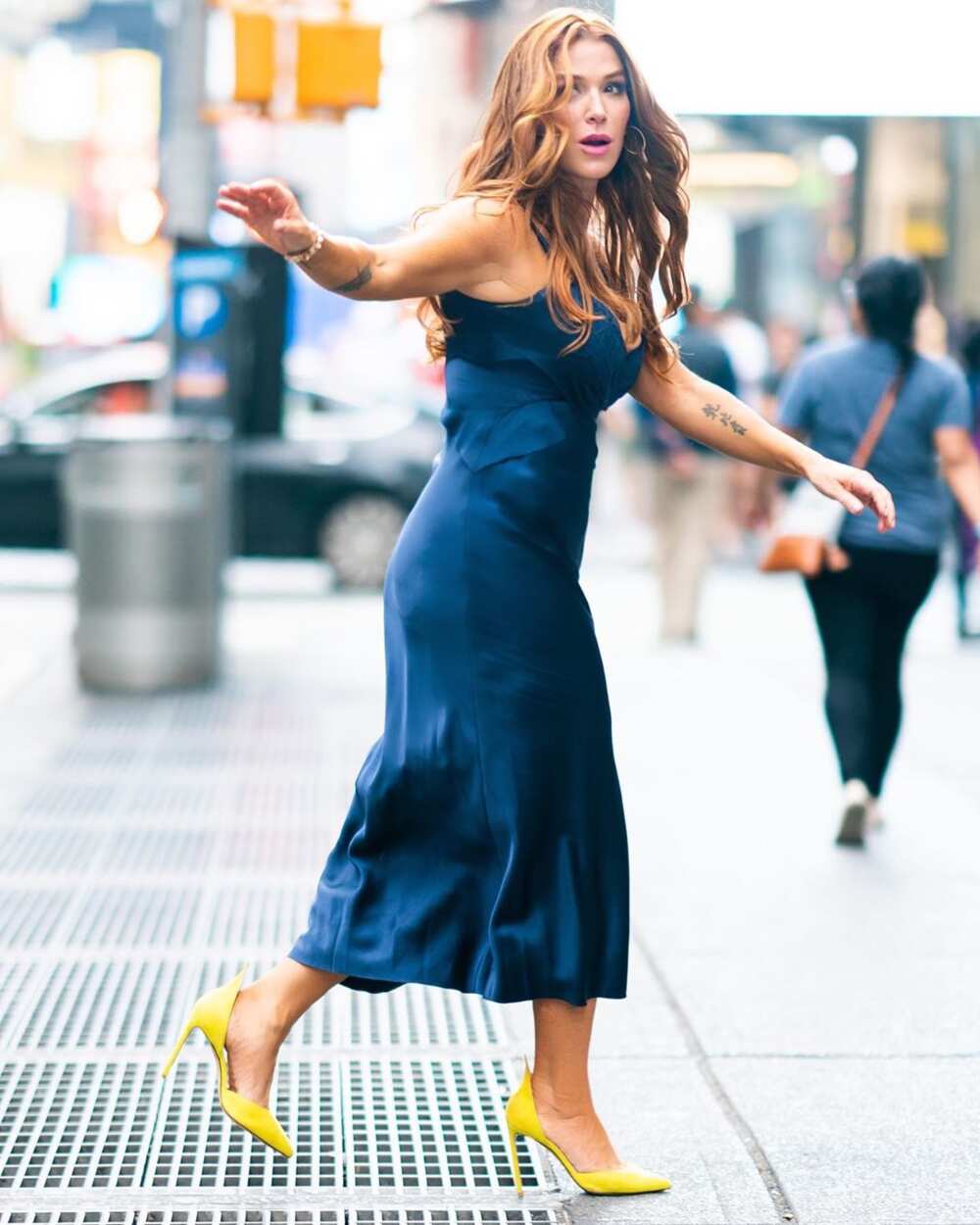 When working out, she loves mixing strength training exercises with yoga and Pilates. As for her diet, she has confessed that she does not adhere to a specific diet.
While she tries to have a healthy diet, she does not restrict herself. She indulges her cravings whenever they strike.
That being said, Poppy also carries healthy low-calorie snacks like almonds, apples, and string cheese to keep her from reaching out for unhealthy snack options. She also eats small meals every three hours.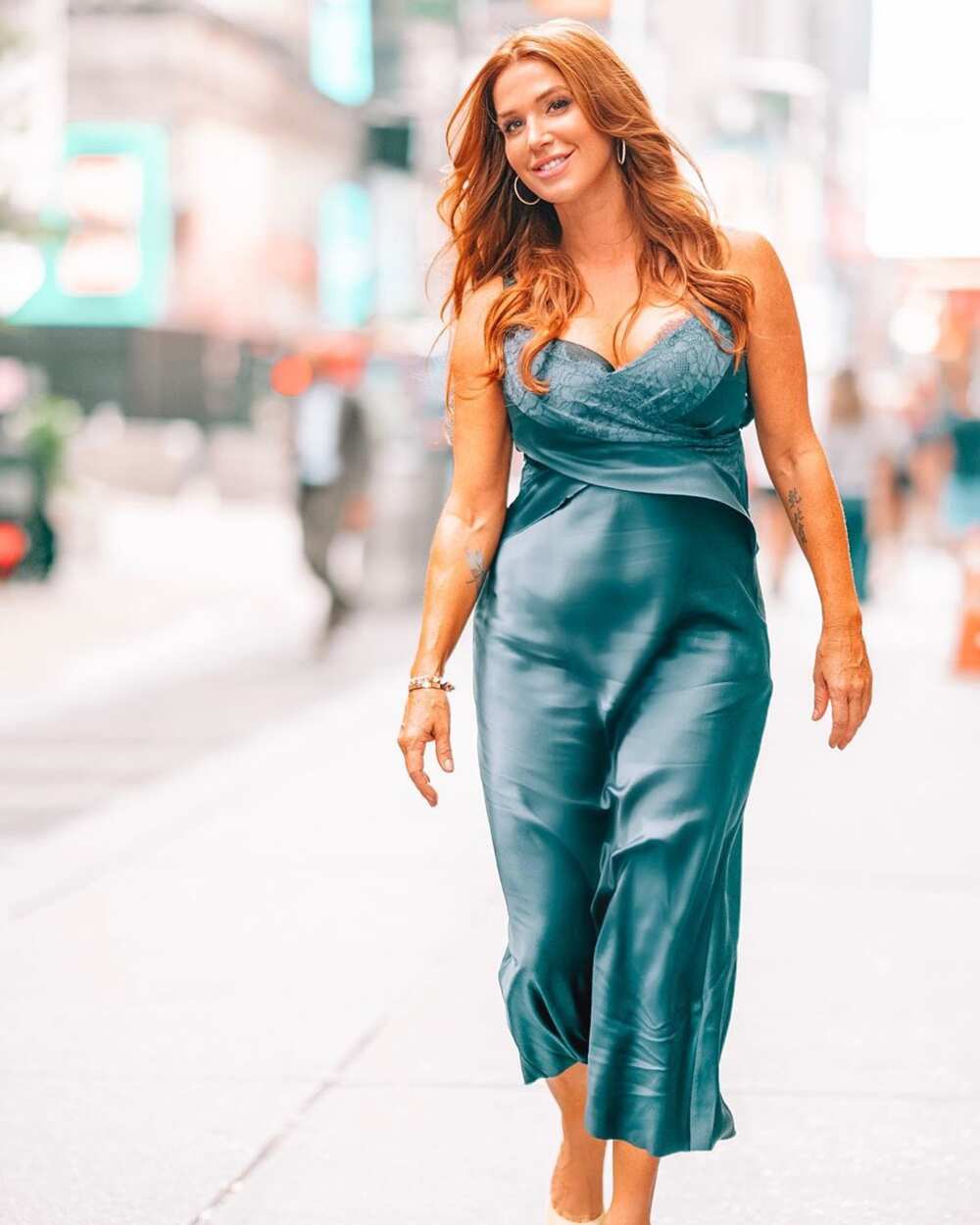 Her measurements in the bust-waist-hip ratio are 38-28-37 inches. What about Poppy Montgomery height? The Without A Trace star is of average height; she stands at 5 feet 4 inches.
Poppy Montgomery net worth
The star is quite well off. How much is Poppy Montgomery worth?
As of 2020, her vast net worth is estimated to be about $8 million. Apart from acting, she earns money from real estate.
In January 2017, the actress Poppy Montgomery listed her 7,800 square feet Pacific Palisades home for sale for about $4.985 million. The traditional-style home has five bedrooms and four and a half bathrooms.
The home was later sold to American actress and dancer Bree Turner.
Poppy Montgomery movies and TV shows
Actress Poppy Montgomery landed her first acting job in 1994 as Angel on the set of Silk Stalkings, four years after she got to Los Angeles from Florida on a Greyhound bus. She was about 22 years old at the time.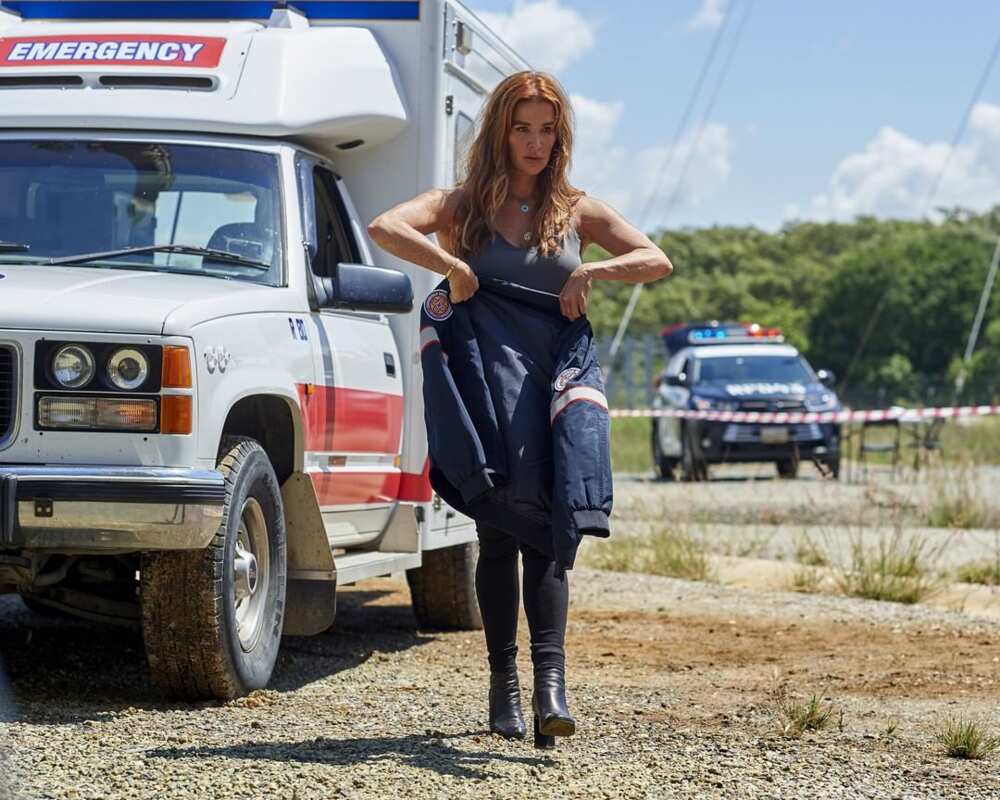 Despite her early start as an actress, she only received her breakout role seven years later when she played Marilyn Monroe on Blonde. Here are all the films and series that the star has featured in through the years.
Jake Lassiter: Justice on the Bayou (1995) - Cindy
Devil in a Blue Dress (1995) - Barbara's Sister
Party of Five - In 1996, she played Allison in the season two episode Poor Substitutes.
NYPD Blue (1996) - Lisa in season three episode 11 Burnin' Love
The Cold Equations (1996) - Marilyn 'Lee' Cross
Relativity (1996 - 1997) - She played Jennifer Lukens in all 17 episodes of this show.
Dead Man on Campus (1998) - Rachel
The Other Sister (1999) - Caroline Tate
Life (1999) - Older Mae Rose Abernathy
This Space Between Us (1999) - Arden Ansfield
The Wonder Cabinet (1999) - Dr. Sarah Coleman
Men Named Milo, Women Named Greta (2000) - Barri Noodleman
The Beat (2000) - Elizabeth Waclawek in three episodes
Blonde (2001) - Norma Jean Baker / Marilyn Monroe
Going to California (2001) - She played Penelope in the season one episode Hurricane Al: A Tale of Key Largo
Glory Days (2002) - Ellie Sparks
Raising Waylon (2004) - Julia
50 Ways to Leave Your Lover (2004) - Allison
Million Dollar Murder (2005) - Generosa Rand
Snow Wonder (2005) - Paula
Between (2006) - Dianne Roberts
Lying to Be Perfect (2010) - Nola Devlin
True Blue (2010) - Katherine Miller
Magic Beyond Words: The J.K. Rowling Story (2011) - Joanne K. Rowling
Signed, Sealed, Delivered: From Paris with Love (2015) - Holly
Furst Born (2016) - Bess
A Surrogate's Nightmare (2017) - Angela
Mission Control (2017) - Julie
Unforgettable (2011 - 2016) - For four seasons and in over 60 episodes, Poppy played police detective Carrie Wells, who has a photographic memory. Carrie used this ability to help solve crimes.
Reef Break - This is the latest Poppy Montgomery TV show. In the series, she played a thief-turned-fixer Cat Chambers.
Not only did she play the main character in the show, but she also produced it. The show was filmed in her first home, Australia, at Surfers Paradise, Queensland Gold Coast.
Sadly, ABC cancelled the show after its first season.
What is the most popular Poppy Montgomery TV character?
Of all the movie and series characters that the actress has played, she is mostly known as Samantha Spade from Without a Trace.
Without A Trace ran for seven seasons from 2002 to 2009 and Poppy was in all 160 episodes of the series. On the show, Samantha 'Sam' Spade was a Special Agent in the New York City FBI missing persons case squad led by Special Agent Jack Malone.
As Samantha, she was incredibly empathetic to kids in troubled situations due to her poor and troubled childhood.
Who is Poppy Montgomery husband?
The successful actress and Microsoft executive Shawn Sanford had been dating from 2011 before secretly getting married in 2014. Shawn became Poppy Montgomery husband on 19th February 2014 at Disneyland.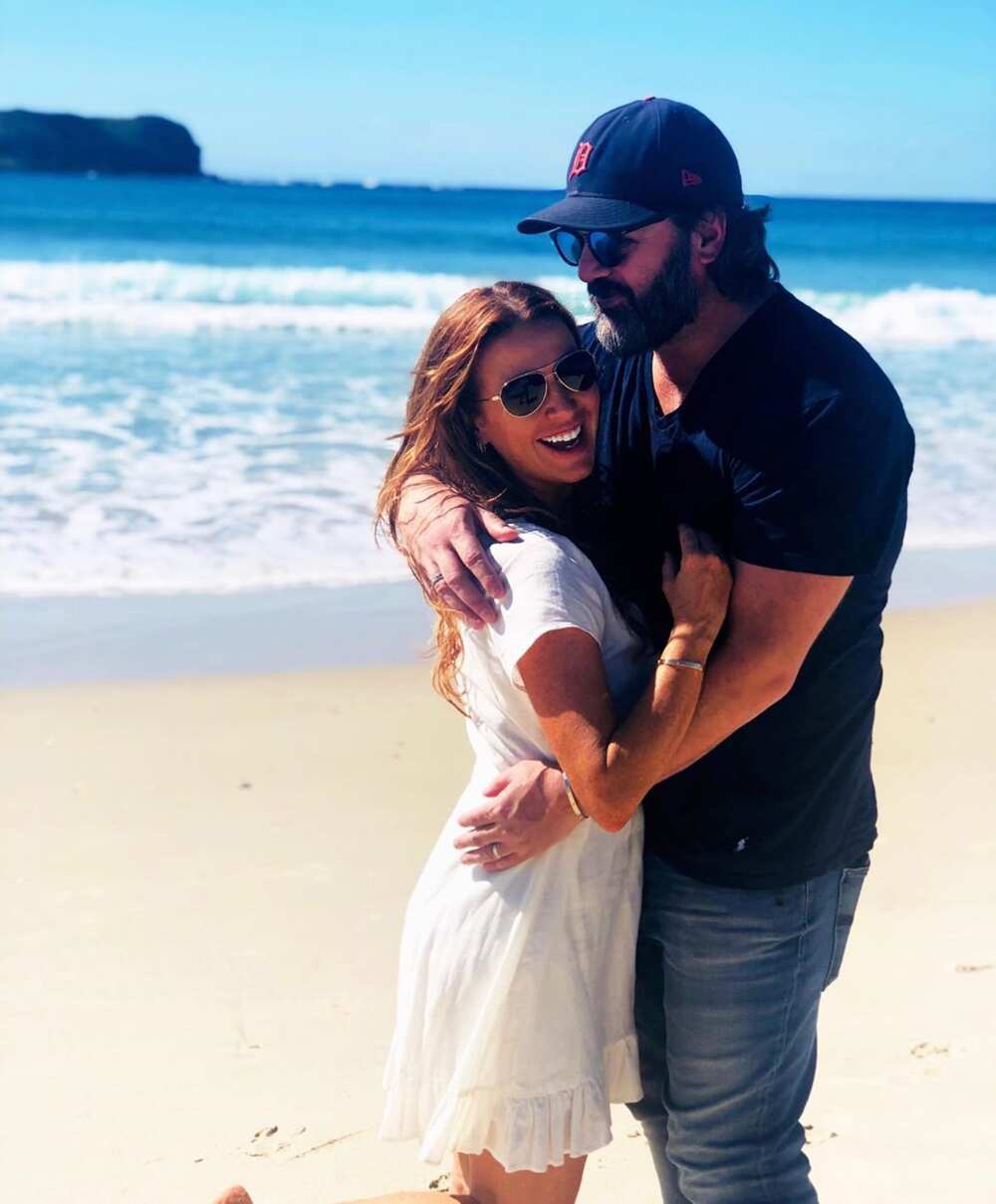 She revealed details about her wedding months later on 4th April on the LIVE with Kelly & Michael show. Montgomery said,
On Chinese New Year, I ran away with all of the children and got married at Disneyland. My mother was horrified. She was like, 'How do you turn Disneyland into Vegas? You don't run away to Disneyland and get married!
Their wedding was officiated by Minnie and Mickey Mouse. Unlike most traditional weddings, the bride was neither in white nor was she wearing a gown.
Poppy and her husband got married while wearing jeans. The two lovebirds had no friends nor family at the ceremony.
Poppy Montgomery kids
When Shawn and Poppy met at a Puerto Rican event in 2011, they had three children in total between them. Shawn had two kids from a previous failed marriage, while Montgomery had her son from her relationship with Adam Kaufman.
Before meeting and marrying Sanford, the actress-producer has been dating the Buffy The Vampire Slayer star Adam Kaufman. The two TV stars were together for seven years (from 2004 to 2011) before breaking up.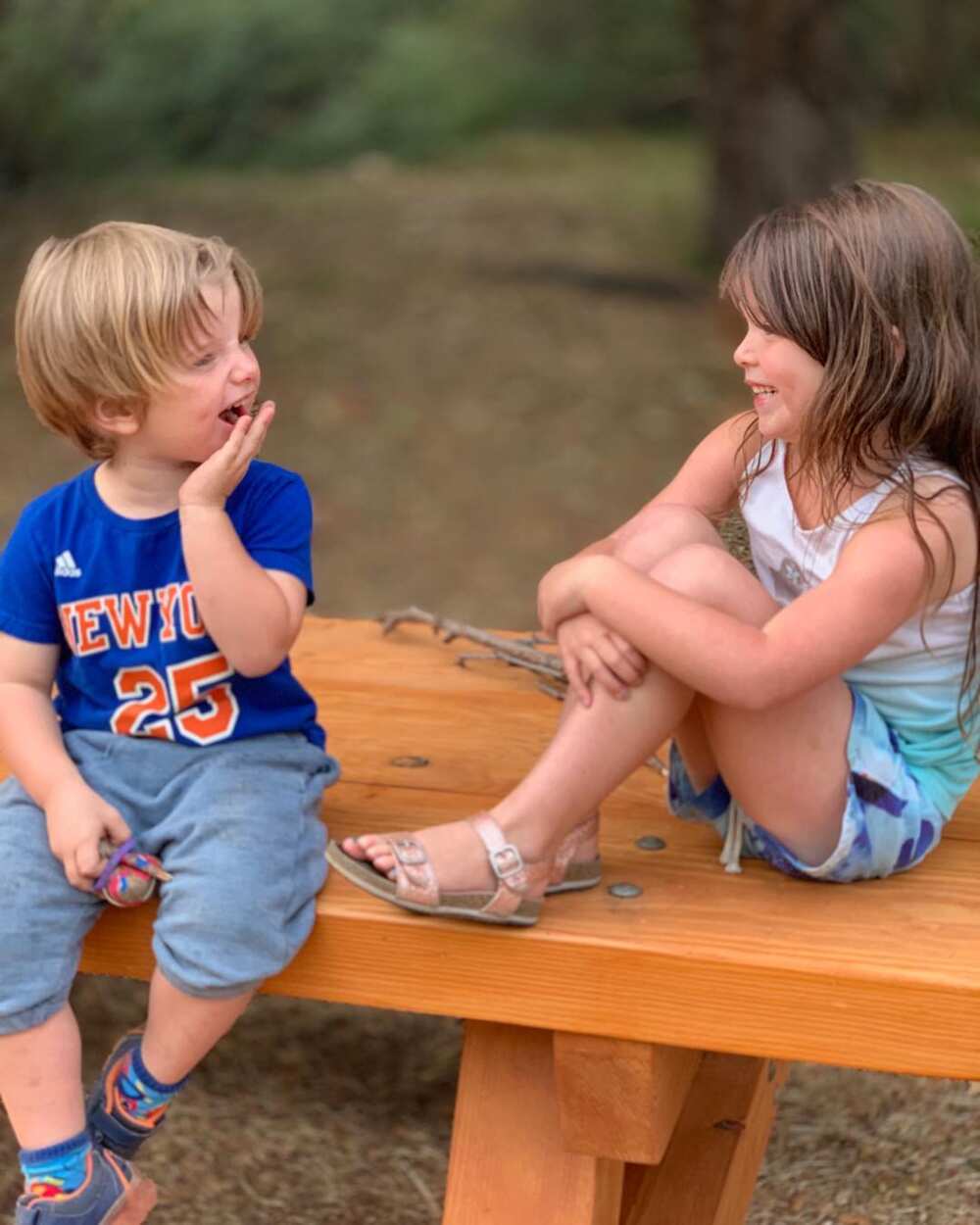 However, before going their separate ways, the Poppy Montgomery Adam Kaufman relationship bore a son. The star announced that she was pregnant in July 2007, and five months later, in December, Jackson Phillip Deveraux Montgomery Kaufman was born.
Fans of Without A Trace can remember seeing her pregnant with her first child on the show. The writers of the TV series graciously wrote the Poppy Montgomery pregnancy into the show.
In spite of their break up, the actress and her former flame are great co-parents.
I think it's really important for kids to see adults working things out. They look at what we do rather than what we say. Adam remarried, and his stepkids are the same age as my stepkids, so we are all really close.
Other Poppy Montgomery children with husband Shawn Sanford are:
Violet Grace Deveraux Sanford - She was born on 22nd April 2013. According to the actress, unlike in her pregnancy with Jackson, she only gained 40 pounds instead of the previous 70 plus pounds that she pilled on with her first baby. Violet was born two weeks early and the actress had to undergo a C-section.
Gus Monroe Deveraux Sanford - Gus was born on 11th November 2014 in Los Angeles. He weighed seven lbs., four oz. and measured 20.5 inches long.
Shawn's kids from his previous marriage are Haley and Braydon. For more images of her children, you can check out the Poppy Montgomery Instagram page.
Her account has 115k followers and more than 1,900 posts.
In spite of her unconventional teenage years and start in Hollywood, Poppy Montgomery has had great success as an actor. Today, she is also a producer and lives a seemingly happy life with her husband and kids.
Source: Legit.ng