Koren Grieveson bio: What is known about Anne Burrell's partner?
Koren Grieveson is an Angolan award-winning chef, gourmet specialist, and television personality. She is also famous for once being in a relationship with Chef Anne Burrell.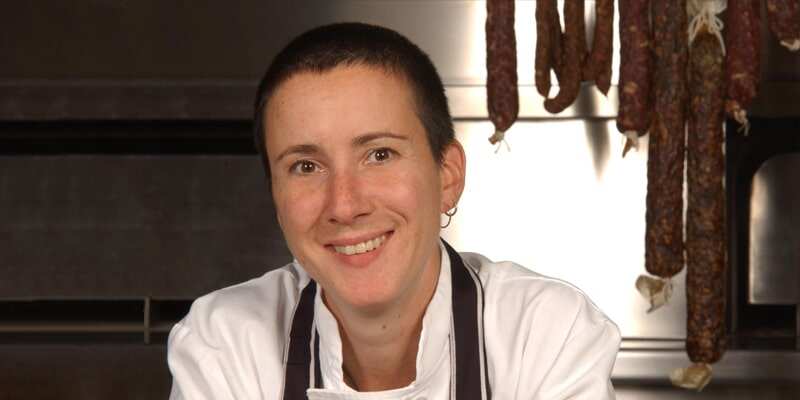 Koren has managed to grab the attention of critics through her appearances on many televisions and other media cook-shows like Top Chef and Iron Chef. The star is also the owner of an easygoing eatery and gastro bar in New York City.
Koren Grieveson profile summary
Full name: Koren Grieveson
Date of birth: 4th November 1971
Place of birth: Luanda, Angola
Age: 48 years (as of 2020)
Nationality: American
Ethnicity: White
Profession: Chef
Koren Grieveson net worth: $5 million
Biography
Koren Grieveson was born on 4th November 1971 in Luanda Angola. Her father worked in the poultry industry. Her family was always on the move to different places due to the nature of her father's job.
Koren and her sisters were brought up in different countries around the world. A majority of their childhood was spent in Brazil, Iran and England before they finally relocated to the United States. Eventually, her family made a home in Glastonbury, Connecticut.
Grieveson and her sisters received their first cooking lessons from their mother. Her mother was an incredible cook who made chicken most of the times. The family was also exposed to numerous other cuisines as a result of travelling.
Koren has not revealed so much information about her elementary and high school education. However, after deciding to undertake a career as a chef, Grieveson joined the Culinary Institute of America, where she gained culinary service experience.
She graduated in 1998 with a Degree in Associate in Occupation Studies.
Career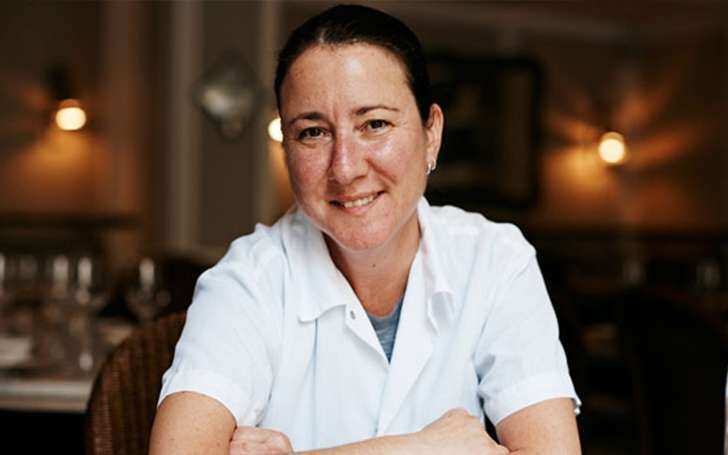 Before she established herself as an award-winning chef, Grieveson served in the United States Army for nine years.
After leaving the Army, she was interested in cooking. In 1998, she filled in as sous gourmet specialist of Kahan's Blackbird for five years. She moved to Avec and served as the floor manager and ran the Kitchen at Claudette until 2012.
Chef Koren Grieveson worked as the executive chef at NYC Rest for half a year. She now owns and works as a met chef at a gastro bar, Rusto in New York City.
Koren has appeared on two of the most high-quality and popular TV shows known as Top Chef and Iron Chef America: The Series. Koren was a proud recipient of the James Beard Award for the Best Chef.
Spouse and marriage
Apart from her culinary expertise, Koren Grieveson Anne Burrell relationship has put her on the limelight. At some point in her life and career, Anne Burrell Koren Grieveson open le*bian relationship was the talk of the town and in all tabloids.
Burrell is a renowned chef in the United States. She studied at the Culinary Institute of America where she completed her education in Associate in Occupation Studies in 1996. She also went to the Italian Culinary Institute of Foreigners. Anne Burrell has worked in several restaurants and appeared on TV shows.
Anne Burrell and Koren Grieveson met each other in 2012 on the set of the popular TV series Iron Chef America. The duo was open about their relationship right from the beginning. Anne Burrell was the first among the two to announce their engagement which took place on 31st December 2012.
Anne Burrell and Koren Grieveson wedding plans were revealed on 31st January 2018 in an interview with Entertainment Tonight. They had plans of exchanging their wedding vows in Vieques, Puerto Rico.
Is Anne Burrell married Koren Grieveson? Unfortunately, the duo did not tie the knot. The six-year-long relationship did not last to the point where they could tie the knot. Koren Grieveson and Anne Burrell broke their engagement in late 2018 under unknown circumstances.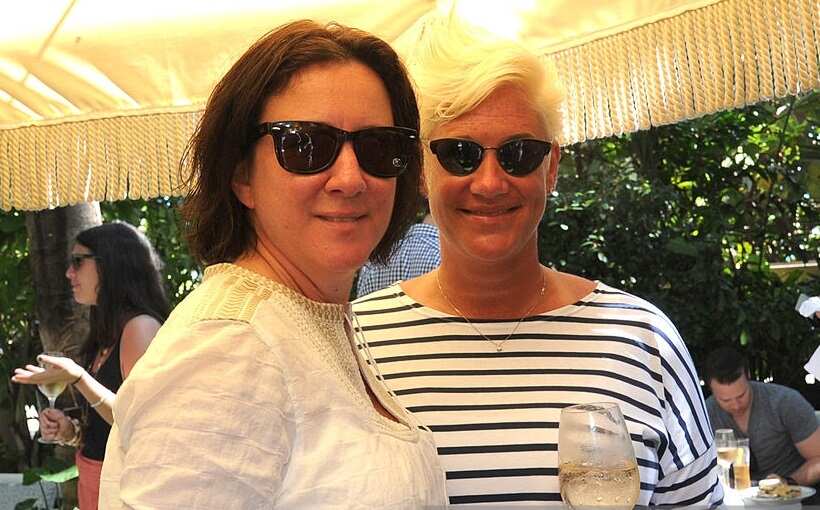 Net worth
Apart from public fame and recognition as a skilled chef, Koren has earned a lot of money as well. As of 2020, it is estimated that Koren Grieveson net worth is roughly $5 million.
Koren Grieveson has been in the culinary field for over two decades. She is a gem with the knife and cutlery. Her achievement is such an inspiration to other people who would want to follow her path.
READ ALSO: E Jean Carroll biography: Age, Trump lawsuit, is she married?
Legit.ng recently reported about the life of E Jean Carroll. Carroll is a former model and advice columnist who filed a lawsuit against President Donald Trump.
She accused him of assaulting her in a department store dressing room in the mid-1990s. How has Trump responded to her allegations?
Source: Legit.ng