Kim Kardashian bio: age, height, children, net worth, house
Kim Kardashian has become a huge name in popular culture, and people know her for being a famous reality TV star. How did this celebrity become so prominent, and are there any facts about her that are worth learning?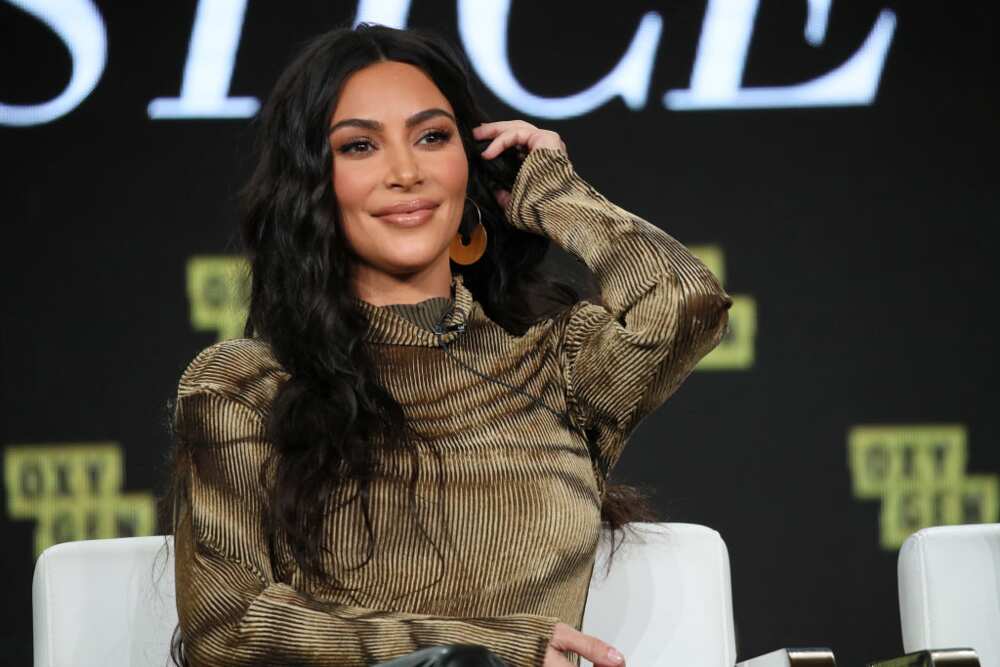 This reality TV star is a renowned media personality who has left her mark on celebrity culture. Her family's show attracted millions of viewers who wanted to see their everyday life.
Profile summary
Full name: Kimberly Noel Kardashian West
Birthday: October 21, 1980
Age: 40 years old (as of 2020)
Height: 5 feet 2 inches (1 m 58 cm)
Nationality: American
Ethnicity: Armenian and Western European
Birthplace: Los Angeles, California, United States
Occupation: Media personality, businesswoman, model, socialite
Parents: Robert Kardashian and Kris Jenner
Siblings: Kourtney, Khloe, Rob, Kendall, and Kylie
Ex-husbands: Damon Thomas (married in 2000, divorced in 2004), Kris Humphries (married in 2011, divorced in 2013)
Husband: Kanye West (married in 2014)
Children: North (born in 2013), Saint (born in 2015), Chicago (born in 2018), and Psalm (born in 2019)
Kim Kardashian West biography
The star was born in Los Angeles, California, United States, to her parents Robert and Kris. She has an older sister Kourtney, younger siblings Khloe and Rob, and younger half-sisters, Kendall and Kylie.
She first gained prominence after hanging out with Paris Hilton and having her private tape with her boyfriend Ray J leaked online. In 2007, the reality show "Keeping Up with the Kardashians", which showcased the luxurious life of her and her family, came out and quickly earned her more fame.
The show's popularity led to a few spin-offs, where she played the main part together with her sister Kourtney. Public attention made the celebrity develop her social media accounts, such as Instagram and Twitter, where millions of people like Kim Kardashian hot pictures.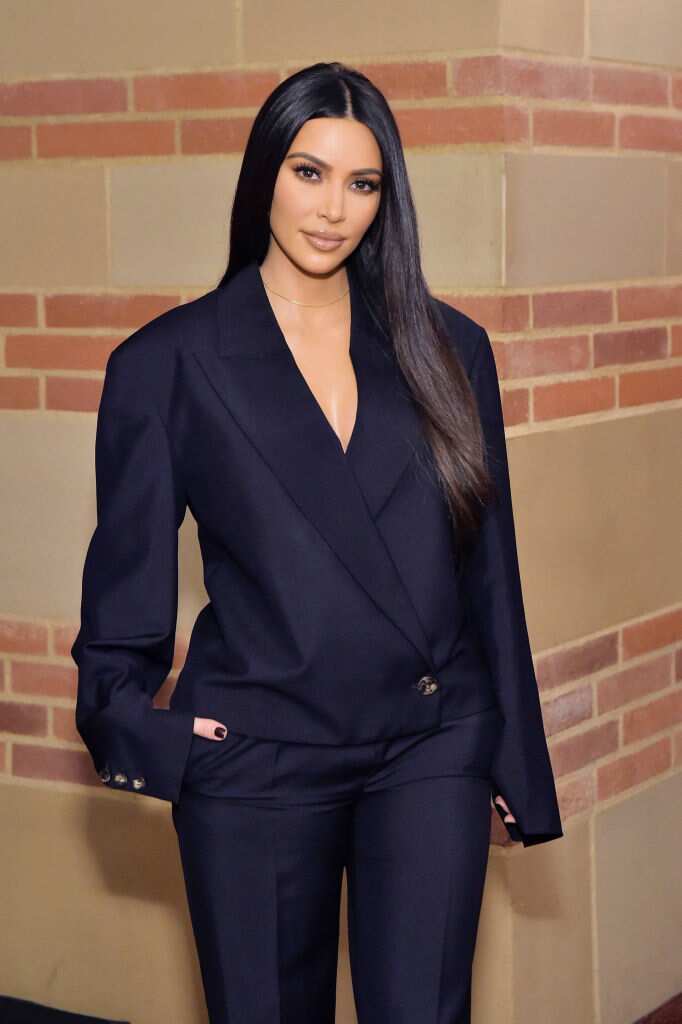 Today, she is an affluent entrepreneur who has released plenty of products and started a few businesses. Among her releases are a mobile game, a personal app, a variety of clothing and beauty products, and a fragrance.
She has also been politically active in the past couple of years. One of her initiatives was advocating for the prison reform being passed by President Donald Trump.
How old is Kim Kardashian?
The celebrity came into this world on October 21, 1980. Therefore, Kim Kardashian age is 40 years old, as of 2020.
How tall is Kim Kardashian?
Kim Kardashian height is 5 feet 2 inches, which equals 1 m 58 cm. She is shorter than her husband Kanye West, who is 5 feet 8 inches or 1 m 73 cm tall.
Kim Kardashian net worth
The reality TV star is one of the most influential celebrities in the world, and she gets a lot of money for her ventures.
How much is Kim K worth? According to Celebrity Net Worth, her current net worth is $900 million, and her salary is $80 million per year.
Kim Kardashian before and after
A lot of people believe that the star has had a lot of plastic surgery over the years, which is why her face looks slightly different now, and her body has noticeable curves.
Although her PR team and the star herself have always denied getting plastic surgery, fans continue speculating about her changed face features and body shape.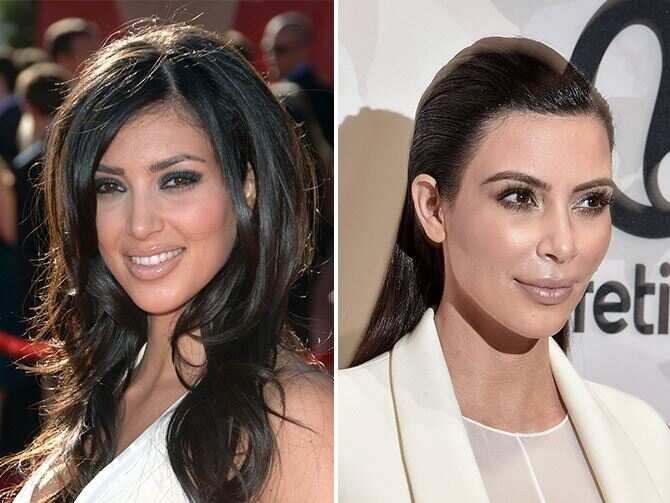 You can see and conclude whether the celebrity has had any surgical enhancements.
Kim Kardashian no makeup
Even though this reality TV star is a household name, she is a regular person who does not always use makeup.
Fortunately, with her attractive face features, she does not necessarily need makeup to look gorgeous.
Kim Kardashian house
Right now, Kim and Kanye live in a $60 million mansion, which they purchased back in 2014 for $20 million. The house has a lot of luxuries like a large playroom which contains a lot of toys for their kids to play with. Their eldest daughter, North, even has a monochrome pink bedroom of her own.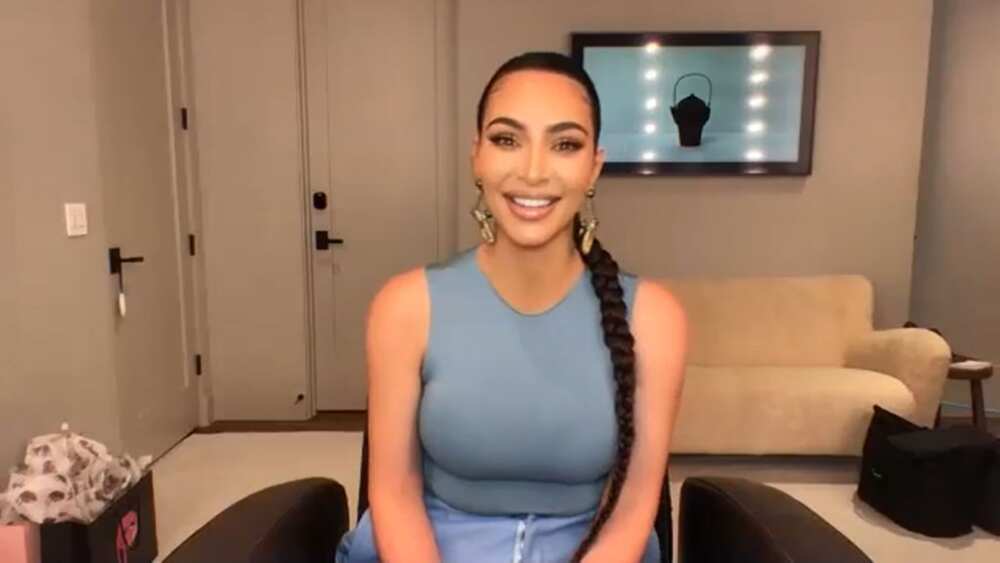 The house has a few cozy corners for coffee and breakfast, as well as a massive refrigerator. There is also a dining room, which is adorned mostly in white colors.
The lavish abode has a few levels of security to ensure that the family is safe at any time of the day.
How many kids does Kim Kardashian have?
The socialite has four kids with her husband, Kanye West. Their oldest daughter, North, was born in June 2013, and their son Saint followed in December 2015.
Two of Kim Kardashian kids were born via surrogacy, because of the health issues that prevented her from having a safe pregnancy. The youngest children of the famous couple are daughter Chicago, who came along in January 2018, and son Psalm, who was born in May 2019.
Kim Kardashian children often appear with her in family photos. She frequently posts pictures where she, her kids, and her husband are having a good time together.
The biography of Kim Kardashian is an exciting story of someone who made a name for herself and became one of the most recognizable celebrities in the world.
READ ALSO: Keeping Up with the Kardashians overview: Cast, producers, ratings
The reality show of the iconic family has been running for many years. Despite being on air for so long, it still has loyal watchers.
Legit.ng suggests you check out all the information that interests you about KUWTK. Is it true that the show is ending soon?
Source: Legit.ng