Stockard Channing bio: Age, net worth, spouse, movies and TV shows
Stockard Channing is a legendary American actress. She is most famous for her iconic roles as First Lady Abbey Bartlet in the NBC series The West Wing, and as Betty Rizzo in the film Grease. Her career spans over five decades, with several stage, television, and films awards.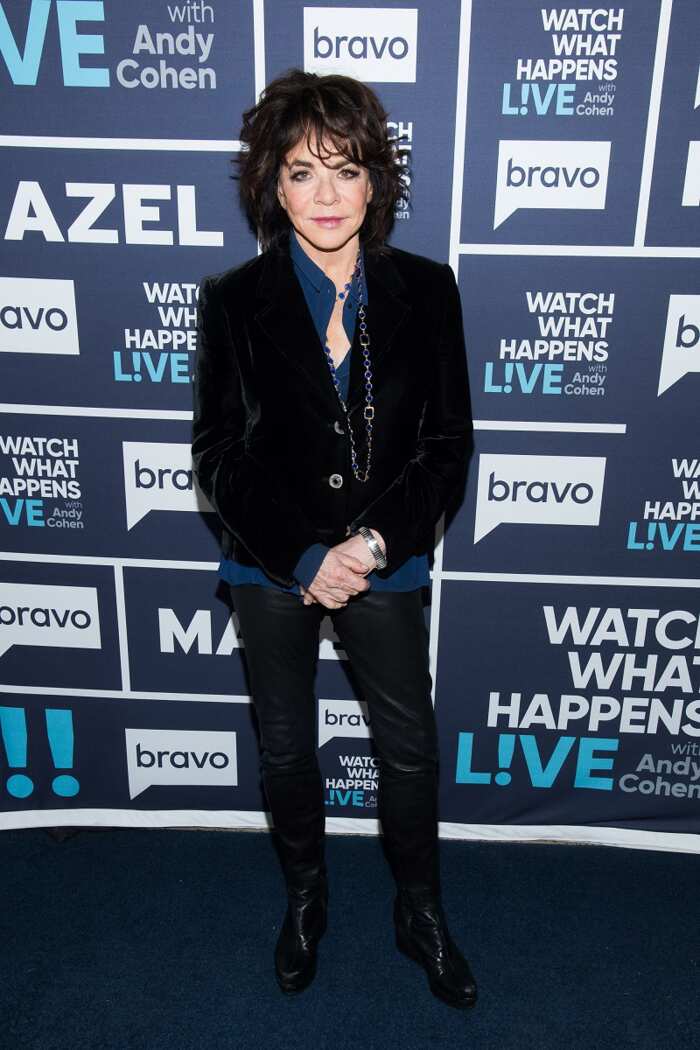 Stockard Channing is a versatile actress. She began acting many decades ago, and she has received many accolades for her talent and impressive performances.
Stockard Channing profile summary
Name: Stockard Channing
Birthday: February 13, 1944
Age: 76 years (as of 2020)
Birthplace: New York City
Nationality: American
Sun sign: Aquarius
Height: 5 feet 3 inches
Partner: Daniel Gillham
Background
Stockard Channing was born Susan Williams Antonia Stockard in Manhattan, New York City, US. Her father was Lester Napier Stockard, he was into shipping.
Who is Stockard Channing's mother? Her mother, Mary Alice, was from a big Brooklyn-based Irish Catholic family.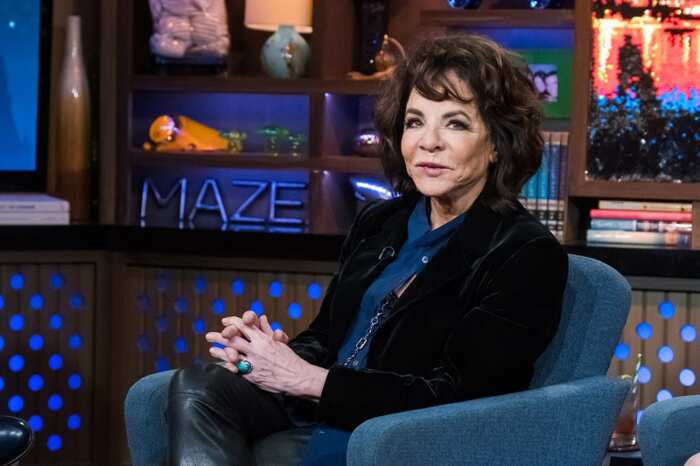 Stockard was raised on the Upper East Side. She has a sister named Lesly Stockard Smith. Lesly Stockard Smith is a former mayor of Palm Beach, Florida.
How old is Stockard Channing?
Stockard Channing age is 76 years as of 2020. She was born on February 13, 1944.
Education
She attended the Chapin School in New York City. She attended Madeira School in McLean, Virginia.
She had her higher education in history and literature at Radcliffe College in Massachusetts. She graduated in 1965.
She had her acting education at HB Studio in New York City.
Career
Channing Stockard began her acting career on stage. In 1969, performed in the Off-Broadway production of the play Adaptation/Next by Elaine May.
She made her Broadway debut in 1971 performing in the musical Two Gentlemen of Verona in 1971. She was also a part of 1985 Broadway revival of A Day in the Death of Joe Egg.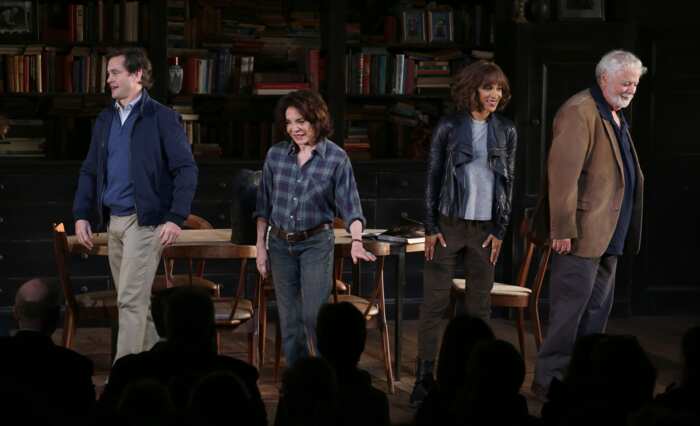 She played the role of Susan in the Lynne Meadow-directed play Woman in Mind in 1988.
Stockard's on-screen acting career began in the 1970 short film Comforts of Home. She made her television debut in 1973 when she played the role of Miriam Knight in The Girl Most Likely to.
In 1978, she played her iconic role as Rizzo in Grease.
The legendary actress started her professional acting career when she was 25 years old many years ago. Stockard Channing now has almost a hundred movies and TV shows under her belt so far in her career.
Stockard Channing movies and TV shows
Here are some of the movies and TV shows that the veteran actress has featured in as of 2020.
Film
Comforts of Home (1970): Star
The Hospital (1971): E.R nurse
Up the Sandbox (1972): Judy Stanley
Grease (1978): Rizzo
The Fish That Saved Pittsburgh (1979): Mona Mondieu
Safari 3000 (1982): J.J. Dalton
Without a Trace(1983): Jocelyn Norris
Meet the Applegates (1991): Jane Applegate
Bitter Moon (1992): Beverly
Six Degrees of Separation (1993): Ouisa
Up Close & Personal (1996): Marcia MacGrath
Twilight (1998): Lt.Verna Hollander
Practical Magic (1998): Aunt Frances
The Venice Project (1999): Chandra Chase
Other Voices (2000): Dr Grover
The Truth About Jane (2000): Janice
The Business of Strangers (2001): Julie Styron
Life or Something Like It (2002): Deborah Connors
Bright Young Things (2003): Mrs Melrose Ape
Red Mercury (2005): Penelope
Sparkle (2007): Sheila
Multiple Sarcasms (2010): Pamela
Pulling Strings (2013): Virginia
Lapham Rising
Television
The Girl Most Likely To (1973): Miriam Knight
Medical Center (1974): Shirley
Lucan (1977): Micky McElwaine
Not My Kid (1985): Helen Bowler
Tidy Endings (1988): Marion
Perfect Witness (1989): Liz Sapperstein
King of the Hill (1997): Mrs Holloway
The Baby Dance (1998): Rachel
The West Wing (1999–2006): Abbey Bartlet 58 episodes
The Truth About Jane (2000): Janice
Hitler: The Rise of Evil (2003): Klara Hitler
Jack (2004): Anne
The Cleveland Show (2009): Lydia Waterman
The Good Wife (2012–2016): Veronica Loy
The Mysteries of Laura (2016): Brenda Phillips
The Guest Book (2017): Jill
Awards
So far in her career, Stockard Channing has received 38 awards nominations for her performances in film and television, and she has won a total of 15 out of them.
Her awards nominations include one Academy Award, three Golden Globes Awards, 12 Primetime Emmys, one People's Choice award, 12 Screen Actors Guild awards, and many more.
In 1991, she received Drama League Distinguished Performance Award for her portrayal of Ouisa in the Theater production of Six Degrees of Separation.
She has received several Tony Award nominations, including a win for Best Lead Actress in a Play for her performance in A Day in the Death of Joe Egg. Stockard was inducted into the Theater Hall of Fame in 2002.
Stockard Channing net worth
The actress has a net worth of $15 million as of 2020.
Who is Stockard Channing spouse?
The actress is currently not married. However, she has a long-time partner named Daniel Gillham.
Gillham is a cinematographer, and she has been with for over 20 years. The pair stay together in Maine whenever they are not working.
Stockard has had four marriages before her relationship with Gilham. Her first husband was Walter Channing, and they were married from 1964 to 1967.
She married Paul Schmidt in 1969, and they divorced in 1976
Her third husband was David Debin. She married him in 1976, and they went their separates ways in 1980. He fourth husband was David Rawle, and they were married from 1982 to 1988.
Stockard Channing plastic surgery
In 2017, Stockard Channing was a guest on UK TV show Lorraine. Many of the viewers took to social media to express their shock, disappointment and more at her new appearance.
Some people accused the actress of getting plastic surgery done on her face, rather than allowing her self to age gracefully.
Others said that the 73-year-old Grease star only looked different because of her age.
Channing's new look led many people to search for Stockard Channing young photos, and photos of Stockard Channing today. To compare what the actress looked like back then to her appearance now.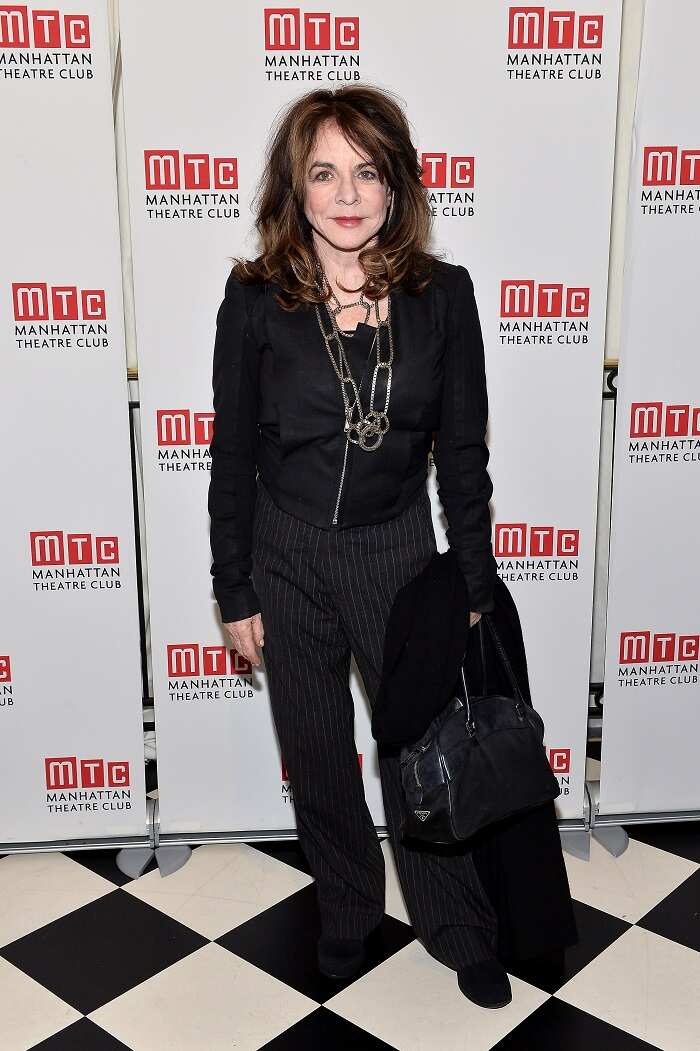 An MYA surgeon told MailOnline that though the actress has not had plastic surgery done on her face, she has likely done some other procedures. According to MailOnline, the surgeon said,
We can speculate that this is a result of non-surgical interventions to her face. Her forehead remains smooth at 73. So we can assume she has undergone anti-wrinkle injections (Botox) which would also give the arched shape of her eyebrows.
Stockard Channing is a very accomplished stage, film, and television actress. Though she began acting over 50 years ago, the actress is not stopping anytime soon, as her latest project is currently in post-production.
READ ALSO: T.I. children: What do we know about the rapper's big family?
Legit.ng recently published interesting details about famous American American rapper, singer, songwriter, actor, record producer, and entrepreneur T.I. and his family. T.I is not just an artist and entrepreneur, but he is a family man too.
Though T.I. and his wife Tiny have three kids together, their family consists of seven children. The story of T.I's family is inspiring, and Legit.ng has all the details.
Source: Legit.ng News