John Astin bio: age, height, net worth, spouse, movies and TV shows
John Astin is an American actor who is best known for his role as Gomez Addams in the comedy sitcom The Addams Family. He is one of the oldest living representatives of Hollywood's Golden Age. At a time when most of his colleagues have already retired, the actor is keeping his acting career alive. Is John Astin still alive?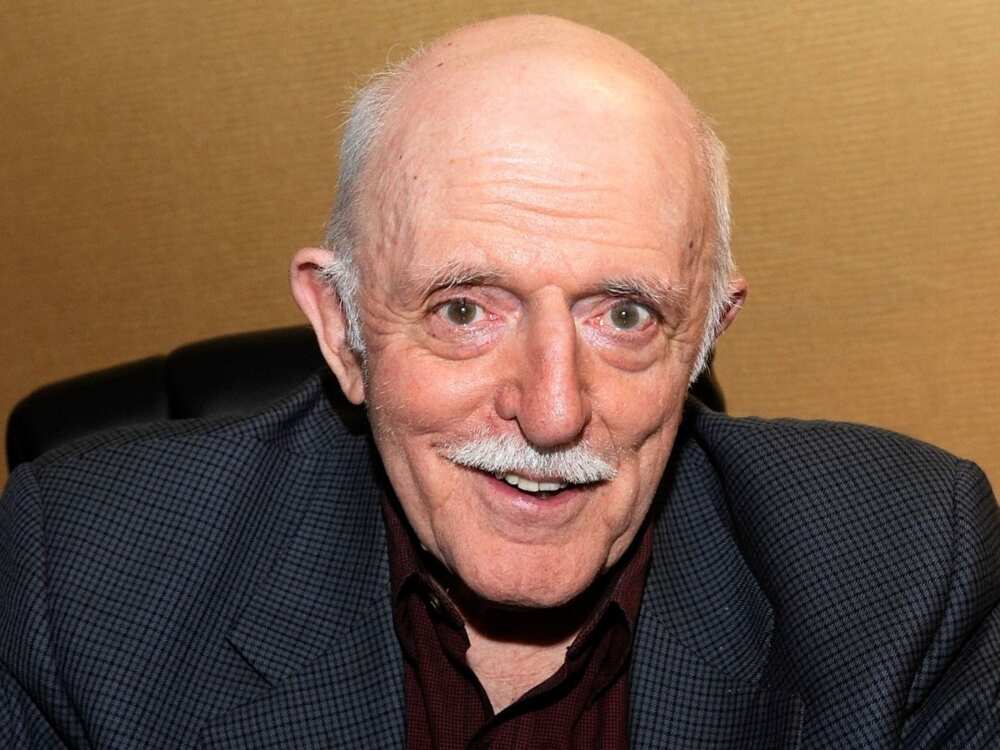 While watching the series The Addams Family, you will hardly miss noticing charismatic Gomez Addams. The actor playing him, John Astin, rose to fame by portraying wacky and eccentric characters over many decades.
How old is John Astin?
Profile summary
Full name: John Allen Astin
Profession: Actor, producer, film director
Date of birth: 30 March 1930
Age: 90 years (as of 2020)
Place of birth: Baltimore, Maryland, the USA
Height: 180 centimetres
Marital status: Married
John Astin spouse: Valerie Ann Sandobal
Children: 5
Net worth: $6 million
John Astin biography
John Allen Astin comes from Baltimore, Maryland, the USA. He was born into the family of Margaret Linnie and Dr. Allen Varley Astin.
John's father worked as the director of the National Bureau of Standards (now known as the National Institute of Standards and Technology).
How old is John Astin from The Addams Family?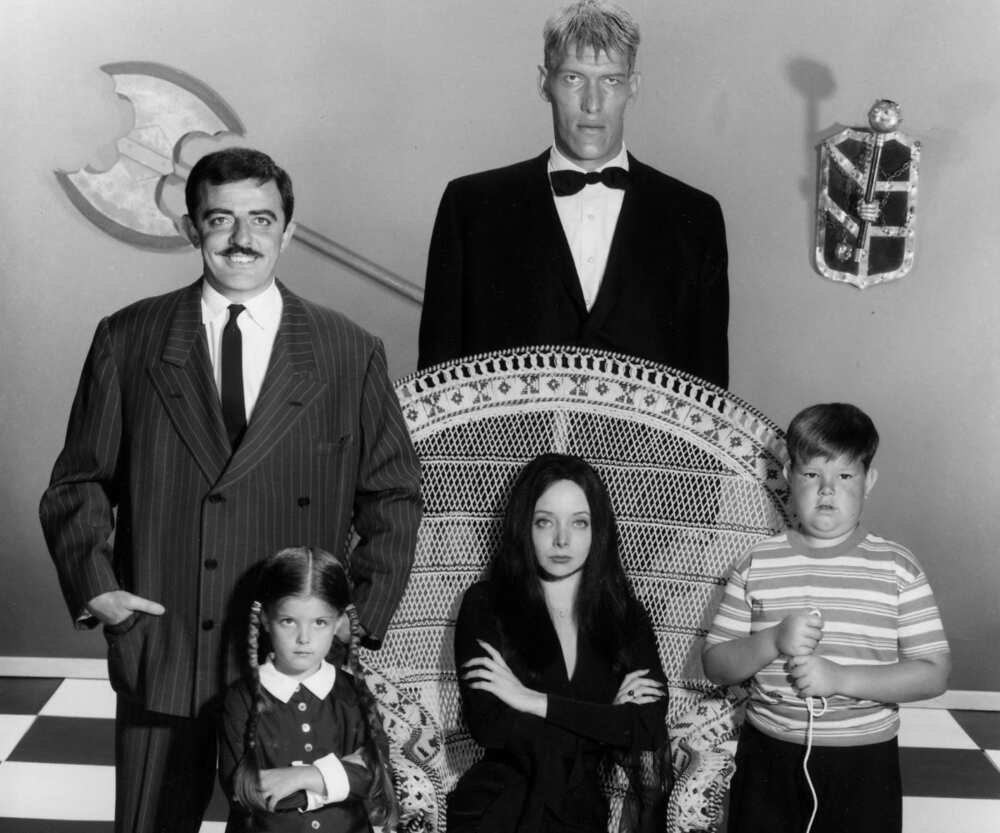 The legendary actor was born on 30 March 1930. As of 2020, John Astin age is 90 years.
What is John Astin height?
The actor is 180 centimetres tall, which is 5 feet 11 inches.
Education
The actor grew up in Washington. He received his primary education at Woodrow Wilson High School.
He dreamt of becoming a mathematician. Having a strong affinity for the sciences, he applied to Washington & Jefferson College. During his freshman year, he got impressed by Thornton Wilder's Our Town.
It later inspired him to produce Noel Coward's Ways and Means. Later, he enrolled at Johns Hopkins University to study mathematics, where he joined Johns Hopkins Play Shop.
He graduated from the university in 1952.
John Astin actor's career
His career as an actor started in New York, where he moved to upon graduation from the university. His success in acting, however, did not come at once.
The actor had to take many jobs to stay afloat while pursuing his dream.
He worked as a sweeper at an Off-Broadway theater which staged the New York classic The Threepenny Opera. In 1954, John became part of the original cast of the show. He was called for the show's second run in 1955 and continued playing his part till December 1961.
In 1956, he appeared as an understudy in Charles Loughton's famous Broadway production of George Bernard Shaw's Major Barbara.
From 1958 to 1959, he played Francisco in The Power and the Glory. In 1959, he portrayed Collins in Tall Story.
In 1960, his star started to shine in the sky of Hollywood. It happened thanks to his fellow actor, Tony Randall. At first, he received small parts but taking small steps allowed him to grow up into a prominent actor.
He made appearances in episodes of Ben Casey, Maverick, The Pusher, The Twilight Zone, and 77 Sunset Strip.
In 1961, he received his breakthrough role on West Side Story. Soon after, he played an impressive number of roles in Candy, Move Over Darling, That Touch of Mink, The Spirit Is Willing, The Wheeler Dealers, and Viva Max!
More significant popularity came to Astin when he started playing sitcom roles. In 1962, he received his first lead role in the ABC show, I'm Dickens, He's Fenster.
From 1964 to 1966, the actor played Gomez Addams in The Addams Family. This was one of his best and most memorable roles.
In 1966, the actor starred in the ABC sitcom, The Pruitts of Southampton. The following year, he starred in two episodes of Batman.
From 1967 to 1970, he made single-episode appearances in Bonanza, Death Valley Days, The Flying Nun, The Odd Couple,The Night of the Tartar, etc.
Apart from building his career as an actor, Astin also excelled as a writer, film director, and producer. He debuted his writing career with the short film Prelude (1968) that later brought him an Academy Award nomination.
In 1977, he appeared as Gomez Addams in the movie Halloween with the New Addams Family.
In 1998 - 1999, he played Grandpapa Addams in the series The New Addams Family.
After starring in over 40 films and TV series, he decided to impart knowledge to the younger generation of actors. In 2001, he returned to his alma mater for two years to teach drama.
While reviving the drama course at the Johns Hopkins University, he kept developing his career as an actor. In 2015, he acted in the movie Starship II: Rendezvous with Ramses.
In 2018, he voiced Uncle Dudley in the animated series Justice League Action.
John Astin movies and TV shows
The actor has played a lot of prominent roles. Here are some of his best movies and shows.
Movies
West Side Story
That Touch of Mink
Gremlins 2: The New Batch
Freaky Friday
The Silence of the Hams
Harrison Bergeron
Halloween with the New Addams Family
Stepmonster
Move Over Darling
National Lampoon's European Vacation
Teen Wolf Too
The Frighteners
Huck and the King of Hearts
Starship II: Rendezvous with Ramses
TV shows
The Addams Family
The Hughleys
Murder, She Wrote
Bonanza
Death Valley Days
The Flying Nun
The New Addams Family
The Love Boat
The Odd Couple
The Adventures of Brisco County. Jr.
The Wild Wild West
Becker
Batman
What is John Astin net worth?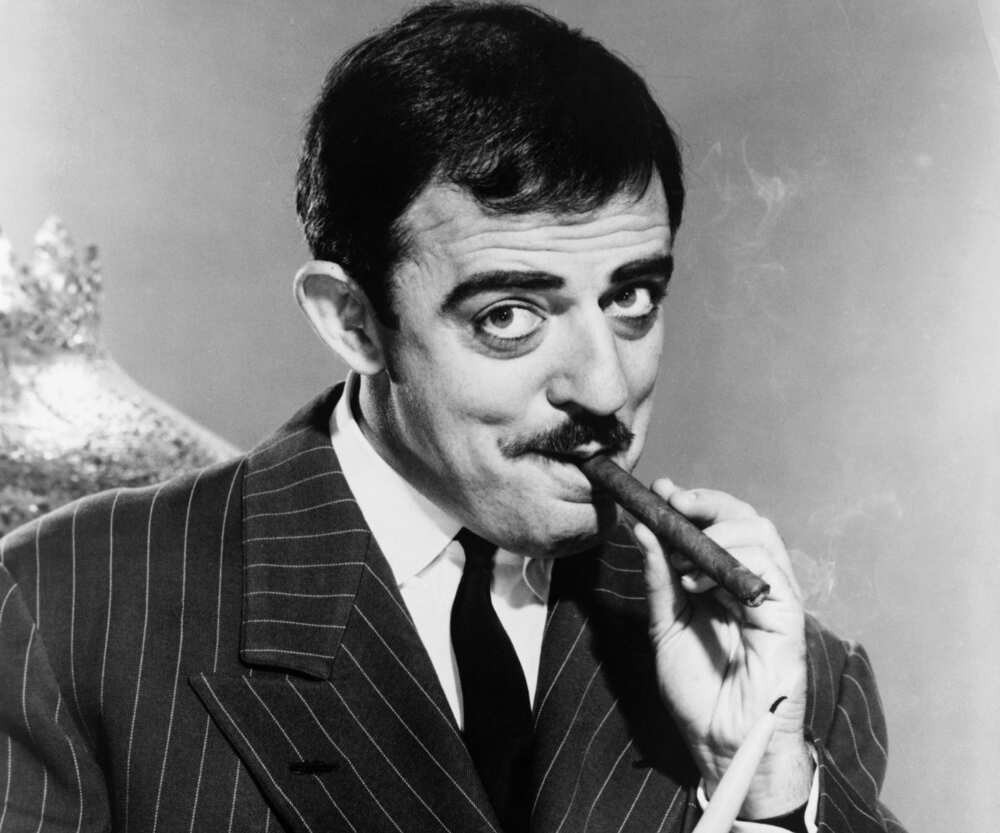 John Astin has a net worth of $6 million. Acting is the primary source of his income.
Who is John Astin's wife?
The actor has been married three times:
Suzanne Hahn. John married her in 1956. They welcomed three sons together: Allen, David, and Tom. In 1972, they split up.
Patty Duke. She was an actress. They tied the knot on 5 August 1972. He became the adoptive father of her son, Sean Astin, who is also an actor. On 12 May 1973, Patty gave birth to the fourth biological son of the actor – Mackenzie. Following in his father's footsteps, he became an actor. Duke Astin marriage saw its end on 3rd November 1985.
On 19 March 1989, he exchanged wedding vows with Valerie Ann Sandobal. They have lived in Baltimore for over 30 years.
John Astin is undoubtedly one of the greatest actors in the world. His performance and charisma have helped him draw love and appreciation from people across the world.
READ ALSO: Regina Lasko biography: Age, parents, husband David Letterman
Legit.ng recently reported about the life of Regina Lasko. She is best known as a production manager. People also recognize her as the wife of David Letterman.
How did they meet each other? How successful is Regina today?
Source: Legit.ng