Michael Gambon bio: age, height, net worth, movies and TV shows
Michael Gambon is a legendary and award-winning Irish-British actor. He has been gracing our screens for more than five decades now. Gambon is popularly known as Albus Dumbledore, a role that he played in the Harry Potter film series. The actor has also starred in numerous movies and TV shows such as The Kings's Speech, King of Thieves, The Singing Detective, and Paddington.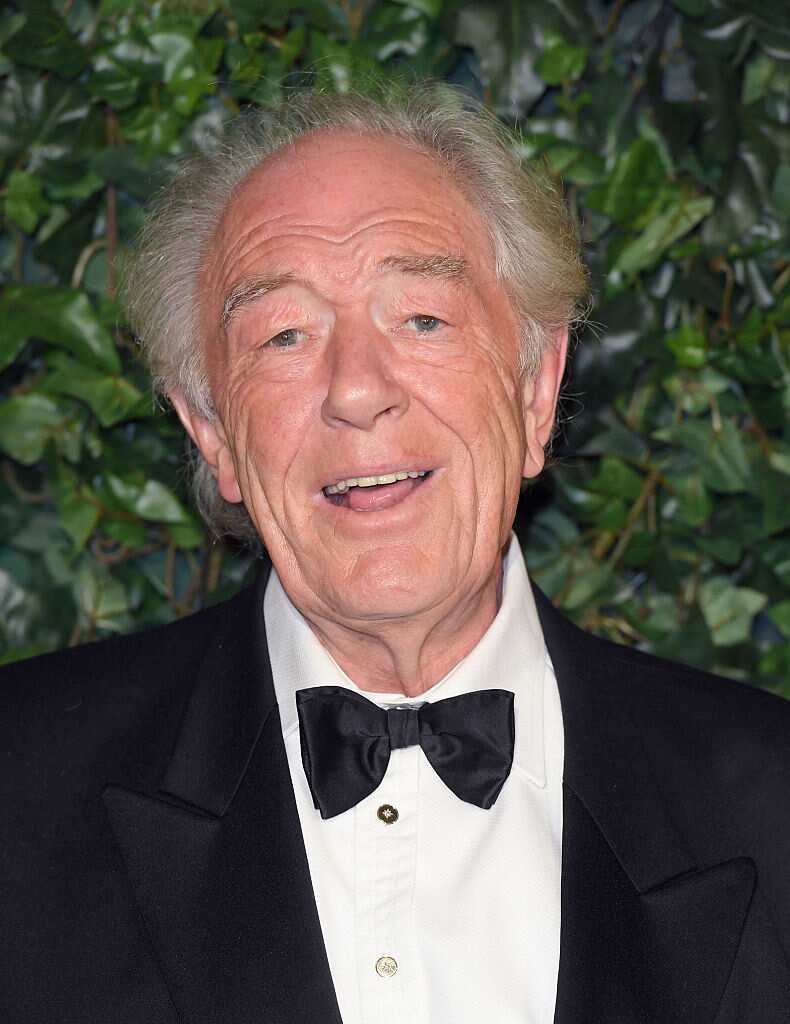 Sir Michael Gambon rose to prominence in 1965 – this was when he made his film debut in Othello. He has since become a household name in the entertainment scene. He has also featured in several other films and TV shows that have seen him win a considerable number of accolades.
How much can you tell about him, especially his career and accomplishments? Here are all the thrilling facts you would love to know about him.
Michael Gambon profile summary
Full name: Michael John Gambon
Date of birth: 19th October 1940
Place of birth: Dublin, Ireland
Age: 80 years old (as of 2020)
Zodiac sign: Libra
Spouse: Anne Miller (separated)
Children: Three
Profession: Actor
Years active: 1960 – present
Height: 6' (1.83 m)
Nationality: Irish/British
Michael Gambon biography
Michael John Gambon was born on 19th July 1940 in Cabra, Dublin, Ireland. He was born into the family of Edward Gambon, an engineer and Mary, who was a famous seamstress. The names of Michael Gambon siblings, if any, are not known yet.
At five years old, his family relocated to Mornington Crescent in North London. Primarily, they moved to the city because of the nature of his father's job. As an engineer, he wanted to take part in the rebuilding of London. The young Michael Gambon grew up in the country later becoming a citizen of Britain.
How old is Michael Gambon?
Michael Gambon age is 80 as of 2020. Usually, the Harry Potter actor celebrates his birthdays on 19th October every year.
Body measurements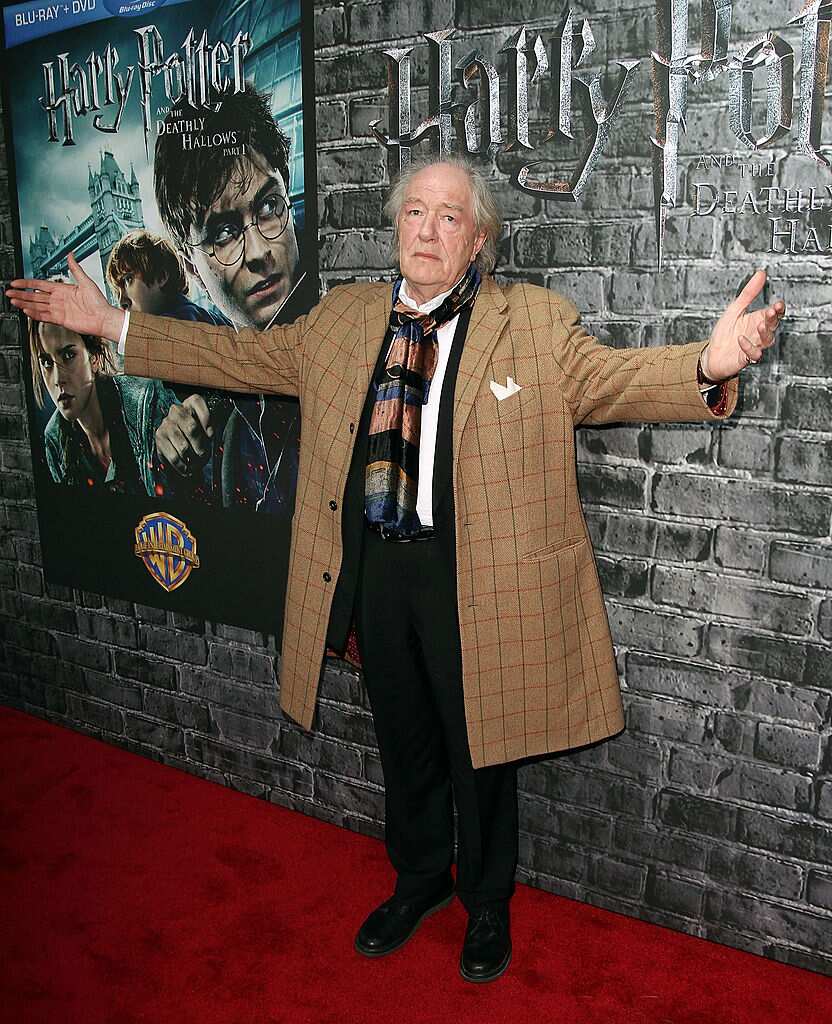 What is Michael Gambon height? The actor stands 6 feet tall, which can be translated to 1.83 metres. On the other hand, he weighs 75 kg.
Acting career
Michael Gambon young started his acting career at Gate Theatre. One year later, he was discovered by Lawrence Oliver of the National Theatre Company. Oliver recruited him alongside other promising upcoming actors.
Gambon made his film debut in 1965 in Othello. In 1967, he appeared in two television series. First, he played Pete Lucas in Softly Softly. Second, he portrayed Watchman #4 in Much Ado About Nothing.
With time, his rich and smooth voice became his trademark in the scene. His acting skills were also on point. He became among a few actors who were on demand during his time.
How many Michael Gambon movies and TV shows have you watched? Below is an exhaustive list of his movies you may find interesting.
Michael Gambon movies
They include:
Catholics (1973) - Brother Kevin
The Beast Must Die (1974) - Jan Jarmokowski
Turtle Diary (1985) - George Fairbairn
Absurd Person Singular (1985) - Geoffrey Jackson
Ghosts (1986) - Pastor Manders
Paris by Night (1988) - Gerald Paige
Missing Link (1988) - Narrator
The Heat of the Day (1989) - Harrison
The Cook, the Thief, His Wife and Her Lover (1989) -Albert Spica
The Rachel Papers (1989) - Doctor Knowd
Mobsters (1991) - Don Salvatore Faranzano
Toys (1992) - Lt. General Leland Zevo
Maigret on Trial (1993) - Chief Inspector Jules Maigret
Clean Slate (1994) - Cornell
Faith (1994) - Peter John Moreton
Squanto: A Warrior's Tale (1994) - Sir George
A Man of No Importance (1994) - Ivor J. Carney
The Browning Version (1994) - Dr Frobisher
Two Deaths (1995) - Daniel Pavenic
The Wind in the Willows (1995 and 1996) - Badger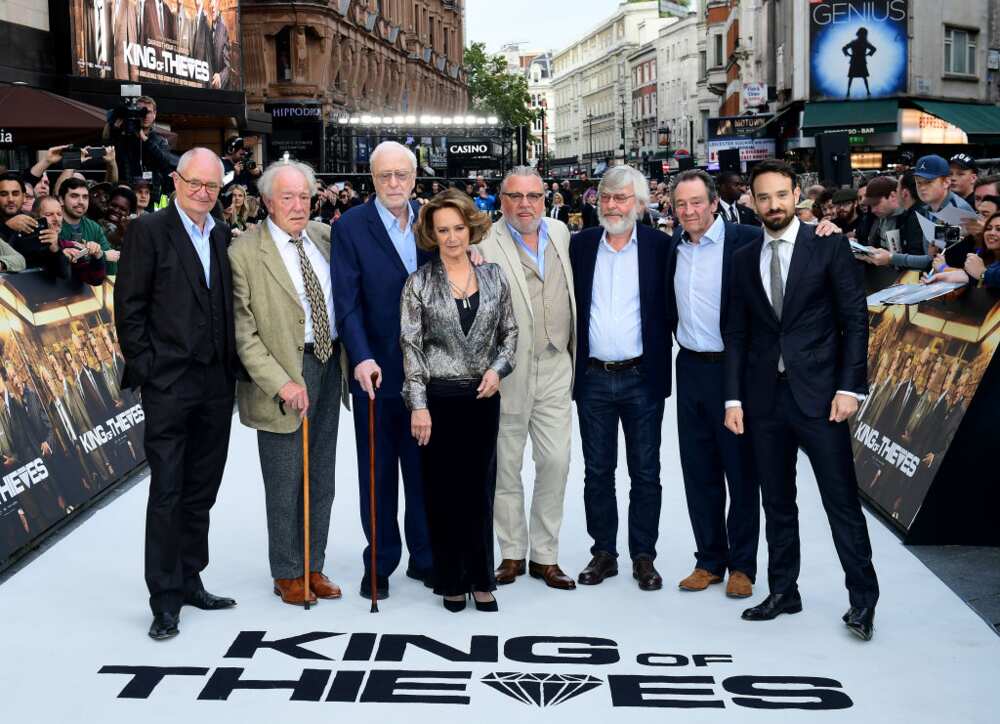 The Innocent Sleep (1995) - Det. Insp. Matheson
Len Deighton's Bullet to Beijing (1995) - Alexei
Nothing Personal (1995) - Leonard
Mary Reilly (1996) - Mary's Father
The Gambler (1997) - Fyodor Dostoyevsky
Midnight in Saint Petersburg (1997) - Alex
The Wings of the Dove (1997) - Lionel Croy, Kate's Father
Dancing at Lughnasa (1998) - Father Jack Mundy
Sleepy Hollow (1999) - Baltus Van Tassel
Plunkett & Macleane (1999) - Lord Gibson
The Last September (1999) - Sir Richard Naylor
The Insider (1999) - Thomas Sandefur
A Monkey's Tale (2000) - Master Martin
Gosford Park (2001) - Sir William McCordle
Charlotte (2001) - Gray Levade
Christmas Carol: The Movie (2001) - Ghost of Christmas Present
High Heels and Low Lifes (2001) – Kerrigan
Ali G Indahouse (2002) Prime Minister
Path to War (2002) Lyndon Johnson
Sylvia (2003) Professor Thomas
Open Range (2003) Denton Baxter
Harry Potter and the Prisoner of Azkaban (2004) Professor Dumbledore
Sky Captain and the World of Tomorrow (2004) Editor Morris Paley
Layer Cake (2004) Eddie Temple
Being Julia (2004) Jimmie Langton
The Life Aquatic With Steve Zissou (2004) Drakoulias
Harry Potter and the Goblet of Fire (2005) Albus Dumbledore
Amazing Grace (2006) Lord Charles Fox
The Good Shepherd (2006) Dr Fredericks
The Omen (2006) Bugenhagen
Harry Potter and the Order of the Phoenix (2007) Albus Dumbledore
Brideshead Revisited (2008) Lord Marchmain
Fantastic Mr Fox (2009) Franklin Bean
Harry Potter and the Half-Blood Prince (2009) Dumbledore
Harry Potter and the Deathly Hallows: Part 1 (2010) Albus Dumbledore
The King's Speech (2010) King George V
The Book of Eli (2010) George
Harry Potter and the Deathly Hallows: Part 2 (2011) Albus Dumbledore
Quartet (2012) Cedric Livingston
Paddington (2014) Uncle Pastuzo
Paddington 2 (2017) Uncle Pastuzo
Victoria & Abdul (2017) Lord Salisbury
Mad to Be Normal (2017) Sydney Kotok
The Last Witness (2018) Frank Hamilton
Johnny English Strikes (2018) Again Agent Five
King of Thieves (2018) Billy the Fish Lincoln
Judy (2019) Bernard Delfont
Michael Gambon TV shows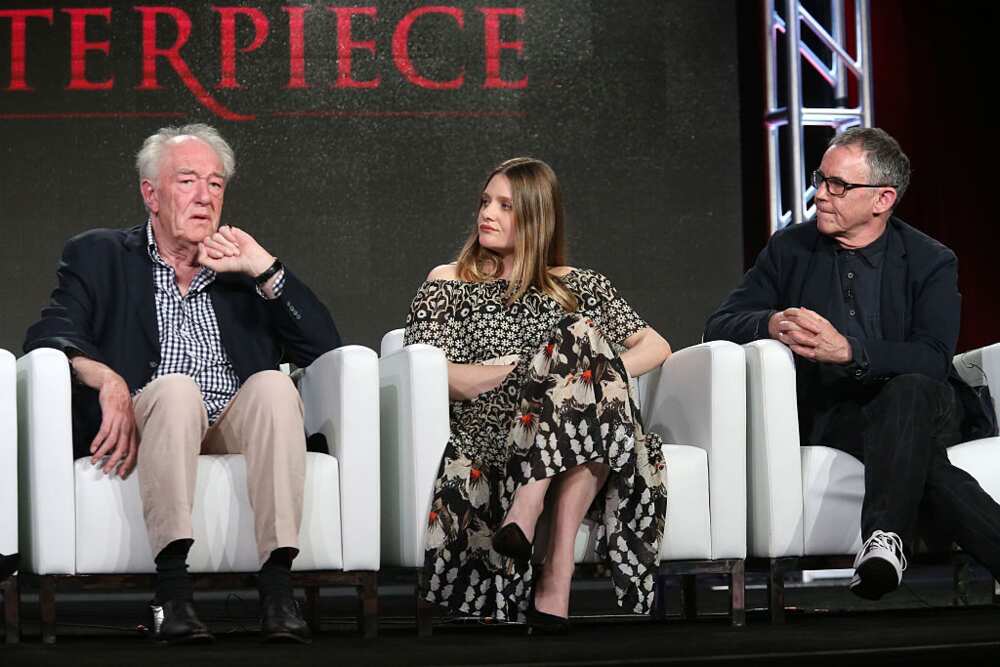 Similarly, the 80-year-old has made notable appearances in numerous television series. Some of them include:
The Jim Henson Hour (1989) Ultragorgon
Maigret (1992-1993) Chief Inspector Maigret
Wives and Daughters (1999) Squire Hamley
Perfect Strangers (2001) Raymond
Angels in America (2003) Prior Walter Ancestor #1
Room 101 (2004) Guest
Lucan (2013) John Burke
Quirke (2013) Judge Garret Griffin
The Casual Vacancy (2015) Howard Mollison
Fortitude (2015 – 2018) Henry Tyson
Bad Robots (2014 – 2015) Voice
The Nightmare Worlds of H.G. Wells (2016) Egbert Elvesham
Henry V: The Hollow Crown (2016) Mortimer
Fearless (2017) Sir Alastair Mckinnon
Little Women (2017) Mr Laurence
Awards and nominations
His noble work has not gone unnoticed. He has been nominated more than 20 times by various awards since he started his acting career. Below is the list of his nominations and awards:
Nominations
Here is a list of some of his nominations:
2002: Primetime Emmy Awards - Outstanding Lead Actor in a Miniseries or a Movie (Path to War).
2002: Florida Film Critics Circle Awards - Best Ensemble Cast (Gosford Park).
2004: Boston Society of Film Critics Awards - Best Ensemble Cast (The Life Aquatic with Steve Zissou).
2010: Primetime Emmy Awards - Outstanding Supporting Actor in a Miniseries or a Movie (Emma).
2005: Broadcast Film Critics Association Awards - Best Acting Ensemble (The Life Aquatic with Steve Zissou).
2008: Broadcasting Press Guild Awards - Best Actor (Cranford, Celebration, Joe's Palace).
2008: Irish Film and Television Awards, IFTA - Best Actor in a Supporting Role in a Film (Harry Potter and the Half-Blood Prince).
2012: Gold Derby Awards - Ensemble Cast (Harry Potter and the Deathly Hallows: Part 2)
2017: Online Film & Television Association, OFTA - Best Actor in a Motion Picture or Limited Series (Churchill's Secret).
Awards
The actor has bagged a considerable number of accolades. As of 2020, he has won 19 awards. Some of them are: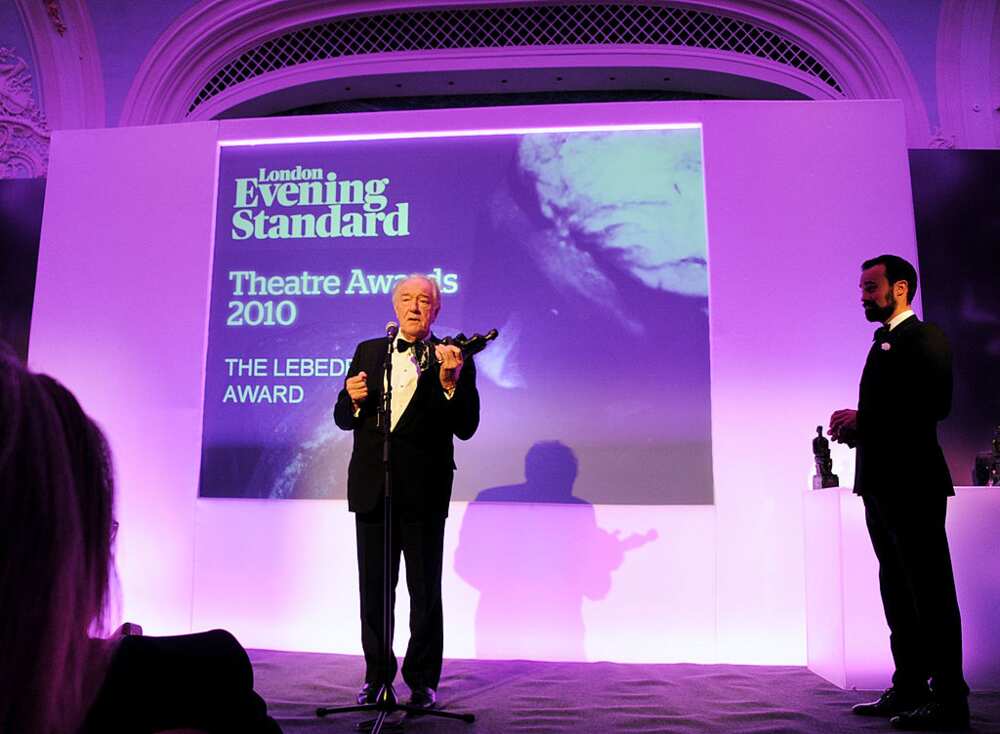 1987: BAFTA Awards - Best Actor (The Singing Detective).
2000: BAFTA Awards - Best Actor (Wives and Daughters).
2001: BAFTA Awards - Best Actor (Longitude).
2002: Satellite Awards - Outstanding Motion Picture Ensemble (Gosford Park).
2002: Florida Film Critics Circle Awards - Best Ensemble Cast (Gosford Park)
2002: BAFTA Awards - Best Actor (Perfect Strangers).
2007: Berlin International Film Festival - Outstanding Artistic Contribution (The Good Shepherd).
2012: Online Film & Television Association - Best Guest Actor in a Drama Series (Luck).
Personal life
Is Michael Gambon gay? No, he is straight. He has been involved with three women, namely Lady Anne Gambon, Anne Miller, and Philippa Hart. He married Ann Miller in 1962. On the other hand, not much is available on the public domain about the other two ladies.
He is also a proud father of three sons. The names of his sons are Fergus, William, and Tom. Ferguson's mother is Anne Miller while William and Tom are the sons of Philippa Hart.
Net worth
The Perfect Strangers actor has accumulated a substantial amount of wealth over the years. According to Celebrity Net Worth, Michael Gambon net worth is estimated to be $15 million.
Michael Gambon is, indeed, one of the most admired actors right now. He is loved and respected by many, especially fellow actors and fans all over the world. Also, the legendary actor is, undoubtedly, the dream of every aspiring actor.
READ ALSO: Aunjanue Ellis bio: net worth, partner, movies, Lovecraft Country
Legit.ng recently highlighted important facts about Aunjanue Ellis. She is an American actress born in San Francisco, California. The 51-year-old is also a notable producer. Ellis is currently starring as Hippolyta Freeman in Lovecraft Country, which is a horror-drama series.
She has played numerous leading and supporting roles in several movies and TV shows. Some of them include Designated Survivor, NCIS: Los Angeles, The Good Wife, and Numb3rs. In 2019, she was nominated for a Primetime Emmy Award for her role in When They See Us.
Source: Legit.ng