Natalie Coco Austin bio: age, measurements, sister, net worth
Natalie Coco Austin is famously known for her reality show Ice Loves Coco. The sassy lady is an American dancer, model, and actress. She has earned herself a wide fan-base and is keen to satisfy her audience's needs to become a more successful entertainer.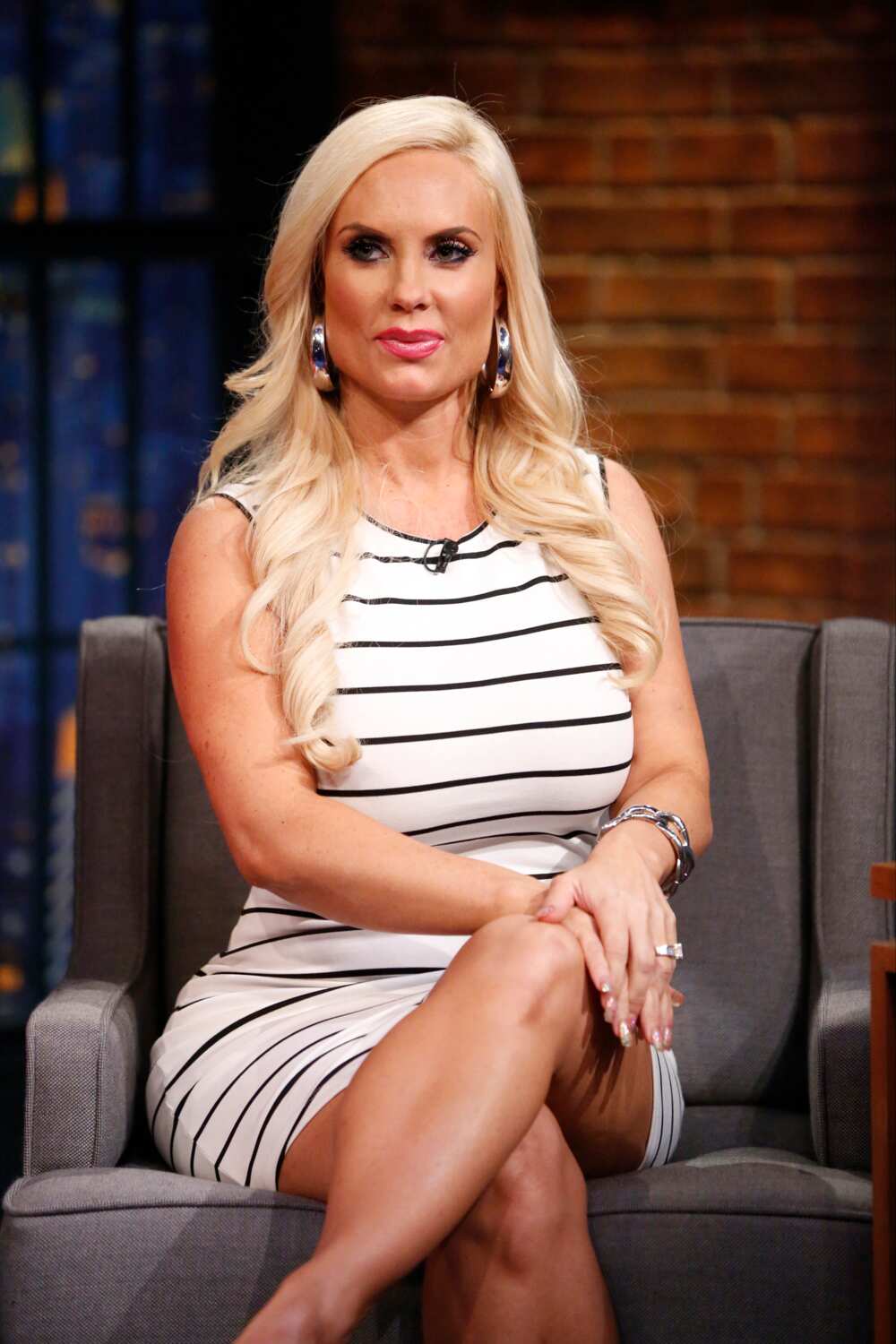 Natalie Austin is a talented celebrity who can handle both acting and modelling careers. She has also worked with her husband in their famous reality show.
Profile summary
Birth name: Natalie Nicole "Coco" Austin
Profession: Model/Actress
Date of birth: 17th March 1979
Place of birth: Tarzana, California, USA
Marital status: Married
Children: 1
Nationality: American
Net worth: $5 million
Natalie Coco Austin biography
Here is all you need to know about the actress, her career path, and life.
Background
Natalie Austin was born on 17th March 1979 to Tina Austin and Steve Austin. As of 2020, Nicole Coco Austin age is 41 years old.
Her nickname Coco came from her brother, who mispronounced her real name, saying "Cole Cole" or "Co-co" in place of "Nicole". The nickname eventually became very common, and everyone addressed her as Coco.
Who is Natalie Coco Austin sister?
The actress has a younger sister, Kristy Williams.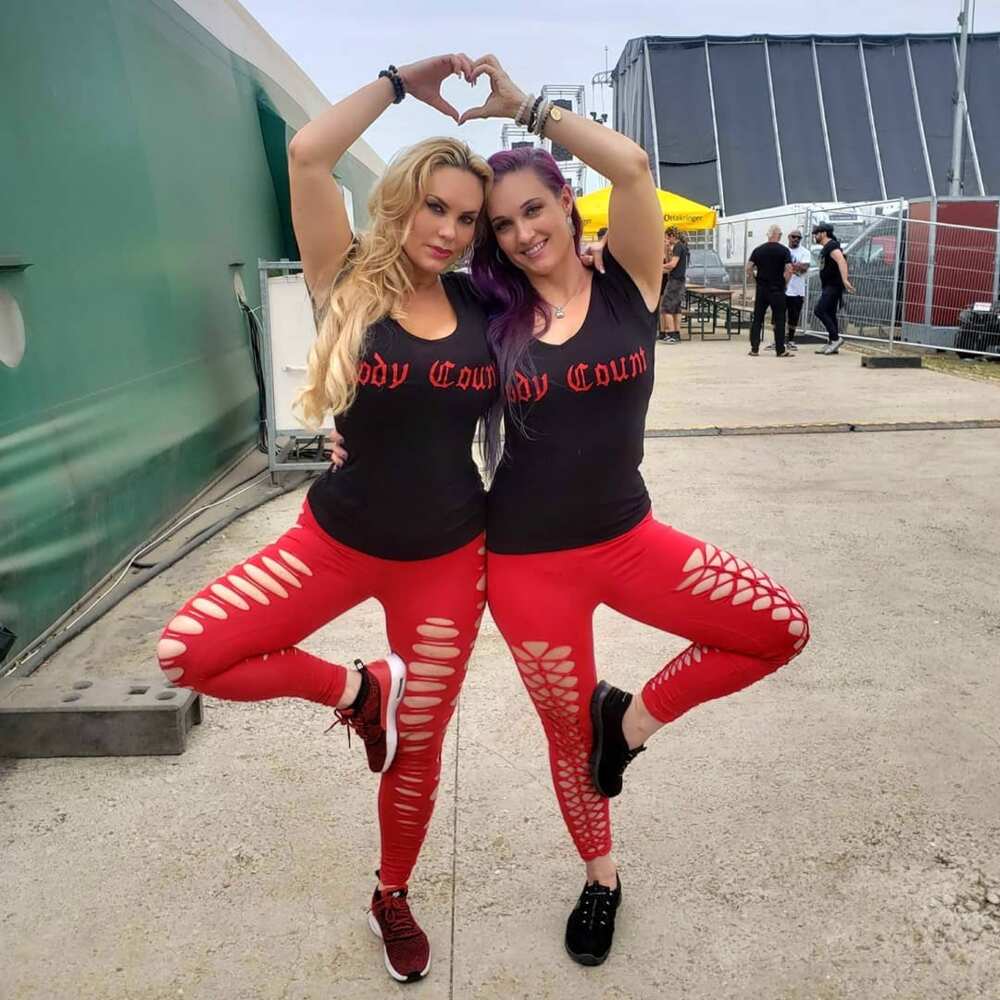 Career
Natalie Austin is a multi-talented lady who has achieved success in modelling, acting, and dancing.
At the age of 10, her family relocated to Albuquerque, New Mexico. Her mother introduced her to stage performances early, and Natalie Coco Austin young learnt how to dance (jazz, tap, and ballet).
How did Coco Austin become famous?
She first became famous when she began modelling for calendars, catalogues, and videos when she was 18.
From there, she won the Miss Ujena contest in Mexico in 1998 and in 2001, she started working events and parties at the Playboy Mansion. She was featured in the March 2008 edition of Playboy magazine as well.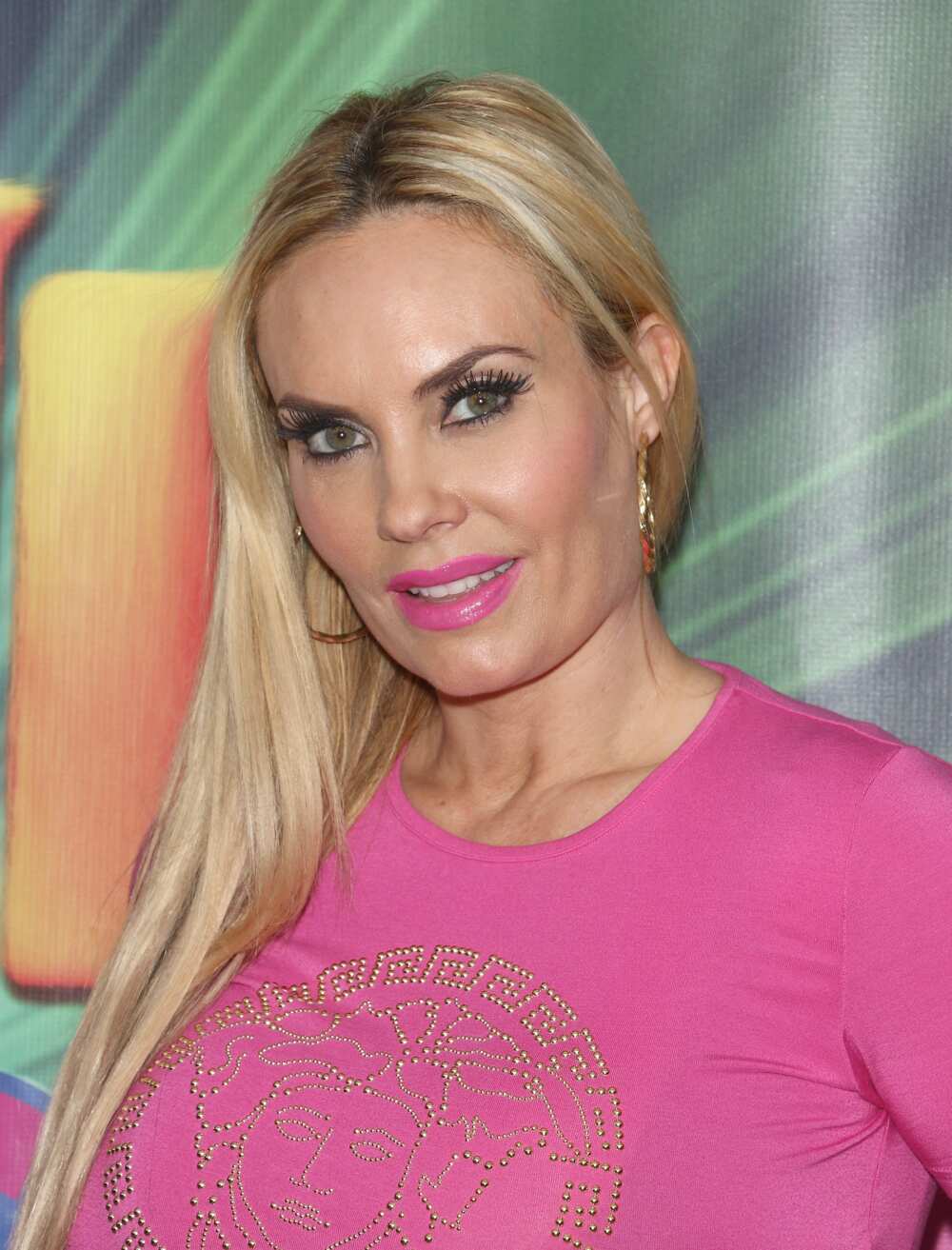 She has also appeared in movies such as Southwest Babes and Desert Rose, among others. Her fame gradually grew as she captured the attention of the media.
She has also made appearances on many TV shows. Together with her husband, Ice-T, she starred in the reality TV series 'Ice Loves Coco' from 2011 to 2014.
Natalie Coco Austin movies
Here are some of the most popular movies that she has appeared in:
What Now (2015) as herself
Think Like a Man Too (2014) as Coco
Santorini Blue (2013) as Susan - Dr. Lewis' Secretary
Desert Rose (2002) as Angela Rose
Angel Blade (2002) as Darla
TV shows
Difficult People (2017) as Doctor
Law & Order: Special Victims Unit (2004-2012) as Venus / Traci Bell
Natalie Coco Austin net worth
She has accumulated a hefty net worth amounting to $5 million from her aspiring career. She earns a massive fortune from her clothing line, websites, and other projects.
Who is Coco married to?
Natalie has been married twice in her life. Her first marriage was to Mike Williams in May 1999; however, it did not last long, and the couple divorced.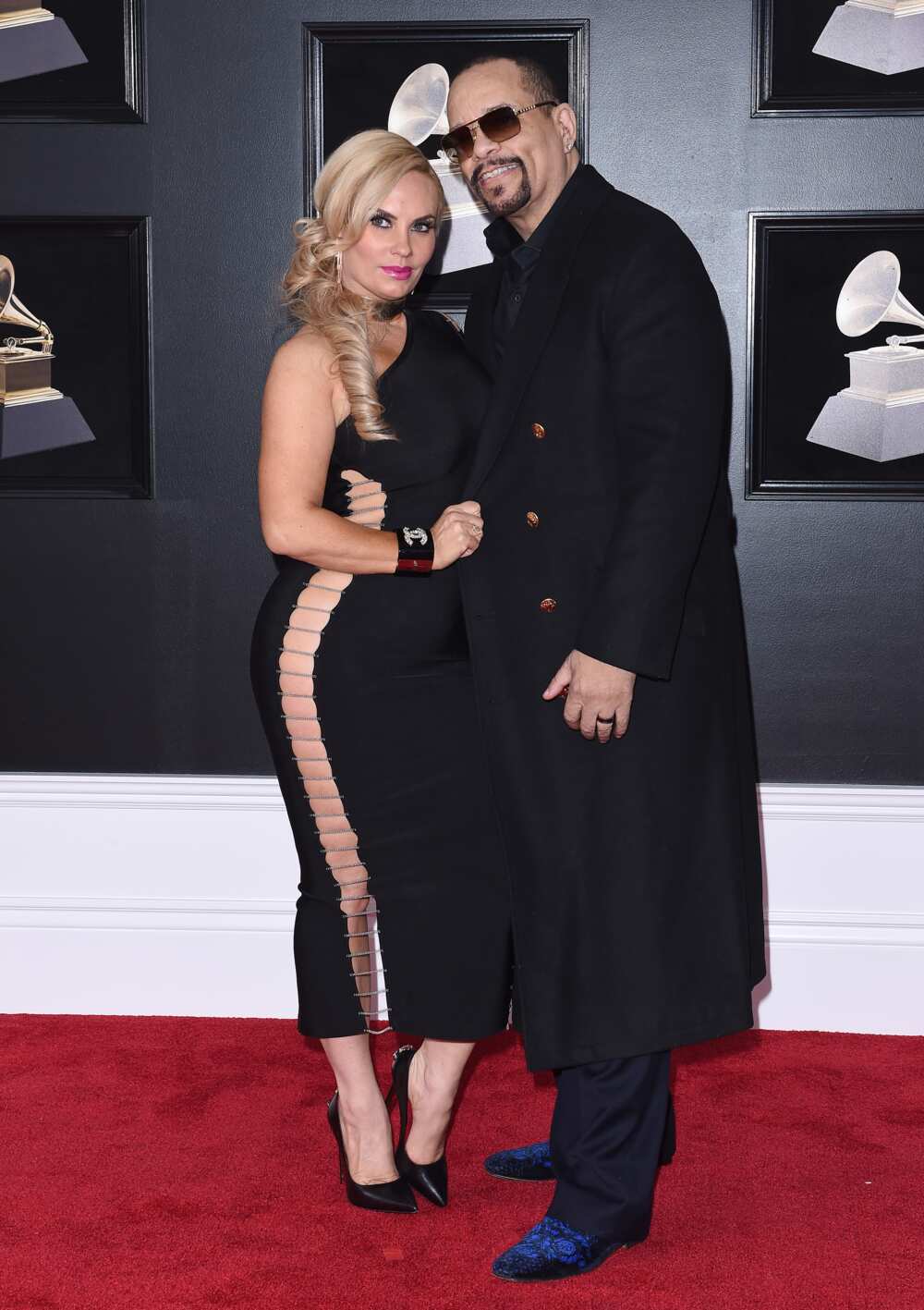 Natalie Austin is currently married to a rapper and actor Tracy Marrow, commonly known as Ice-T. The pair initially met in a movie where Ice-T was the actor, and Natalie worked as a model. They got married in 2002.
The couple has a daughter named Chanel Nicole Marrow, born on 28th November 2015.
Natalie Coco Austin measurements
Natalie stands at an average height of 5 feet 2 inches, and she weighs approximately 62 kgs. The 41-year-old actress is well known for her curvy figure. Her hair is naturally brown, but she often bleaches it blonde. Her body measures 39-24-43 inches.
Coco Austin hot pictures
Here are some images of the famous model looking stunning.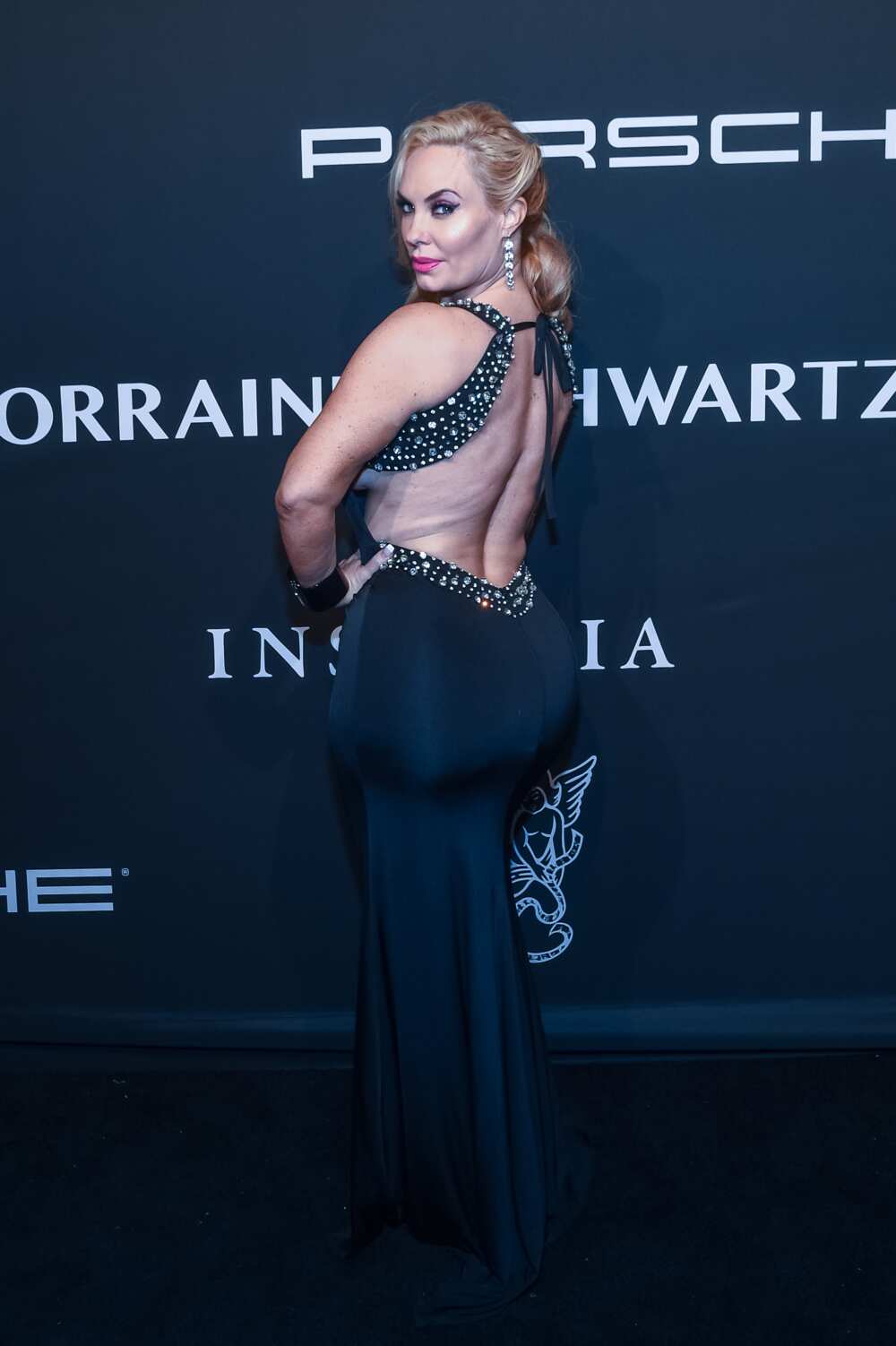 Isn't she hot?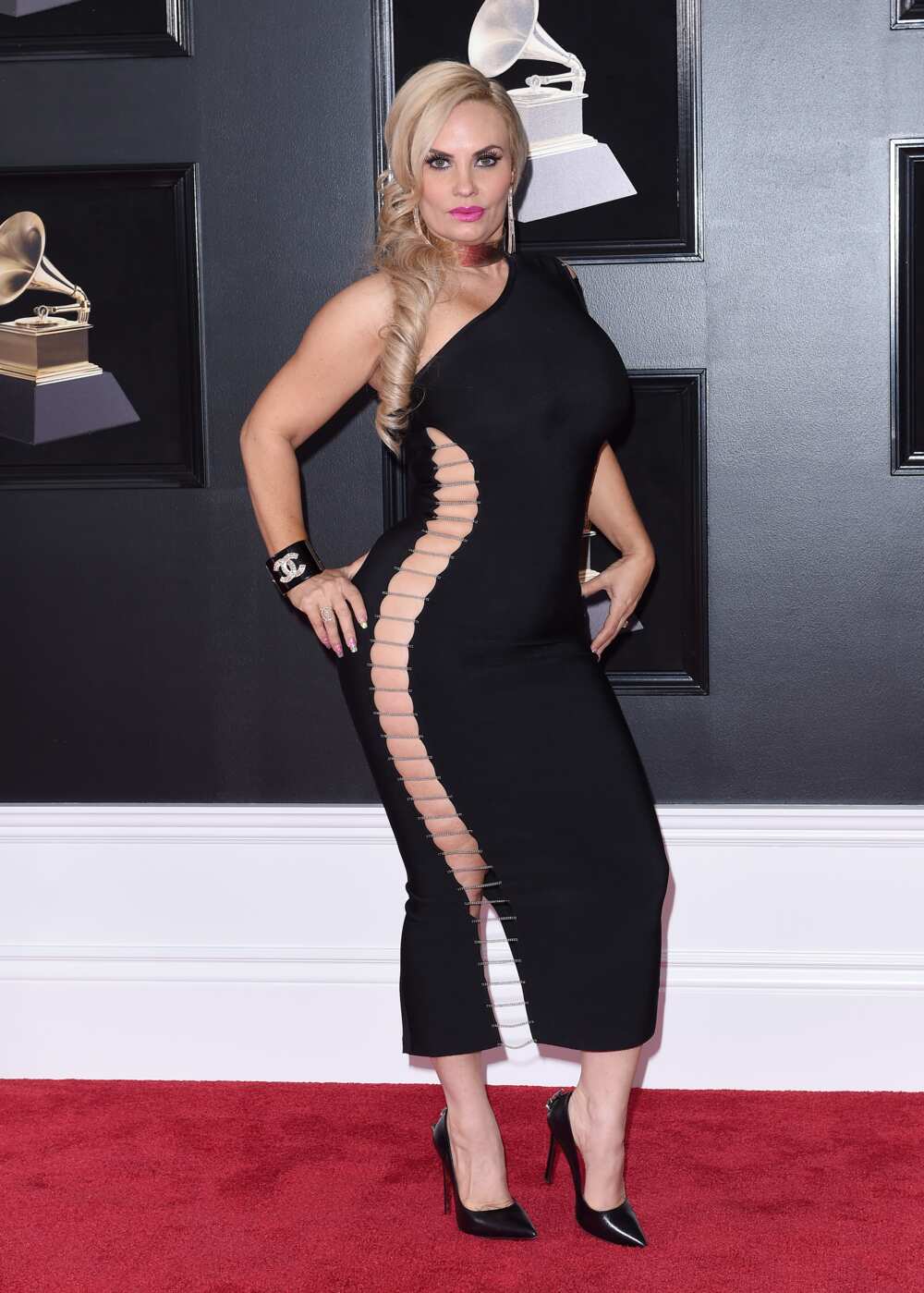 Natalie looking stunning in an orange dress.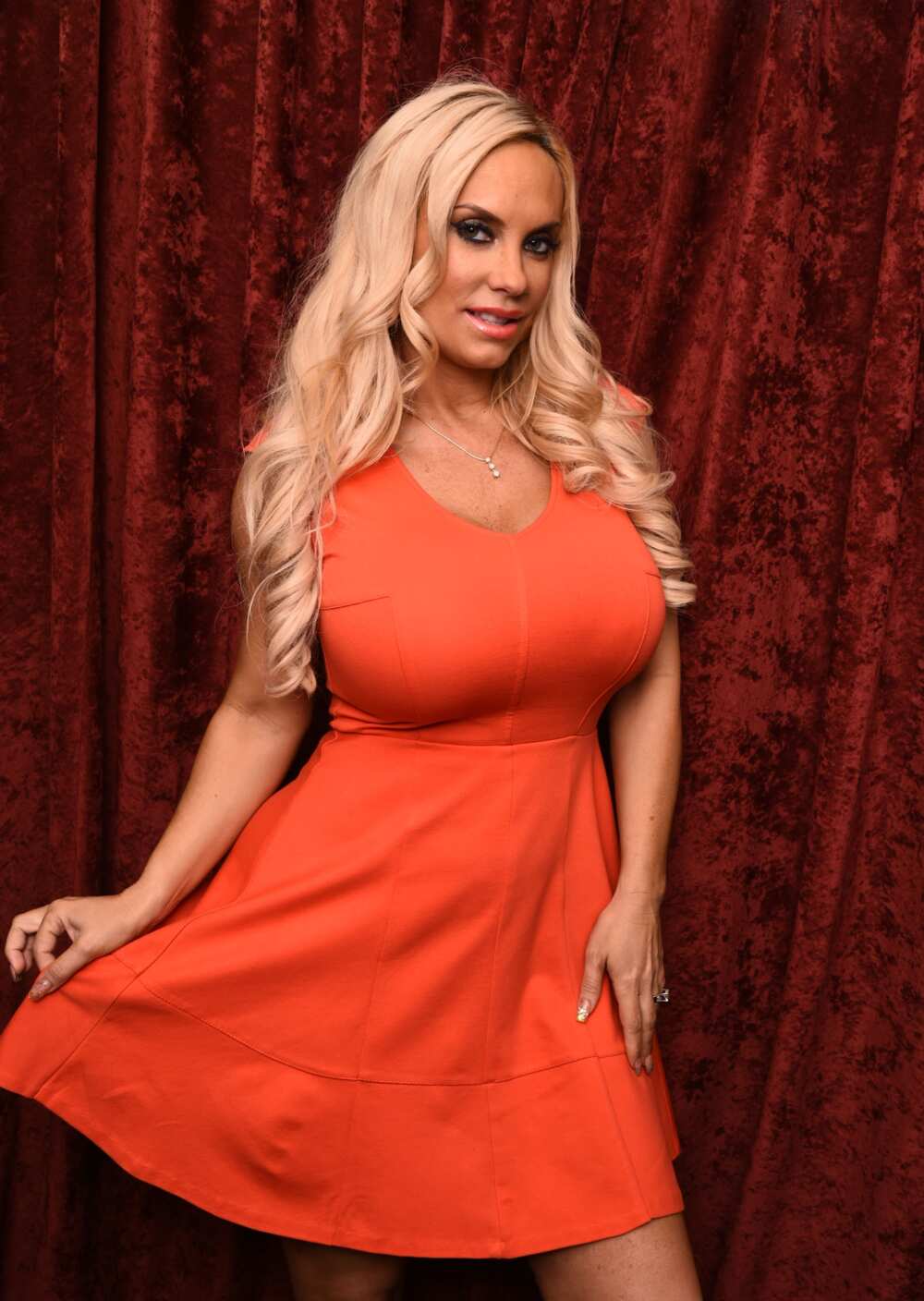 Natalie Сосо Аuѕtіn іѕ а mother, сеlеbrіtу wife, еntrерrеnеur, and model. Ѕhе hаѕ ѕuссеѕѕfullу mаnаgеd аll аrеаѕ оf hеr lіfе аnd іѕ еnјоуіng еасh аnd еvеrу аѕресt оf іt. She is a rоlе mоdеl fоr mаnу wоmеn.
READ ALSO: Shroud net worth: How much money does the streamer make a year?
Legit.ng recently reported about the net worth of streamer Shroud. Michael 'Shroud' Grzesiek rose to fame as a streamer and former Counter-Strike: Global Offensive professional.
He has played a variety of games on his streams for many years, earning him popularity among gamers and allowing him to accumulate an impressive income. How rich is he today?
Source: Legit.ng