Rue McClanahan bio: Life and death of the legendary Golden Girl
Rue McClanahan is not a new name in the Hollywood entertainment industry. She was an American actress and comedian. Rue gained recognition for portraying Blanche Devereaux in The Golden Girls and Aunt Fran Crowley on Mama's Family.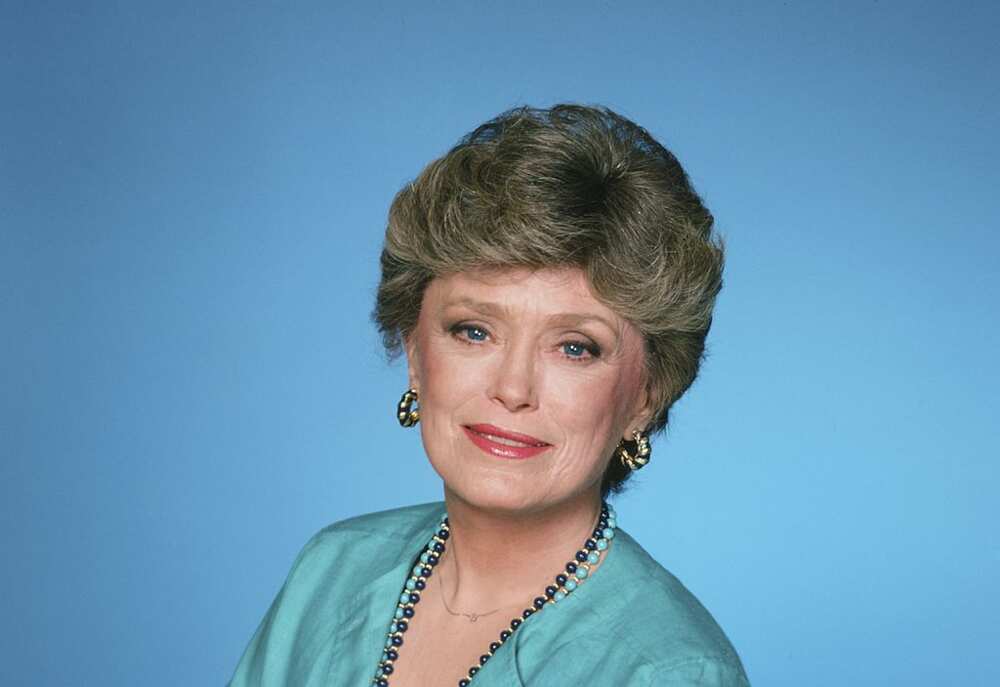 Rue was one of the best self-made and super-talented actresses in Hollywood. Her ability to nail every character assigned to her made her achieve so much in her career.
Rue McClanahan profile summary
Full name: Eddi-Rue McClanahan
Date of birth: 21st February 1934 `
Place of birth: Healdton, Oklahoma, USA
Age at death: 76 years
Nationality: American
Ethnicity: White
Rue McClanahan height: 5 feet 3 inches
Spouse: Morrow Wilson
Profession: Actress
Net worth: $ 5 million
Biography
Rue was born on 21st February 1934 in Healdton, Oklahoma, USA. She was born to the late Dreda Rheaua-Nell (mother) and William Edwin McClanahan. Her mother was a beautician while her father worked as a building contractor.
Rue McClanahan young star was brought up in Ardmore, Oklahoma. She attended Ardmore High School and took part in school plays and even won the gold medal in oration.
She got a Bachelor of Arts degree from the University of Tulsa. Rue joined the Kappa Alpha Theta sorority where she served as the vice-president.
Career
The actress made her professional stage debut in 1957 at Pennsylvania's Erie Playhouse in Inherit the Wind. She caught the attention of producer Norman Lear with her 1972 performance in Tonight in Living Color.
Norman offered her a guest-spot in All in the Family. He was impressed with her work and gave her another role in Maude opposite Bea Arthur.
Between 1992 and 1993, Young Rue McClanahan starred in Golden Palace which was a reprise of Golden Girls. She starred in other numerous movies and TV Shows as follows.
Television shows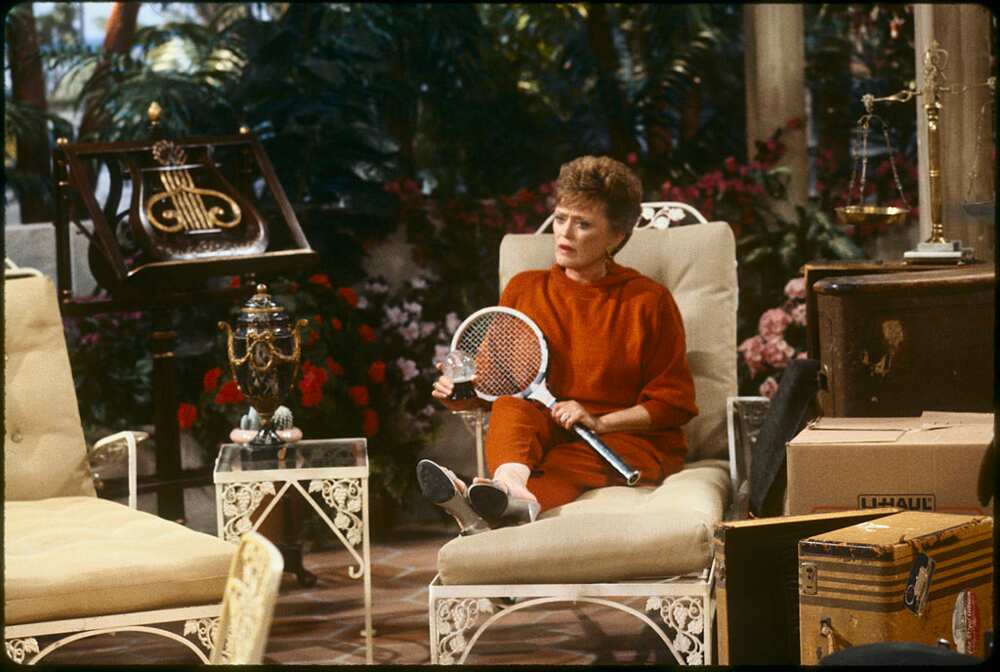 1961 - The Aquanauts
1964 - Burke's Law
1970 to 1971 - Another World
1971 - Love of Life
1971 to 1972 - Where the Heart Is
1971 - Great Performances
1972 - All in the Family
1972 to 1978 - Maude
1972 - Great Performances
1973 - The ABC Afternoon Playbreak
1974 - Mannix
1978 - Apple Pie
1978 - Grandpa Goes to Washington
1978 to 1984 - The Love Boat
1979 - Supertrain
1979 - Fantasy Island
1980 - Lou Grant
1980 - Here's Boomer
1981 - Gimme a Break
1981 - Darkroom
1982 - Trapper John MD
1983 - Newhart
1983 - American Playhouse
1983 - Small and Frye
1983 to 1984 - Mama's Family
1984 - Alice
1984 to 1985 - Charles in Charge
1985 - Cover Up
1985 - Crazy like a Fox
1985 - Murder, She Wrote
1985 to 1992 - The Golden Girls
1988 - Empty Nest
1989 - Nightmare Classics
1992 - Nurses
1992 to 1993 - The Golden Palace
1993 - Boy Meets World
1994 - Burke's Law
1994 - Touched by an Angel
1995 - The Mommies
1997 - Promised Land
1997 - Murphy Brown
1998 - Columbo
1998 - Love Boat: The Next Wave
1999 - Safe Harbor
1999 - Blue's Clues
2000 - Ladies Man
2002 - Stage on Screen
2003 - The Golden Girls: Their Greatest Moments
2004 - Whoopi
2004 - Wonderfalls
2005 - King of the Hill
2008 - Sordid Lives: The Series
2009 - Law and Order
2009 - Meet the Browns
Movies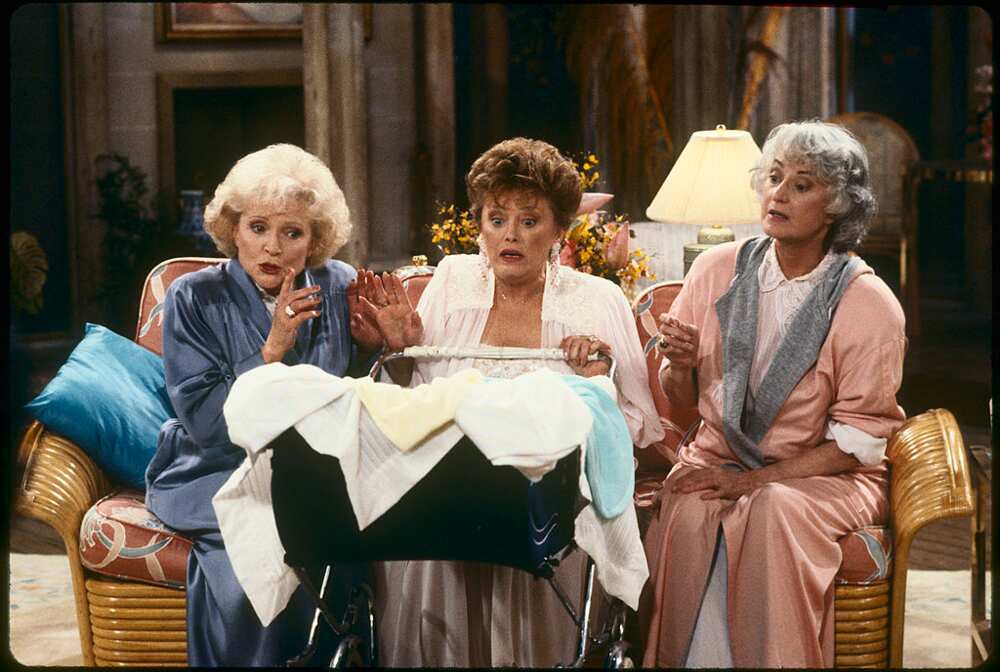 1961 - The Grass Eater
1961 - Five Minutes to Live
1963 - Five Minutes to Love
1964 - How to Succeed with Girls
1965 - Angel's Flight
1968 - Walk the Angry Beach
1970 - The People Next Door
1971 - The Pursuit of Happiness
1971 - They Might Be Giants
1971 - Some of My Best Friends Are
1973 - Blade
1978 - Having Babies III
1978 - Sergent Matlovich vs the US Air Force
1978 - Rainbow
1979 - Topper
1980 - The Great American Traffic Jam
1981 - World of Honor
1982 - The Day the Bubble Burst
1986 - Picnic
1987 - The Little Match Girl
1988 - Liberace
1988 - Take My Daughters, Please
1989 - The Man in the Brown Suit
1989 - The Wickedest Witch
1990 - Modern Love
1990 - The Earth Day Special
1990 - After the Shock
1990 - Children of the Bride
1990 - To My Daughter
1990 - The Dreamer of OZ: The L. Frank Baum Story
1991 - Baby of the Bride
1993 - Mother of the Bride
1993 - Message from Nam
1993 - Nunsense
1994 - A Burning Passion: The Margaret Mitchell Story
1994 - Nunsense 2: The Sequel
1995 - A Holiday to Remember
1996 - Innocent Victims
1996 - Dear God
1997 - This World, The the Fireworks
1997 - Out to Sea
1997 - Annabelle's Wish
1997 - Starship Troopers
1998 - Border to Border
1998 - Rusty: A Dog's Tale
1998 - Nunsense 3: The Jamboree
1999 - A Saintly Switch
2000 - The Moving of Sophia Myles
2001 - Nuncrackers: The Nunsense Christmas Musical
2003 - Miracle Dogs
2003 - The Fighting Temptations
2005 - Wit's End
2005 - Back to You and Me
2008 - Generation Gap
Awards and nominations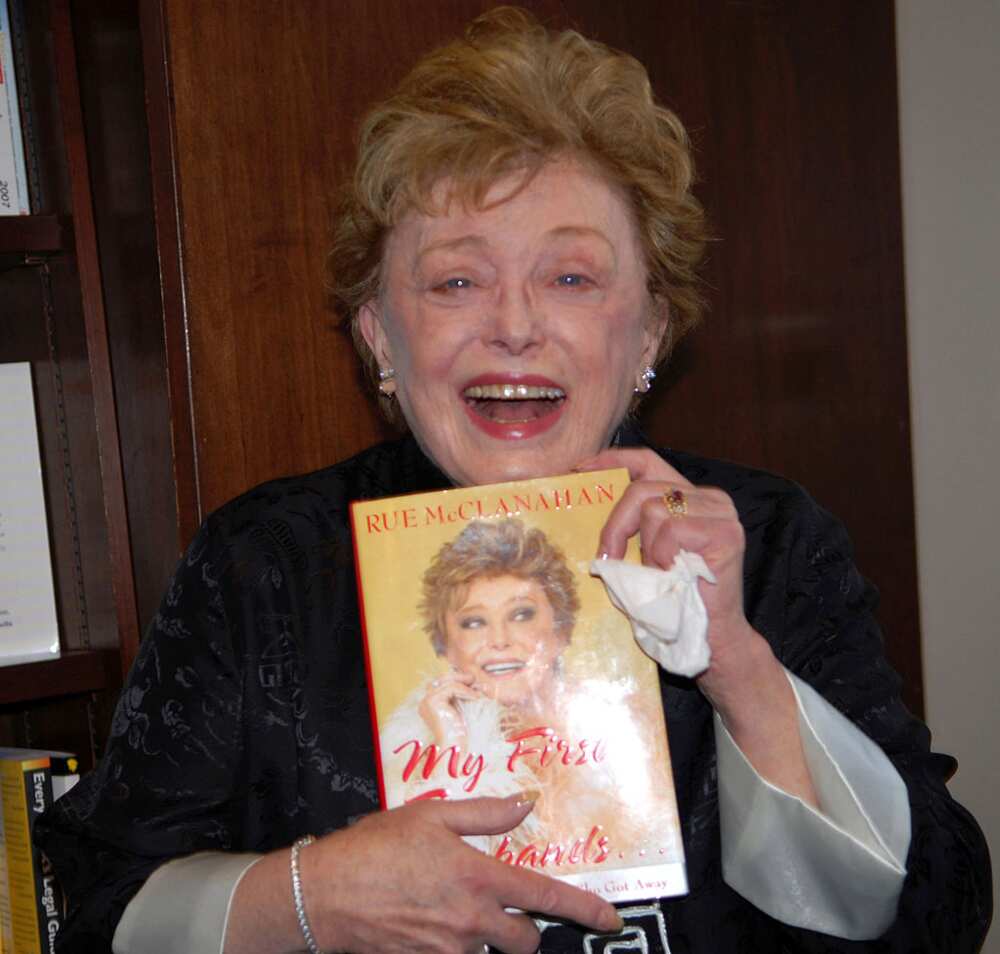 Rue was one of the best actresses in Hollywood. Here is the breakdown of her accolades, thanks to her exceptional talent.
Golden Globes, USA
1986, 1987 and 1988 - Nominee for the Best Performance by an Actress in a TV series Comedy or Musical in The Golden Girls film.
Primetime Emmy Awards
1986 - Nominee for the Outstanding Lead Actress in a Comedy Series category in The Golden Girls
1987 - Winner of the Outstanding Lead Actress in a Comedy Series category in The Golden Girls
1988 - Nominee of the Outstanding Lead Actress in a Comedy Series category in The Golden Girls
1989 - Nominee for the Outstanding Lead Actress in a Comedy Series category in The Golden Girls
Golden Apple Awards
1986 - Winner of the Female Star of the Year category
Online Film and Television Association
2008 - Winner of the Actors and Actresses
TV Land Awards
2003 - Winner of the Quintessential Non-Traditional Family category in The Golden Girls
2008 - Winner of the Pop Culture Award category for The Golden Girls
Husband
The actress had a rocky love life which was characterized by 6 marriages and 5 divorces. She tied the knot with Morrow Wilson in 1997 and the couple remained together until 2010 when she passed away. At the time of her death, Rue McClanahan spouse was Morrow Wilson.
Here is an outline of her previous marriages:
Tosh Bish - Married in 1958 and divorced in 1959
Norman Hartweg - Married in 1959 and divorced in 1961
Peter DeMaio - Married in 1964 and divorced in 1871
Gussie Sam Fisher - Married on 6th November 1976 and divorced on 4th August 1979
Tom Keel - Married in 1984 and divorced in 1985
Rue McClanahan children
At the time of her death, Rue had only one child from her first marriage to Tom Bish. Her son is called Mark Bish.
Health and death
Rue was diagnosed with breast cancer in June 1997. She went through triple bypass surgery on 4th November 2009. She suffered a minor stroke on 14th November 1997 as she was recovering from surgery.
When did Rue McClanahan death occur? The actress died on 3rd June 2010. What did Rue McClanahan die of? Rue died of a brain hemorrhage. She succumbed to death while undergoing treatment at New York Presbyterian Hospital. Rue McClanahan age at death was 76 years.
Net worth `
Rue was one of the most adored actresses thanks to her unmatched talent. She had earned quite a huge amount of money during her days in the entertainment industry. Rue McClanahan net worth was roughly $5 million.
Rue McClanahan enjoyed a very successful career in Hollywood spanning more than four decades. Her story is a testimony that it is possible to navigate the challenging landscape in the entertainment industry. Even in death, she is still remembered for some of her best performances.
READ ALSO: Fred Savage bio: age, net worth, wife, kids, movies and TV shows
Legit.ng recently reported about the life of the actor Fred Savage, who rose to popularity as a child star on The Wonder Years, the Primetime Emmy Award-winning TV series.
Millions of people across the world still enjoy the TV series and movies that Fred Savage has starred in. As of today, he is busy making, directing, and producing TV shows.
Source: Legit.ng