Jordan Loughran biography: Age, ethnicity, movies and TV shows
Jordan Loughran is best known for her roles in the movie The Infiltrator and the TV series Emerald City. The actress found herself at the centre of public attention after the premiere of Ridley Scott's sci-fi drama series – Raised by Wolves. What role does she play in the show, and what else do you know about Jordan Loughran bio?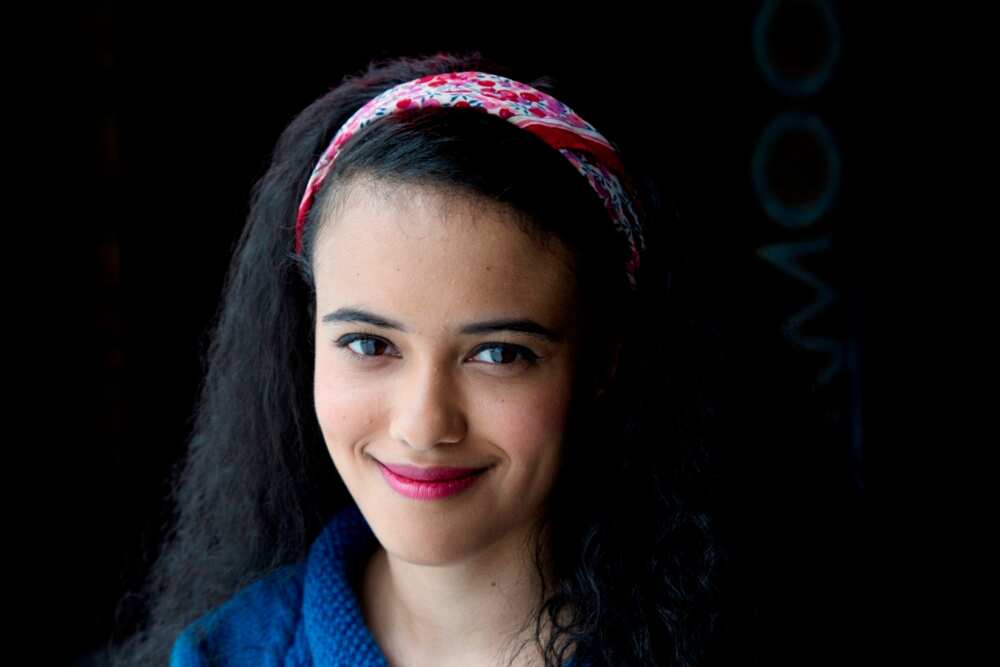 Jordan Loughran is a young talented actress who has confirmed her acting skills and earned great respect from her fans. She rose to stardom for portraying Sorsha Doyle in Disney Channel's The Evermoor Chronicles.
What is Jordan Loughran age? Where does she come from?
Profile summary
Profession: Actress
Jordan Loughran date of birth: 12 March 1990
Age: 30 years
Place of birth: Stratford, United Kingdom
Height: 152 centimetres (5 feet)
Marital status: Single
Jordan Loughran biography
The actress comes from Stratford, the United Kingdom. The actress has a younger sister, whose photos can be found on Jordan's Instagram.
Her sister's name is Lola Mae. She was born on 25 May 1997.
The girls often post pictures of each other on Instagram.
When was Jordan Loughran born?
How old is Jordan Loughran?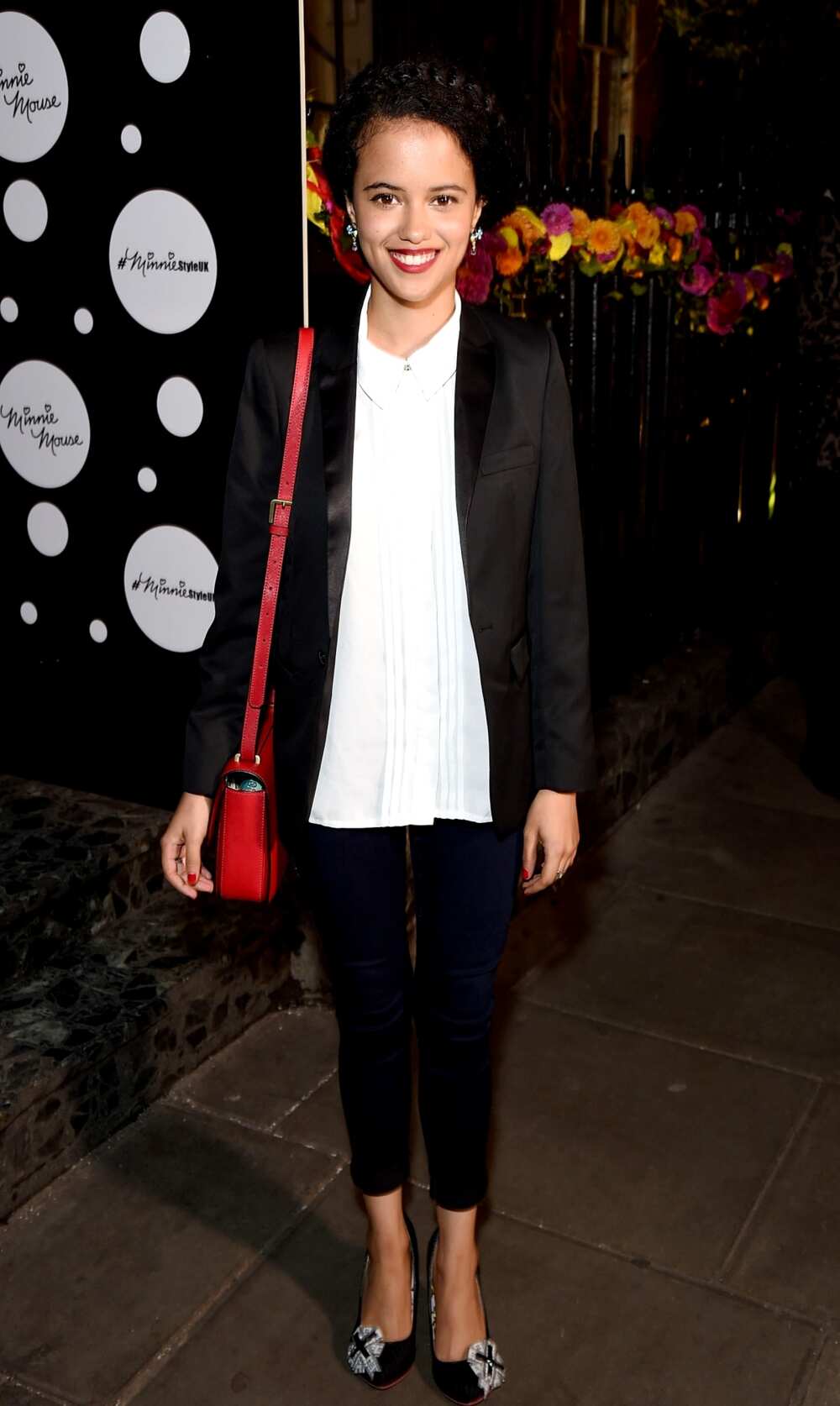 Based on the information on Jordan Loughran Instagram profile and the posts by her sister, Jordan was born on 12 March in 1990.
Jordan Loughran is 30 years as of 2020.
What is Jordan Loughran ethnicity?
Considering that there is still no available information about her parents, one cannot give any precise information about her ethnicity.
Education
Jordan fell in love with acting at a very young age and has been acting since she was 13 years of age.
For her education, she attended The Grey Coat Hospital School for Girls in Westminster. For Sixth Form, she moved to Camden School for Girls. She then continued studying French and Spanish at King's College London.
What about Jordan Loughran actress experience?
Career
The actress plunged into the world of acting when she was only 13 years old. After receiving permission from her mother, she wrote off and secured herself an agent.
One of her earliest jobs was in the CBBC series UgetMe. She also played the title role in the award-winning short film Saving Nellie.
Her biggest work has been in theatre, where she appeared in Spur Of The Moment, the hit debut play by Anya Reiss at the Royal Court in 2010. She also appeared in Loss of life of a Nightingale at the New Finish Theatre.
Her career in the movie and television industry started with small roles. She got her start as Eve in the BAFTA Award-winning series Dixi.
From 2014 to 2016, the actress played Sorsha Doyle in The Evermoor Chronicles. Speaking about the role, she said:
This is the biggest television role I have done and this is the first thing where I've got a big role. I'm really excited… But at the same time as being aware of that, I just like to focus on the fact that I've been given a great character to play and a great script to work with.
The show premiered on the Disney Channel in more than 160 countries.
The actress admires the acting skills of Kristin Scott Thomas who acts in both French and English. In some way, she inspired Jordan:
I think my dream would be to do something involving the languages I've got. That would be amazing.
Jordan Loughran movies and TV shows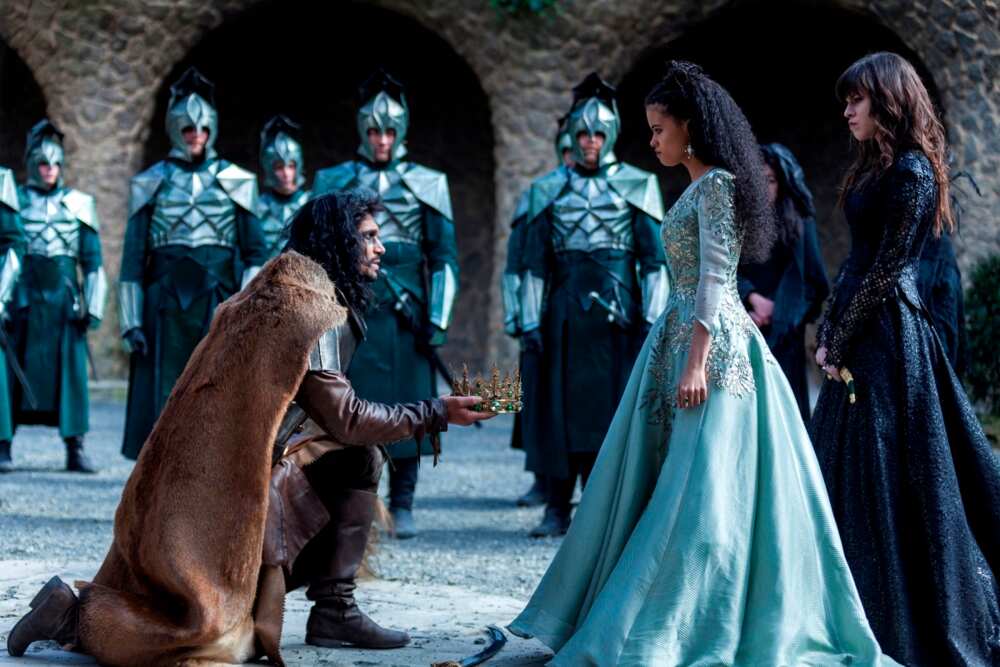 Here is the list of the movies and TV series that the actress has starred in:
Movie
Jordan Loughran TV series
Derren Brown: Apocalypse (2012)
The Evermoor Chronicles (2014 – 2016)
Dixi (2014 – 2016)
Evermoor Confidential Chronicles (2 episodes in 2016)
Emerald City (2017)
Doctors (1 episode in 2018)
Raised by Wolves (2020) - Jordan plays Tempest in this TV series.
Personal life
Like any other celebrity, the actress prefers keeping her personal life private. Thus, you will hardly find any Jordan Loughran hot news or pictures related to her relationship status.
As of today, Jordan Loughran keeps a low profile on social media. She enjoys the appreciation and fame she dreamt of when she was a child.
READ ALSO: Deborah Divine biography: What is known about Daniel Levy's mother?
Legit.ng recently reported about the life of Deborah Divine, an accomplished screenwriter. People also recognize her as the wife of Canadian actor Eugene Levy.
As a screenwriter, producer, and production manager, Deborah has worked on productions such as Another World, The Edge of Night, and Higgin Boys and Gruber.
Source: Legit.ng