Emma Mackey bio: Age, height, net worth, movies and TV shows
Emma Mackey is a French-British actress. She is best known for her role as Maeve Wiley in Netflix's series Sex Education.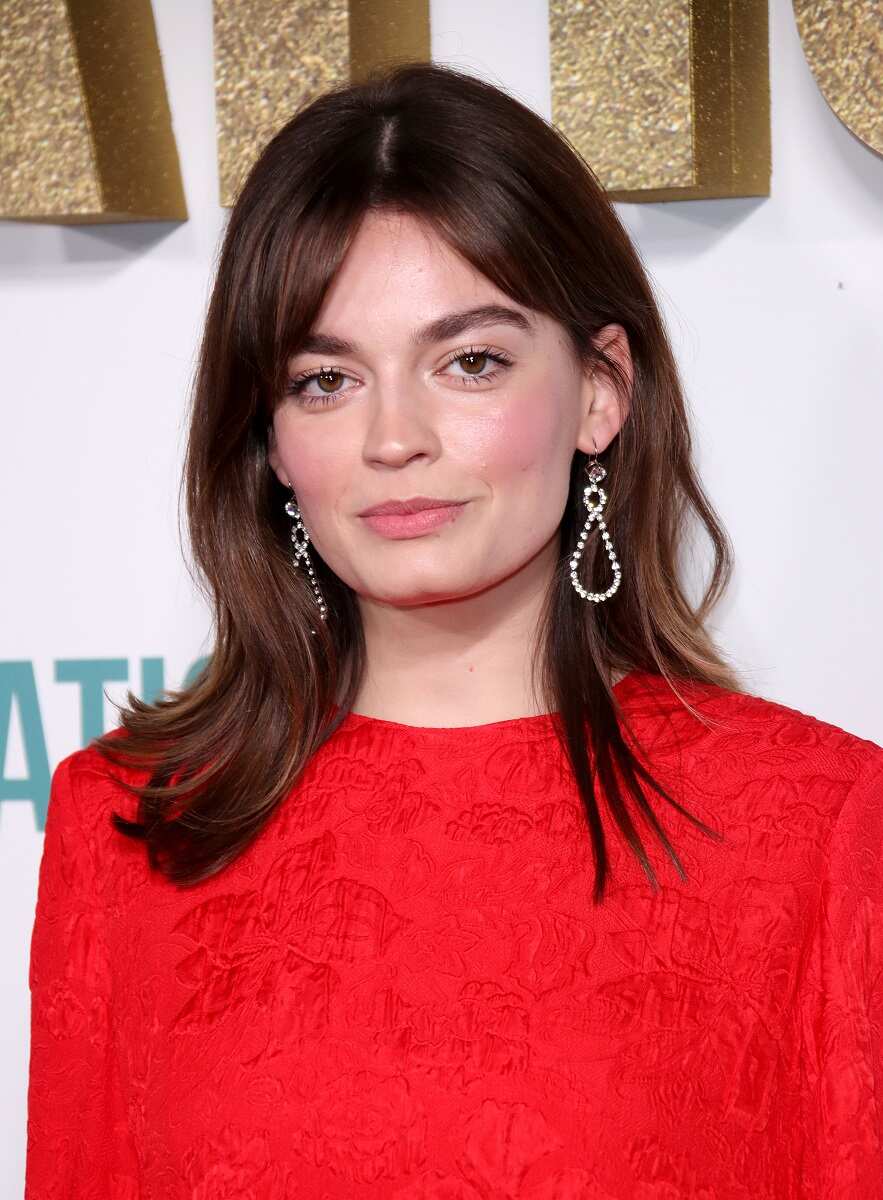 In just a few years, she has become one of the most prominent young actors in the movie industry.
What is Emma Margaret Tachard-Mackey age? Where does she come from?
Profile summary
Full name: Emma Margaret Marie Tachard-Mackey
Profession: Actress
Date of birth: 4 January 1996
Emma Mackey age: 25 years old (as of 2021)
Place of birth: Le Mans, France
Height: 5' 8½" (1.74 m)
Marital status: Not married (dating Dan Whitlam)
Net worth: $150,000
Emma Mackey biography
The actress is from the northwest French city of Le Mans. She was born to Rachel and Philippe Mackey.
Her father is a Frenchman who works as a school headmaster. Her mother is British by nationality. She is a widely known public figure and philanthropist.
How old is Emma Mackey?
She was born on 4 January 1996. As of 2021, Emma Mackey actress age is 25 years.
How tall is Emma Mackey?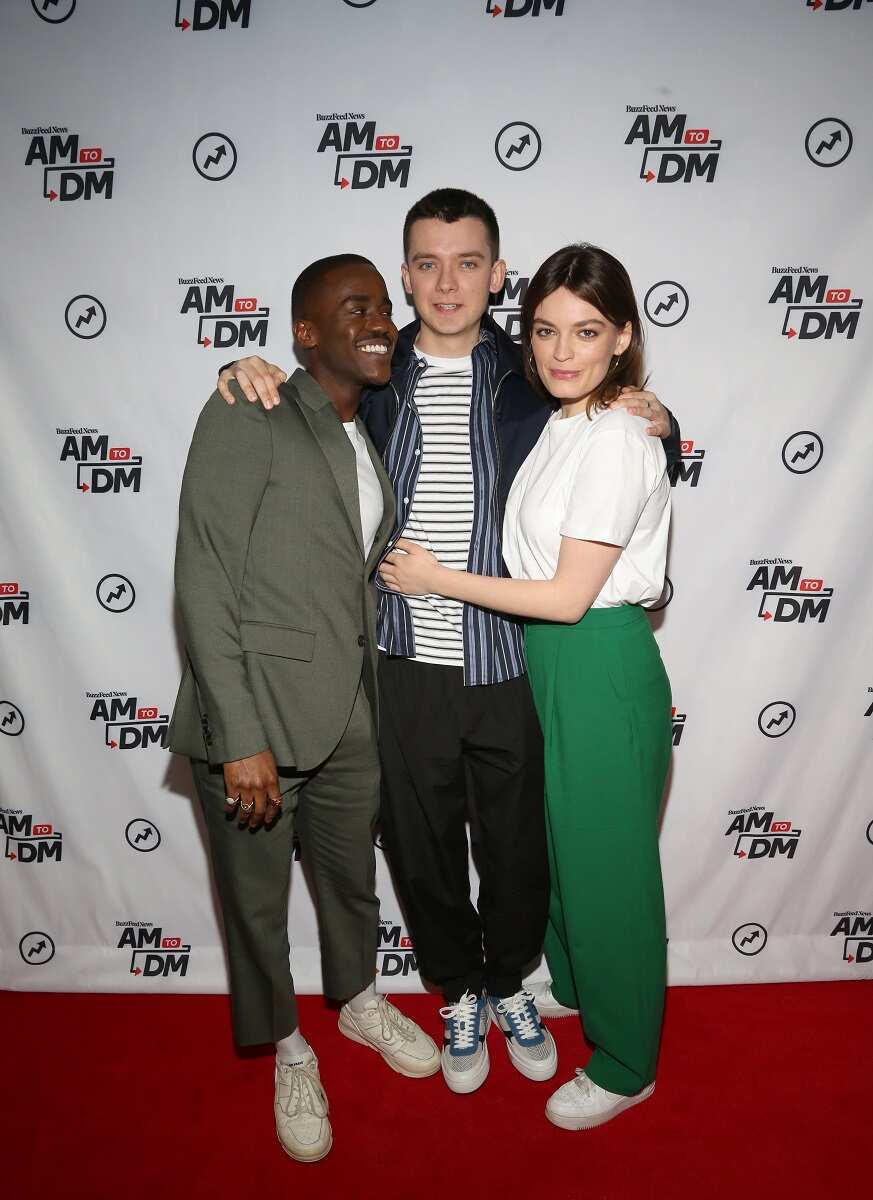 Emma Mackey height is 5' 8½" (1.74 m).
Education
The actress obtained the General Literary Baccalaureate at the Académie de Nantes in 2013. After that, she relocated to Leeds, to master English language and literature at the University of Leeds.
She graduated from the institution in 2016. Then, she went to London to pursue a career as an actress.
Emma Mackey movies
Emma was always interested in acting, but she never noticed it when she was younger.
Growing up, she did dance shows with her brothers all around the house. The actress confessed:
I still do it now. I still have my mad hour at home, and I just perform for my parents. It was very much like that at home [growing up]. At school I was very serious and very studious and had my friends I would mess around with and have fun with, but I was very, very goody two shoes at school. So it was like playing out two versions of myself.
She made her theatrical debut at the university. She appeared in productions of The Workshop Theater.
In 2014, she appeared in the play Table, where she performed alongside ten other students.
In March 2016, she made her appearance in the British horror film Badger Lane. The film won the Best Film Drama award at the National Student Television Association Awards.
In 2017, she worked as a model for the British clothing line AIDA Shoreditch. The next year, she starred in the drama Summit Fever with Freddie Thorp.
In 2019, she begun starring in Netflix's hit series Sex Education as Maeve Wiley. The role significantly enhanced the career of the young actress. With the launch of the second season on 17 January 2020, she reached new heights.
The same year, she starred in a short movie called Tic. The detective film Death on the Nile by Kenneth Branagh is another project in which the actress is involved. It is set for release on 17 September 2021. It is a cinematographic adaptation of the novel by Agatha Christie.
The actress is set to appear in Eiffel, playing the role of Adrienne Bouges, a mysterious woman related to Gustave Eiffel's past.
Emma Mackey vs Margot Robbie
Is Emma Mackey related to Margot Robbie? No, they are not related. Emma Mackey and Margot Robbie both work in the movie industry.
Comparisons between Margot Robbie and Emma Mackey began after the release of the Netflix series Sex Education. People began posting side-by-side photos of the two actresses on Instagram.
Many people agree that Emma Mackey looks like Margot Robbie. The actresses have the same expressive brows, high cheekbones, and square jaw.
Nevertheless, unlike Robbie, who is a natural blonde, Mackey needed to dye her hair for the role of Maeve Wiley. Her real hair colour is brown.
In an interview with U.K. Independent, she commented on her comparison with Margot:
I genuinely just don't see it at all. But it's fine. I wish people would stop comparing. Like, it's lovely to be compared to Margot Robbie, but mostly I'd rather people focus on the jobs that we're both doing rather than what we look like. Hollywood churns out people who look the same and we love to put people in boxes. It's just a thing that we do as a species, we categorize people, we always have.
How much is she worth?
According to capitalfm.com, the actress has a net worth of $150,000.
Does Emma Mackey have a boyfriend?
As reported by ELLE Australia, the actress is dating an aspiring actor Dan Whitlam. The two started seeing each other in 2018.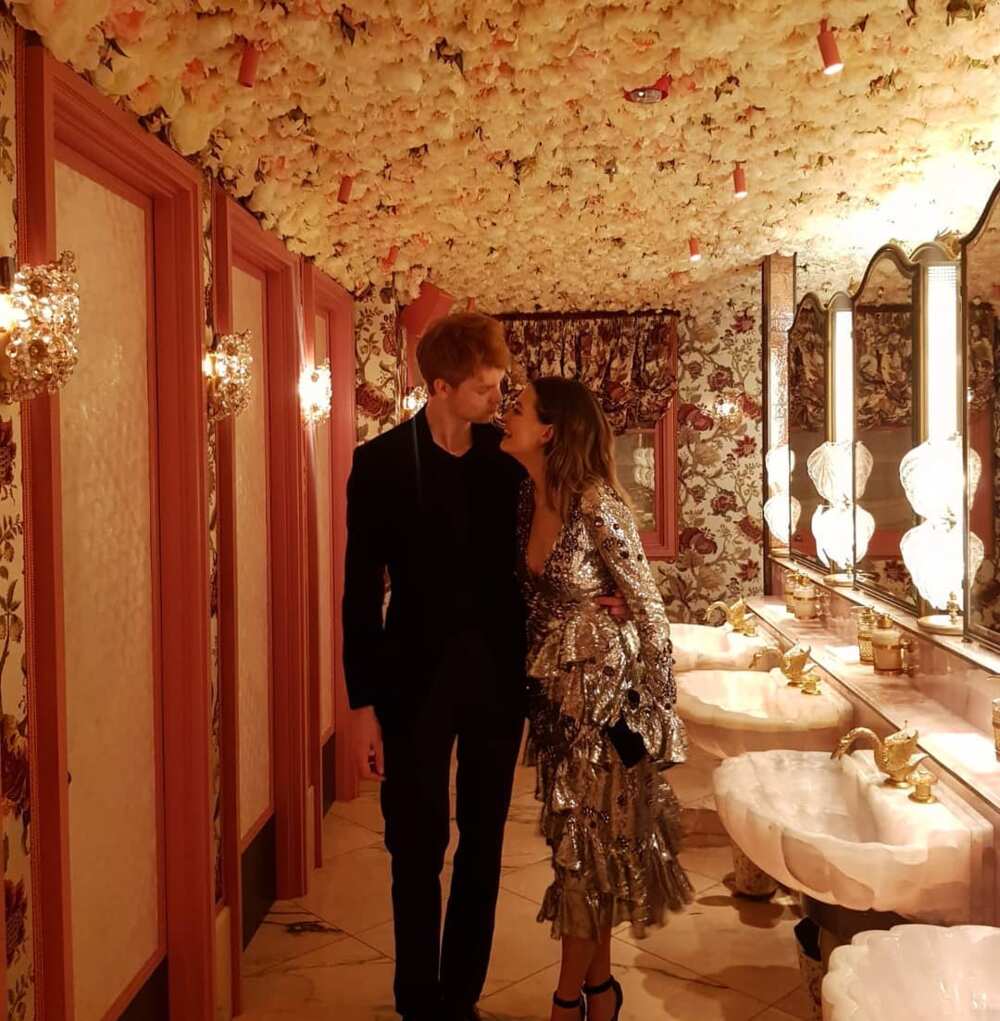 Emma Mackey is relatively new in the acting scene. Nevertheless, she is already an accomplished actress who is building a successful career.
READ ALSO: Isabel Durant biography: age, partner, movies and TV shows
Legit.ng recently reported about the life of Isabel Durant. She is a famous Australian actress and dancer, best known for playing Grace Whitney in Dance Academy and Ondina the mermaid in Mako: Island of Secrets.
How much do you know about her career? Which of her movies have you already seen?
Source: Legit.ng