NIPOST overview: Website, price list, Track and Confirm feature
The Nigerian Postal Service, abbreviated as NIPOST, is a government-owned and operated corporation. It is the postal administration responsible for providing postal services in Nigeria. Here is all you need to know about NIPOST charges, its tracking feature, and more.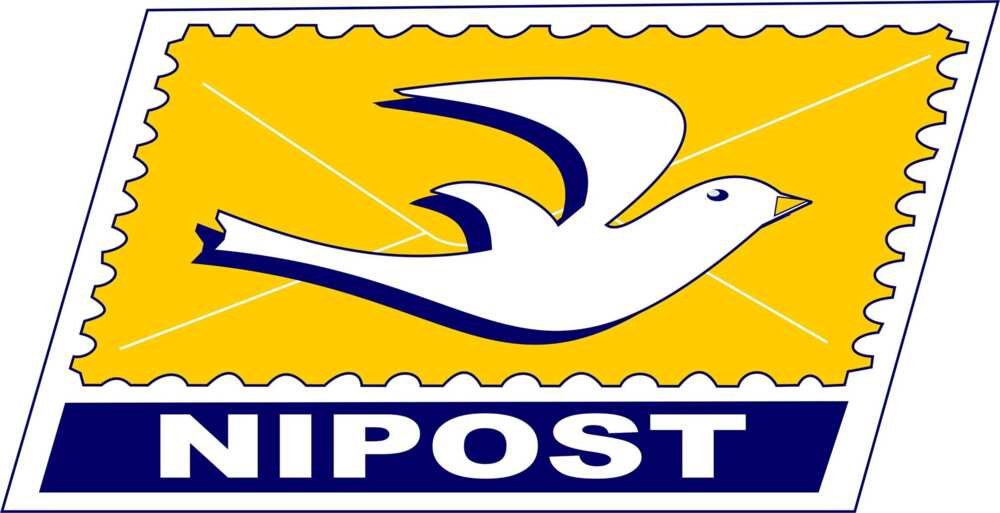 The Nigerian Postal Service currently operates seven Commercial Business Units (CBUs):
Mail;
Counters;
E-commerce and Logistics;
Nigerian Postal Institute;
Financial Services;
EMS/Parcel;
Workshop and Properties.
These units provide the following services:
Post office box or private mail bags;
Postage stamp;
International mail (inbound/outbound);
Bulk post or hybrid mail;
Direct mail or advertising mail;
International reply coupon;
Pick-up services;
Agency services and philatelic services;
Agency banking for DMBs, MFBs, NBFIs and outlets for mobile money operators;
Speedpost;
EMS documents;
EMS Merchandise;
Parcel;
Online trading of products & services;
Educational services;
Property development/investment.
The ownership structure of NIPOST
NIPOST is 100% owned by the Federal Government of Nigeria and it is supervised by the Federal Ministry of Communications.
It was established on 1st January 1985, through the promulgation of decree No. 18 of 1987. Hence, NIPOST became an Extra-Ministerial Department.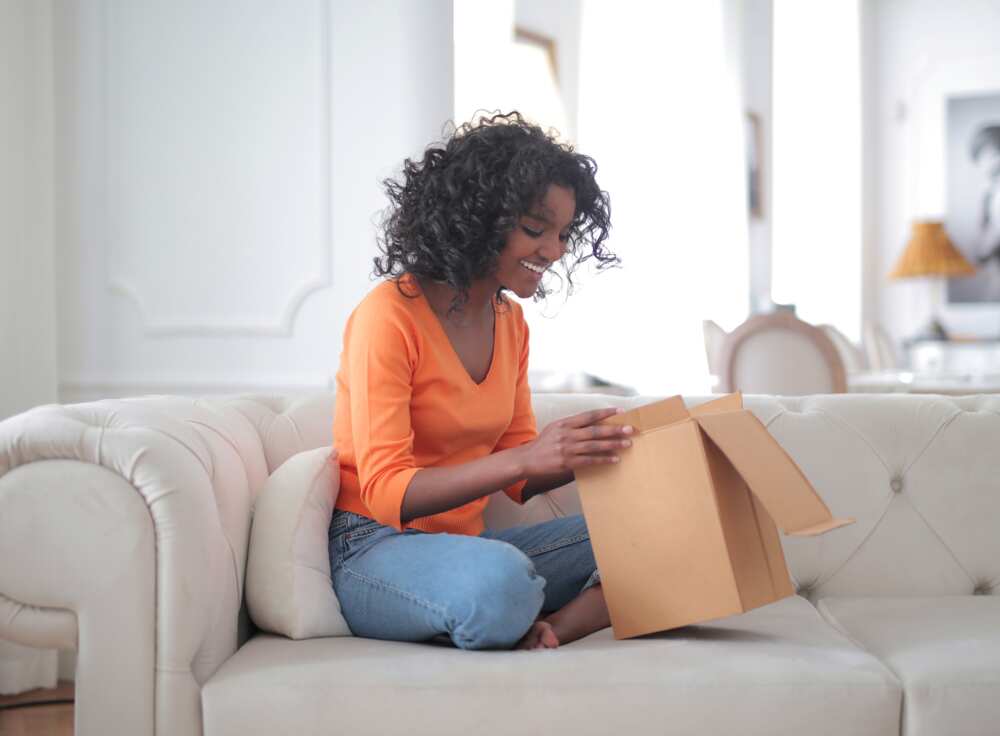 What is the function of NIPOST?
To provide affordable, reliable, and efficient postal service nationwide and worldwide.
NIPOST price list
You can use the online NIPOST calculator to determine how much you will pay to send a particular parcel or document.
Here are images of the corporation's price list, which may also help you estimate how much you will pay to send a specific item.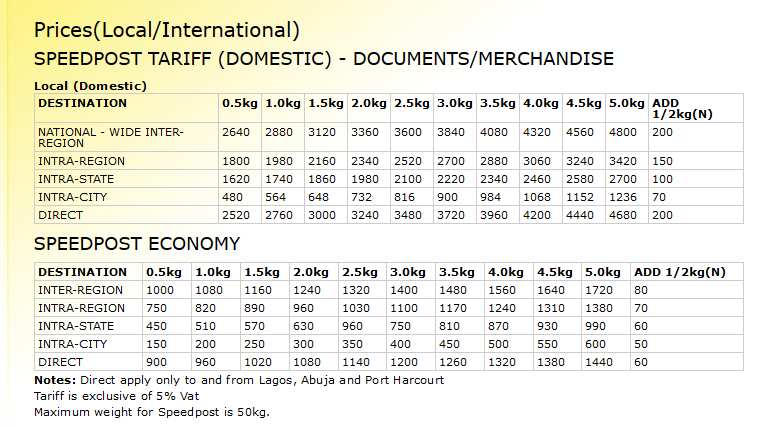 What about EMS Tariff?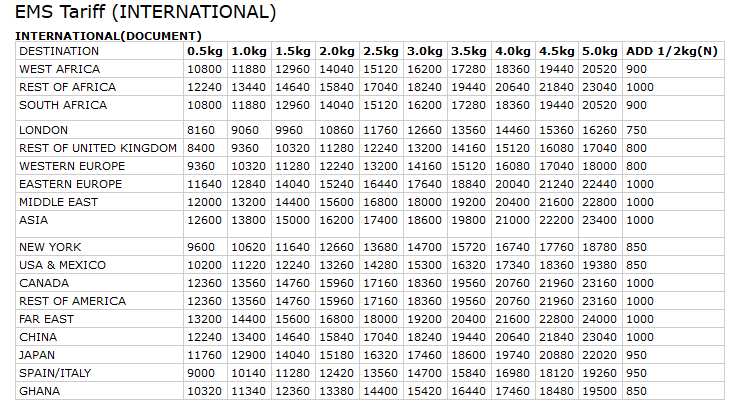 And for international items?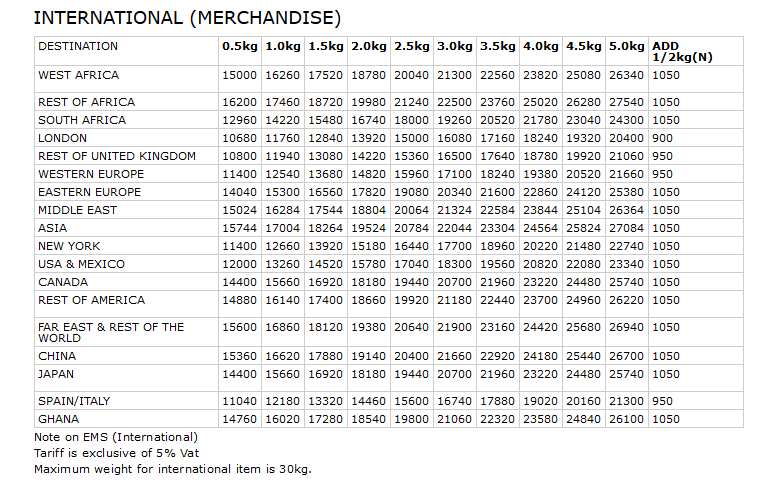 How to track an item on NIPOST
The NIPOST Track and Trace page allows customers to track NIPOST packages.
To access the NIPOST tracking parcel after shipped page, open the NIPOST website, click "Services," then, under "Online tools", select "Track & Trace."
You will be redirected to the NIPOST tracking page.
Enter the International tracking number of your package then click "Track".
If you would like to track domestic items, click on the "Track Domestic items" icon found on the page.
EMS Nigeria, the courier arm of the Nigerian Postal Service, uses the NIPOST Track and Confirm feature instead of this one.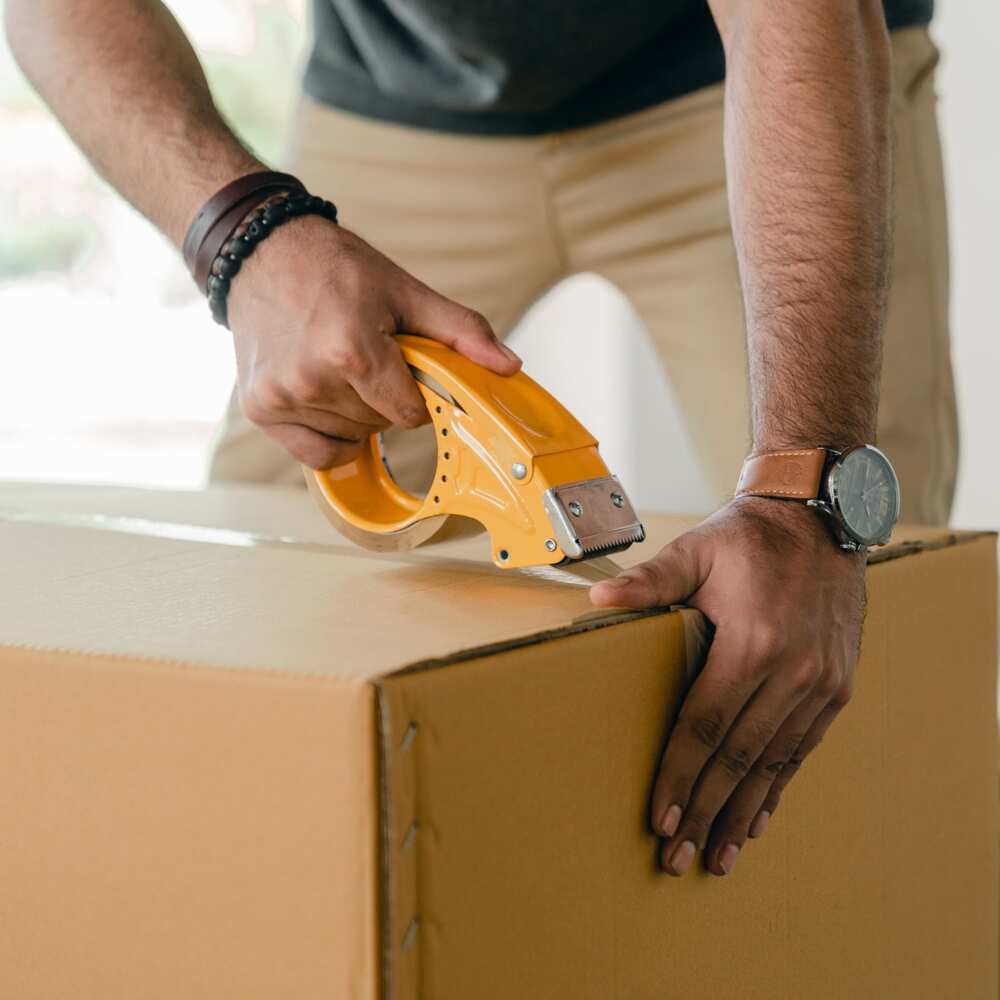 How long does it take NIPOST to deliver?
According to the NIPOST website, the delivery times are as follows:
Intra-city - 24 hours
Inter-city - 48 hours
Nationwide - 72 hours
NIPOST Nigeria contacts
Here are are some contact details that might come in handy:
NIPOST Abuja corporate office address
Nipost Corporate Headquarters
Abubakar Musa Argungu House
Plot 1279 Muhammadu Buhari Way PMB 12537,
Garki 900001 Abuja, Nigeria
NIPOST Lagos office address
Address: 23 Adeola Odeku St, Victoria Island, Lagos, Nigeria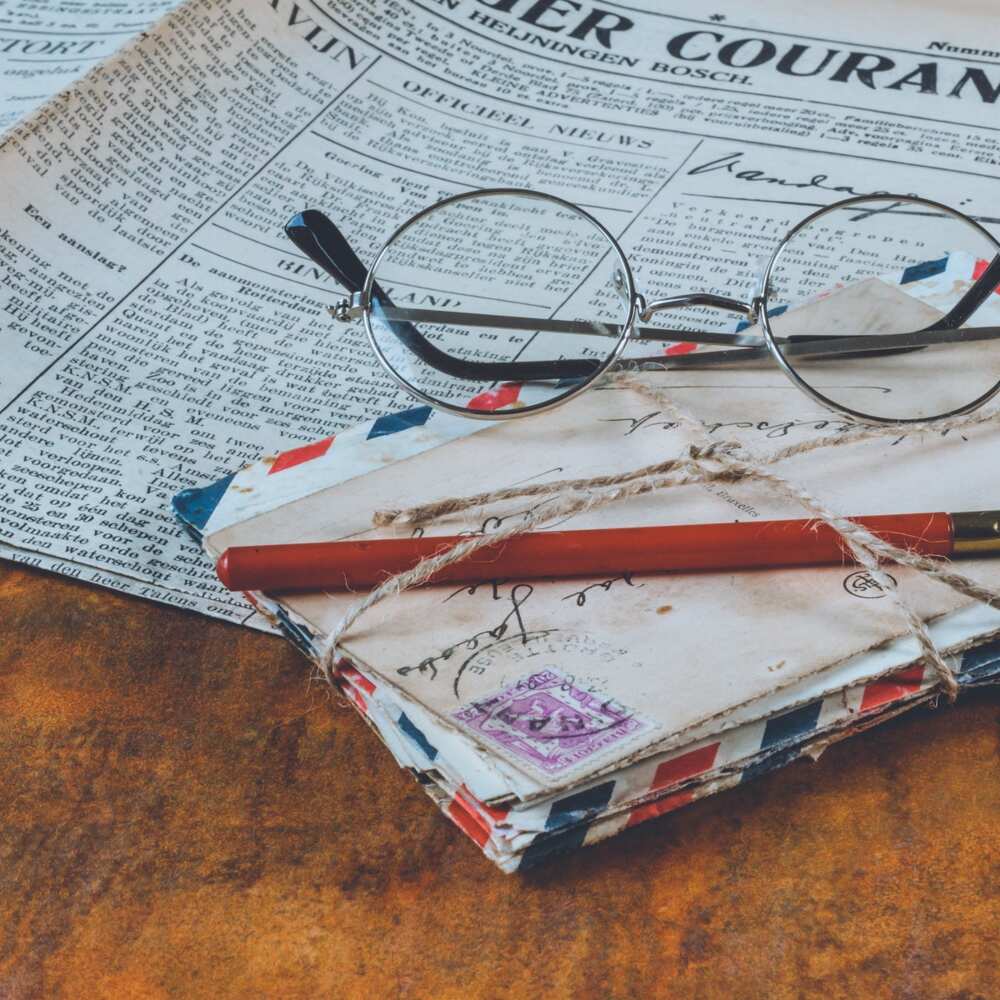 Customer care
E-Mail: customerservice@nipost.gov.ng, pmg@nipost.gov.ng, mailenquiries@nipost.gov.ng
Customer service numbers: 08079037402, 08115638660, 07055991758, 09087100378, 09092995114, 09092995115
That is all the information you need to know about NIPOST. For more interesting information, keep reading Legit.ng.
READ ALSO: NIPOST: FG rejects proposed increment of license fee for courier services
Legit.ng reported that the federal government rejected the proposed increment of license fee for courier services. Isa Pantami, the Minister of Communications and Digital Economy, called out the leadership of NIPOST for increasing the fees without his approval.
Pantami, while insisting the increase was not part of the regulation he approved, ordered the implementation to be put on hold.
Source: Legit.ng