Terseer Kiddwaya biography: BBNaija season 5 contestant profile
Terseer Kiddwaya is a young Nigerian entrepreneur and son of popular Benue State-born billionaire Terry Waya. Terseer is currently a contestant on the Big Brother Naija Lockdown show and he is, without a doubt, one of the fans' favourites.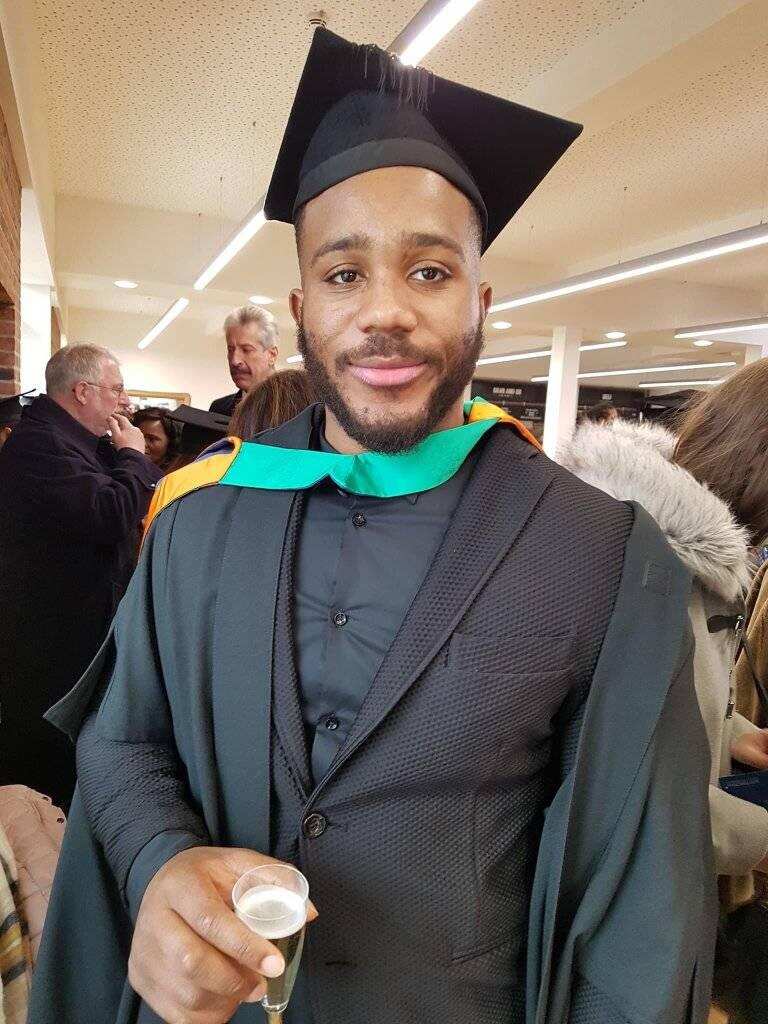 Terseer Kiddwaya is a handsome young man who is not shy at all. He is a people person and a natural leader. He describes himself as a very productive person who gets irritated whenever he feels that the people around him are lazy.
Profile summary
Name: Terseer Waya
State of origin: Benue State
Date of birth: 5th March 1993
Age: 27
Nationality: Nigerian
Ethnic group: Tiv
Parents: Terry and Susan Waya
Occupation: Entrepreneur
Terseer Kiddwaya bio
BBNaija season 5 contestant Terseer Kiddwaya was born on March 5th, 1993 in Lagos State Nigeria, but his state of origin is Benue State, Nigeria. BBNaija Kiddwaya age is 27 years.
Terseer's father is Terry Waya, a business mogul from Benue State who is based in London, UK.
In 2005, Terry Waya was arrested in London on suspicion of money laundering, and in 2008, he was ordered to pay a fine of more than 1.5 million pounds sterling within six months or to go to jail for 30 months.
Kidd's mother's name is Susan Waya. She is a philanthropist, entrepreneur, housing practitioner, business analyst, activist, and politician.
The BBNaija Lockdown contestant lived in the United Kingdom for about six years until he began shuffling between Nigeria and London.
He got his first degree from Nottingham Trent University. He also obtained a Masters Degree in Business Sciences from the same university.
Kiddwaya says he is confident, good looking, ambitious, and a daredevil who is highly motivated. According to the BBNaija contestant, "bringing back the fun into the House" is what he will not compromise in the Big Brother house.
According to Waya, the new habit or skill he acquired during the lockdown is that he can go a long time without a phone or TV. His words to live by are,
"You never know when your time is up, so you might as well go for it."
When asked about what he is looking forward to the most in the BBNaija 2020 house, he said,
I like meeting people from different corners of life, seeing how everyone can handle situation like this under pressure.
Kidd is also friends with Femi Otedola's famous daughter DJ Cuppy.
Career
Terseer Kiddwaya is self-employed; he is the CEO of Valley Agricultural And Foods Company. He is also the co-founder of AK Exports.
Biggest achievement
The BBNaija Lockdown housemate stated that getting into health and fitness has been his biggest achievement. He said,
"I used to be quite chubby, so I transformed my body and I have been consistent ever since."
BBNaija Kiddwaya's relationships
Kiddwaya has reportedly been in several relationships. His longest relationship lasted for four years. The BBNaija housemate loves confident, energetic, well mannered, and humble women.
During the first weeks of the BBNaija show, Kiddwaya appeared to be having a romantic affair with another housemate, Erica Nlewedim, and the pair was not subtle with their romantic displays.
However, on August 5, citing her lack of interest in boy drama, Erica decided that it was best to put an end to their romance and be just friends, but they got back to their romantic displays the next day.
In a conversation with Nengi, Kidd revealed that he is not trying to be in a serious relationship.
During the live eviction show on the 9th of August, Erica confirmed to the show's host Ebuka that Waya is her special friend.
The two contestants already have their fans swooning in cupid heaven with different hashtags such as #Thewayas and #Kiddrica on social media.
Here are some of the social media reactions from fans of Erica and Kidd.
Other interesting facts about Terseer Kiddwaya
He used to be quite chubby, but he transformed his body and has been consistent ever since.
His father had a COVID-19 scare, but thankfully, his results came back negative.
He paid $8000 (N3 million) for a private jet to travel to Lagos from Abuja for the official screening of the Big Brother Naija season 5 show.
Lazy people irritate him.
He has been involved in a street fight.
He likes meeting people.
Kiddwaya intends to run an organization to empower youths and enhance their talents.
He knows how the world works.
He prefers IOS phones over Android phones.
Terseer Kiddwaya is a young Nigerian businessman. He is currently competing for the grand prize of N85m in the BBNaija Lockdown show and he is already one of the fans' favourite.
READ ALSO: BBNaija2020: Hot photos of billionaire's son Kiddwaya leave fans in awe
According to Legit.ng, Terseer Waya, the self-employed 27-year-old from Benue State, seems to be attracting a lot of lady fans.
A quick look through his Instagram page shows that he is not only good-looking but he also puts in the work to keep his body fit.
Source: Legit