Amy Carlson bio: Age, family, net worth, life after Blue Bloods
Amy Carlson is a celebrated American actress popularly known for her role as Linda Reagan in the CBS drama series Blue Bloods. She has also been featured in Third Watch, an NBC series, as Alex. The celebrity is an icon who has managed to star in movies such as Anamorph, Green Lantern, and Landline.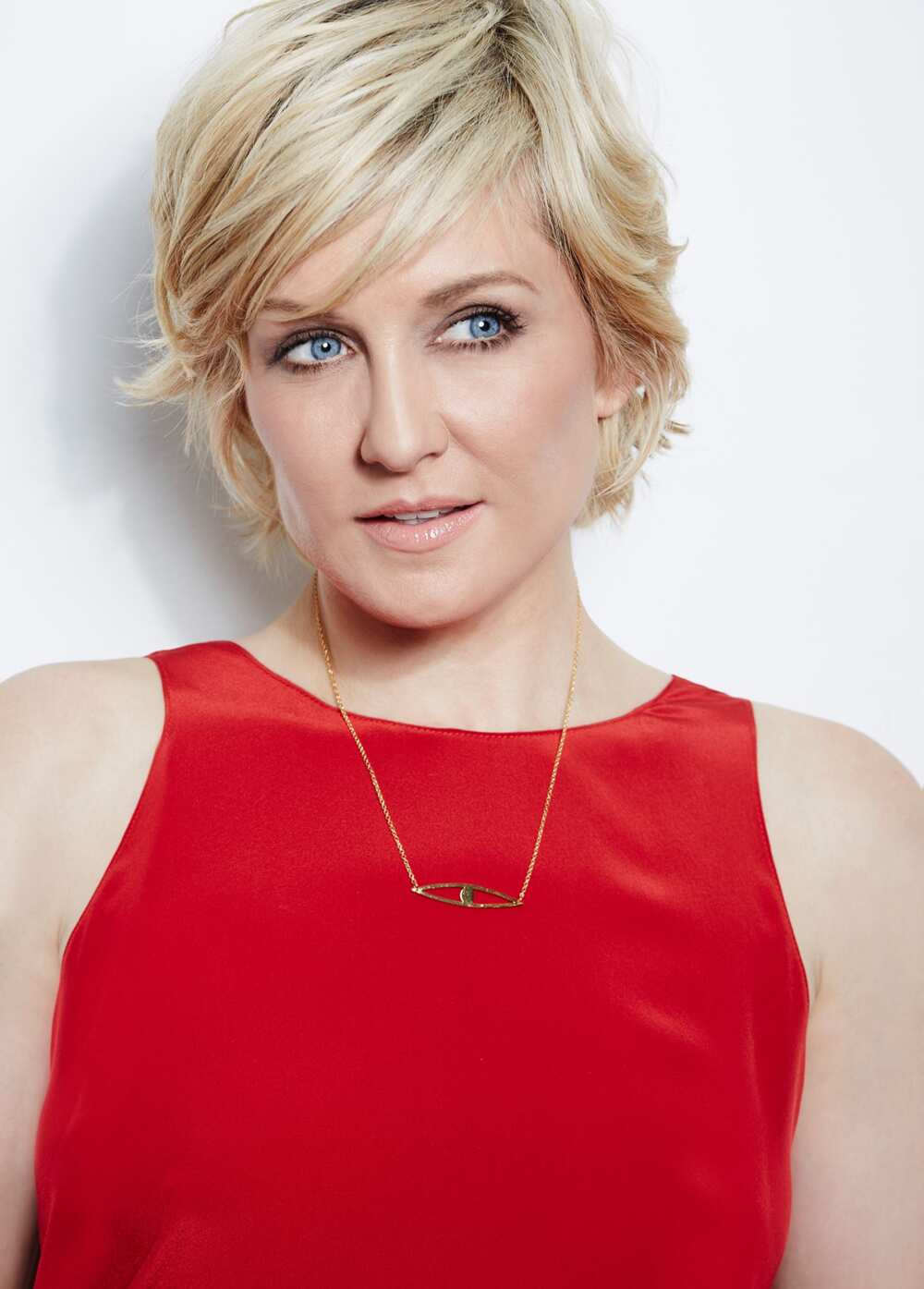 From 2010-2017, she portrayed the character of Linda Reagan in Blue Bloods. Over the years, she has managed to gain popularity and develop her acting skills.
Amy has also made guest appearances in Law & Order: Special Victims Unit, NCIS, Criminal Minds, and CSI: Criminal Scene Investigation.
Profile summary
Birth name: Amy Lynn Carlson
Date of birth: July 7, 1968
Place of birth: Glen Ellyn, Illinois, United States of America
Amy Carlson age: 52 years
Sun sign: Cancer
Occupation: Actress
Marital status: Married
Nationality: American
Amy Carlson family background
Amy Carlson hot was born on 7th July 1968, in Illinois, USA, to her father, Bob, and mother, Barb Carlson (both teachers at the American Community School). She grew up alongside her three siblings, who are Betsy, Lori, and Joseph.
Education
She attended Knox College in Galesburg, Illinois, and graduated cum laude. In school, she was very active in theatre, which contributed to molding her acting career.
She appeared in plays such as A Lie of the Mind and Noises Off, among others.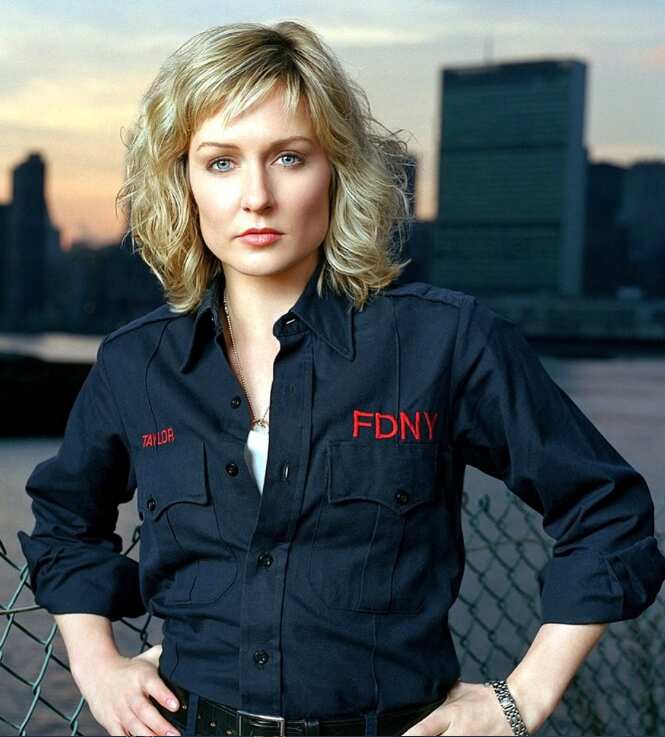 Career
Carlson started acting while in school, and in 1978, she appeared in the play Fifth of July. From 1993 to 1998, she played Josie Watts in Another World.
Throughout her life, Amy has been featured in television series such as Third Watch (2000-2003), Law & Order: Trial by Jury (2005-2006), and many others.
In 2010, she began starring in the famous Blue Bloods television drama series and was consistently featured as Linda Reagan in its seven seasons.
Did Amy Carlson leave Blue Bloods? Yes, after appearing in all season 7 episodes of this drama series, she opted to quit the show before the beginning of season eight.
She confirmed her exit from the show in an Instagram post, which she captioned:
"My heart is full of gratitude to each of you for your generous support of me and my character for the last seven years of Blue Bloods – Linda Reagan, I have been touched by your compassion and enthusiasm. I loved playing Linda: wife to Danny, mother to Jack and Sean, nurse and working mom. I'm proud of my contribution to building this series.
What happened to Amy Carlson on Blue Bloods? Her character died in a helicopter crash.
Why did Amy Carlson leave Blue Bloods?
What happened to Amy Carlson? The actress decided not to renew her contract for season eight.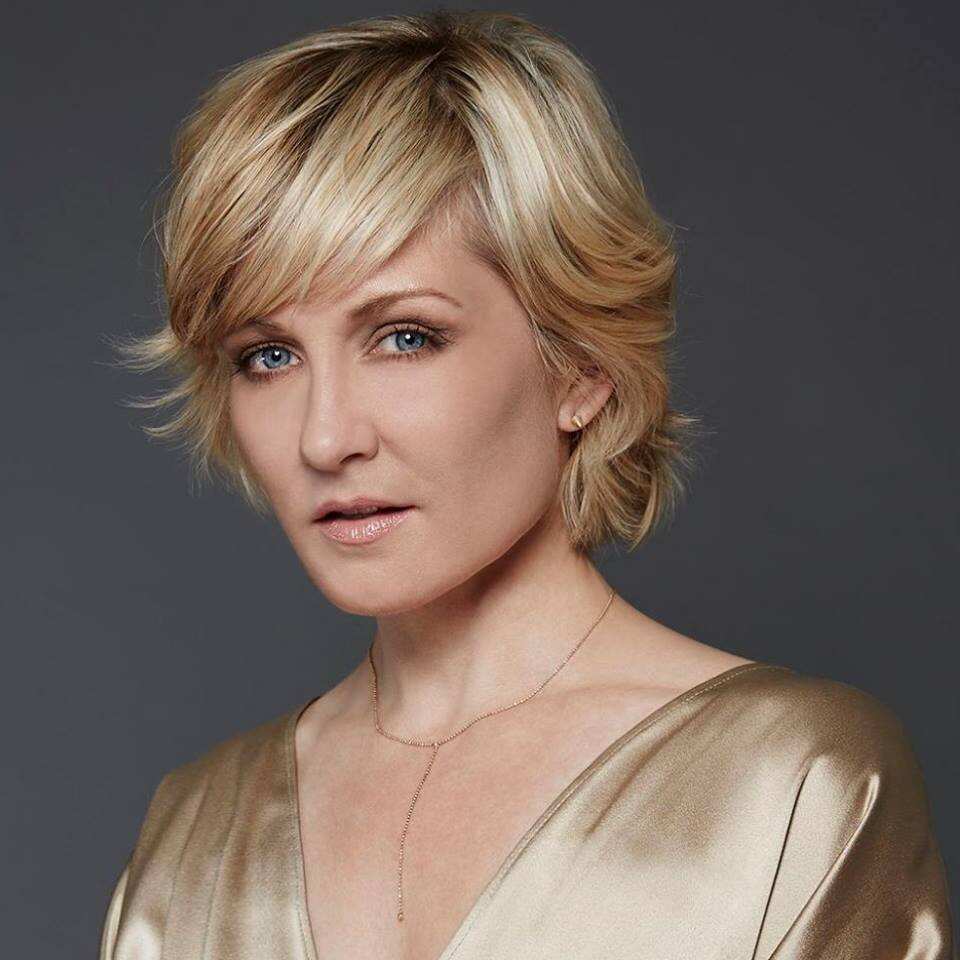 Amy Carlson movies and TV shows
Here is a list of movies that Amy Carlson Blue Bloods star has appeared in:
Know Fear as Wendy
Sunny Daze (2019) as Samantha
The Incoherents (2019) as Jerry
A Bread Factory, Part One (2018) as Grace
Landline (2017) as Carla
A Midsummer's Hawaiian Dream (2016) as Helen
Natural Selection (2016) as Laura
Sight Unseen (2015) as Rachel Sampson
Hits (2014) as Christina Casserta
Green Lantern (2011) as Jessica Jordan
Too Big to Fail (2011) as Erin Callan
The Kidnapping (2007) as Rachel McKenzie
Anamorph (2007) as Alexandra Fredericks
Drift (2006) as Lauren
The Blue Elephant (2006) voiced Nuan / Cha / Cow
Everything Put Together (2000) as Jane
Thanks of a Grateful Nation (1998) as Tammy Boyer
Legacy of Lies (1992) as Marianna Nania
The Babe (1992) as the Girl on Stairs
Here is a list of the shows that she has featured in:
The Society (2019) as Amanda Pressman
The Village (2019) as Julie Tucker
Blue Bloods (2010-2017) as Linda Reagan
NCIS (2007) as Karen Sutherland
Law & Order: Trial by Jury (2005-2006) as Kelly Gaffney
Law & Order (2004) as Collette Connolly
Peacemakers (2003) as Katie Owen
Law & Order: Special Victims Unit (2000) as Patricia Andrews
CSI: Crime Scene Investigation (2000) as Kate Armstrong
Falcone (2000) as Maggie Pistone Egan
NYPD Blue (2000) as Lisa Marantz
St. Michael's Crossing (1999) as Kelly McGloin
Get Real (1999) as Dr. Sedgwick
Martial Law (1999) as Cassie McGill
Another World (1993-1998) as Josie Watts.
Amy Carlson net worth
According to taddlr.com, her estimated net worth is 2 million dollars.
Love life
The talented actress has been married to Syd Butler for 16 years. Syd is a bass player and guitarist for Les Savy Fav, an Indie rock band, and The 8G Band, the in-house band for Late Night with Seth Meyers. He is also the founder and owner of Frenchkiss Records.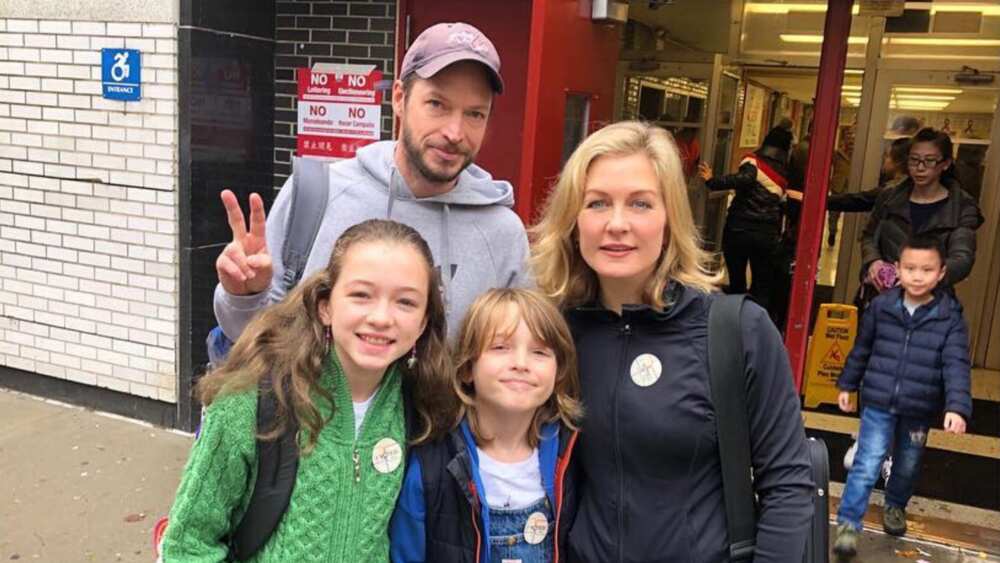 The couple tied the knot on May 22, 2004. On October 4, 2006, Amy gave birth to their first child, a daughter named Lyla. Their son, Nigel, was born on August 27, 2009. The Amy Carlson family lives in Chinatown, United States of America.
What is Amy Carlson doing since Blue Bloods?
Since her exit from Blue Bloods, Amy has starred in a number of productions, such as A Bread Factory, Part One; The Incoherents; The Village; Sunny Daze; The Society and Know Fear.
What is Amy Carlson doing now?
Due to the COVID-19 pandemic, she is at home spending time with her family and keeping safe.
She has also joined other celebrities to raise money for the Save the Children and No Kid Hungry organizations.
Amy Carlson is a well-reputed actress who has been in the industry for a long time. Her fans cannot wait to see her feature in more movies and television series in the future.
Source: Legit.ng