Top 15 best talk show hosts of all time you should know about
Talk shows cover wide-ranging topics, including lifestyle, sports, politics, marriage, and many more. Numerous aspects determine the success or failure of a talk show, with the host being one of the most significant factors. The world's best talk show hosts are able to keep their audiences glued to their screens, and their popularity is unarguable.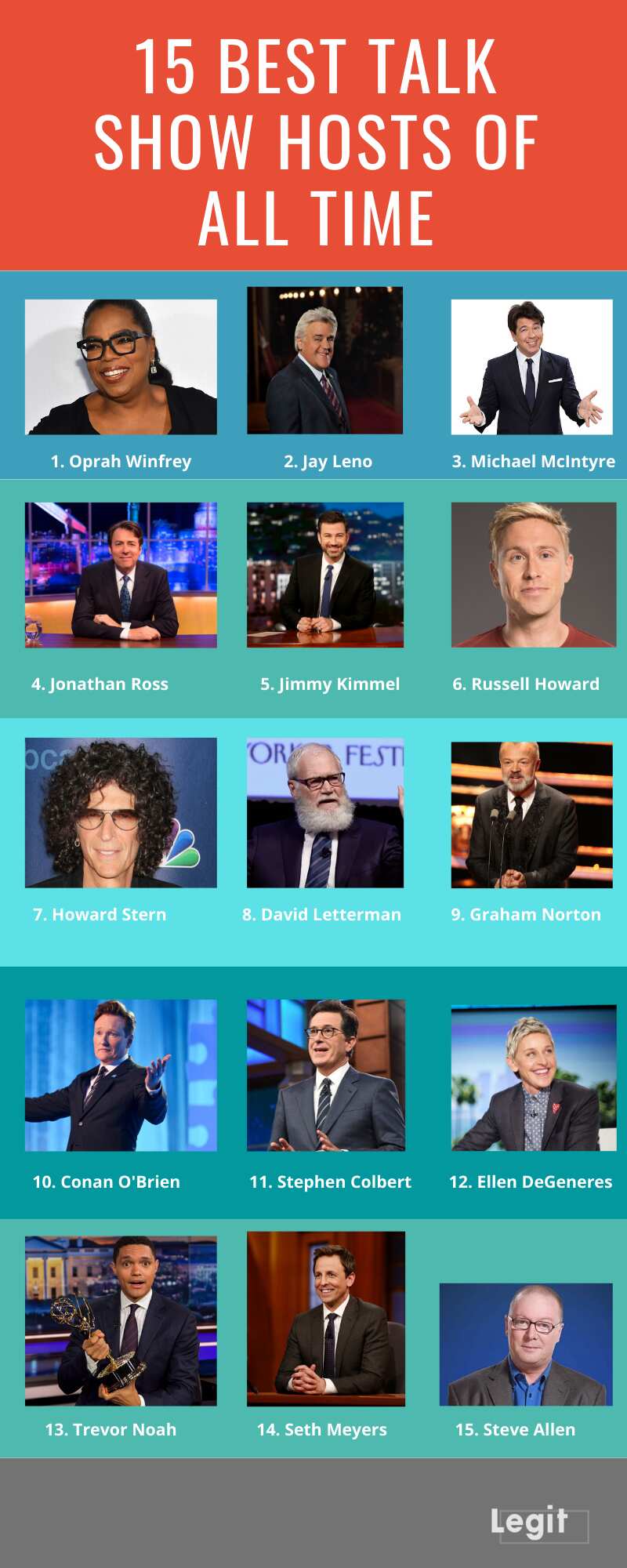 For the best talk show hosts, the ability to work with significant names and keep smaller celebrity guests just as entertaining is an underrated skill.
Throughout the existence of the entertainment industry, there have been hosts who have gained massive followings throughout the world due to a combination of their skills, content, and guests.
Who are the best famous talk show hosts?
Here are the names of talk show hosts who have captivated audiences from all over the world.
15. Steve Allen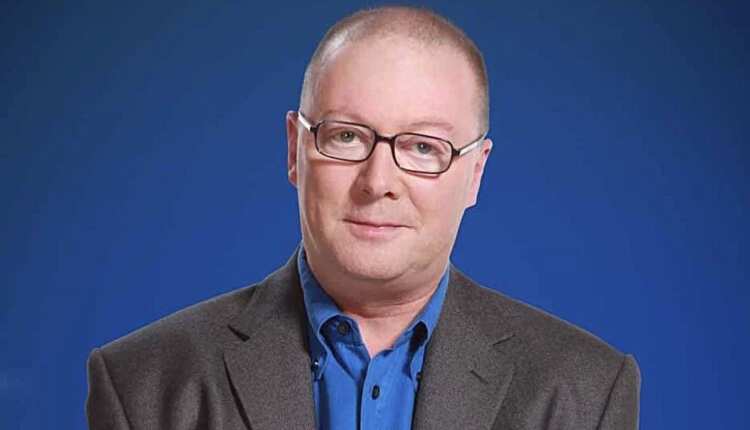 Stephen Valentine Patrick William Allen, (1921-2000) was a pioneer American television show host. He was perhaps best known for creating and hosting what became The Tonight Show, which set the standard for TV talk shows.
Allen was credited with introducing many of the trademarks of the talk show genre: the opening monologue, comic exchanges with the bandleader, comedy sketches, a simple set of a desk and sofa, and casual banter with celebrity guests.
Allen hosted The Tonight Show for five nights per week and added a sixth night to his work schedule when, in June 1956, he began hosting a new The Steve Allen Show on Sundays.
14. Seth Meyers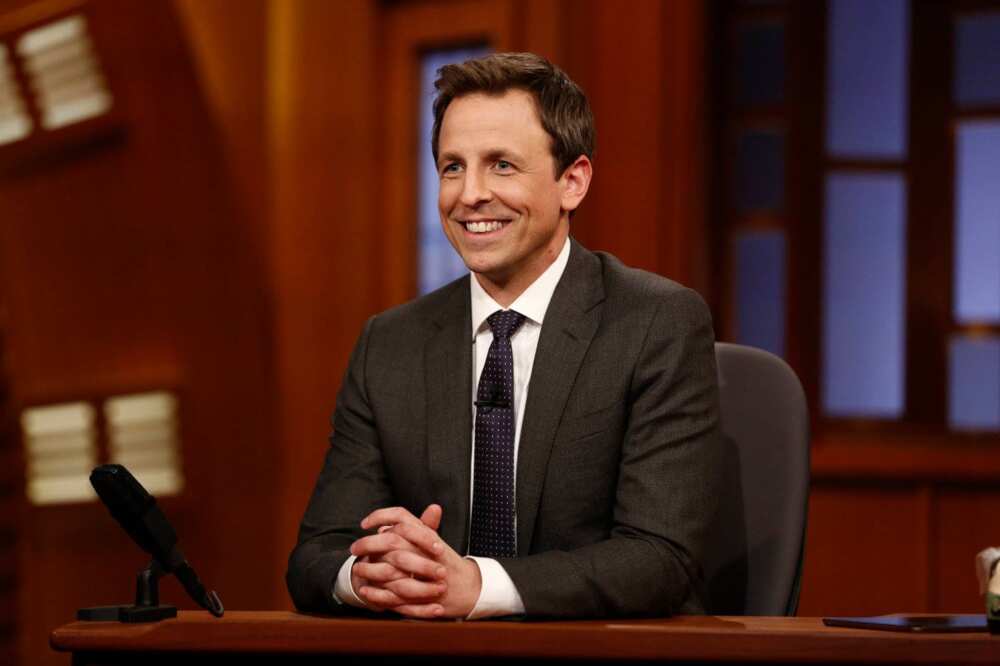 Seth Meyers is an American actor, comedian, writer, political commentator, and television host. He is best known for his NBC late-night talk program titled Late Night with Seth Meyers. He has previously worked as a writer and actor for Saturday Night Live.
Seth was born in Illinois and was raised in several places across the country. While in college, he discovered his love for comedy and traveled with an improv comedy troupe named 'Boom Chicago.'
After going through several small hosting stints on TV, he was chosen to host the Late Night with Seth Meyers.
13. Trevor Noah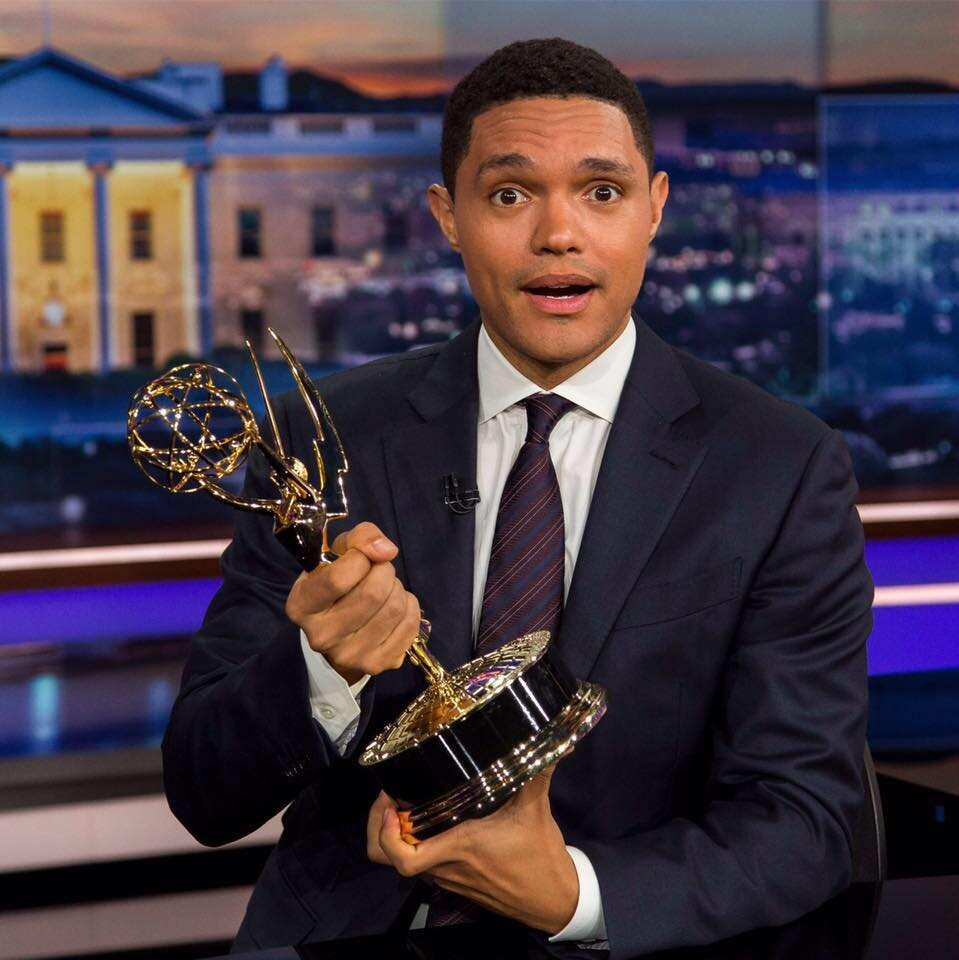 Trevor Noah is a popular black talk show host and comedian. He is best known for being the host of The Daily Show on Comedy Central since September 2015. Noah began his career as an actor, presenter, and comedian in South Africa.
From 2010 to 2011, Noah was the creator and host of Tonight with Trevor Noah on M-Net and DStv. His stand-up comedy career attained international success, leading to appearances on American and British televisions.
The next year, he was announced as the successor of long-time host Jon Stewart and has served as the program's host since September 28, 2015.
12. Ellen DeGeneres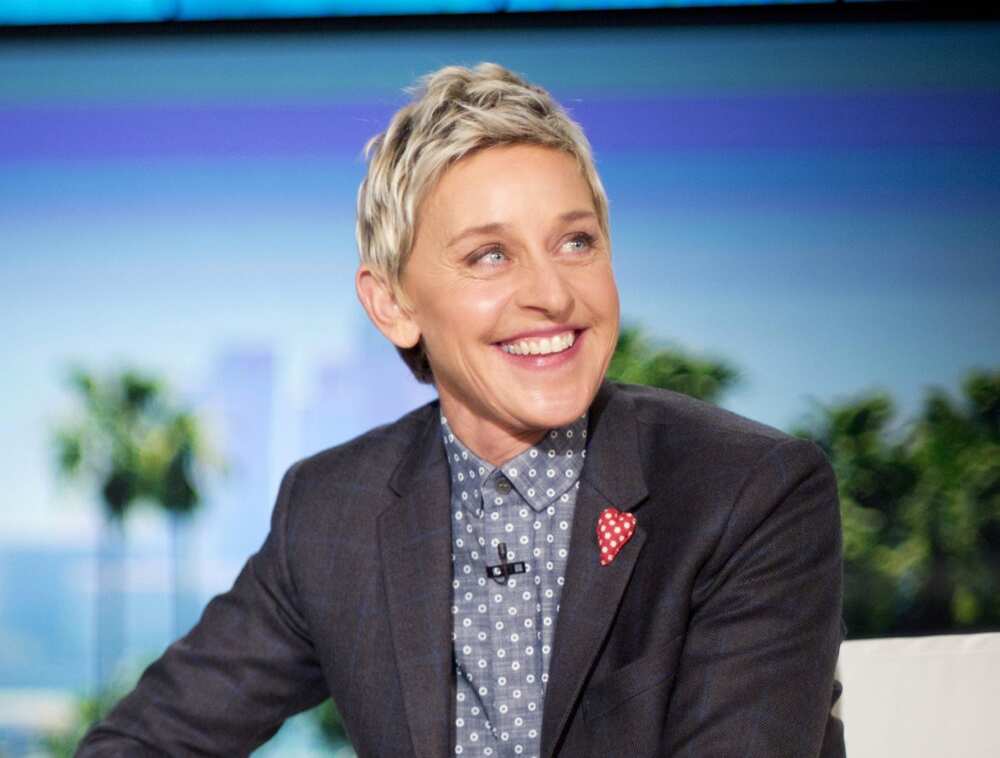 There is barely any daytime talk show hosts female conversation that does not include Ellen DeGeneres. She was born January 26, 1958, in Metairie, Louisiana, to an insurance salesman and a working mother who divorced when DeGeneres was a teenager.
When she was growing up, DeGeneres dreamed of becoming a veterinarian, but she gave up the idea because she was 'not book smart'. Instead, she waited tables, sold vacuum cleaners, painted houses, and worked as a legal secretary.
Years after joining the television industry, she became one of the best female talk show hosts of all time. Her program, The Ellen DeGeneres Show, has been airing since 2003.
11. Stephen Colbert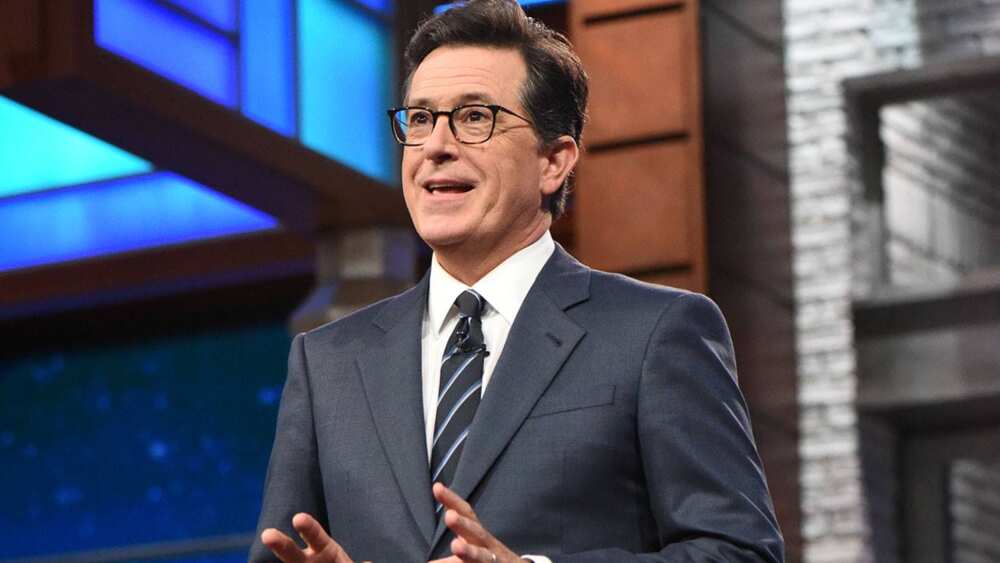 Stephen Colbert was born on May 13, 1964, in Washington, D.C., and grew up in Charleston, South Carolina, as the youngest of 11 children. He was a correspondent on The Daily Show before hosting his spin-off known as The Colbert Report.
In 2015, Colbert replaced David Letterman as host of The Late Show. He is undoubtedly one of the best talk show hosts male presenters.
10. Conan O'Brien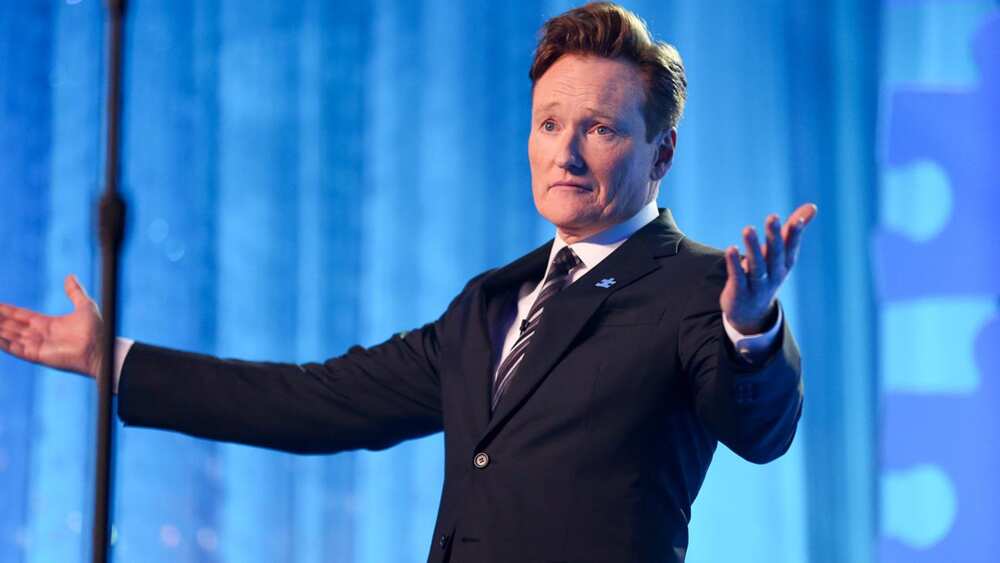 Conan Christopher O'Brien was born on April 18, 1963, in Brookline, Massachusetts. He started as a TV writer before moving in front of the camera to become a television host.
After writing for Saturday Night Live and The Simpsons, O'Brien landed a prime spot hosting The Tonight Show as well as Conan.
9. Graham Norton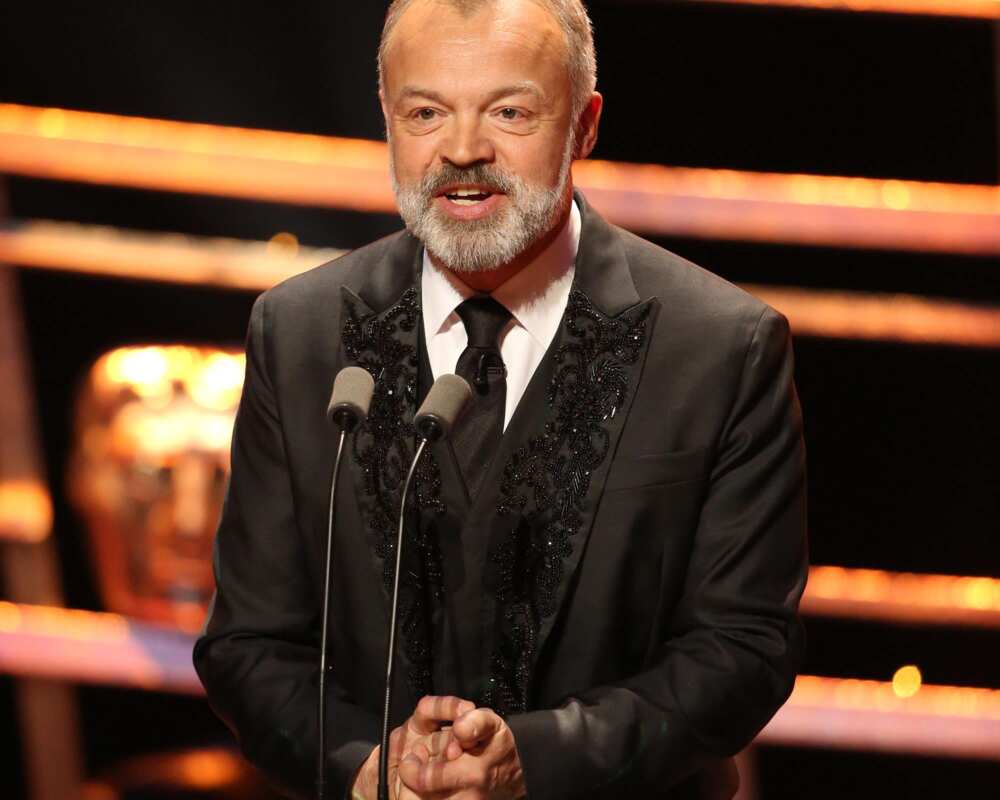 Graham William Walker, popularly known as Graham Norton, is an Irish television presenter, comedian, and writer. He is known for his popular British comedy chat program The Graham Norton Show, for which he won the National Television Award in 2017.
Norton is an eight-time British Academy Television Award (BAFTA TV Award) winner, five of which he received for his self-titled TV program.
8. David Letterman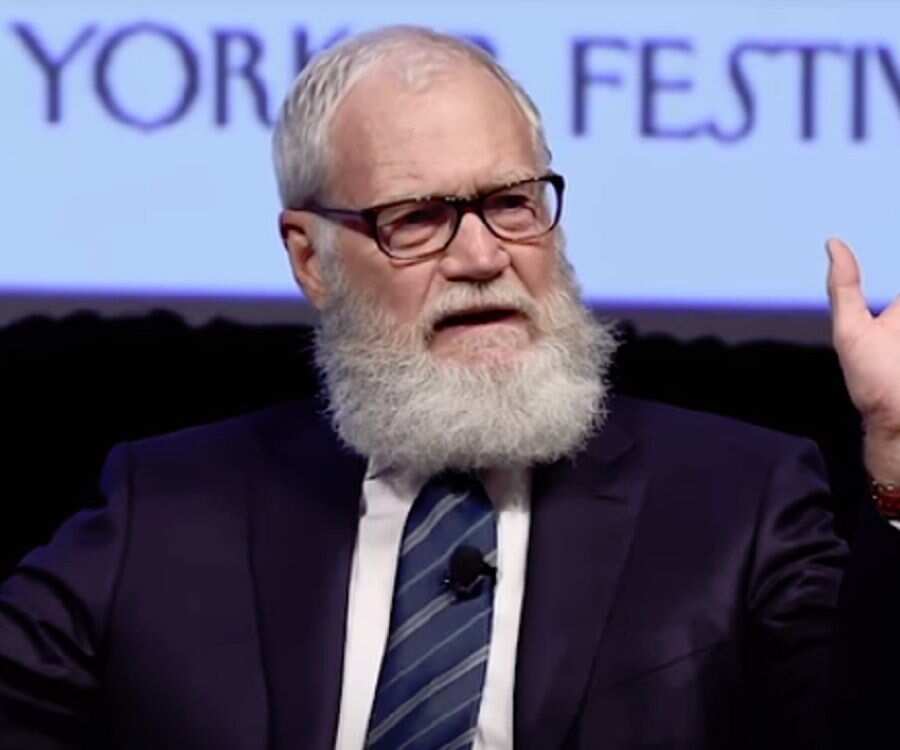 Born on April 12, 1947, in Indianapolis, Indiana, David Letterman's big break came when he began appearing on The Tonight Show with Johnny Carson. He was eventually offered his program, Late Night with David Letterman, on which he featured such popular segments as Stupid Pet Tricks.
When NBC gave Carson's spot to Jay Leno in 1992, Letterman moved to CBS to host Late Show for the next 20-plus years. David was undoubtedly was of the most exceptional 90s talk show hosts.
7. Howard Stern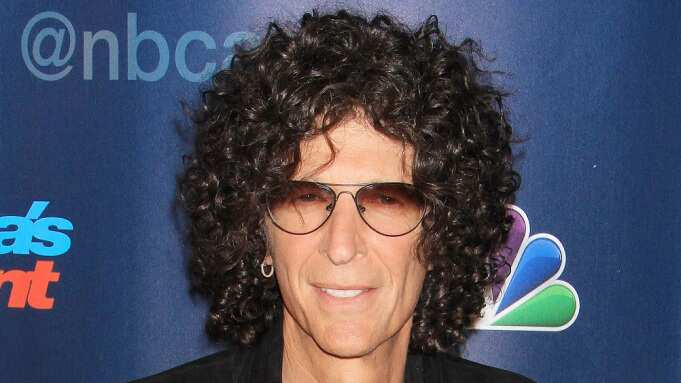 Howard Stern is an American television host known for his controversial broadcasts. Stern was introduced to radio by his father, a sound engineer.
The younger Stern, a shy child, found an outlet in the medium and began producing his program on a tape recorder. As a student at Boston University, he worked at the school's radio station.
6. Russell Howard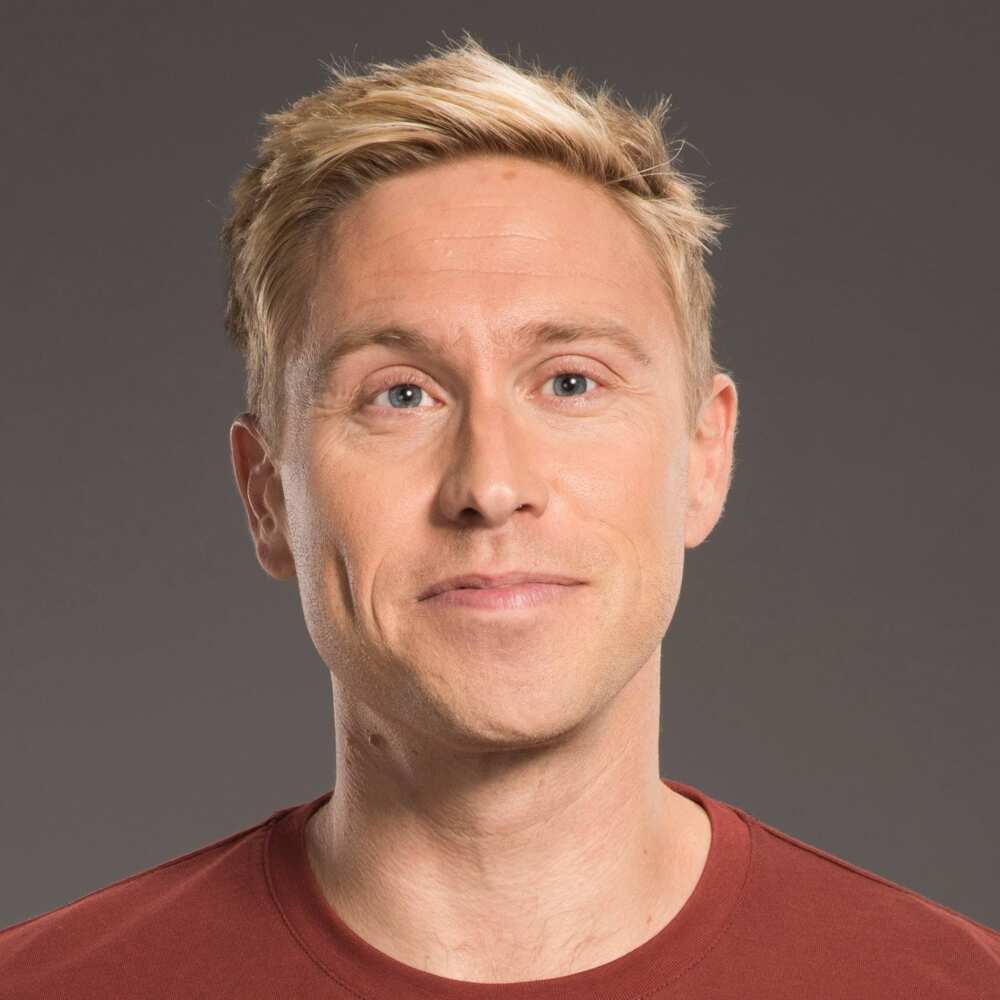 Russell Joseph Howard is a well-known English comedian, as well as a TV and radio presenter. He became especially famous for his comedy series titled Russell Howard's Good News. The program became extremely popular, and it was eventually voted the Best program ever on the BBC 3 network.
Born in Bristol, England, Howard was inspired by famous comedians such as Lee Evans, Richard Pryor, and Frank Skinner.
5. Jimmy Kimmel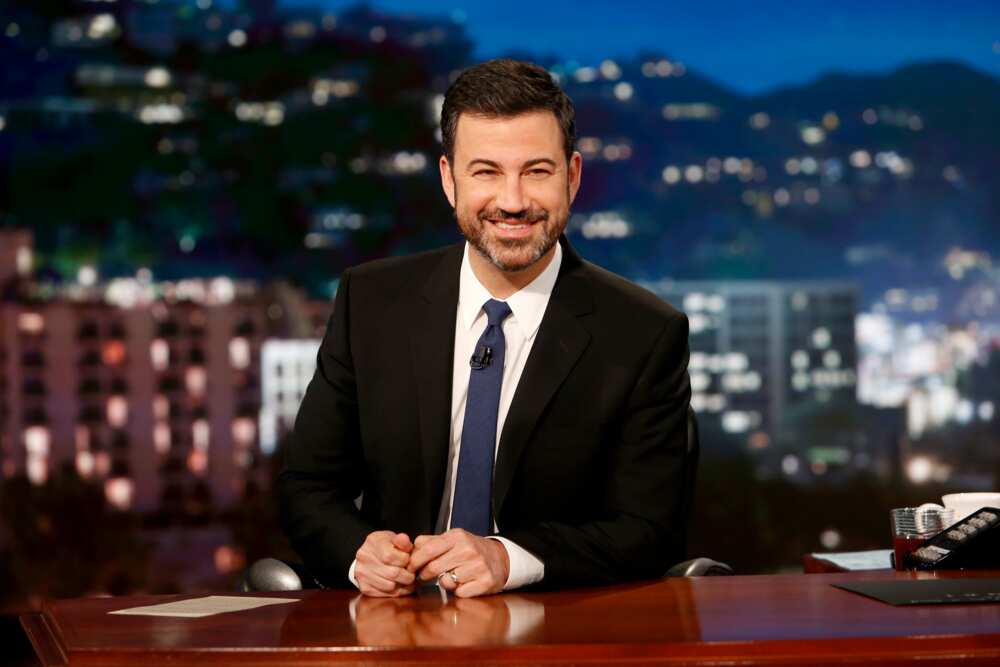 Jimmy Kimmel is one of the best late night talk show hosts best known for hosting Jimmy Kimmel Live! from 2003 to date. Inspired by his idol David Letterman, Kimmel began hosting an interview program on a local college radio station while he was still in high school.
Jimmy Kimmel Live! debuted in 2003 after Kimmel was selected over several other popular potential hosts to fill the ABC television network's 12:05 AM time slot.
In 2013, ABC moved Jimmy Kimmel Live! to an earlier time slot, where it competed directly with The Tonight Show and The Late Show with David Letterman.
4. Jonathan Ross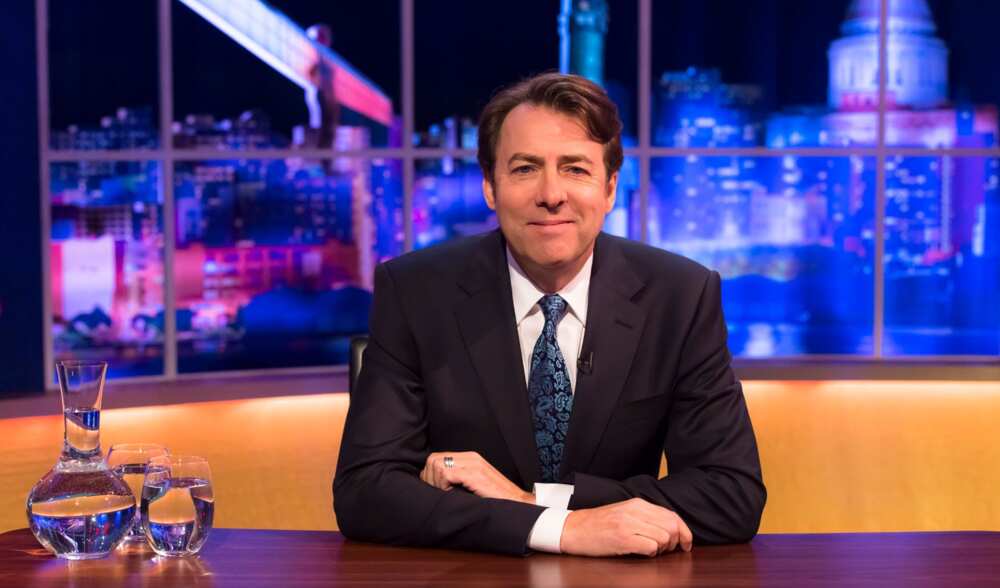 Jonathan Stephen Ross is a British talk show host best known for presenting his program known as Friday Night with Jonathan Ross on BBC One during the 2000s.
A multi-faceted personality, he has worked as a comedian, film critic, broadcaster and radio DJ at different junctures in his media career.
3. Michael McIntyre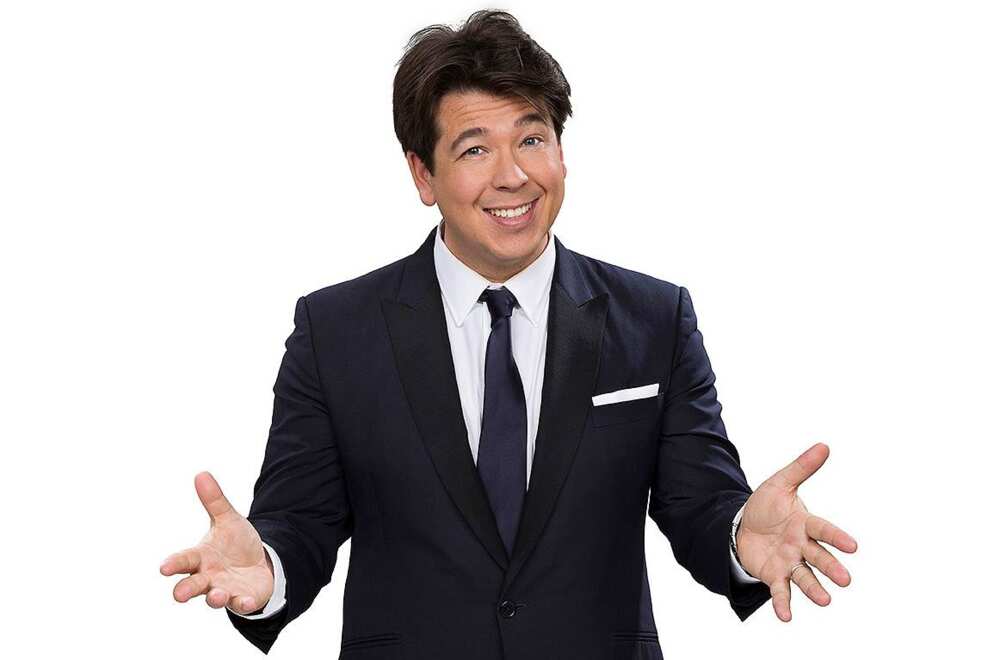 Michael McIntyre is an English comedian, writer, and television presenter. In 2012, he was the highest-grossing stand-up comedian in the world.
In addition to stand-up, McIntyre has hosted his own BBC One comedy program known as Michael McIntyre's Comedy Roadshow.
The talented comedian has featured in three episodes of Live at the Apollo and, in 2011, was a judge on Britain's Got Talent.
He currently presents his own Saturday night series titled Michael McIntyre's Big Show on BBC One.
2. Jay Leno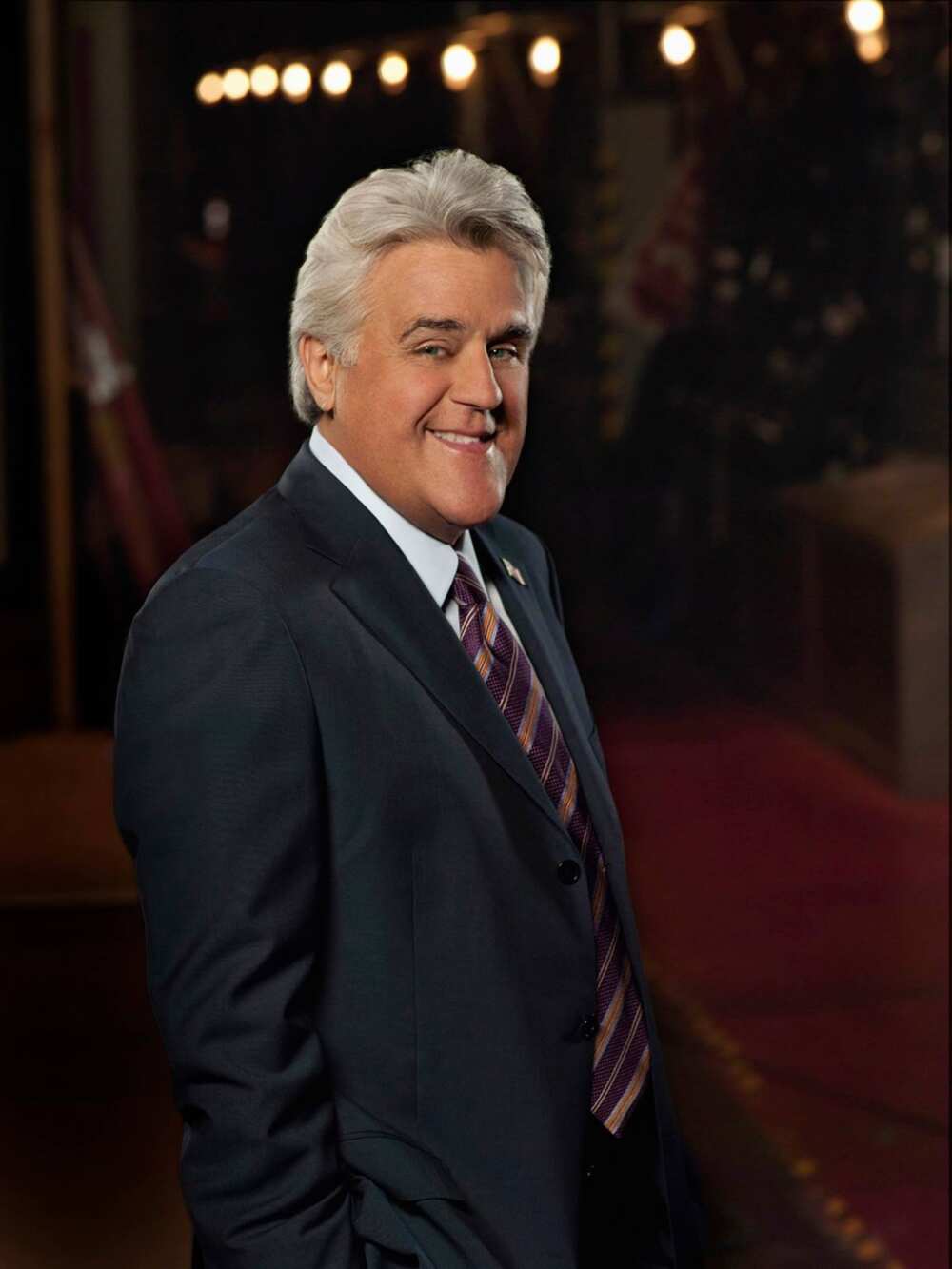 Leno became a guest host of The Tonight Show in 1987 and took over as permanent host after Johnny Carson retired in 1992. He then stepped down to launch a prime-time program in 2009 but soon returned to The Tonight Show for another four years.
The comedian has hosted Jay Leno's Garage since 2015.
1. Oprah Winfrey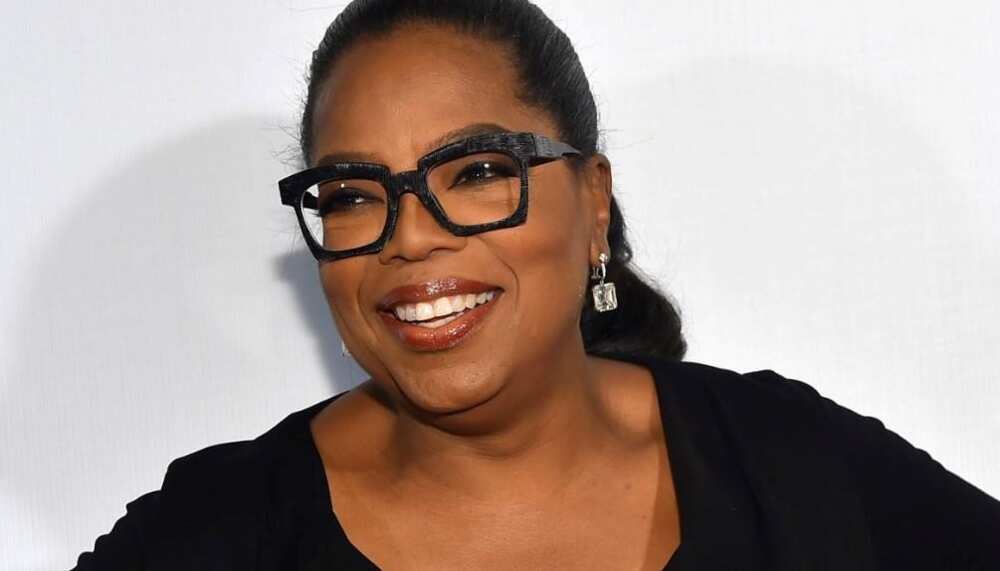 Who is the most famous TV talk show host? While the answer may vary from one person to the next, Oprah Winfrey is undoubtedly in the running for the title. She is an American television personality, actress, and entrepreneur whose syndicated daily talk program has been among the most popular in the genre.
Winfrey excelled in the casual and personal talk-program format, and in 1984, she moved to Chicago to host the faltering talk show AM Chicago. Winfrey's honest and engaging personality quickly turned the program into a success, and in 1985, it was renamed The Oprah Winfrey Show.
Syndicated nationally in 1986, the program became the highest-rated television talk show in the United States and earned several Emmy Awards.
The world's best talk show hosts have one thing in common: they can easily keep their fans captivated throughout the show. In your opinion, who is the best TV host?
Source: Legit.ng