Robin Givens bio: age, net worth, children, husband, movies
Robin Givens is a talented model and household name in Hollywood. She is known for her roles in entertainment productions such as Riverdale, Tyler Perry's House of Payne, Head of the Class, and Ambitions.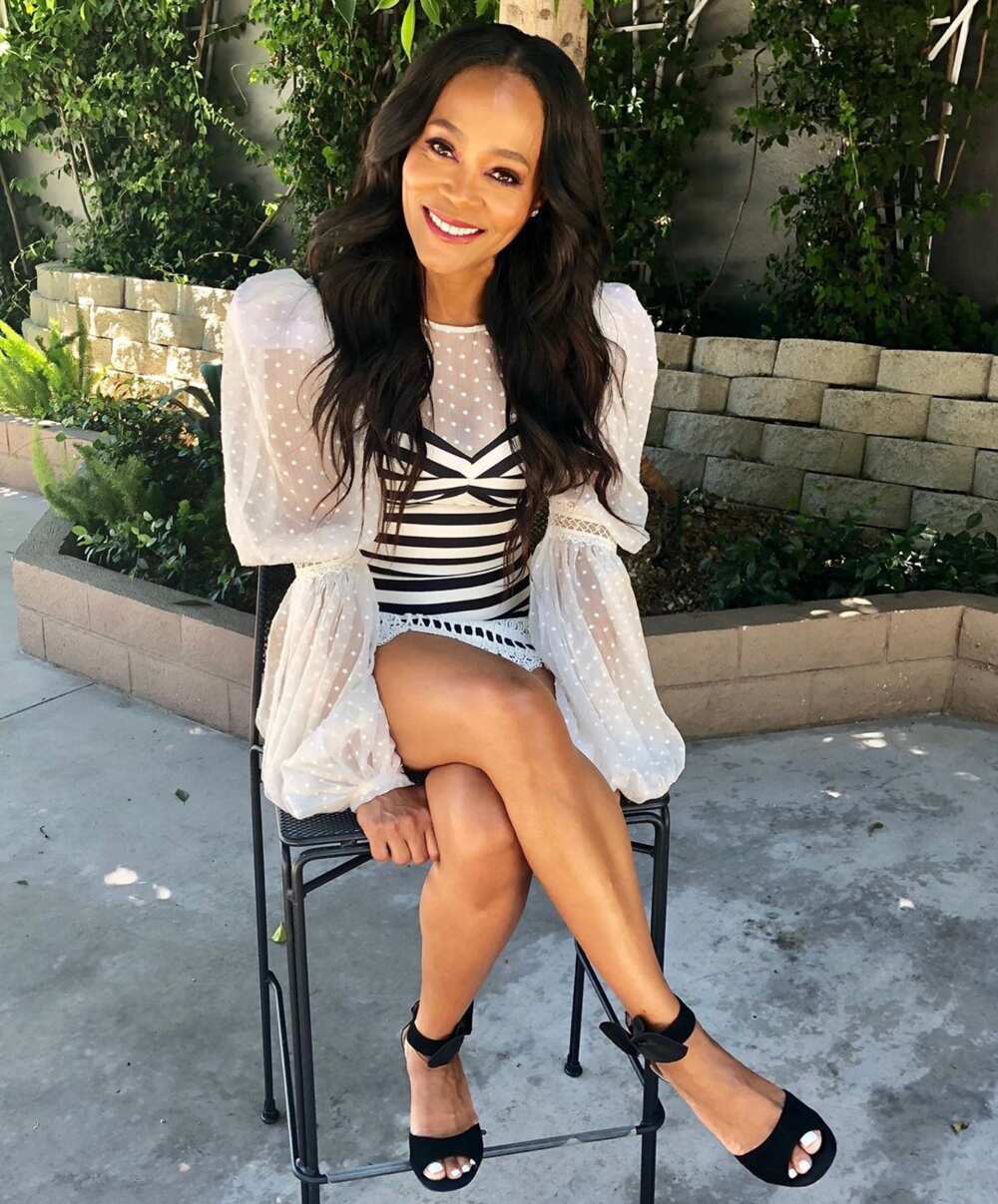 Robin Givens was born on the 27th of November 1964 in New York City. Her Zodiac sign is Sagittarius, her nationality is American and she has African-American ancestry.
Profile summary
Name: Robin Givens
Date of birth: 27th of November 1964
Place of birth: New York City
Nationality: American
Zodiac sign: Sagittarius
Mother: Ruth Newby
Father: Reuben Givens
Spouse: Mike Tyson (Feb. 1998- Feb. 1989); Svetozar Marinkovic (Aug. 1997- Sep. 1998)
Sons: Michael and William
Alma mater: American Academy of Dramatic Arts and Sarah Lawrence College
Profession: Actress and model
The early life of Robin Givens
How old is Robin Givens? Presently, Robin Givens age is 55 years.
Her parents are Ruth Newby and Reuben. Her father left the family when the actress and model was a young girl, and she did not see him much after his departure.
Robin Givens mother, Ruth, raised her two daughters in Westchester, Connecticut. She always encouraged her children's creativity and helped them develop an interest in the arts.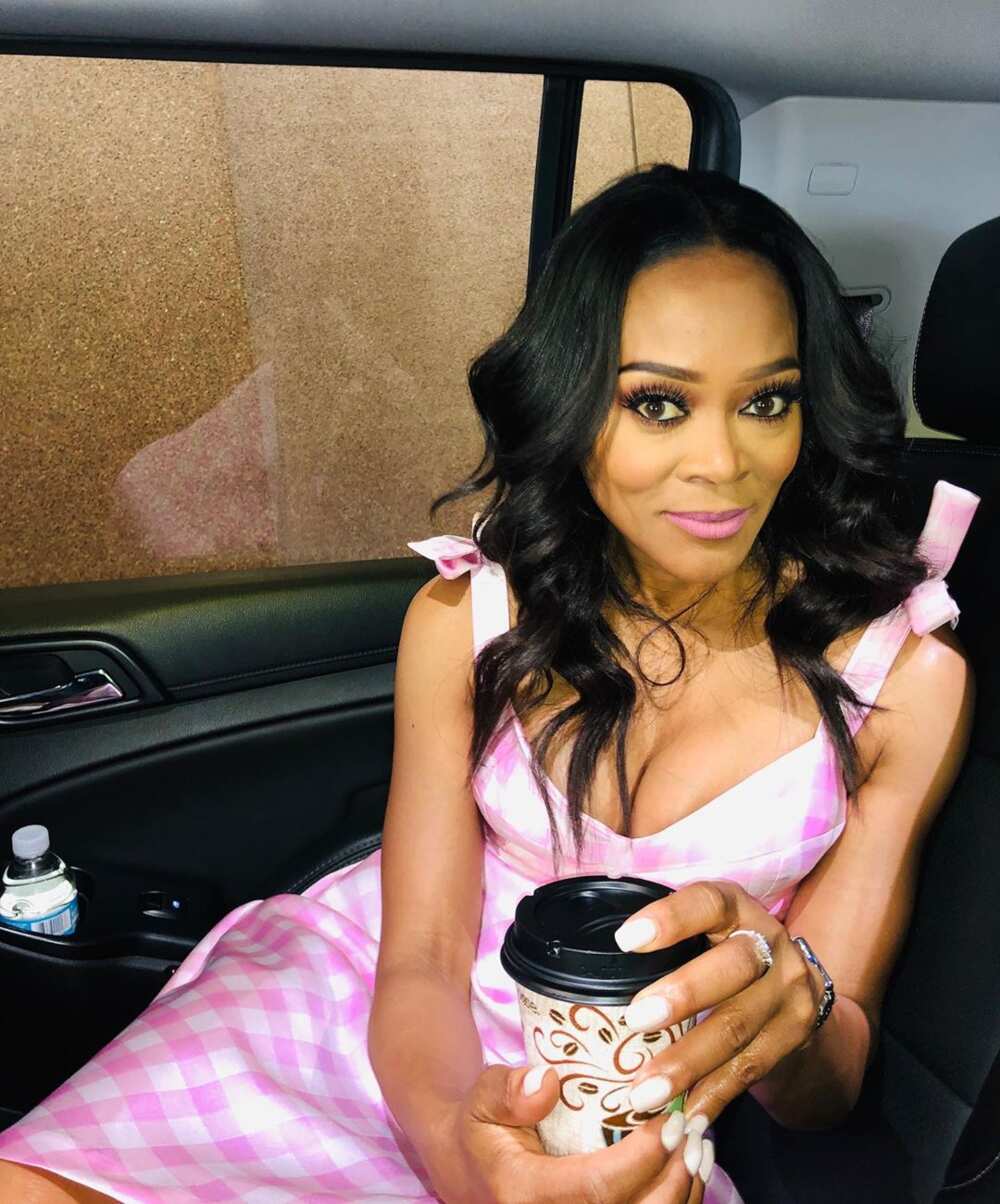 Robin Givens young years as a growing artist involved playing the violin. She then decided it was not for her.
Her younger sister, Stephanie, died of breast cancer in 2014.
Educational background
At the age of ten, she started acting classes at the American Academy of Dramatic Arts in New York City.
She then enrolled as a freshman at Sarah Lawrence College to study pre-med in 1980. She was 15 years old at the time.
Height and weight
The actress and model has a slim build, and she is 5 feet 5 inches (165 centimeters/ 1.65 meters) tall. She weighs about 53 kilograms (117 pounds).
She has black hair and dark brown eyes.
Robin Givens movies and TV shows
The actress' first experience in Hollywood was on The Cosby Show in 1984. She has since starred in numerous films and television shows, including the following:
Robin Givens movies
Beverly Hills Madam (1986): She was April Baxter.
A Rage in Harlem (1991): She acted as Imabelle.
On Angel's Wings (2014): She was Amber.
God's Not Dead 2 (2016): She was Principal Kinney.
The Perfect Match (2016): She acted as Geneva.
Dreams I Never Had (2017): She was Prosecuting Attorney Hernandez.
Never Heard (2018): She acted as Shala Davis.
God Bless the Broken Road (2018): She was Karena.
Gully (2019): She acted as Irma.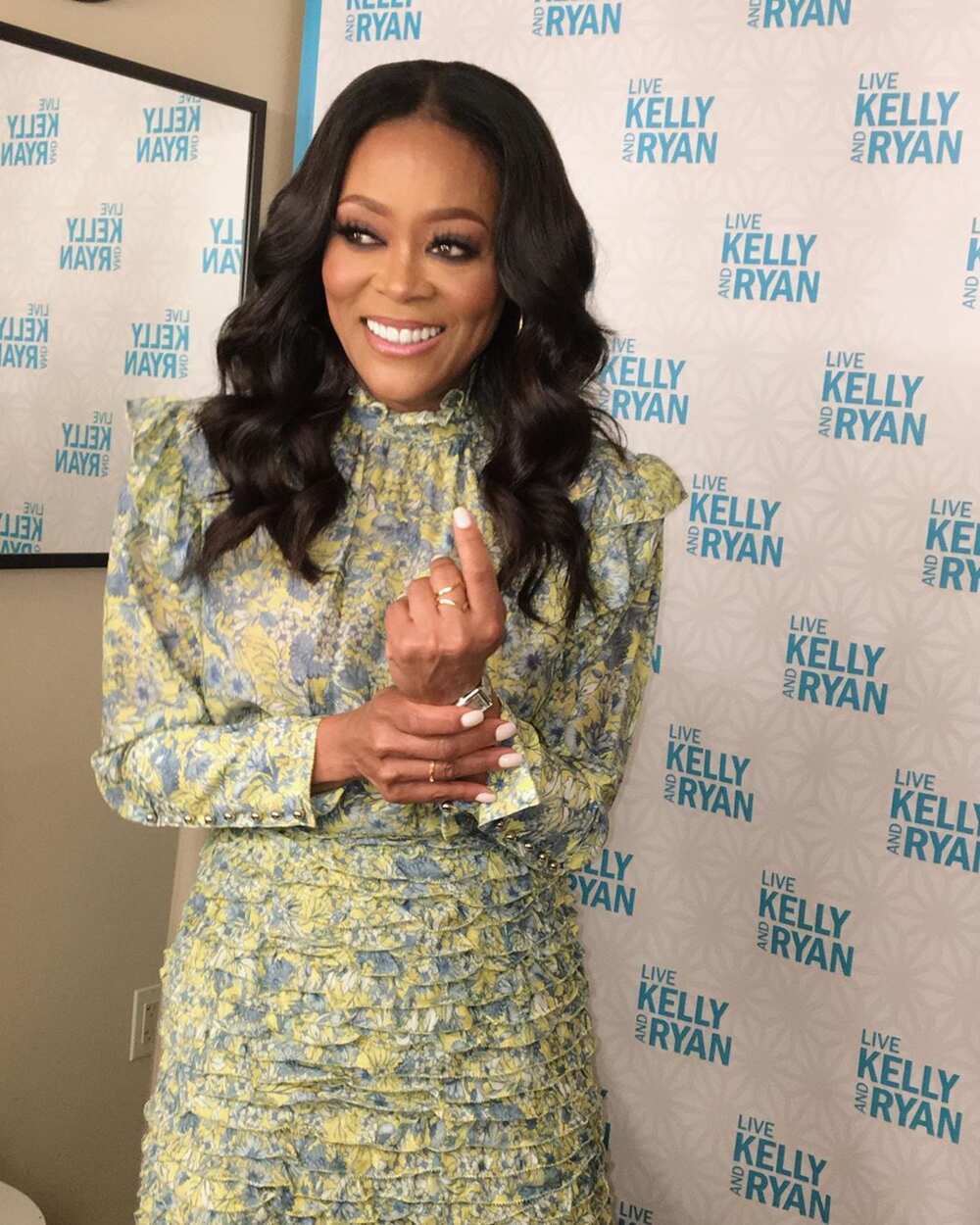 Television shows
Head of the Class (1986-1991): She was Darlene Merriman.
Angel Street (1992): She was Detective Anita King in eight episodes.
Courthouse (1995): She was Suzanne Graham in 11 episodes.
Moesha (1997): She was Ladonna.
Cosby (1999): She was Ms. Malone.
Riverdale (2017-2019): She was Sierra McCoy in 28 episodes.
Ambitions (2019): She was Stephanie Carlisle Lancaster in 18 episodes.
The Fix (2019): She was Julianne Johnson in seven episodes.
Katy Keene (2020): She was Sierra McCoy in Chapter Six: Mama Said.
Modeling career
As a model, Robin has worked with brands such as Roberto Rodriguez, Jlhani Jewelry, Celia Kritharioti, and Giuseppe.
Nominations and awards
The actress has received two award nominations, and she has won two as well.
In 1991, she won the Female Star of Tomorrow ShoWest Award.
In 2003, she was nominated for the Worst Supporting Actress Stinker Award for her work in Head of State.
In 2004, she was nominated for the Television: Best Supporting Actress Black Reel Award for her role in Hollywood Wives: The New Generation.
In 2017, she won the Best Supporting Actress Jury Award for her role in Dreams I Never Had.
Robin Givens net worth
What is Robin Givens net worth? The model and actress has an estimated net worth of $2 million.
Relationships, marriage, and kids
In 1987, boxer Mike Tyson and Robin Givens started dating. The relationship blossomed, and the couple wedded on the 7th of February 1988.
That year, the couple suffered a miscarriage. Unfortunately, the couple split on the 14th of February 1989.
In their short-lived marriage, Tyson claimed that he gave the actress and her mother millions of dollars.
In his memoir titled Undisputed Truth, he claimed that he received a call from his accountant who claimed that the actress and her mother were demanding $5 million to purchase an estate in New Jersey.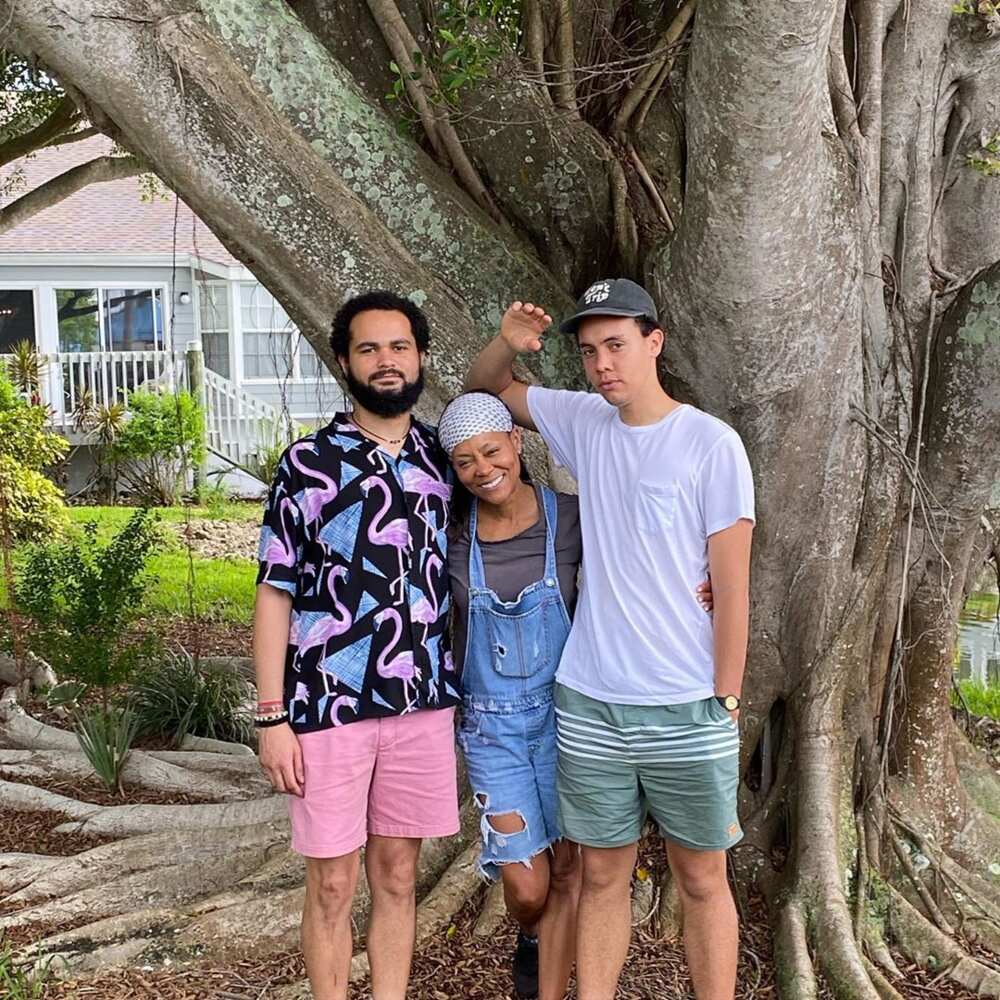 Although his accountant was against the release of the money, he gave it to her and also sent an additional $10 million afterward.
How much money did Robin Givens get from Mike Tyson? He gave her a sum of $15 million.
After the Robin Givens Mike Tyson relationship ended, the actress was rumored to be dating Brad Pitt. Although many people believed that Robin Givens & Brad Pitt were an item, the actress came forth and dismissed the rumors as false.
In 1997, the actress started dating tennis coach Svetozar Marinkovic. Who is Robin Givens husband? Marinkovic became Robin Givens husband on the 22nd of August 1997.
The marriage only lasted a year as the couple got a divorce on the 23rd of September 1998.
In 1999, she started dating former professional tennis player Murphy Jensen. The couple was blessed with a son before going their separate ways in 2002.
In 2000, the actress and model had a short-term relationship with TV personality Howard Stern. Robin Givens now lives a quiet life, and not much about her romantic relationships is in the public eye.
Robin Givens kids
Who is the father of Robin Givens sons? Murphy Jensen is the father of her second son, William Jensen, who was born in October 1999.
The first of the two Robin Givens children, Michael, is adopted. He was born in 1992.
Social media
The model and actress has an Instagram account with over 688k followers and a Twitter account with 14.2k followers.
Where is Robin Givens today? She is still working as an actress, and fans can catch up with her via her social media pages.
Robin Givens is an actress worth many praises. Over the years, she has managed to make it to Hollywood's who is who list.
Source: Legit.ng