Jami Gertz bio: Age, net worth, husband, house, where is she now?
Jami Gertz is an actress and businesswoman. Jami and her husband Tony Ressler own the Atlanta Hawks basketball team. She is most famous for her roles in the film Less Than Zero and the TV series Ally McBeal.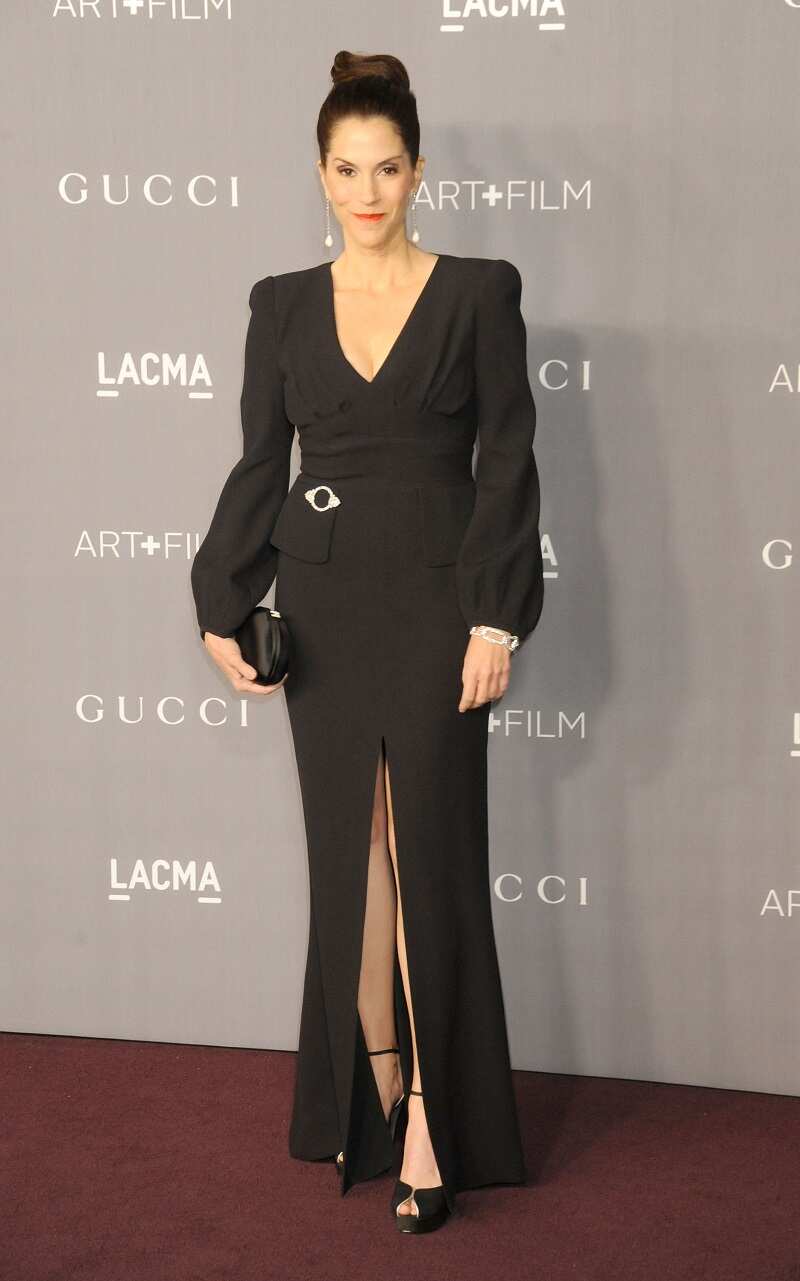 Actress Jami Gertz has starred in various movies and TV projects. Her husband is the co-founder of a private equity firm called Apollo Global Management.
Jami Gertz profile summary
Name: Jami Beth Gertz
Birthdate: October 28, 1965
Birthplace: Chicago, USA
Nationality: American
Age: 55 years (as of 2020)
Zodiac sign: Scorpio
Spouse: Antony Ressler
Height: 5 feet 5 inches
Occupation: Actress, businesswoman
Background
Jami Gertz was born in Chicago, Illinois, United States America. She was raised in Glenview alongside her two brothers named Michael and Scott.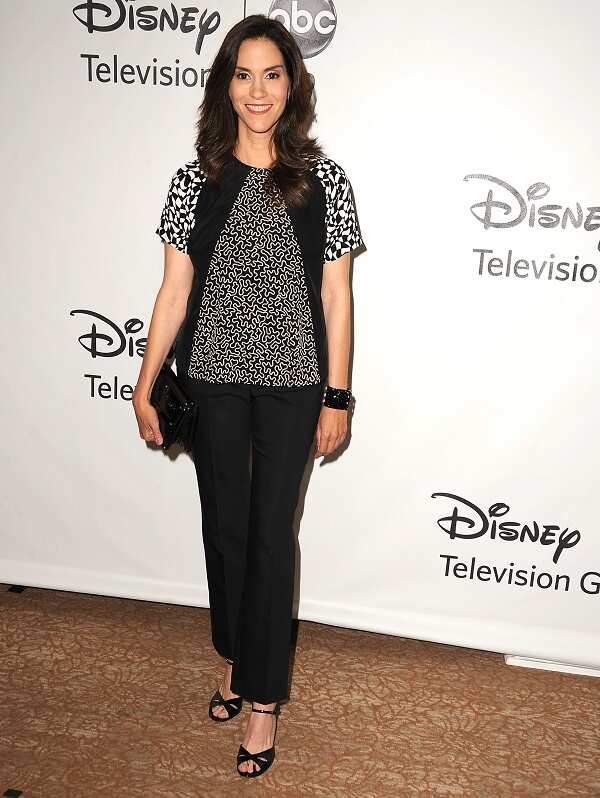 Her parents are Sharyn and Walter Gertz. Her father, Walter Gertz, worked as a builder and contractor.
As of 2020, Jami Gertz age is 55 years. She was brought up in Conservative Judaism.
Education
Jami received her high school education at Maine East High School, and she went on to New York University to study drama.
Body measurements
The actress is 5 feet 5 inches tall, she weighs 153 lbs, and she wears dress size 10. Her body measurements are 37-28-38 inches.
Career summary
Jami was discovered in a nationwide talent search by Norman Lear. She began her professional acting career in 1981 playing a character called Big Girl in On the Right Track.
She also appeared in commercials for brands such as Diet Pepsi in the 1980s.
Her first television role was in the TV series Square Pegs. She played Muffy Tepperman on 20 episodes of the series, from 1982 to 1983.
In 1987, Jami played the role of Blair alongside Robert Downing Jr. in Less Than Zero. The movie is one of her most famous films to date.
She played the role of Star in the award-winning 1987 comedy horror film The Lost Boys.
Jami worked at Lanvin in Paris as a scent designer. After she came back to the USA from France, she bagged the role of Dr Reeves in the highly successful 1996 movie Twister. Twister grossed $494 million worldwide.
Jami is also a stage actress. She appeared in the production of the Wrong Turn at Lungfish in 1993.
Gertz played Dr Pomerantz in the TV series ER in 1997. From 2002 to 2006, she played Judy Miller in the 88 episodes of the TV series Still Standing. She portrayed Debbie Weaver in ABC's The Neighbours from 2012 to 2014.
Jami Gertz movies and TV shows
Jami has featured in more than 40 films and television productions so far in her acting career. Here are some of the movies and TV projects that the billionaire actress has featured in and the characters that she played in them.
Film
On the Right Track (1981): Big Girl
Endless Love(1981): Patty
Sixteen Candles (1984): Robin
Quicksilver(1986): Terri
The Lost Boys(1987): Star
Less Than Zero(1987): Blair
Silence Like Glass (1989): Eva Martin
Jersey Girl (1992): Toby
Twister(1996): Dr Melissa Reeves
Lip Service(2001): Kat
Keeping Up with the Steins (2006): Joanne Fielder
Television
Square Pegs (1982–1983): Muffy Tepperman
Diff'rent Strokes (1983): Lindsay
Family Ties (1984): Jocelyn Clark
Sibs (1991–1992): Lily Ruscio
Seinfeld (1994): Jane
This Can't Be (1994): Love Sarah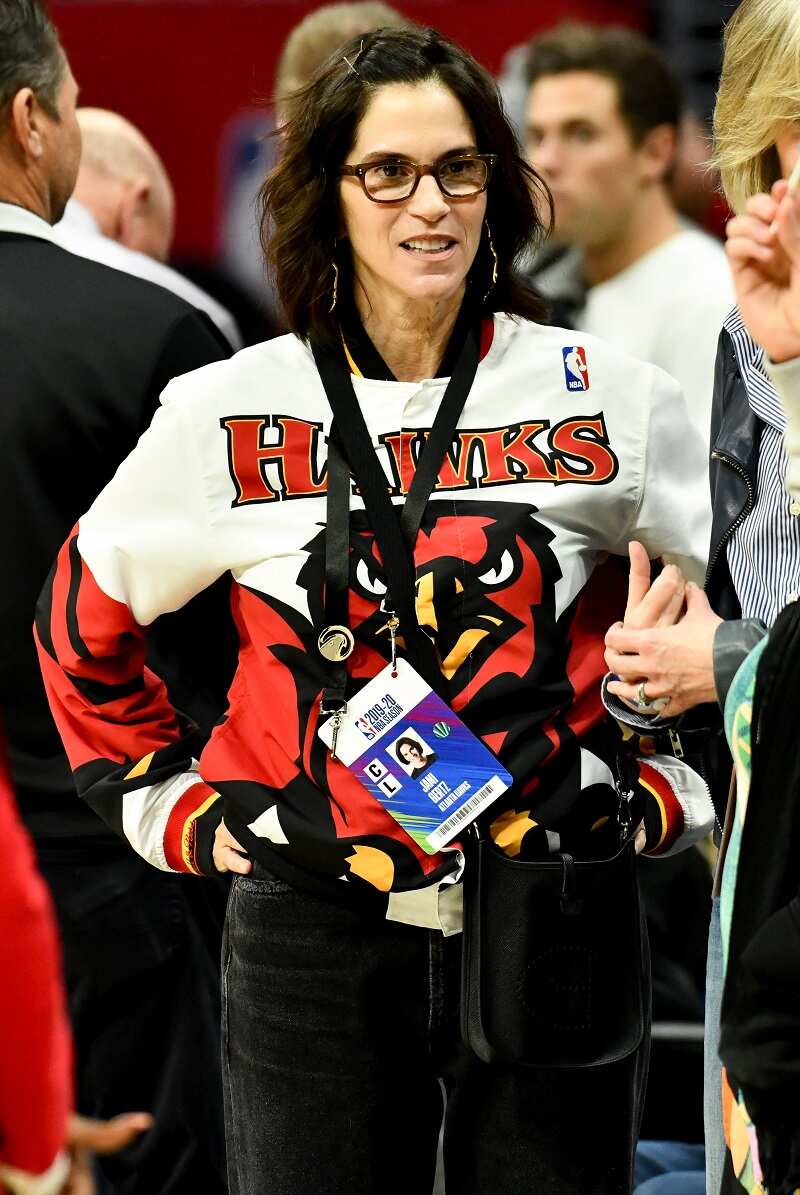 Dream On(1994): Jane Harnick
Related by Birth (1994): Lily
ER (1997): Dr Nina Pomerantz
Ally McBeal Kimmy (2000–2002): Kimmy Bishop
Still Standing (2002–2006): Judy Miller
Modern Family (2011): Laura
The Neighbors (2012–2014): Debbie Weaver
This Is Us (2016): Marin Rosenthal
Difficult People (2017): David's Wife
Awards and nominations
In 2001, Gertz scored a Primetime Emmy Awards nomination for Outstanding Guest Actress in a Comedy Series for her portrayal of Kimmy Bishop in Ally McBeal (1997).
In 1997, Gertz was nominated for Razzie Award's Worst Supporting Actress for her role in Twister (1996).
She wonWorst Supporting Actress award at The Stinkers Bad Movie Awards in 1996, for her performance in Twister.
In 2004, she shared a Young Artist Award for the Most Popular Mom & Pop in a Television Series with Mark Addy for their performances in Still Standing (2002).
The beautiful actress is also a businesswoman. In 2010, Gertz started a production company called Lime Orchard Productions. The company successfully produced the film A Better Life in 2011.
Unfortunately, after five years of trying to make the company succeed, Gertz had to shut the company down, losing the millions of dollars that she invested in the business.
She currently co-owns the basketball team Atlanta Hawks, and she is also the ambassador of the club.
What is Jami Gertz net worth 2020?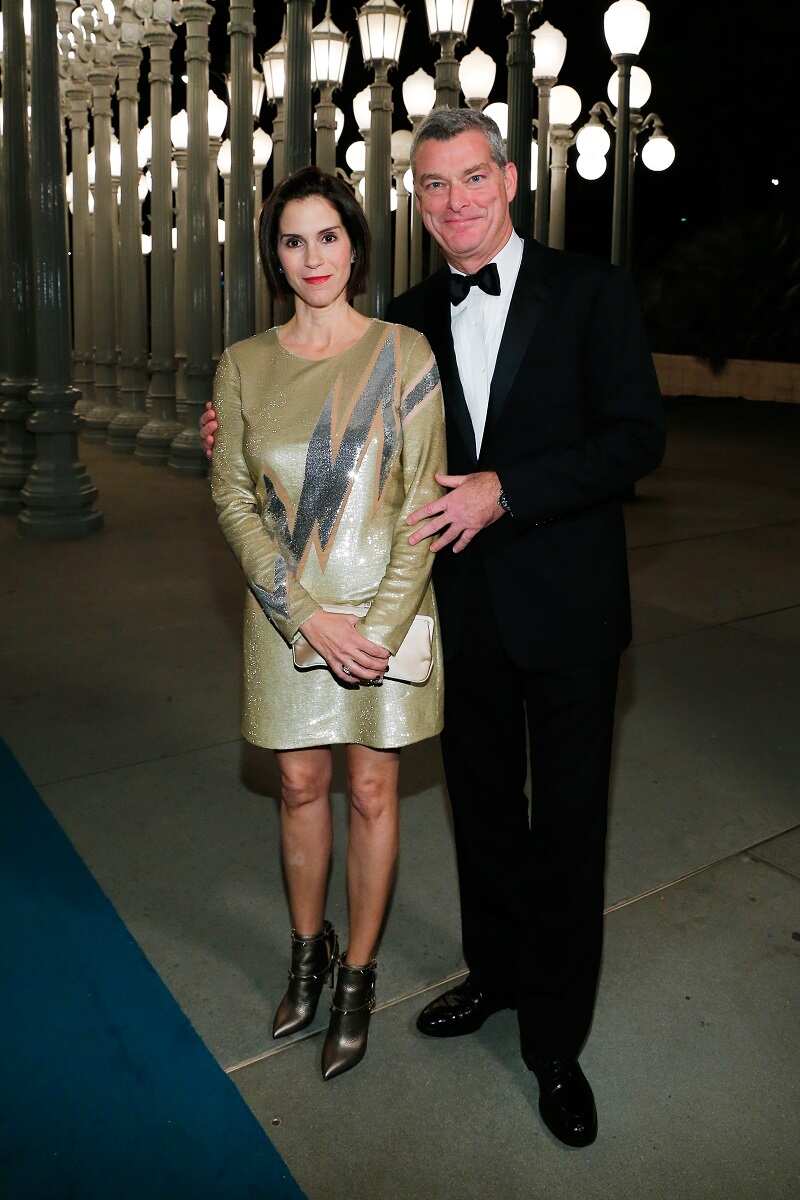 For those who have been asking — is Jami Gertz a billionaire? Yes, the Lost Boys actress is a billionaire.
Jami Gertz net worth as of 2020 is estimated to be a whopping $2 billion, while her husband's net worth as of 2020 is $3.8 billion.
How did Jami Gertz meet her husband?
Gertz met her husband Tony Ressler in 1986 when she was 21 years old. She met Ressler through her publicist Susan Geller.
Their love story began when Ressler asked the actress to brunch after they met at a dinner party in his apartment in Los Angeles.
Jami Gertz told Hollywood Reporter that her story is not the regular beautiful actress marries a wealthy man story. She told the publication that she had more money than Ressler when they met.
She said,
Everyone thinks I married a rich guy. But I made more money — way more money — than Tony when I met him. I paid for our first house. I paid for our first vacation. I married him because I fell in love with him.
The pair got married two years after they met. Jami Gertz now has been married to her husband for over 30 years. The couple currently has three sons together, Oliver, Nick, and Theo.
Jami Gertz house is a seven-bedroom mansion in a gated community in Beverly Hills, California. She has been living there with her family since the 90s.
Jami Gertz husband is the co-founder of a private equity firm called Apollo Global Management. He also established Ares Management in 1997.
Apollo Global Management has more than $300 billion in assets under management, and Ares has more than $136 billion. Jami's husband owns an estimated 33% of the firm's equity.
Gertz and her husband are members of the investment group led by Mark Attanasio which purchased the MLB franchise Milwaukee Brewers.
The couple bought the NBA team Atlanta Hawks in 2015. Gertz represented the Hawks in the NBA Draft Lottery for the 2018 and 2019 NBA drafts.
The beautiful actress and her husband are not only making expensive purchases with their money, but they also give to charities.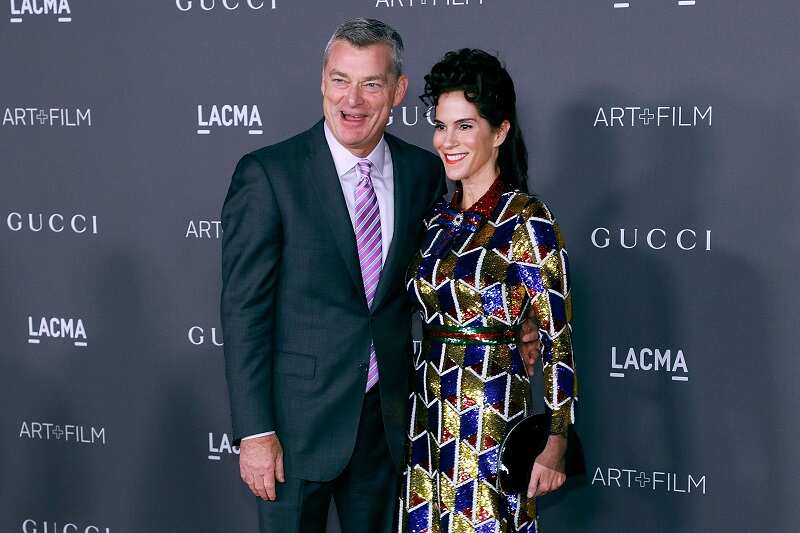 In 2011, the Giving Back Fund named Jami and her husband the number-one donor to charity out of any celebrity in the world.
Jami Gertz is an American film, television, and stage actress worth billions of dollars. Jami and her husband own controlling shares in the Atlanta Hawks basketball team. Jami is a mother of three boys, and without question, she is an inspiring example that it is possible for women to have it all.
READ ALSO: Naomi Osaka bio: age, height, parents, boyfriend, net worth
Legit.ng recently reported about the amazing tennis player Naomi Osaka. Osaka is a celebrated icon all over the world for her achievements on and off the court.
Naomi Osaka became a professional tennis player in 2013 at 16 years old. She has won 222 singles matches since she began playing tennis.
Source: Legit.ng