50 good night quotes and messages to send to your loved ones
Good night quotes can be a great way to remind those who matter to you that you care for them. Sending cute and loving messages to your loved ones just before they go to sleep would be a great habit to create.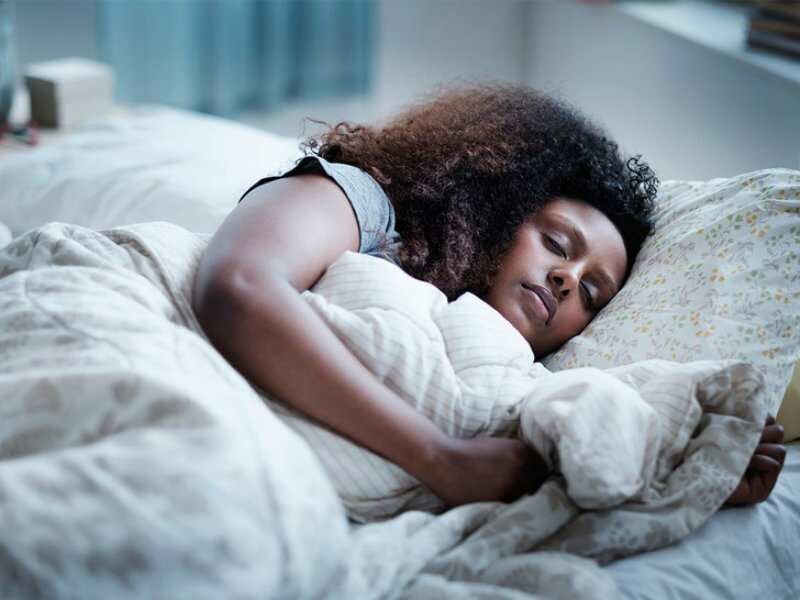 Fortunately, it does not take much to reassure your loved ones of your undying love and dedication. Simple good night sweet dreams messages can go a long way in showing them that you have prioritized them in your life.
It is the simple things we do that make a huge difference in the lives of those around us. You do not have to spend a lot of money trying to impress a loved one when sending a message that is sincere can do the trick.
Make a habit of sending sincere goodnight quotes every day if you are not in a position to call them before you sleep. Below are a few of the best messages that you can send to them.
Good night quotes that work every time
What's a good good night text message? This is a message that you write to wish someone a peaceful and happy night when they go to bed. It qualifies as a great message if it is emotionally viable and sincere.
Sleep quotes are not meant to be too complex that a person has to figure out what you mean. Make sure that you capture the good wishes you have for the person, assuring them of your care and wishes of a peaceful time as they rest.
The examples below depict this aspect perfectly.
All our problems fade away at night, tomorrow we will conquer what seems insurmountable. – Anonymous
The cure for any difficulties, for any anxiety, can be the silence of the night - Tom Hanks
The night is here, rest and reflect for the morning sun will rise again. Bury your worries and celebrate the possibility of new opportunities. – Anonymous
I love how silent the hours of night are, For blissful dreams will then arise, Revealing to my charmed sight what would not be a blessing to my waking eyes. – Anne Brontë.
Many have gone with the day but you have been among the lucky few to see the evening. Sleep tight dear one for the possibilities of a new tomorrow await. – Anonymous
I have loved the stars too fondly to be fearful of the night. – Sarah Williams
Another chance to rest your head and recharge for tomorrow's challenges is here. Grab it, forget your worries and dream again. – Anonymous
Sleep, my Bella, dream happy dreams, you are the only one who has ever touched my heart, it will forever be yours. – Edward Cullen
To all, to each, a fair good-night, and pleasing dreams, and slumbers light. – Walter Scott
Good night love - messages for your partner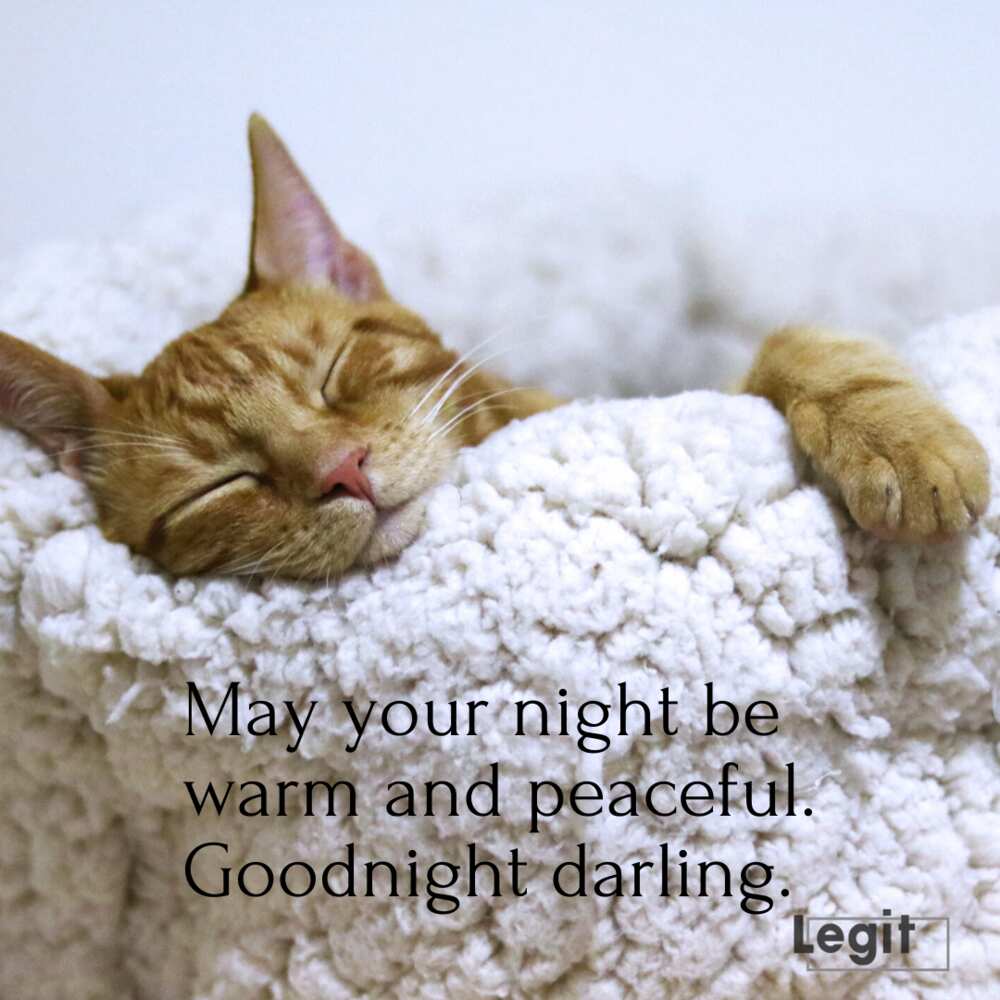 Have you come across any good night my love quotes that made you blush? Well, some of these messages when sincerely written will touch you to the core.
How do you wish a good night to your lover? If you have asked yourself such a question before, then the answer lies in reassuring them your undying love for them.
Romantic wishes for your partner tend to create a better and closer bond that cannot be broken. No matter how close you are, surprising your significant other with a cute goodnight message will rekindle emotions that were once buried.
Consider the examples below:
You have shown me what it means to excel as a couple. Your resilience and persistence is out of this world, which is why I would rather stick with you during the day and night. Sleep well my darling.
Your striking look drew me in the first time I saw you. I knew you are the one person I would want to wake up beside every morning for I imagined your messy face would still look cute. Sleep tight honey.
The desire to find someone that understands your every shortcoming and accept you the way you are is a miracle in itself. I am glad I found this and so much more in you. You have been my rock and strength, which is why wishing you a beautiful sleep is the least I can do.
My baby, I wish you a peaceful and restful night. As you retire to sleep and recharge, I pray that you are covered and protected by God and his angels.
As the day slowly crawls away to usher in a beautiful evening filled with stars and a shinning moon, I cannot help but wish the love of my life sweet dreams. I cherish and adore you my darling. Sleep tight.
Sleep is not for the weak because I know you are the strongest person I have ever interacted with. Your rest is well deserved as as you retire may the stars sing to your sweet lullabies that will soothe you to slumber-land.
Your beauty alone is enough to have anyone hooked. But your peaceful heart, and cheerful spirit are irresistible. Have a blessed evening my one and only.
Yo are the only person I choose to celebrate on a daily basis. You rock my world and complete me. Sweet dreams.
If you were to cut my heart open, you will see how much you mean to me. You are the ray of hope in my once-dull life for your presence alone. As you lay down to sleep, may you recharge and shine even more when you wake up.
Some people were created to be more prominent than others. All that does not matter because you rule my world from morning to evening. Goodnight baby.
Goodnight quotes for her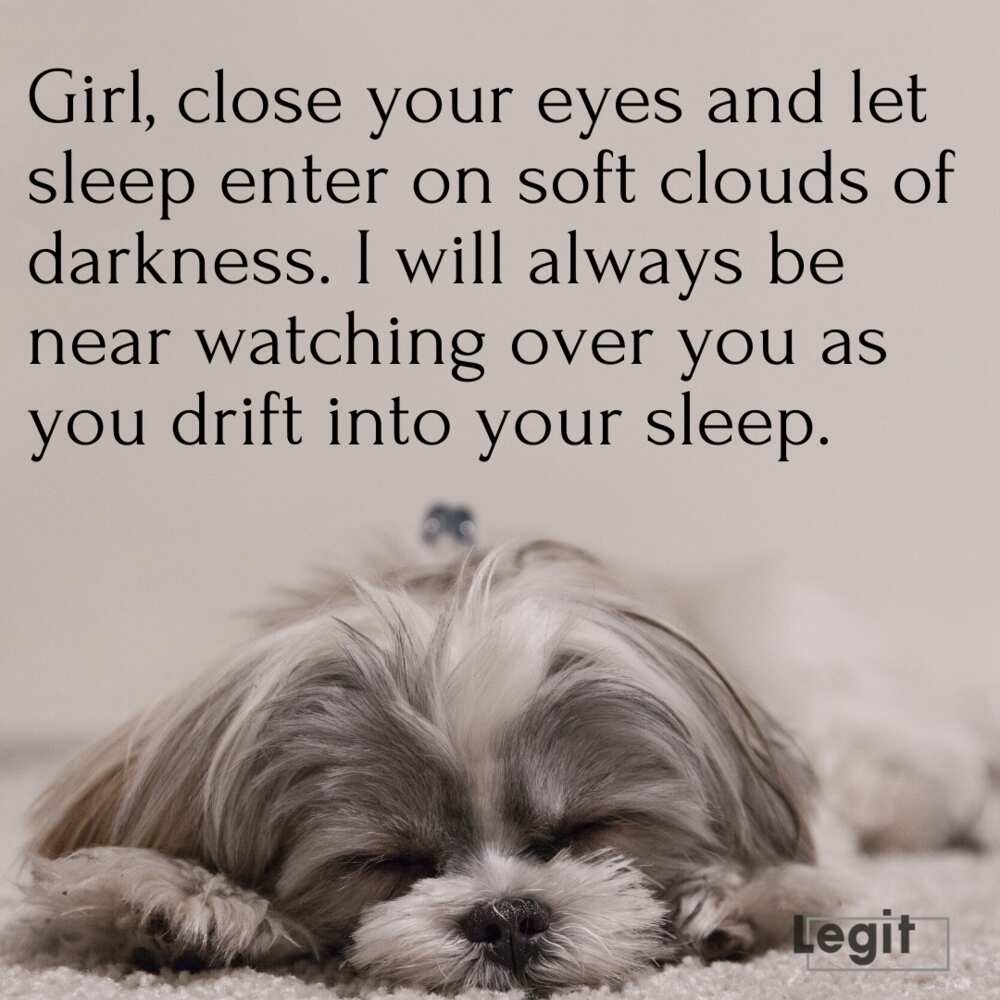 Night quotes sometimes need to be specific, especially if you are dealing with a girlfriend. The correct good night message will encourage your girl and show her that she is the most important woman in your life.
The best good night messages for her are those that are will make her feel comforted as she lays her head down to rest after a long day of working hard.
Surprise her with a warm good night and sweet dreams message. The good news is that there are so many ways to say good night beautiful and make her smile. Below are examples of how to get started.
Remember that the best good night quotes for her should not be exaggerated or full of promises you cannot keep. On the contrary, they should be full of realistic wishes that will make her sleep knowing that she has someone she can always count on.
My life has never been the same ever since I met you my beautiful queen. Be it morning or evening, you make me happy. As we sleep, I want to remind you of how special you are to me.
If I could pray for heavens to fulfill all your desires immediately you know I would. No woman has changed my life as you have juts for being patient and understanding. May the great Lord give you everything good, including sweet dreams.
I have been with other women before, but all seemed to want something from me. You are the only one that had the guts to mold me to the man that the rest admire today. I will die for you if it came to that, have a beautiful and restful sleep sweetheart.
You, my mother, and my daughters are the most precious women in my life. You have a special place in my life, honey, because without you my dreams would be stagnant. Sweet dreams.
Things come and go, people leave, and life goes on. Mine has been worth every bit because you stayed even when it made no sense. May Gods special angels watch over you as you sleep.
You qualified to be the queen of my heart when you walked into my disorganized life and turned everything around. Your presence alone brightens my life, making me adore you every day. Have a restful evening sweetheart.
You are my star and moon. I know the night will not be long because you are in my heart. Sleep tight my queen.
We sleep because we are tired. But there is more to it for you darling. Every time you sleep, I see an angel, calm, beautiful and innocent. May you know peace in your dreams.
Your strength surprises me every day. You handle so much, complain very little, and take us all under your clover. May the peace of night be yours.
Smile, forgive, and prepare for another day with numerous chances to excel.
Good night quotes for him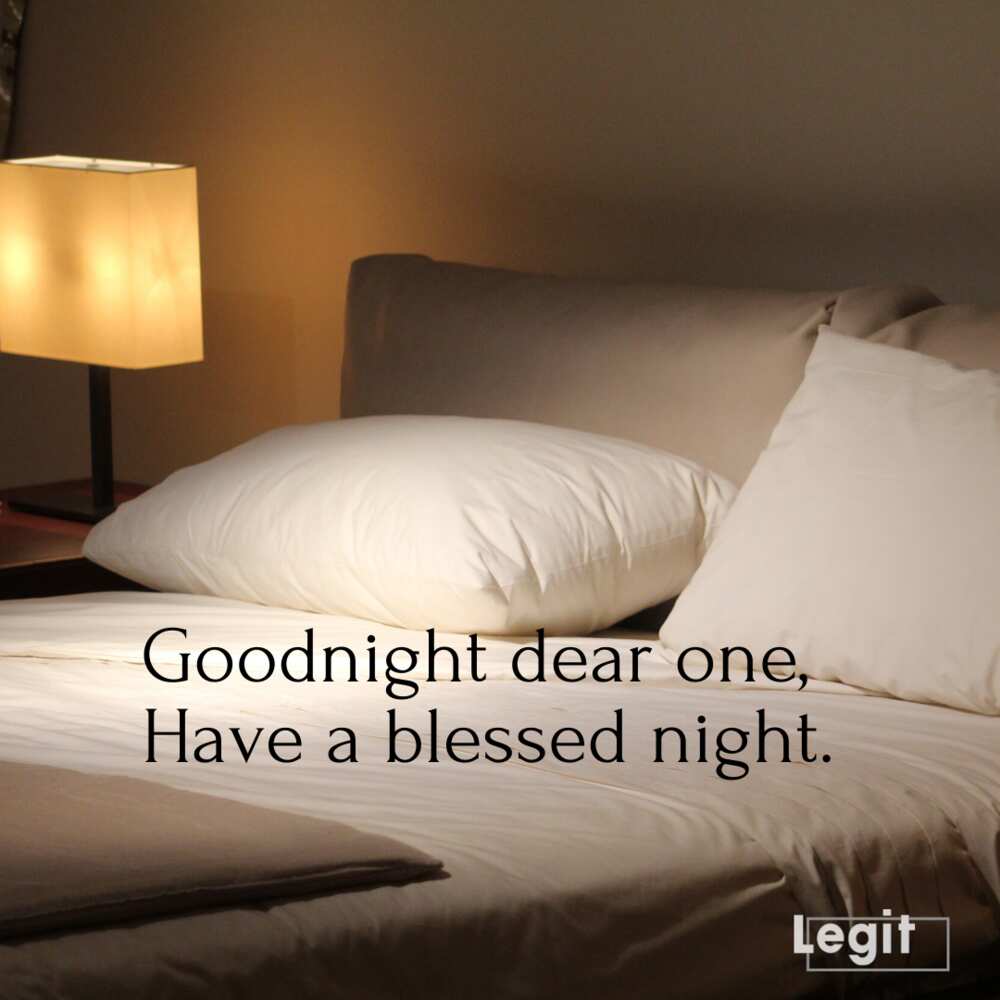 What should I say to my boyfriend in goodnight text? Sweet good night messages are not only meant for girls.
Just as good night message for her are sweet and inviting, men also want to feel cherished. Sending your guy a simple goodnight text before he sleeps will remind him that he is valuable to you.
But just how do you wish him a good night without sounding boring? Below are examples that you can model on.
The wind is howling outside the window and the cars are buzzing. And my angel is waiting for a warm cozy bed. I hope that you will see in your dream something interesting, unusually joyful and memorable, and, of course, I hope I will listen to this story in the morning. Good night, the most sweet dreams to you!
Millions of people are sleeping, millions are eating, millions of are working but the only one and very special to me is reading my message. Heavenly dreams darling.
Do not fight with the pillow, instead lay down your head and kick every worriment out of the bed.– Edmund Vance Cooke
The painful nightmares of losing you give make me worry a lot. But it is all worth it when you hug me and call me yours. Sweet dreams darling.
Blessings love. I imagine that you are near me, and a simple breeze stirs my senses. Sleep well my handsome champion.
Sleep tight my love, for you may be away from me now, but you will be in my heart forever.
I think of you as soon as I wake up and then again before I fall asleep. You see, you're never out of my thoughts. Sweet dreams!
As you sleep, may tomorrow be a better day.
I am counting down the days until we go to bed together and wake up together. The wait is long and wearing my heart out, but I know that some day soon we shall see each other again.
Babe, go to sleep. Peace be with you and may your dreams be sweet.
Good night family and friends
Families are tied by blood, but sometimes the relationships get strained. To avoid falling out of each other's graces completely, coming up with traditions that keep you bonded is crucial. A simple goodnight message could do the trick.
Simply saying 'good night family' makes a lot of difference. You may not know what someone battled with during the day, and a simple show of concern could improve the quality of their sleep.
Unlike good night love quotes, which are romantic and meant for two people with deep emotions, messages meant for family are reassuring as they prove that you care about your family members.
Apart from being born with the same parents, your family could also be the people you have become accustomed to over the years that the bond makes you feel tied to one another. I have found true friendship and family within a group I never imagined I would. I wish you all a peaceful rest as you retire after a long day of work.
Our family bond and ties are unbreakable because we have shown each other what matters, and when it does. We come together even when the slightest thing happens to one of us. I wish you a blessed rest this late evening my dear ones.
Friends come and go, but you have chosen to stick around even when I am not my best. You never judge me, or deliberately hurt me. I cherish you dear and wish you a peaceful sleep today.
Early to bed, early to rise, makes a man healthy, wealthy and wise.- Ben Franklyn
I thank God for the blessing of family and blood ties. You are my world and all of you rock. Sleep tight sweethearts.
If I could come to each and everyone of you, I would. But since I am away hustling for our betterment, I pray that you maintain the peace in our family and keep looking out for each other. May you all have sweet dreams.
I am encouraged to be my best every time because I know there are people looking out for me. I promise to make all of you proud for all the sacrifice you made for me. May God give you a restful evening.
I have travelled the world and interacted with many people from different backgrounds. My exposure has done nothing to weaken my love for my family. I cherish you all dear ones. Sleep tight.
I may not be with you as much as I want, but you are engraved in the deepest parts of my heart, and are always in my mind. May the angels watch over you for me as you sleep.
We are bonded together by chords of family love. I remind you that you are all precious and loved. Rest well.
A good night quote has the power to improve relationships. While it may be easy to trivialize and even ignore good night messages, the truth is that they go a long way in making people feel valued and appreciated.
Send good night quotes and messages to those you love. This will help you conclude your day on a high note.
Source: Legit.ng