Since Auli'i Cravalho voiced Moana in the popular Disney animated film, she has been in the spotlight. Since her film debut, the actress has played leading roles in other notable drama series like Rise. Besides that, she also does well as a singer.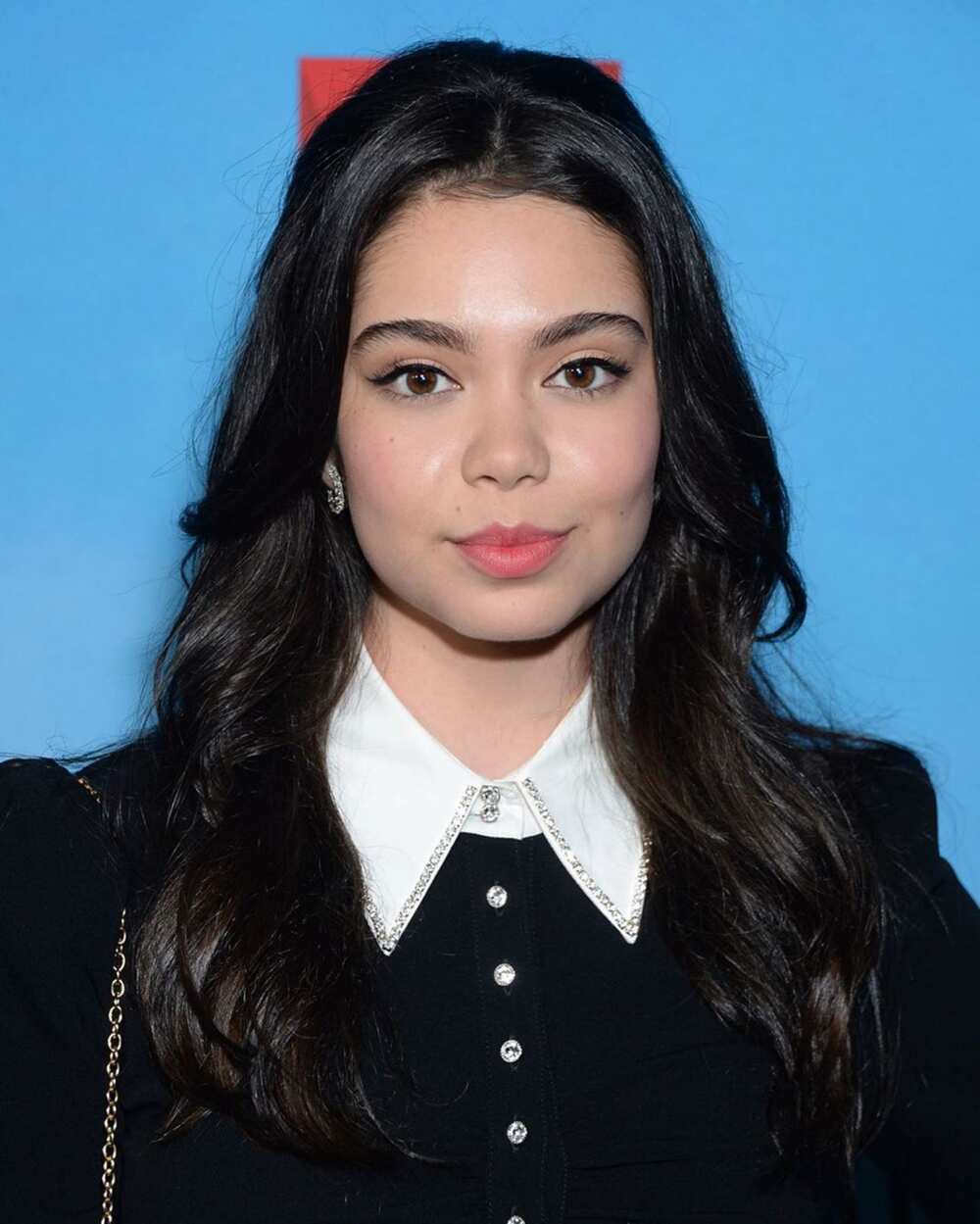 Cravalho is an actress, voice actress, and singer. After a casting agent discovered a YouTube video of the young Auli'i Cravalho singing in a charity competition, she was encouraged to audition for the role of Moana. This ended up being the beginning of her rise to the limelight.
Profile summary
Full name: Chloe Auliʻi Cravalho
Date of birth: 22nd of November, 2000
Age: 19 years old
Place of birth: Kohala, Hawaii, United States of America
Nationality: American
Profession: Actress, voice actress, and singer
Height: 5 feet 3 inches (160 cm)
Mother: Puanani Cravalho
Zodiac sign: Sagittarius
The early life of Cravalho
The young and talented actress was born in Kohala, Hawaii. Although little is known about her siblings, as for Auli'i Cravalho parents, her father is of mixed Puerto Rican, Chinese, Portuguese, and Irish descent, and her mother is of Native Hawaiian descent.
Auli'i Cravalho ethnicity is multicultural. She has a blend of Native Hawaiian, Chinese, Portuguese, Irish, and Puerto Rican ethnicity. She lived with her mother, who was an administrative assistant in Mililani, Hawaii. No information is available on Auli'i Cravalho father.
As for the uniqueness of her name, Auli'i Cravalho pronunciation seems to be a difficult thing for many people. In fact, Dwayne "The Rock" Johnson, her co-star, also finds it challenging pronouncing her last name.
The young actress started dancing the hula when she was only five years old. When she was in Kamehameha Schools, she sang soprano in the school's glee club. She landed the role of Moana when she was in her freshman year of high school.
How old is Auli'i Cravalho?
Auli'i Cravalho age is 19 years. She was born on the 22nd of November, 2000. So, by November 2020, she will be celebrating her 20th birthday.
Auli'i Cravalho hot body - measurements
The beautiful Hawaiian singer and actress weighs 55 kilograms while her breast-waist-hips sizes are 35-25-35 inches. As for Auli'i Cravalho height, she is 5 feet and 3 inches tall.
Career information
Auli'i did not plan to audition for Moana's role, considering the massive contestants that had been sent in via YouTube. Then, a casting agent discovered a video of the young singer during a charity competition, and she was convinced to audition for the role in the process.
The Walt Disney Company confessed later that she was the last girl they auditioned for the role among other candidates who came from different parts of the Pacific Islands.
Auli'i sang Where You Are, How Far I'll Go, and I Am Moana (Song of the Ancestors) based on her role as Moana. Among the three songs, How Far I'll Go, a song that Lin-Manuel Miranda wrote, produced and released on the 18th of November, 2016, won a Grammy award.
The song was under the Best Song Written for Visual Media category. Apart from that, it was also nominated for the 74th Golden Globe Awards and the 89th Academy Awards under the category of Best Original Song. Sharing how well she fell in love with her character, Auli'i said:
Moana is such an amazing character. She's brave, she is so empowered, she knows what she wants and she's not afraid to get it, and I think that's something that I can relate to as well. I just love watching how she goes along in this wonderful movie and grows as a person and helps her culture along the way.
In February 2017, Cravalho featured in the pilot for the NBC drama Rise as Lilette Suarez before NBC cancelled it after a season because it was had low ratings. The drama was based on Drama High, a book written by Michael Sokolove.
Moreover, in November 2017, she told her fans that she was reprising Moana's role in the first-ever Hawaiian-language dubbed Disney movie. Also, the soprano singer played the character of Ariel in ABC's The Little Mermaid Live!
Auli'i Cravalho movies
Auli'i Cravalho's talent has given her the opportunity of featuring in different movies and television shows. The professional approach with which she delivers her roles is one of the reasons why she has won a place in the heart of many entertainment lovers. Here is a list of some of Auli'i Cravalho movies and TV shows: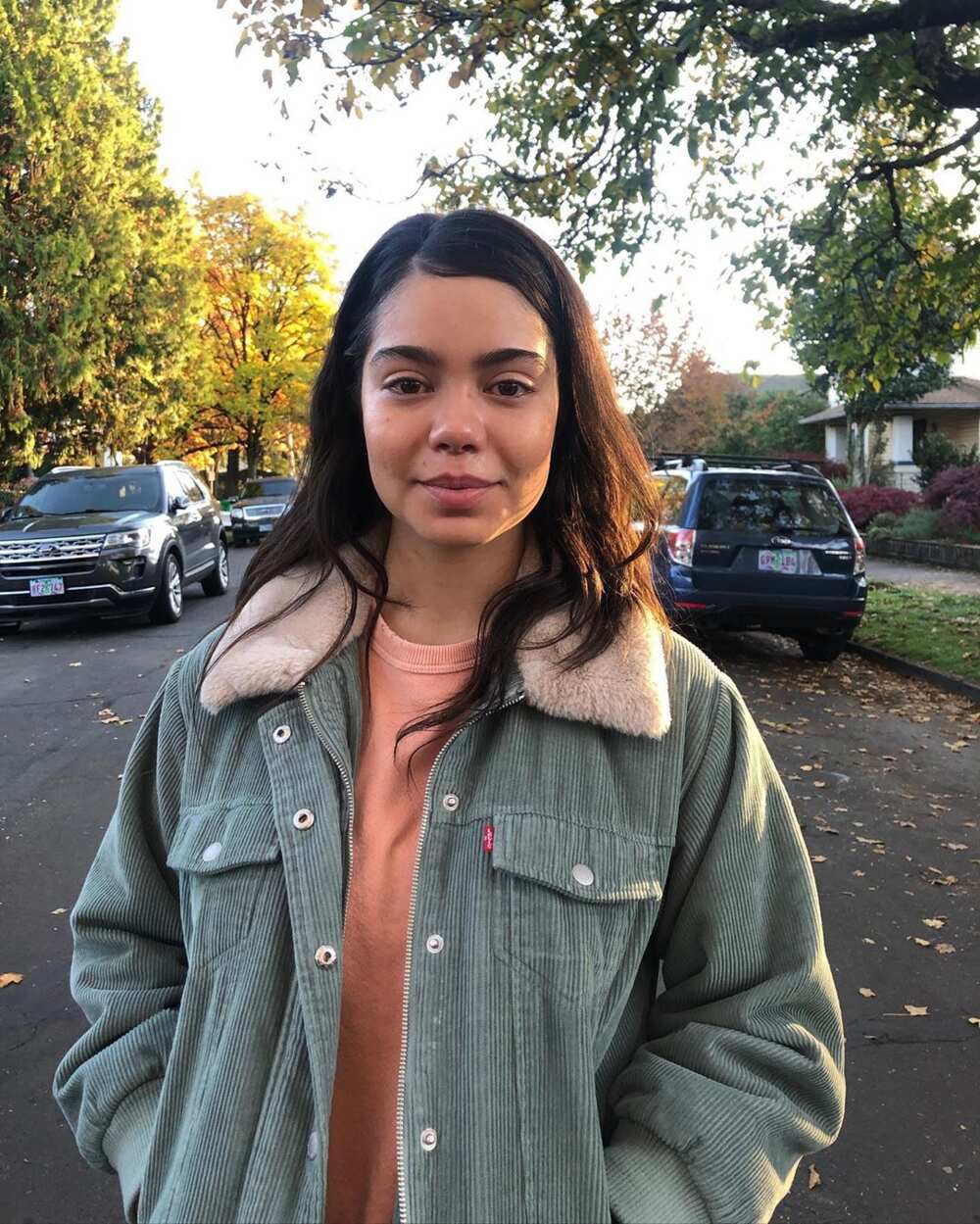 Acting for a Cause (2020) as Lady Catherine, Laertes, and Gwendolen
Elena of Avalor (2019) as the voice of Veronica
The Little Mermaid Live! (2019) as Ariel
Weird City (2019) as Rayna Perez in the episode of Go to College
Ralph Breaks the Internet (2018) as the voice of Moana
Auli'i Cravalho: Live Your Story (2018)
Rise (2018) as Lilette Suarez
Gone Fishing (2017) as the voice of Moana in the short video
Moana (2016) as the voice of Moana Waialiki.
She also has the following credits for starring as herself
Good Morning America
Teen Choice 2018
Live with Kelly and Ryan
Song Association
Celebrity Page
Today
Rachael Ray
Entertainment Tonight
The Ellen DeGeneres Show
Red Carpet Report
Christmas in Rockefeller Center
Radio Disney Music Awards
Sidewalks Entertainment
Made in Hollywood: Teen Edition
The Oscars
Made in Hollywood
15th Annual VES Awards
Who is Auli'i Cravalho dating?
Currently, there is no information made available to the public on who Auli'i Cravalho boyfriend is. So, is Auli'i Cravalho single? Yes, she is single.
How much is Auli'i Cravalho worth?
Auli'i Cravalho net worth is estimated at $1 million. Through hard work and significant roles played in films, she has been able to accumulate that much. For instance, after Moana became a blockbuster hit based on positive reviews from critics, it grossed in $643.3 million at the box office.
Auli'i Cravalho got her acting break based on her role in the Disney animated feature film Moana. Her acceptance to audition for the role was a turning point in her life and career. Considering her skills, she is one of the young stars with a promising future.