Amandla Stenberg bio: age, height, parents, girlfriend, net worth
The talented Amandla Stenberg got famous for her role in "The Hunger Games". With time, as she grew older, she portrayed more memorable roles that left a mark in audiences' hearts. What is known about this skilled young actor?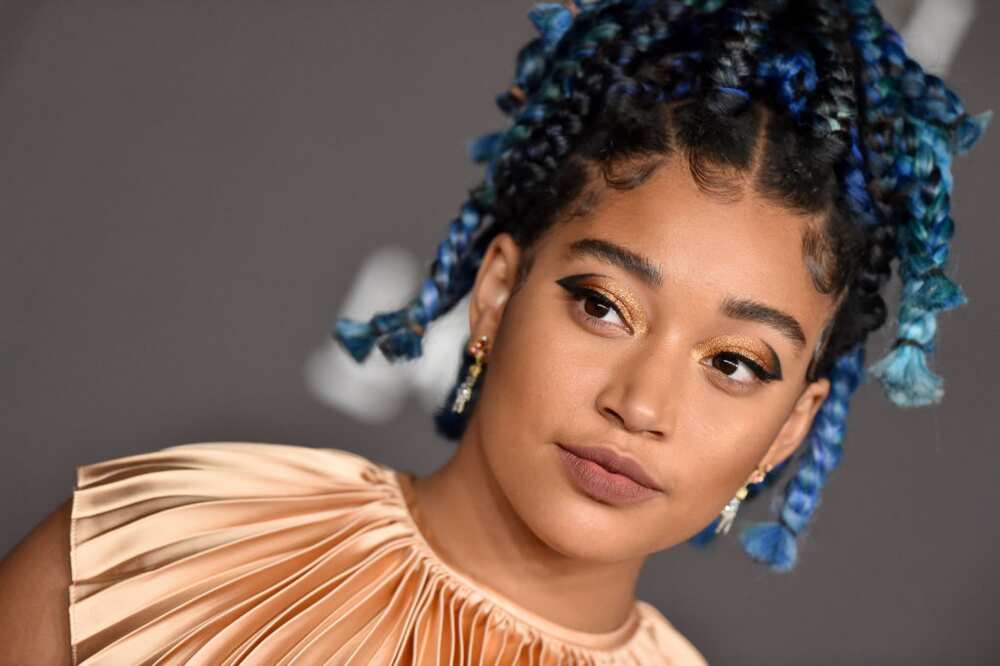 The role of the youngest Hunger Games tribute, Rue, brought Amandla tremendous popularity and made her a teen idol. Today, she is all grown and ready to take on other serious cinema and television roles.
Profile summary
Full name: Amandla Stenberg
Birthday: October 23, 1998
Age: 22 years old (as of 2020)
Height: 5 feet 3 inches (1 m 60 cm)
Nationality: American
Ethnicity: Biracial (African-American and Danish)
Birthplace: Los Angeles, California, United States
Occupation: Actor, singer
Gender: Non-binary
Star sign: Scorpio
Parents: Tom Stenberg and Karen Brailsford
Ex-girlfriend: Mikaela Mullaney Straus
Amandla Stenberg biography
Amandla was born in Los Angeles, California, United States. Amandla Stenberg parents are Karen Brailsford, an African-American woman, and Tom Stenberg, a Danish man.
Her name means "power" in the South-African Nguni language, which was popularized during the resistance. The young movie star credited her mother with giving her this name.
She praised her mom's intelligence and desire to give her child a meaningful name and said that she believed in the life-changing power of names.
Amandla began modeling at a very young age of four. 2011 was the year when she started her successful career by appearing in her debut film, titled "Colombiana".
However, the real fame came to her when she portrayed the role of Rue in the movie adaptation of Suzanne Collins's novel "The Hunger Games". This role of a young tribute, who was sent to her death by the despotic government, made the viewers fall in love with her.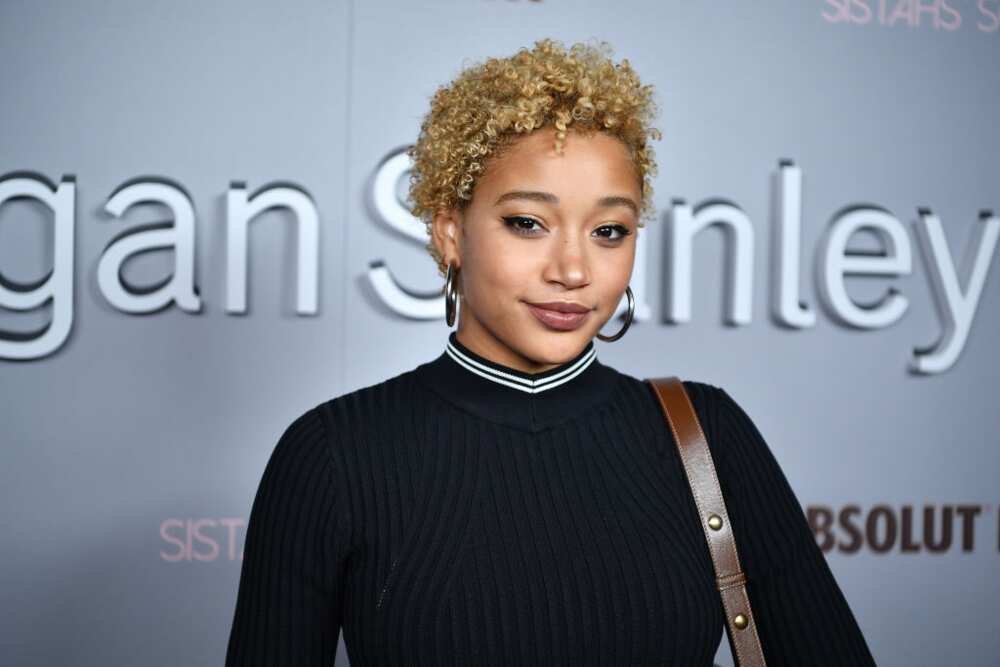 After her breakthrough role, she has had multiple other ventures that she excelled at. Among those were movie and television roles, as well as voice acting parts, such as playing Bia in the animation film "Rio 2".
She also succeeded in music, releasing her first EP as a part of Honeywater, the folk-rock duo. In 2016, she starred in Beyonce's music video "Lemonade" and auditioned for the movie "Black Panther", later walking away because of feeling like the role was not right for her.
Stenberg has written the comic book "Niobe: She is Life" and its sequel, which she worked on together with Sebastian Jones. Some of her notable roles throughout the last few years were "Everything, Everything" and "The Hate U Give", which is a movie portraying the Black Lives Matter movement.
In 2020, she got cast in the adaptation of the musical "Dear Evan Hansen". Despite her young age, she is frequently regarded in the media as one of the most prominent activists of her generation and regarded as an influential leader.
She is an outspoken feminist, who often raises awareness about various social issues. For instance, she released a famous video "Don't Cash Crop My Cornrows", in which she criticized celebrities like Kylie Jenner for appropriating traditional black hairstyles.
Amandla Stenberg hot appearance and determined personality are only a few of her various good qualities.
How old is Amandla Stenberg?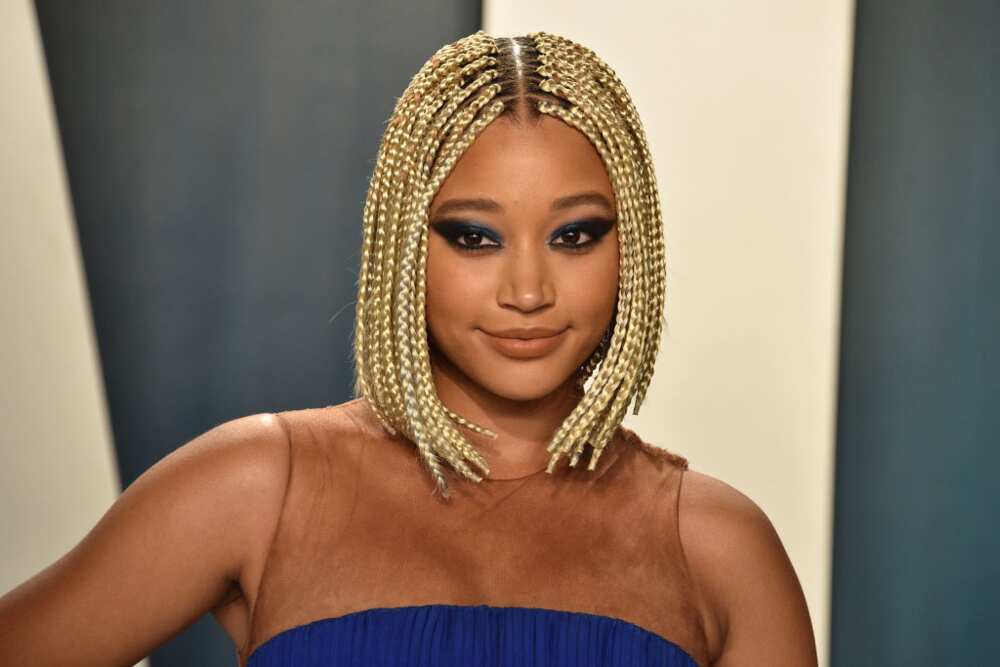 The star's birthday is October 23, 1998. This means Amandla Stenberg age, as of 2020, is 22 years old.
Amandla Stenberg movies
Amandla has been acting since 2011, and today, she has acted in over 15 movies, animated films, and TV shows.
Here is a full list of the movies she has acted in:
Colombiana (2011)
The Hunger Games (2012)
Mercy (2013)
Rio 2 (2014)
As You Are (2016)
Everything, Everything (2017)
The Darkest Minds (2018)
The Hate U Give (2018)
Where Hands Touch (2018)
Dear Evan Hansen (TBA)
Next, we have a list of the TV shows she has acted in:
A Taste of Romance (2012)
Sleepy Hollow (2013-2014)
Mr. Robinson (2015)
Neo Yokio (2017)
Drunk History (2019)
The Eddy (2020)
Amandla Stenberg height
The performer is of average height. She stands at 5 feet 3 inches, which equals 1 m 60 cm.
Amandla Stenberg net worth
At a young age, she has already earned herself a comfortable living. According to Celebrity Net Worth, she is worth $2 million.
Is Amandla Stenberg gay?
Amandla is a very outspoken ally of the LGBTQ+ community and the feminist movement. At various points in her life, she has stated she was attracted to both men and women, yet later she came out as gay.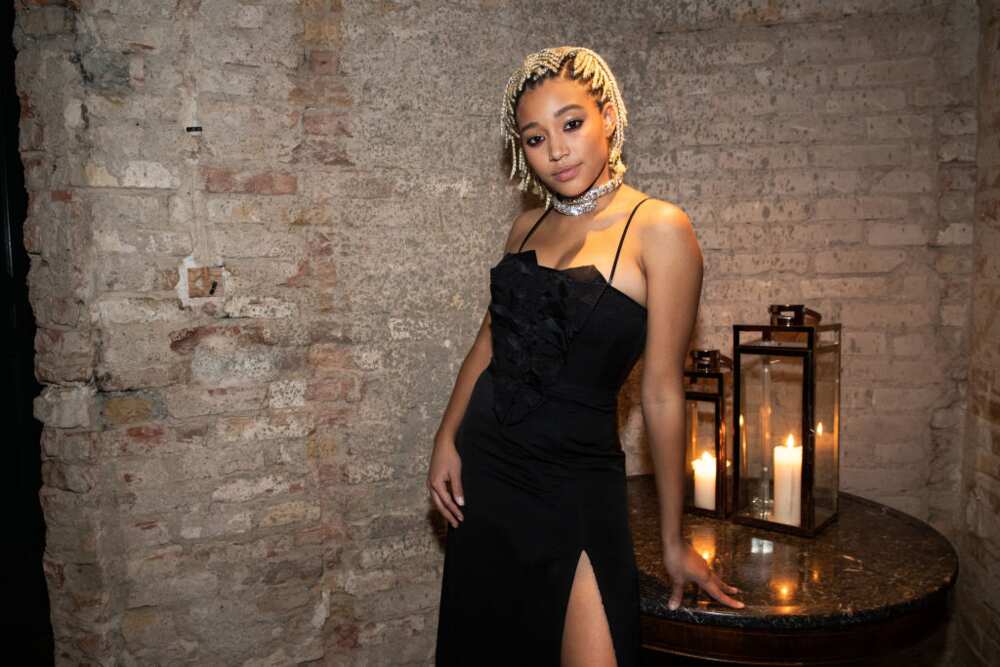 Additionally, the young star also identifies as non-binary, which means that she uses "she/her/hers" and "they/them/theirs" pronouns interchangeably.
Amandla Stenberg girlfriend
The celebrity had a publicized relationship in the past with a fellow creative personality. In early 2018, she began dating the singer Mikaela Mullaney Straus, who is known under her alias, King Princess.
Amandla Stenberg King Princess romance was loved and admired by their fans. However, the couple broke up in late 2018, and since then, Amandla has not had any more relationships that are known to the public.
Amandla Stenberg is not only a gifted actor but also a socially and politically active individual.
READ ALSO: Natalie Dormer bio: age, height, net worth, husband, movies
Legit.ng has reported about the actress Natalie Dormer, who has played a part in "The Hunger Games" and also was a star of "Game of Thrones".
What is known about Natalie, and why is her life so fascinating? Check out the article to learn more about her.
Source: Legit.ng