Park Bom bio: Age, net worth, weight gain, plastic surgery
Park Bom was once a member of the popular girl group 2NE1 which used to blow up music charts. This talented woman then decided to pursue a solo career and release her own singles. You will find her success story compelling.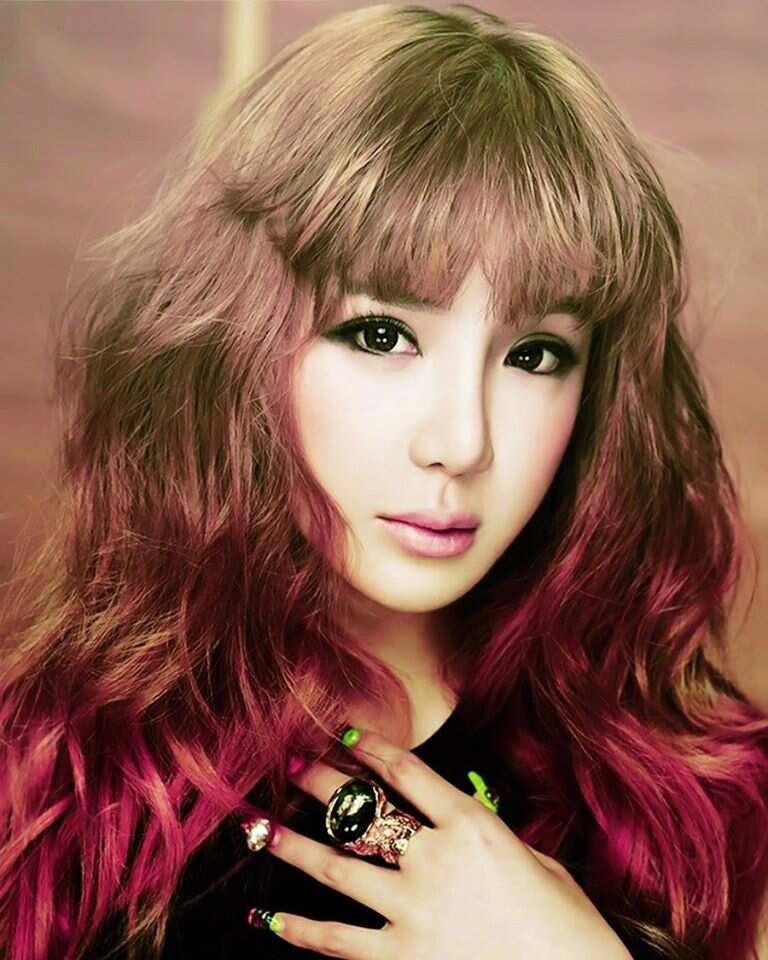 The musician is one of the most popular South Korean stars that are always in the limelight. She constantly gets attention from fans and the media.
What is so appealing about her, and how did she manage to achieve her overwhelming fame?
Profile summary
Full name: Park Bom
Birthday: March 24, 1984
Age: 36 years old
Height: 5 feet 5 inches (1 m 65 cm)
Nationality: South Korean
Birthplace: Seoul, South Korea
Occupation: Singer
Genres: K-pop, R&B
Pak Bom biography
The singer was born in Seoul, South Korea. Her birthday is on March 24, 1984, which means Park Bom age is 36 years.
Her interest in music began when she was in high school. Initially, her parents did not support the idea, but her aunt helped her to move to the United States and study music there.
She went to Berklee College of Music to get her education and also majored in Psychology at Lesley University. She was also a Gould Academy student.
Back in South Korea after finishing her education, she decided to audition for the YG Entertainment training program.
She had three unsuccessful attempts before finally getting accepted. That was also when she discovered that she had lymphadenitis.
2006 was the year when her career kicked off, as she was featured in some of Big Bang's early songs and had collaborations with such artists as Lexy and Red Roc.
In 2009, she became a part of the girl group 2NE1 together with CL, Minzy, and Dara. Their debut was in May that year when they publicly performed the song "Fire".
The single "I Don't Care" brought them massive success and won the "Song of the Year" award at the Mnet Asian Music Awards.
While still performing in the group, the singer found time to record solo songs such as "You and I" and "Don't Cry" which gained popularity among fans and did well in the charts.
Park Bom scandal and life after controversy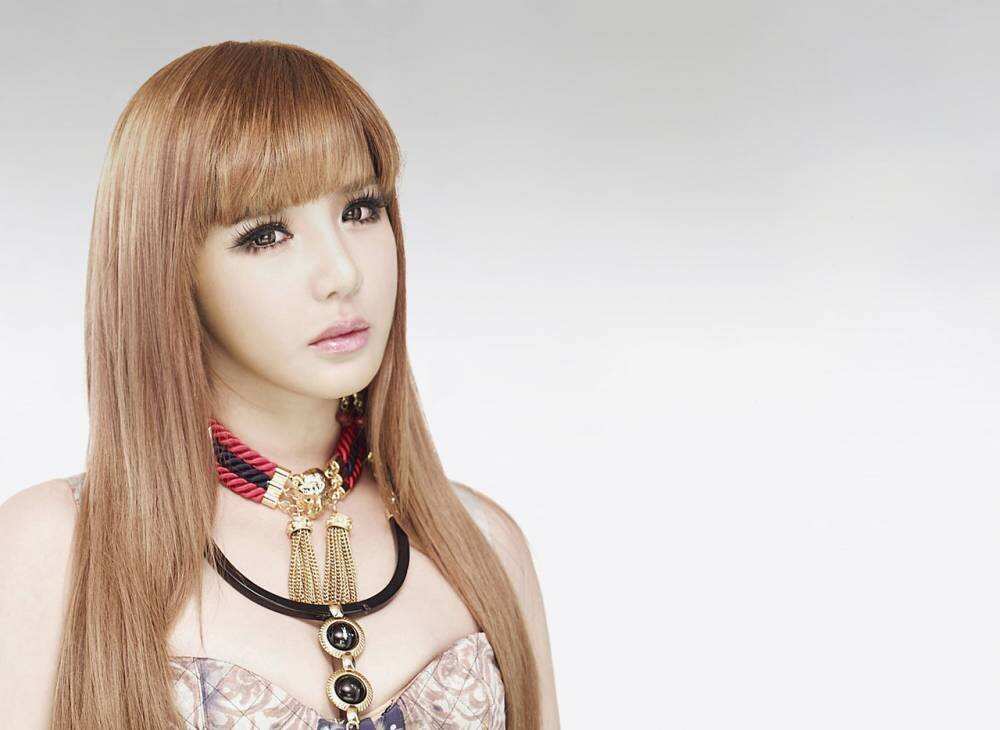 In 2014, the singer was under investigation for drug smuggling (80 amphetamine containing tablets) through international mail sent to her by some family members in the US. She was not charged.
Later, YG Entertainment issued a statement which explained that Bom did not abuse her celebrity status but needed to refill the proportional medicine for an overseas effective method of a therapy treatment.
The same year, she joined the reality TV show "Roommate", where 11 celebrities had to live in the same house, but quickly withdrew and took a break from the industry.
Although she performed together with 2NE1 in 2015, the next year it was announced that the group was being disbanded, and the singer left YG Entertainment.
After her departure, she pursued a fruitful solo career. Her single album "Spring" was released on March 13, 2019. It was a hit.
She also participated in the reality TV show "Queendom" and released a few songs during her time on the show.
One of her most exciting collaborations was with her former groupmate Dara, who featured in the album "Spring" and participated in the recording of the single "First Snow".
Park Bom net worth
According to Celebrity Net Worth, her net worth is $20 million.
During the prime years of 2NE1, this singer was probably the most popular member of the group, as she was the main vocalist. Her participation in the band and other ventures brought her a considerable net worth.
Park Bom weight gain
Recently, Pak Bom attended the 56th Grand Bell Awards. She sparked online conversation as netizens pointed out that she looked drastically different from before as she had gained some weight.
Park Bom plastic surgery: Are the rumours true?
Since her latest public appearance, a lot of rumours have ensued about an alleged Park Bom surgery that the singer might have had on her face.
The reason why a lot of fans agree with these allegations is the fact that Park Bom before and after plastic surgery photos look completely different.
K-pop enthusiasts have been comparing Park Bom before and after pictures, trying to find the differences in her facial features.
Many people are convinced that Park Bom before surgery looked healthier.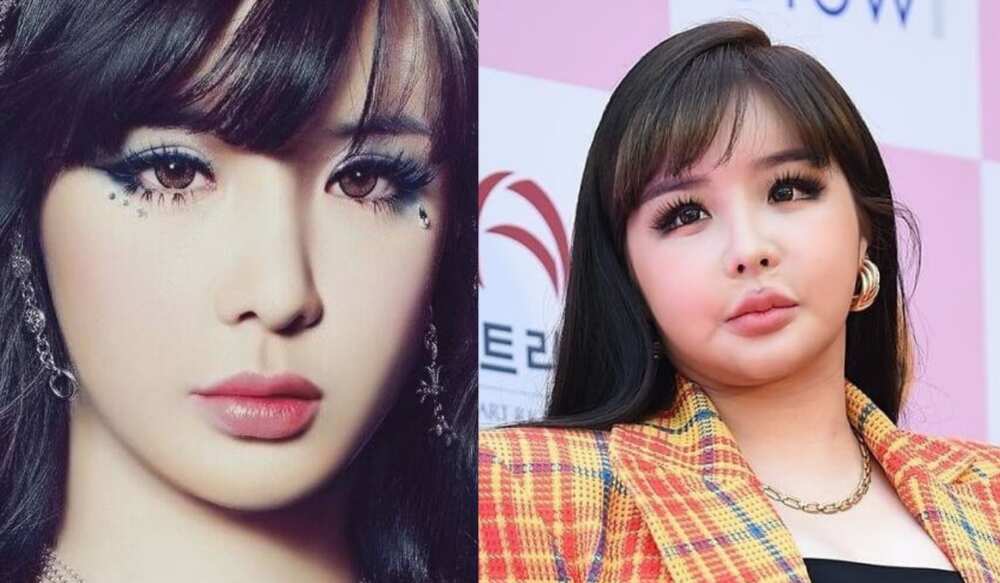 A lot of people wondered - what happened with Park Bom? The artist's agency, D-Nation, decided to issue a statement that addressed the surgery rumours.
According to them, she did not have any plastic surgery, and her looks are merely a result of constant stress.
It is reported that due to the fact that last year was a busy one for the artist, she had low stamina and some health problems, but she is now recovering and having some well-deserved rest.
Social media
You can follow her on the Park Bom Instagram account where she posts the latest photos and news from her life.
Fun facts about Pak Bom
She has an older sister, Go-eun, who plays the cello.
As a teenager, Pak Bom was diagnosed with ADHD.
It looks like Park Bom is recovering from having a busy year, but she is not giving up anytime soon. Her fans cannot wait for her comeback.
Source: Legit.ng