Lou Diamond Phillips bio: age, height, nationality, spouse, kids
Lou Diamond Phillips is an actor, writer and director who rose to prominence when he played the lead role in the biopic film La Bamba. He went on to receive a Golden Globe Award nomination for Best Performance by an Actor in a Supporting Role in a Motion Picture for his performance in Stand and Deliver. Other notable films in which Phillips has starred include Che, Courage Under Fire, Young Guns and Young Guns II.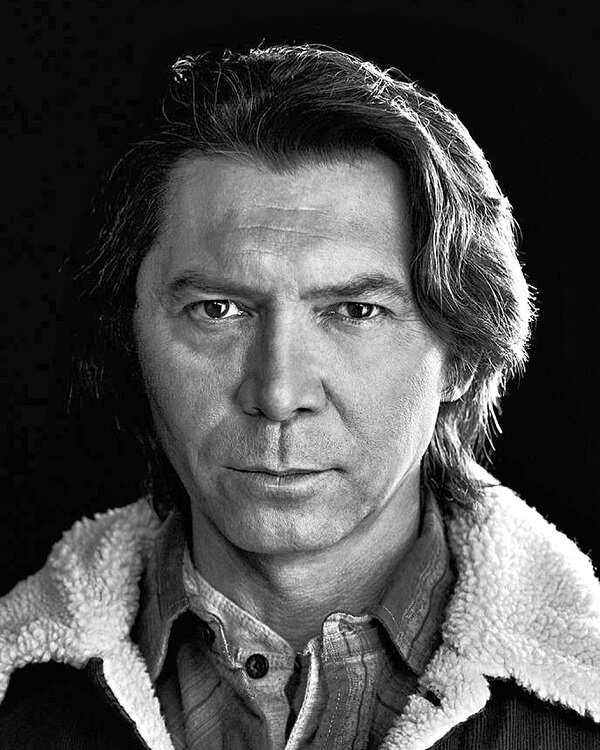 Lou Phillips is no doubt one of the best actors in the world. He has acted various roles in almost every platform of performing art, including the big and small screen, stage, radio, and music. He has also won accolades for lots of his performances.
Profile summary
Name: Lou Diamond Phillips
Age: 58 years
Date of birth: February 17, 1962
Place of birth: Subic Bay Naval Base, Philippines
Lou Diamond Phillips nationality: Filipino-American
Ethnicity: Mixed
Height: 6ft
Weight: 76kg
Hair colour: Black
Eye colour: Brown
Horoscope: Aquarius
Marital status: Married
Children: Four daughters
Profession: Actor, Screenwriter, Director
Net worth: $6 million
Early life and background
Lou Diamond Phillips was born on February 17, 1962, in Subic Bay Naval Base, Olongapo City, Zambales, Philippines.
How old is Lou Diamond Phillips? Lou Diamond Phillips age is 58 years.
Phillips was named after the US Marine Leland "Lou" Diamond. His birth name was Lou Diamond Upchurch. He took his stepfather's surname, Phillips, after his biological father died. Lou Diamond Phillips parents were Lucita Umayam Arañas and Gerald Amon Upchurch.
Who is Lou Diamond Phillips father? His father, Gerald Amon Upchurch, was a Marine KC-130 crew chief.
What nationality is Lou Diamond Phillips? He is Filipino-American.
Philips' mother was a native of Candelaria, Zambales, the Philipines, while his father was an American of Scots-Irish and partially Native American descent. Lou Diamond Phillips ethnicity is a mix of American, Philipino, and Scots-Irish.
Phillips was raised in Texas. He graduated from Flour Bluff High School in Corpus Christi in 1980. He continued his studies at the University of Texas and graduated with a B.A in Drama.
Education was not the only activity young Lou Diamond Phillips engaged in; he began playing card game in college and became very good at it. In 2009, Phillips made $36,626 from playing card games.
Body measurements
How tall is Lou Diamond Phillips? The actor is quite tall, Lou Diamond Phillips height is 1.83 m. The actor weighs 76kg. His shoe size is 11 (US).
Career
His first major acting role was in the film called Trespasses. Before Trespasses, he played an uncredited role in the TV movie Time Bomb, and he played a punk in Interface in 1984. In 1985, he played a thug in the TV series Dallas.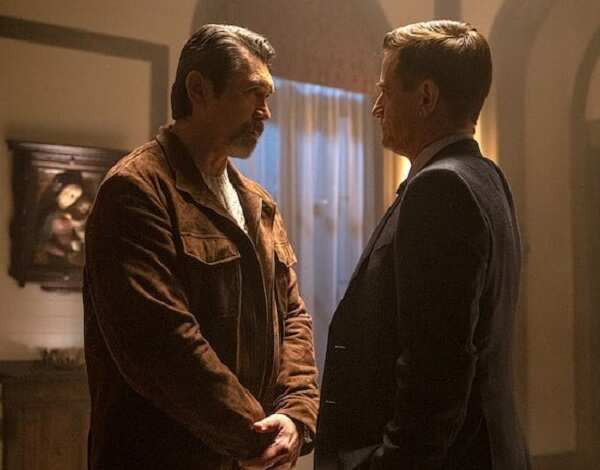 Phillips's big break came with a lead role in La Bamba, in which he played teenage rockstar Ritchie Valens. Before his cinematic breakthrough, he acted in Miami Vice as Detective Bobby Diaz in 1987.
Also, in 1987, he starred in the music video for the track La Bamba by rock band Los Lobos. He also featured in the TV movie The Three Kings.
In 1988, Phillips co-starred with Edward James Olmos in the high school drama Stand and Deliver. He played Angel David Guzman, a cholo gangster who is inspired by his math teacher, Jaime Escalante, to excel at calculus.
In 1989, Lou Phillips was nominated for a Golden Globe Award for Best Performance by an Actor in a Supporting Role in a Motion Picture and won an Independent Spirit Award for Best Supporting Male for his role in Stand and Deliver.
In 1988, Phillips co-starred with Emilio Estevez and Kiefer Sutherland in the Western filmYoung Guns, in which he played Jose Chavez y Chavez, a historical Old West outlaw.
Also in 1988, he played the leading role in Dakota as John Dakota. 1989, he played Ray Forgy in Disorganised Crime. He played Hank Storm in Renegades. He starred in Michael Jackson's Liberian Girl short video as himself.
In 1990, he played Russell Logan in The First Power. He played Jesus Fuentes in A Show of Force and he acted in Demon Wind as Louis Gem Phips.
In 1990, he reprised his role as Jose Chavez y Chavez in Young Guns II. In the mid-1990s, Phillips was a vocalist with the Los Angeles-based rock group The Pipefitters.
From 1990 to early 1993, Lou acted in six films and one TV series. In August 1993, he had a guest-starring role in the TV movie Wind in the Wire.
In 1996, Phillips made his Broadway debut as The King in The King and I. Phillips won a Theatre World Award and was nominated for both a Tony Award and a Drama Desk Award for his performance. He went on to feature in Courage Under Fire opposite Denzel Washington and Meg Ryan.
In 1998, he starred as Cisco in the comedy-action movie The Big Hit. He later played a minor role in the sitcom George Lopez. He also featured in the first season of the TV series 24 as secret agent Mark DeSalvo, opposite former Young Guns star, Kiefer Sutherland.
Lou played the role FBI agent and snipper, Ian Edgerton, in Numb3rs from 2005 to 2010.
In 2003, he had a cameo role together with Harrison Ford in the action-comedy film Hollywood H*micide. On September 11, 2007, Phillips joined the touring troupe for Lerner and Loewe's Camelot in the role of King Arthur.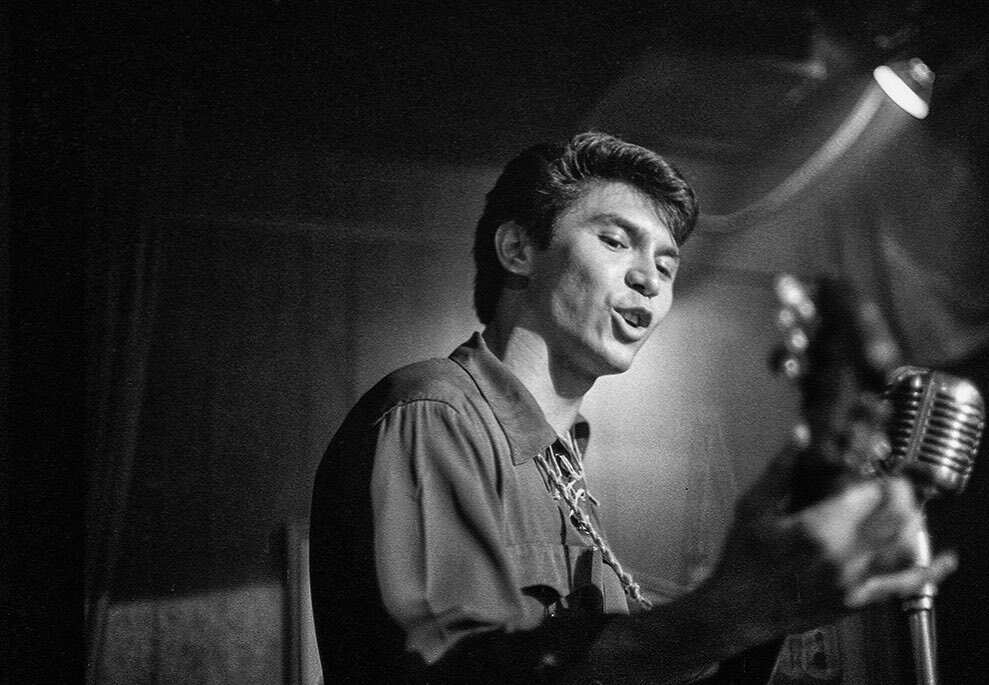 Phillips had a recurring role as Colonel Telford in the Stargate Universe television series during its two-season run on the SyFy channel from 2009-2011. He played the would-be commander of the Destiny expedition who is left behind when an accident launches an unsuspecting crew into deep space.
In January 2012, he participated in the Food Network reality series Rachael vs. Guy: Celebrity Cook-Off. He won the competition with a score of 28 out of 30 and received $50,000 as prize money.
In June 2012, Philips began co-starring in the TV series Longmire, a show about a modern-day sheriff played by Robert Taylor. Phillips played Henry Standing Bear, a Native American who is Longmire's best friend.
In December 2012, he was featured in Imagine Dragons' music video for Radioactive, which now has over one billion views on YouTube.
In 2013, Phillips played the character LDP in the short comedy film Lucy in the Sky. His character is an exaggerated version of himself.
In 2014, he replaced an injured Scott Lee in Opera Australia's Melbourne production of the King and I. He reprised his role as the King of Siam.
In 2014, he also guest-starred in The Wiggles Rock and Roll PreSchool DVD and made guest appearances on their TV program on ABC. In 2016, Philips portrayed serial killer Richard Ramirez in The Night Stalker.
Does Lou Diamond Phillips still act? Lou Phillips is still actively acting. He currently plays Gil Arroyo in the TV series Prodigal Son; he has been playing the character since 2019.
Lou Diamond Phillips movies and TV shows
Lou Pillips has over 145 acting credits, ten director credits, eight soundtrack writing credits, and more. He has such an impressive career that many actors could only wish for. Here are all Lou Diamond Phillips TV shows and movies.
Interface (1984): As Punk #1
Trespasses (1986): As The Drifters.
La Bamba (1987): As Ritchie Valens.
Dakota (1988): As John Dakota.
Stand and Deliver (1988): As Angel David Guzman.
Young Guns (1988): As Jose Chavez y Chavez.
Disorganized Crime (1989): As Ray Forgy.
Renegades (1989): As Hank Storm.
Arduous Moon (1990): As Bob.
Young Guns II (1990): As Jose Chavez y Chavez
A Show of Force (1990): As Jesus Fuentes.
The First Power (1990): As Russell Logan.
Demon Wind (1990): As Louis Gem Phips.
The Dark Wind (1991): As Officer Jim Chee.
Ambition (1991): As Mitchell Osgood.
Shadow of the Wolf (1992): As Agaguk.
Extreme Justice (1993): As Detective Jeff Powers.
Dangerous Touch (1994): As Mick Burroughs.
Sioux City (1994): As Jesse Rainfeather Goldman.
Teresa's Tattoo (1994): As Wheeler.
Boulevard (1994): As Hassan.
Courage Under Fire (1996): As Staff Sergeant John Monfriez.
The Big Hit (1998): As Cisco.
Another Day in Paradise (1998): As Jewels.
Brokedown Palace(1999): As Roy Knox.
Bats (1999): As Sheriff Emmett Kimsey.
Picking Up the Pieces (2000): As Officer Alfonso.
Supernova (2000): As Yerzy Penalosa.
A Better Way to Die (2000): As William Dexter.
Knight Club(2001): As Dirk Gueron.
Route 666 (2001): As Jack La Roca.
Lone Hero (2002): As Bart.
Stark Raving Mad (2002): As Gregory.
Malevolent (2002): As Jack Lucas.
Striking Range Eugene (2006): As "Vash" Vasher.
El Cortez (2006): As Manny DeSilva.
Fingerprints(2006): As Doug.
Che: Part Two (2008): As Mario Monje.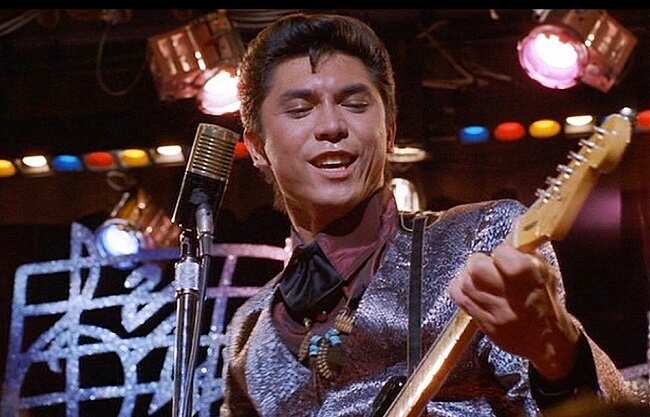 Death Toll (2008): As Mayor Padial.
Never Forget (2008): As Frank Hill.
The Invited (2010): As Garrett.
Transparency (2010): As David.
Filly Brown (2012): As Jose Tonorio.
Sanitarium (2013): As James Silo.
Sequoia (2014): As Colin.
The Wisdom to Know the Difference (2014): As Carlos.
The 33 (2015): As Luis "Don Lucho" Urzúa.
Sky (2015): As Duane.
Avenge the Crows (2017): As Casper.
Cop and a Half: (2017): As Detective Simmons.
Cop and a Half: (2017): As Warden Tono.
Adverse (2020): As Dr. Cruz.
Time Bomb: (1984): He acted as a terrorist in the TV film.
Dallas (1985): As Sidewalk Thug.
The Three Kings (1987): As Tag.
Miami Vice (1987): He acted as Detective Bobby Diaz.
The General Motors Playwrights Theater (1991): As Clash.
Sesame Street (1991): He was a guest in season 22 season.
Tales from The Crypt (1993): As Jerry.
The Untold West (1993): He narrated an episode.
Override (1994): As Cal.
Undertow (1996): As Jack Ketchum.
Spin City (1998): As Nate.
The Outer Limits (1998): As Captain Cotter McCoy.
Adventures from the Book of Virtues (1998): As Martín.
In a Class of His Own (1999): As Ricardo 'Rich' Donato.
Detective: As Nick Ross.
Wolf Lake (2001 - 2002): As John Kanin / Noah Cassidy in 10 episodes.
Night Visions (2001): As Tom Fallor in the episode, Dead Air/Renovation.
Resurrection Blvd. (2002): As Harry Tran.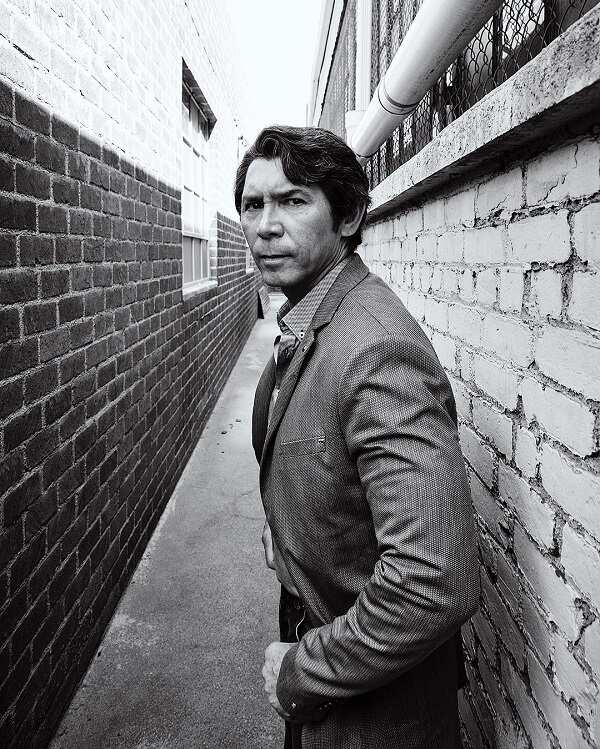 24 (2002): As Mark DeSalvo.
George Lopez (2003): As George Lopez's brother.
Red Water (2003): As John Sanders.
K10C: Kids' Ten Commandments (2003): He voiced the character, Nathan.
The Handler (2003): As Andy Torres.
The Trail to Hope Rose (2004): As Keenan Deerfield.
Gone, But Not Forgotten (2005): As Alan Page.
Murder at the Presidio (2005): As CWO James Chandler.
Jack & Bobby (2005): As Juan Roberto Alba.
Alien Express (2005): As Vic Holden.
Numb3rs (2005 -2010): As Agent Ian Edgerton.
The Triangle(2005): As Meeno Paloma.
Aquaman (2006): As Tom Curry.
Law & Order: Special Victims Unit(2006): As Victor Paul.
Psych (2007): As Special Agent Lars Ewing.
Termination Point(2007): As Dr. Daniel Winter.
Lone Rider (2008): As Bobby Hattaway.
The Beast (2009): As Capone.
Love Takes Wing (2009) As Ray Russell.
Angel and the Badman (2009): As Quirt Evans.
Carny (2009): As Atlas.
Stargate Universe (2009 -2010): As Colonel David Telford.
American Dad! (2010): Voiced Rusty.
Chuck (2011): As Augusto Gaez.
Cougar Town (2011): As himself.
Happily Divorced (2011): As David.
Metal Tornado (2011): As Michael Edwards.
Criminal Behaviour(2011): As Lt. Henry Enriquez.
Longmire (2012 -2017): As Henry Standing Bear.
Southland (2012): As Officer Danny Ferguson.
The Aquabats! Super Show! (2012): As The Spirit of the Sun.
Ironside (2013): As Stuart White.
Another Period (2015): As Yengundo
Ironside (2013): As Saúl Guerrero.
The Wiggles: Rock & Roll Preschool (2015): As Himself
The Night Stalker (2016): As Richard Ramirez
Elena of Avalor (2016-present): Voiced Victor Delgado in 11 episodes.
Hawaii Five-0 (2017): As Deputy Marshall Wes Lincoln.
Training Day (2017): As Thurman Ballesteros.
The Ranch(2017): As Clint.
You're the Worst (2017): As Himself.
Brooklyn Nine-Nine (2017): As Jeff Romero.
Graves (2017): Episode: They Die Happier.
Criminal Minds (2018): As Deputy Cheif, Sheriff Clifford Mason.
NCIS: New Orleans (2018): As Cedric Gosset.
Goliath (2018): As Oscar Suarez.
Conversations in L.A. (2019): As Martin.
Blue Bloods (2018 - 2020): As Louis Delgado.
The Lion Guard (2019): He voiced Surak.
Big Kill (2019): As Johnny Kane.
Prodigal Son (2019– present): As Gil Arroyo.
Lou Diamond Phillips has been nominated for various awards. He has won 11 awards and has been nominated 19 times altogether. Among other awards, he has been nominated for a Golden Globe Award, a Primetime Emmy Award, a Western Heritage Award, and more.
Marriage and relationships
Who is Lou Diamond Phillips married to? Since August 16, 2007, Yvonne Boismier has been Lou diamond Phillips wife. Phillips and Yvonne began dating in 2004 and got married in 2007.
Phillips and Yvonne have one child together. Lou Diamond Phillips daughter with his current wife is named Indigo; she was born in October 2007.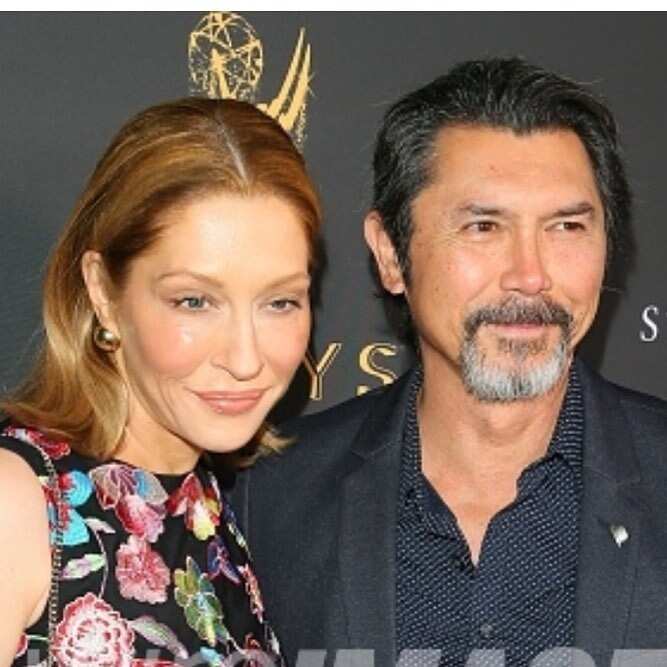 Phillips has been married twice before his current wife. He was previously married to Kelly Phillips and Julie Cypher.
Lou met Julie Cypher while filming the movie Trespasses. She became Lou Diamond Phillips spouse on September 17, 1987. Unfortunately, they divorced on August 5, 1990. Julie Cypher announced that she was gay shortly after their divorce and she began seeing Melissa Etheridge.
After his first divorce, Phillips began dating Jennifer Tilly; he met her on the set of Shadow of the Wolf in 1992. They were engaged for a brief period, but they broke up.
Lou Phillips married model and actress Kelly Phillips in 1994. He has three children with Kelly; they are, twins Grace and Isabell born in October 1997, and Lili born in September 1999. Lou and Kelly separated in 2004, and their divorce was finalized in July 2007.
Phillips is a proud girl-dad. Lou Diamond Phillips kids are all girls; he has a total of four daughters from two of his marriages.
One of Lou diamond Phillips daughters is the popular model Grace Phillips.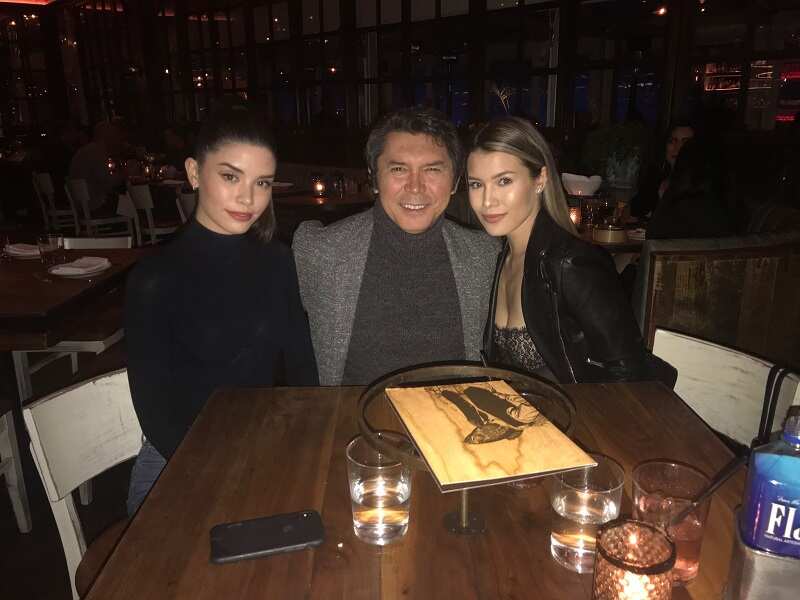 Lou Diamond Phillips net worth
Lou Phillips's earnings come mainly from his work as an actor, writer, director, and producer. Lou Diamond Phillips net worth is estimated to be $6 million.
Social media
Lou Diamond Phillips is on Twitter. He has 168.7k followers on the platform. The actor tweets almost every day. He often tweets about his work, family, and his cats.
Lou Diamond Phillips is an actor, director, and screenwriter who is known for La Bamba, Courage Under Fire, Stand and Deliver, and more. His acting career has spanned over 30 years and he is still going strong. He currently features in the TV series Prodigal Son.
Source: Legit.ng