Renate Blauel bio: what is Elton John's ex-wife doing now?
One of the most shocking announcements of the 1980s music industry was Elton John's marriage to his good friend, Renate Blauel. It was especially confusing to those who knew about the famous musician's sexual orientation. Why did this wedding happen, and what is the former Elton John wife up to now?
Elton John Renate Blauel story was based on true friendship and devotion. However, many people speculate about whether there was also romantic love. The legendary musician has embraced his sexual preferences since then and is happily married to a man, but in the 1980s, it was not so easy for gay people to accept themselves. What role did Renate play in this story?
Profile summary
Full name: Renate Ruth Margot Blauel
Birthday: March 1, 1953
Age: 67 years old
Nationality: German
Birthplace: Berlin, Germany
Occupation: Sound engineer, music producer
Husband: Elton John (m. 1984 - d. 1988)
Biography
The full name of this woman is Renate Ruth Margot Blauel. She is a sound engineer and music producer, who comes from Germany and was born in Berlin. Renate Blauel age is 67 years, as she was born on March 1, 1953.
Not much is known about her early life. Her father, Joachim Blauel, had moderate success as a publisher. She grew up during the turbulent era in her country, and at one point, she decided to start a career in the music industry. She moved to London at the age of 22. Her first job was at the Croatia Records company.
She worked with such musicians as Mike Oldfield, Vitesse, Ryuichi Sakamoto, Stephen Bishop, Japan, Piet Veerman, and The Blues Band. Eventually, she got a chance to collaborate with big names like Marvin Gaye, The Teardrop Explodes, Sunny Jim Band, and Duran Duran.
The talented sound engineer first met her future husband Elton John when they collaborated on his album "Too Low for Zero" in 1983. They quickly developed a friendship, and the young woman helped the famous celebrity to stay grounded. Her calming aura matched very well with his fiery personality. She went on tour with him in support of his new album and became one of his closest friends.
How Renate Blauel became Elton John spouse
The renowned musician proposed to his close friend in February 1984, when they were having dinner. Only three days later, their wedding took place. Their sudden marriage was a huge sensation in the media and shocked many people, including those who were close to the music star.
Elton appeared to be as bisexual in 1976 during his interview, which he gave to The Rolling Stone. However, a lot of people thought he was actually gay, not bisexual, and that he is hiding his true orientation.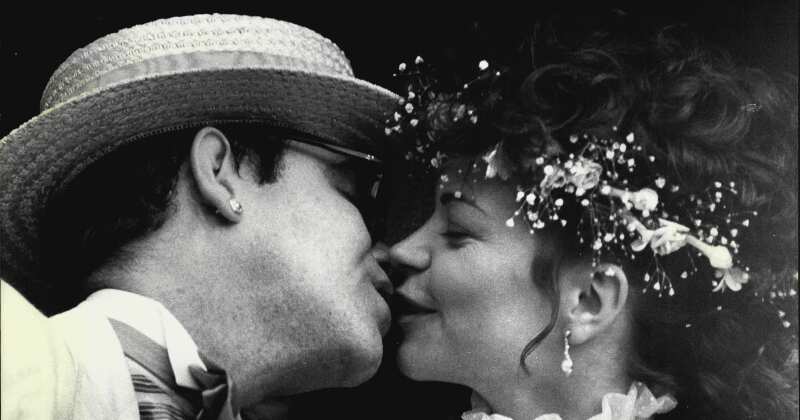 The wedding was luxurious and had music stars like Rod Stewart and Olivia Newton-John in the attending. John Reid, who was the ex-spark of Elton, was the best man at the wedding. There was a lot of expensive food, like lobster, lamb, salmon, beef, turkey, crab, oysters and other delicious things.
The bride was wearing a custom-made dress and a pendant made of diamonds. The couple looked happy, and there was no denying that they looked beautiful together. The musician's publicist, Caroline Boucher, even let the public know that Elton John mother Sheila gifted the newlyweds a baby stroller.
Divorce and aftermath
Four years after the impressive wedding, the marriage fell apart, and the two decided to get divorced. They did not have any children together. The announcement of the split stated that they are divorcing on friendly terms.
This birthed another wave of speculation about John's sexuality. The tabloids claimed that the marriage was only intended as a cover for his true preferences, and there was no romantic love between him and Renate. A few years later, the star publicly came out as gay.
Renate Blauel today
Nowadays, Elton John is happily married to his long-time partner David Furnish, and they have two children together - Zachary and Elijah. Elton John husband is a Canadian filmmaker.
Out of Elton John marriages, only his second one has become successful. The singer sometimes remembers his first wife in the interviews, though it is unknown whether they are still in contact with each other.
In the interview with The Australian, which he gave in 2008, he opened up about his first marriage. He admitted that he was struggling with alcohol and drug addiction back then. His inner addict thought that if having relationships with men does not make him happy, then he should marry a woman, and everything would change. However, his process of thought was not clear back then, and he ended up hurting Renate, which he has regretted for the rest of his life. He confessed that he loved her and considered her to be a great person.
In 2017, he publicly supported gay marriage in Australia through an Instagram post. In this post, he explicitly mentioned his former wife, saying that he had a lot of admiration and love for her. He stated that throughout their marriage, he kept denying who he really was, and this caused feelings of pain to both of them. He also said that meeting his husband helped him to accept himself and feel free to be who he really is.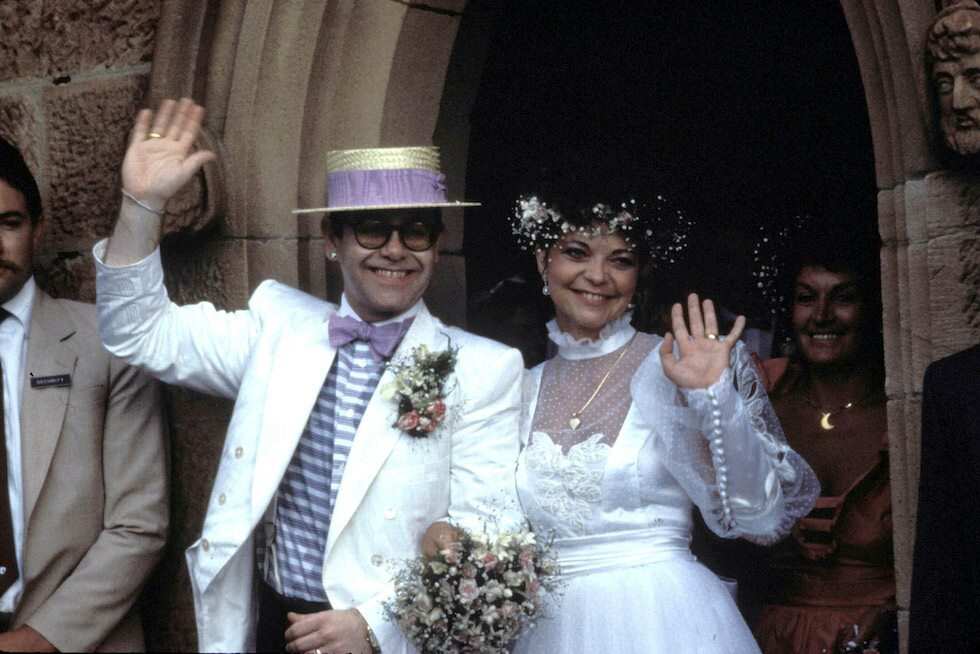 Renate Blauel now is retired from the public eye for a long time. After they got separated for good, she lived in Surrey in a house that was purchased by her ex-husband. In the early 2000s, she went decided to go back to her usual life in Germany, since she had to take care of her elderly parents. Currently, her whereabouts are unknown, and she never spoke out publicly about her marriage to the famous musician. It is also unclear whether she ever got married again.
In 2019, the movie "Rocketman" came out. It depicts the life story of Elton John, and Taron Egerton portrays the main role. The actress Celinde Schoenmaker played the part of his ex-wife Renate. This movie was successful in the box office and earned a good reputation among critics.
Many people still speculate about the ex-wife of the famous British music genius and her fate. It looks like he came to terms with his identity, and still holds out enormous admiration for her, as well as has deep regrets about what happened.
The story of Renate Blauel is exciting, yet quite tragic since she was married to someone who could not fully love her back. Hopefully, this woman is currently leading a happy life out of the limelight.
Source: Legit.ng