List of languages in Nigeria and their states
There are so many countries in the world, and every country has its own unique language. Although Nigeria has English as its official language, many other local languages are still alive and spread widely across the country. Let's find out how many languages are in Nigeria and which ones are mother tongue languages to Nigerians.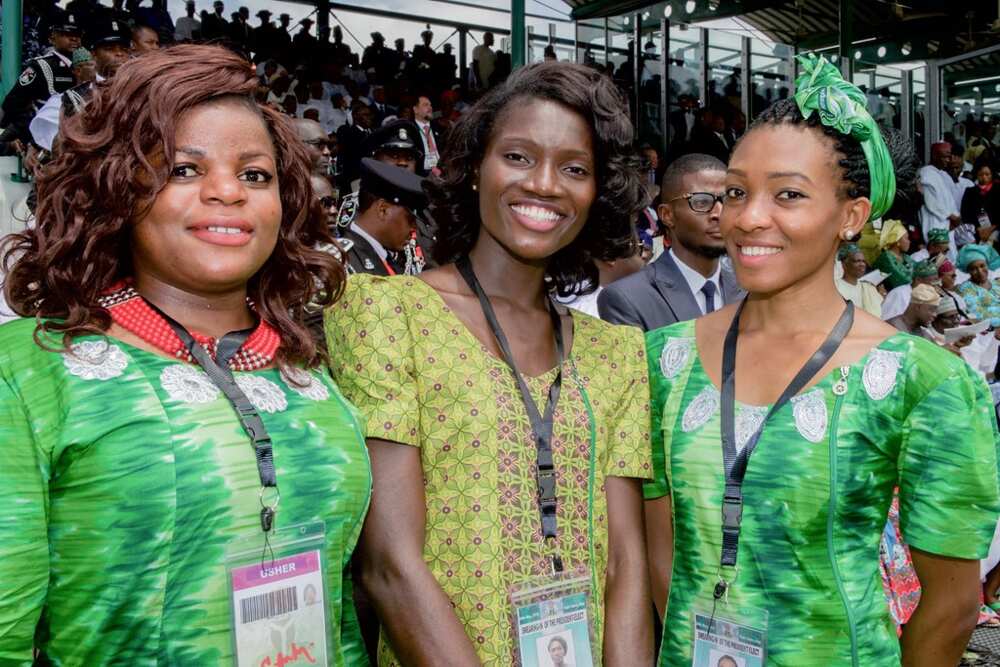 A long time ago, Nigeria chose English to be the official language. The former colonial language was supposed to unite the country not only in cultural but in a linguistic ways as well. These days, the youths and adults prefer to speak English, especially in urban areas and big cities. However, rural population have not given up on their traditions and stick to their roots, speaking local languages.
As a result, there are over 520 languages spoken in Nigeria, there still remain some major languages in states. Hausa, Urhobo, Fulfulde, Igbo, Yoruba, Ibibio, Edo, and Kanuri have most of the speakers in Nigerian states.
The huge number of tribes and peoples living in Nigeria is of interest to researchers of local dialects. The most widely spoken of the 529 languages in Nigeria is Yoruba. It is especially common in the western and southwestern parts of the state. The areas where the Yoruba language is spread is called Yorubaland.
The Hausa language also serves as a means of interethnic communication in West Africa among the Muslim population. In addition to 18.5 million Nigerians, residents of Niger, Sudan, Cameroon, Ghana and Benin can speak Hausa.
READ ALSO: How many tribes in Nigeria?
Most spoken languages in Nigeria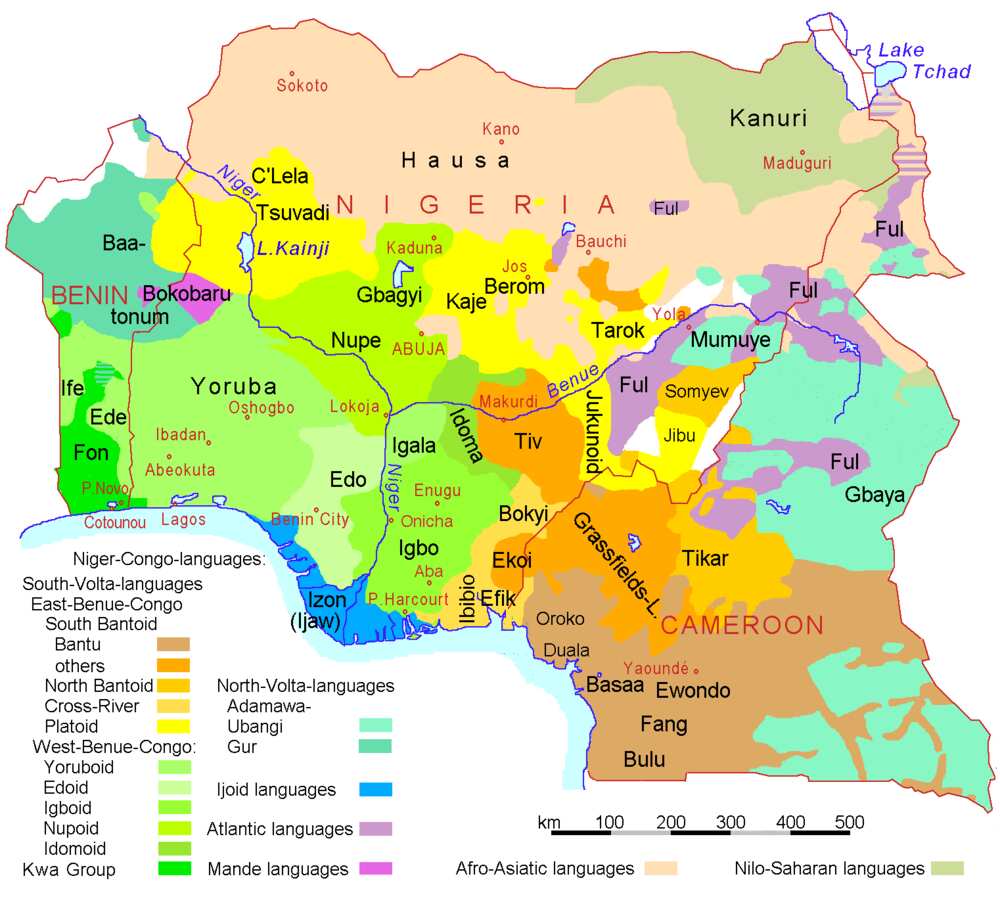 1. Hausa
It is the most common language in Nigeria. It is also often associated with the Islamic culture. According to the electronic edition of Ethnologue - 1991 SIL, for 18.5 million of Nigerians Hausa is the first language and 15 million speak this language as the second. If we consider Wikipedia data for 2016, Hausa is the native language for about 70 million people, at the same time for 50 million of Nigerians, it is the second language. Sokoto, Kaduna, Katsina, Kano, Bauchi, Jigawa, Zamfara, Kebbi, and Gombe states are main areas that speak the Hausa language. The Hausa language is not just the states' local dialect. It is used for broadcasting on international radio stations, such as the BBC.
2. Igbo
More than 24 million people in Nigeria use the Igbo language for daily communication. Citizens of Abia, Anambra, Ebonyi, Enugu, and Imo states use the Igbo language as their first language. In some parts of Akwa Ibom, Delta and Rivers states, the Igbo language is also spoken. But the Igbo language is prevalent in not Nigeria alone. It gained its popularity in Cameroun and Equatorial Guinea. This is due to the rate of immigrants from Nigeria into those countries.
3. Yoruba
The Yoruba language is now spoken by about 21 million people (18.9 million - the first language and 2 million as second) in Nigeria. The Yoruba language is a major language in Nigeria. The main areas that speak this language are Oyo, Osun, Kwara, Ogun, Ondo, and Lagos states and some parts of Kogi State. Yoruba is also widely spoken outside Nigeria. Same as the Igbo language, it is so widespread abroad due to Nigerian immigrants in the UK and the USA. This makes the Yoruba language the top most spoken Nigerian language in the world.
4. Fulfulde
It is spoken by the Fulani diaspora in Northern Nigeria and cattle pastoralists across the Sahel.
11.5 million Nigerians speak this language (2000) and the number is increasing ( 340,000 in Sokoto). The language is spoken in daily communication particularly in Kano, Katsina, Jos plateau, Bororo, Zaria, Maiduguri, Sokoto states.
5. Kanuri
One of the most spoken languages in Nigeria is Kanuri. More than 3 million people consider Kanuri to be their first language and now Kanuri is spoken mostly in Borno, Gombre, Yobe, and Jigawa States. However, there are also about 500,000 people, who although do not speak Kanuri every day but use it as a second language occasionally.
6. Ijaw
This language has a few different dialects. More than 2 million people in Delta, Ondo Bayelsa, and Ekiti states speak it. Egbema, Ikibiri Arogbo, and West Tarairi languages are considered to be this language's dialects.
READ ALSO: South East states in Nigeria
7. Pidgin English
Have you heard anything about this type of English? Pidgin English is a blend of English and ethnic Nigerian languages. These days, there about 30 million speakers in Nigeria and the Pidgin language is mostly spoken in the Niger Delta region.
8. Tiv
It is another major and at the same time minor language in Nigeria. About 2 million people in Nigeria speak this language, mainly in Benue State. Moreover, the language is widespread in Plateau, Nassarawa, and Taraba states.
9. Ibibio
1.5 million native speakers who consider this language as their first, while 4.5 million of Nigerians speak Ibibio as the second language. They are all mostly located in Akwa Ibom State but the speakers can be found in Abia, Rivers, and Cross River states. Aside from English, the Ibibio language is also taught in primary and secondary schools. Also, the local language of Akwa Ibom state is used for broadcasting on radio and television programs.
10. Edo
Last, but not least – the Edo language and its 1 million native speakers. They live mostly in Edo State. There is a lack of common language in Edo state, so from time to time some efforts are put by the government to regulate the situation. Edo language is also spoken in Ondo and Delta states.
"Kewu" or "Bawo": languages' popularity in different states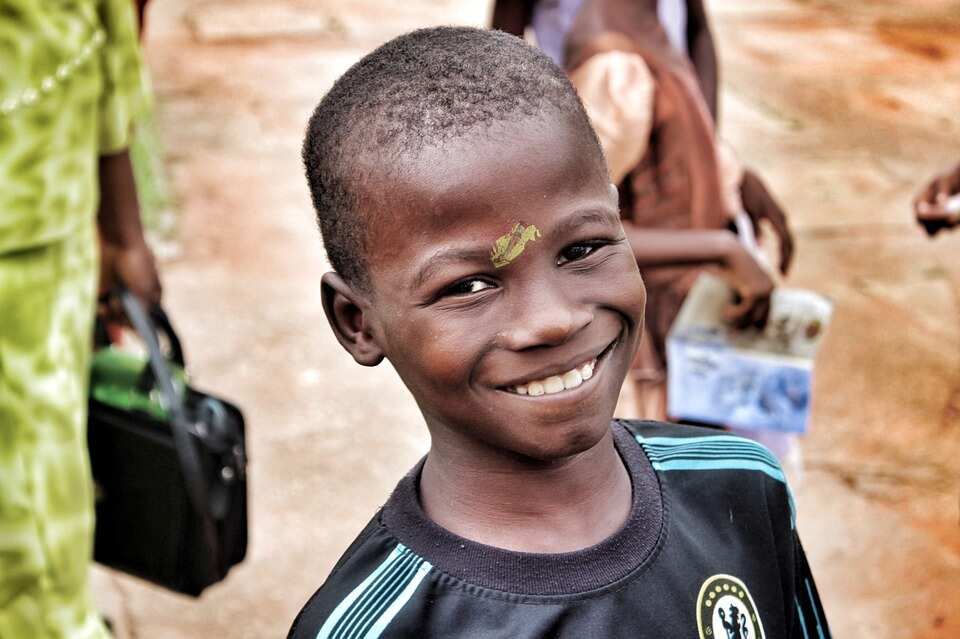  Abia State
Igbo is the only one language spoken in Abia state. It is used both for official documentation, and for daily communication.
 Adamawa State
More than 58 languages are spoken as first languages in Adamawa State. Of course, there are some major languages in the state, such as: Bura phabir, Fultfulde, Huba (Kilba), Bacama/Bata (Bwatiye), Longuda, Mumuye, and Samba Daka.
The other languages in Adamawa State are minor. Partially, due to the influence of Hausa and Fulfulde languages, and partially because of English language's influence.
 Anambra State
There are only three languages spoken in Anambra state. Igala and Igbo are the most spoken ones with Igbo dominating over Igala language. Aduge language remains a minor dialect in the state.
 Akwa Ibom State
Nearly 20 languages are spoken now in Akwa Ibom State. The main languages are Anaang, Ibibio and Igbo. Such languages as Ebughu, Efai, Ekit, Ibino, Ibuoro, etc are not spoken at all, or referred to endangered languages group.
 Bauchi State
Bauchi is the top lingustic state in country for 60+ languages are spoken there. There are also some languages that are more common than others. Main languages spoken in Bauchi State are Bole, Fulfulde, and Hausa. Other ones are considered to be dialects and due to the strong influence and impact of Hausa language, they almost do not exist. Ajawa, Gamo-Ningi, Kubi, and Mawa languages still have a few native speakers, but Lere, Shau and Ziriya languages are considered as endangered languages. If Hausa language continues to spread, it is estimated that very soon there will be less than 30 languages spoken in the state.
 Bayelsa State
In Bayelsa state, there 10 languages, which are used for communication by people. Bayelsa state's languages belong to the Ijo cluster. Engenn, Epie, Ijo, Izon, Biseni, Ekpeyekugbo, Ogbia, Okodia, Oruma are the main ones.
 Benue State
Mainly, there are only 14 langauges spoken as the first languages in Benue State. Idoma, Igede, and Tiv are major languages in the area.
 Borno State
28 languages are spoken by citizens of Borno State. It is also due to Hausa and Kanuri languages' influence that a lot of languages are now endangered. Main languages in Borno State are Shuwa Arabic, Kanuri, and Marghi.
 Cross River
Cross River State is full of different languages. You can observe more than 50 absolutely different languages in the state. Efik, Bokyi, Ejagham, Igede, and Yala are the main languages.
 Delta State
The main ones, among the 11 languages spoken in Delta state, are Igbo, Igala, Isekiri, Izon, and Urhobo languages.
 Ebonyi State
Izi ezaa-ikwo-mgbo, Kukele, Legbo, Mbembe, Cross River, Oring are five languages which are widely spoken in Ebonyi state.
 Edo State
Almost 17 differnet languages are spoken in Edo State. The major ones are Ebira, Edo, Esan, and Okpamheri.
 Ekiti State
Izon language is spoken, as the first language in Ekiti State.
 Enugu State
Enugu state citizens speak Igbo as the first language. It is also a language of daily communication for most of youths in the state.
 Gombe State
More than 21 languages can be heard in Gombe State. Unfortunately, most of these languages are almost dead. It is so mostly due to of strong influence of Hausa language and other main languages, such as Fulfulde or Tangale.
 Imo State
Igbo is the main language of Imo state.
 Jigawa State
Bade, Hausa, Kanuri, Warji are four major languages in Jigawa State. A while ago, the Auyokawa and Teshenawa languages were spoken in the region, but now there are no speakers of these languages.
 Kaduna State
57 languages are spoken in Kaduna State. Gbari and Hausa are themain languages; other languages remain as minor dialects.
 Kano State
There are four languages spoken as the first in Kano State. Fulfulde and Hausa are the major languages, Duwai and Kaduna are small minority languages.
 Kastina State
Kastina state citizens primarily speak Fulfulde and Hausa languages.
Learn how to say "Hi" in Nigerian languages
Nigeria is known for its diversity of tribes and languages; every ethnic group has its own language and customs. So if you ever meet a person from another ethnic group or another state, it may be important for you to know how to at least say "Hi". Let's find out how to say "hello" in different languages spoken in Nigeria.
Say "Kedu", if you meet someone who speaks the Igbo language. It is a common way of greeting each other and literally means "how are you". When you want to impress Yoruba language speaker, say "Bawo ni", which is 'how are you' in the Yoruba language. But try not to say it to the elderly as it might be considered disrespectful.
"Kóyo" is a greeting used in Benin language. When you try to speak Urhobo language, remember to say "Mavo" to greet the person. "Abole" is what you say to an Idoma native speaker and "Sannu" when meet Hausa people. These are common ways of a salutation to friends or relatives. "Mesiere" is the way Efik/Ibibio people say "hello".
So as you see, more than 158 million citizens speak more than 520 languages in Nigeria. There is no doubt that such a big difference in languages spoken in Nigeria makes the country the most diverse and interesting in whole of Africa. English, the official language, has not stop ped the development of local languages. Also, a lot of movies and music are produced in local languages these days.
READ ALSO: Problem facing learners of English in Nigeria
Source: Legit.ng