Sammi Giancola bio: age, net worth, life after Jersey Shore
Sammi Giancola is a renowned American actress, model, TV personality, and businesswoman. She is famous for her role in the MTV reality series Jersey Shore. She is currently engaged to Christian Biscardi, a businessperson and fitness enthusiast.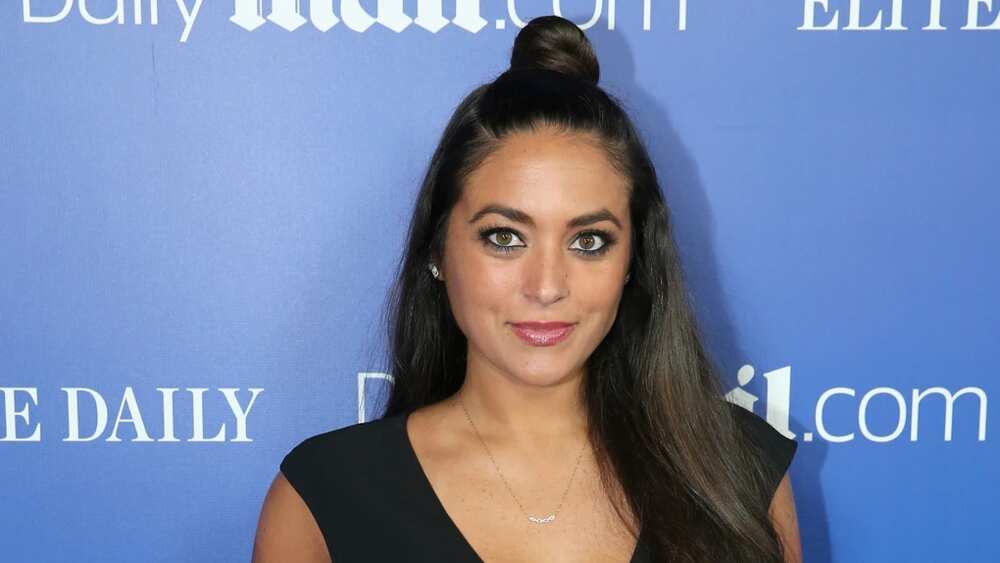 She was born and raised in Hazlet, New Jersey, the USA, by her parents. As she grew up, she was an all-rounded girl at school as she took part in various activities besides academics. Now, she is an accomplished businesswoman, model, and actress.
Profile summary
Full name: Samantha Giancola
Age: 33 years old
Date of birth: March 14, 1987
Place of birth: Hazlet, New Jersey, USA
Nationality: American
Zodiac sign: Pisces
Parents: Al and Angela Giancola
Siblings: Nikki and Rachel
Hair color: Dark brown
Eye color: Dark brown
Height: 5 feet 5 inches
Weight: 58 Kgs
Body measurements: 34-28-37 inches
Profession: Actress, Model, Television personality, Businesswoman
Childhood, family, and education
Sammi Giancola was born on March 14, 1987, to her parents, Al and Angela Giancola. She is of mixed ethnicity: Italian and Greek.
Giancola has two sisters called Rachel and Nikki. The three sisters had a nice childhood, and they all enjoyed attention and compassion from their parents. Sammi Giancola age is 33 years old.
She went to Raritan High School. While at school, she not only focussed on academics but also dedicated time to participate in extra-curricula activities.
She was a sports enthusiast who loved playing in softball, tennis, and badminton. She also expressed interest in various arts and won some competitions in high school.
After completing her high school education, she joined William Paterson University, where she studied Sociology. Even at the university, she still loved sports and played the midfield role in the university's soccer team.
Physical appearance
Sammi is a gorgeous woman with a slim physique. Her most notable features are her chubby cheeks.
Giancola's hot body measures 34-28-37 inches. She stands at 5 feet 5 inches and weighs approximately 58 Kgs. She has long, dark brown hair while her eyes are dark brown.
Here is a picture that shows her adorable body: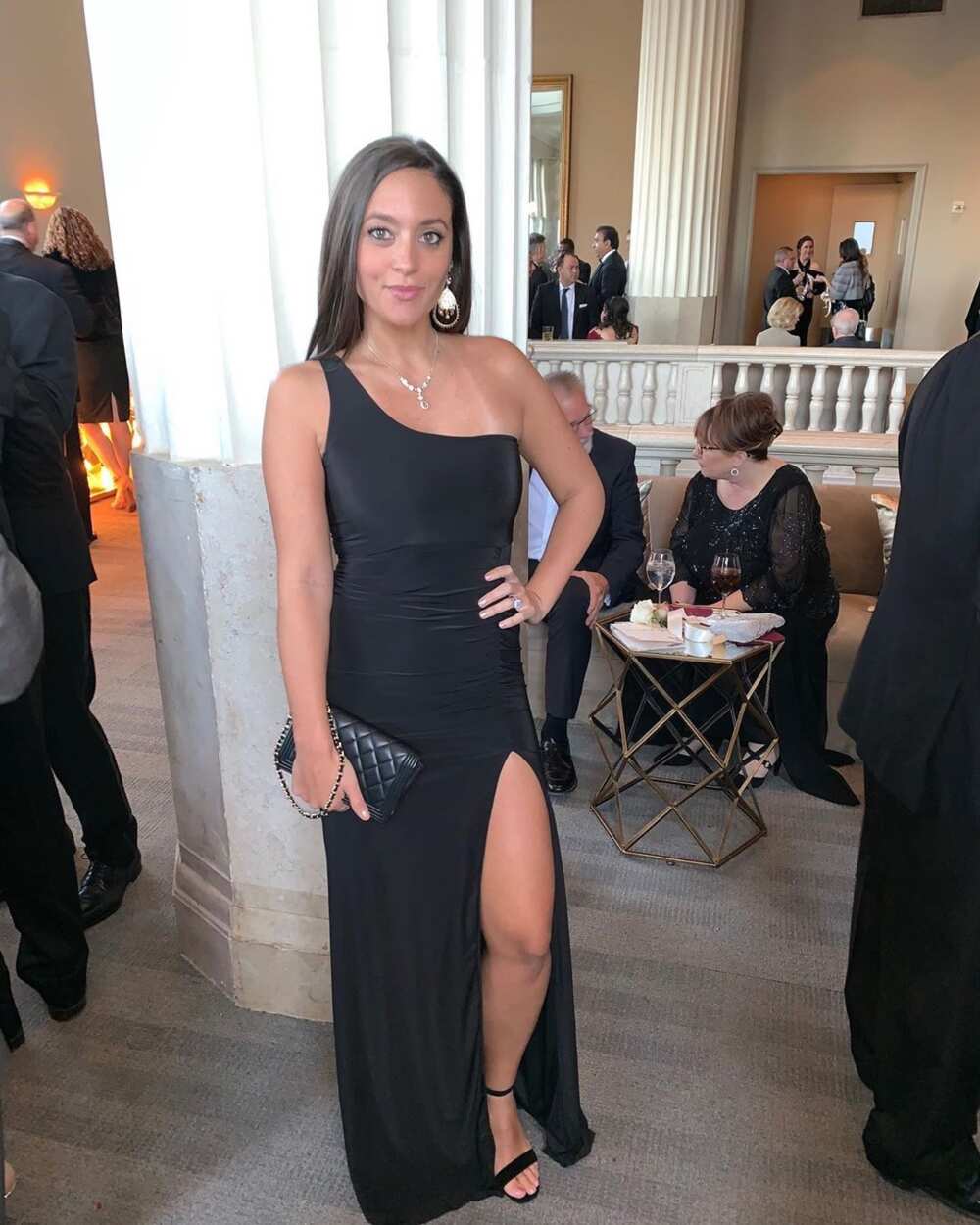 Career
What does Sammi Giancola do for a living? She is a jack of all trades. She juggles between professions to make a living.
Giancola is an actress, television personality, and businesswoman. It is not easy finding someone who holds so many titles, yet she ensures that she gives her best in all the professions, and that makes her an exceptional woman.
Acting career
She made her acting debut in 2009 when she appeared in a television show called Jersey Shore. After the TV series, Jersey Shore Sammi has had roles in several films and TV shows which have significantly increased her popularity and earned her a fortune.
Without a doubt, she is a lively and entertaining actress. Here are some of Sammi Giancola's movies and TV shows that you should watch.
Jersey Shore (2009-2012) as Herself
When I Was 17 (2010) as Herself
Silent Library (2011) as Herself
Snooki & Jwoww (2012-2014) as Herself
The Three Stooges (2012) as Samantha Giancola
Makeover Manor (2013) as Herself
Project Runway (2013) as Herself
Other ventures
Giancola has had an interest in the beauty industry since 2011 when she endorsed a fragrance for both men and women called Dangerous. Later, she endorsed another fragrance called Dangerous Desires.
In 2013, she established her clothing line called Sweetheart Styles. The online clothing store stocks a wide variety of outfits including dresses, activewear, bottoms, tops, and outerwear.
The store also sells beauty accessories such as earrings, clutches, necklaces, and bracelets. If you are a fashion enthusiast, then you can check out the products on her website.
In 2015, Giancola joined TV personality Clare Galterio on the podcast Just Sayin. Loud Speakers Network owns the podcast show.
On the podcast, the two hosts delve into several issues about celebrities and also talk about various aspects of their lives. Are you interested in listening to the podcast? It is available on iTunes and on SoundCloud.
She also co-owns The Strength Spot alongside her fiance.
Sammi Giancola net worth
Currently, Sammi Sweetheart net worth is approximately 2 million US dollars. Income from ventures such as acting, her clothing line, modeling, perfume endorsements, and podcast hosting all contribute to her net worth.
Who is Sammi from Jersey Shore with now?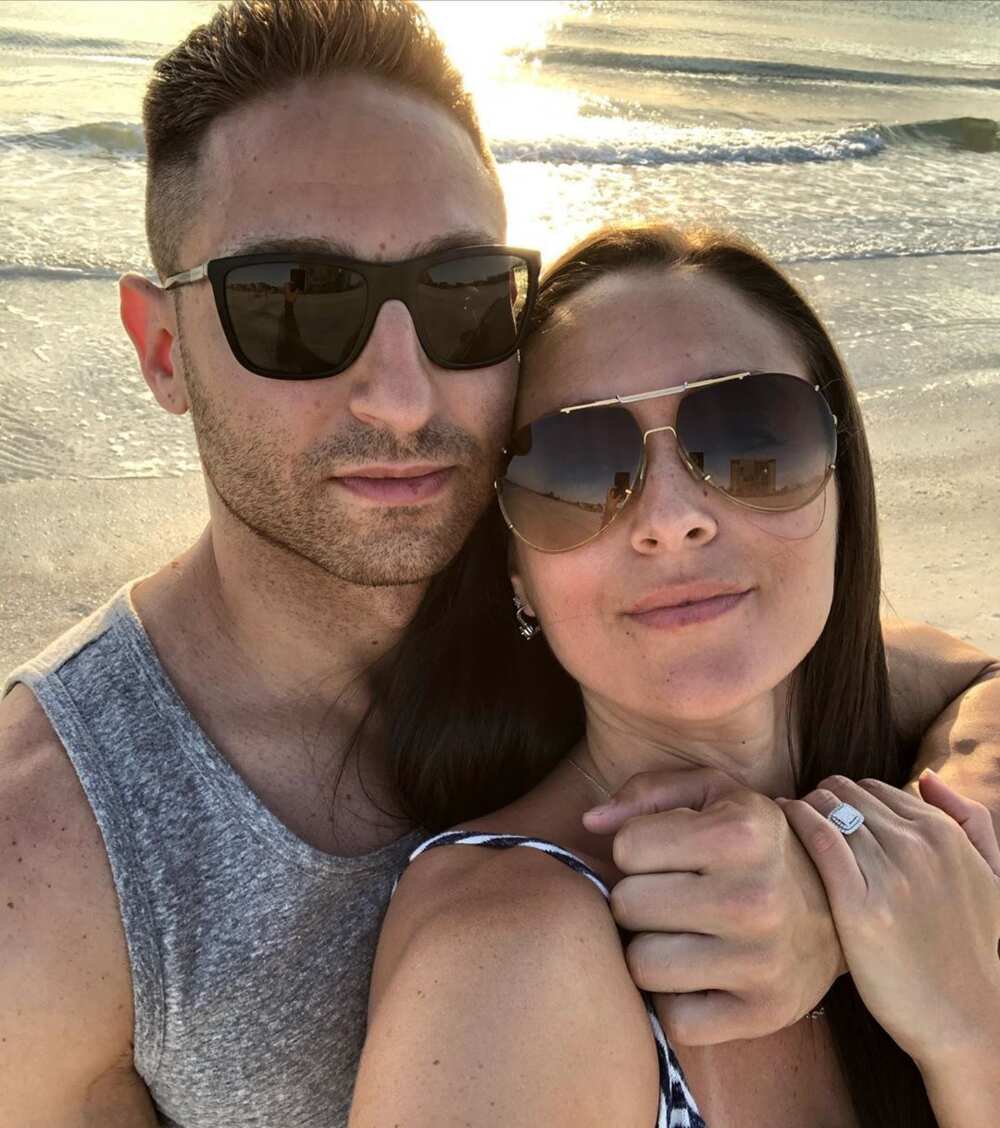 Sammi Sweetheart now is engaged to Christian Biscardi. She met and fell in love with Christian in 2017.
Biscardi is a business proprietor and former bodybuilder. When he was in school, he enjoyed playing ice hockey. He attended Rowan University, where he studied Accounting.
Sammi broke the news about dating Biscardi when she shared a photo of their romantic moments on Instagram in 2017. This is quite a unique couple because, besides their love life, they have business ties.
They co-own a business focused on online fitness called The Strength Spot. The couple also runs a YouTube channel called Sam and Christian TV, where they post videos on travel, food, recipes, and many more.
After two years of dating, Biscardi got engaged to Sammi in 2019. Sammi was so overwhelmed with joy that she took to Instagram to share the news.
As of now, the couple is not yet married, but they seem to be enjoying their time together, and everyone is looking forward to their wedding.
Are Sammi and Ronnie still together?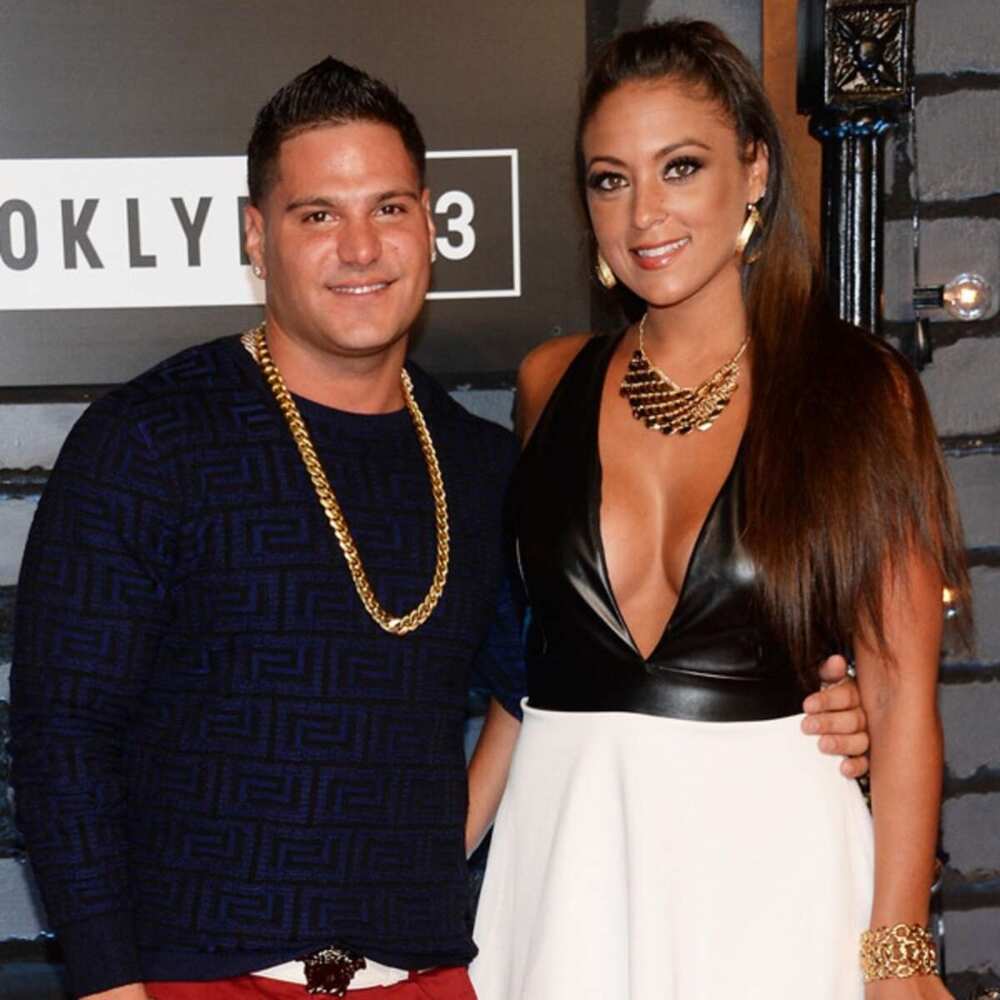 Before her current relationship with Christian Biscardi, Sammi was in an eight-year romantic relationship with Jersey Shore co-star, Ronnie Ortiz-Magro. Even though Sammi and Ronnie dated for a considerable period, theirs was an on-again-off-again type of relationship. They ultimately broke up in 2014.
What was the cause of their break up? Ronnie cheated on Sammi when she really wanted him to propose to her.
Ronnie was not ready for an engagement, and after she realized that he cheated on her, they had to call it quits. Are Ronnie and Sammi together? If you are among the people bothered by the question, now you know their status.
Wondering if Sammi and Ronnie baby exists? Although the two celebrities dated for a long time, they never had a child together. However, after their relationship ended, Ronnie had a daughter with his girlfriend, Jen Harley.
What's next for Ron and Sammi now? The two are living separate lives with their current partners. Ron is focused on being the best dad to his daughter while Sammi is concentrating on her business ventures and nurturing her relationship with her fiance.
Why did Sammi leave JerseyShore?
Sammi Sweetheart Jersey Shore stint ended in 2012. Giancola was the only cast member who declined the offer to return to the revival of MTV Jersey Show: Family Vacation in 2018.
Sammi Jersey Shore star said that she was focused on her business and relationship, and so, she had no time for the show.
Social media
Would you like to follow her on social media? Sammi Sweetheart Giancola is available on Facebook, Instagram, and Twitter. She has a massive following on all the platforms, which makes her highly sought after by corporates for brand endorsements, promotion, and adverts. On Instagram, she has approximately 3.1 million followers, while on Twitter, she boasts of 1.6 million followers.
Sammi Giancola is a multi-talented American woman who has utilized her skills to prosper in different spheres of life and also gain fame. She is worth emulating, especially for young women who want to venture into business and acting.
Source: Legit.ng