Catherine Mooty bio: who is Troy Aikman's wife?
Catherine Mooty is a high-end fashion retailer who was barely famous until she got engaged to the Dallas Cowboys quarterback Troy Aikman. Although she is very reserved concerning information about herself and her family, there are still exciting facts about her worth reading.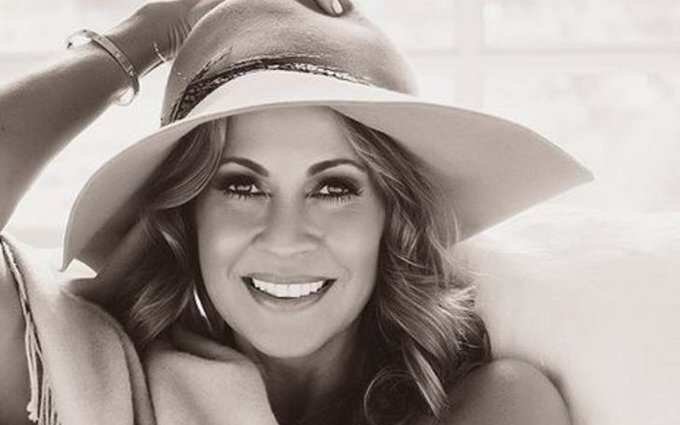 Who is Catherine Mooty? She is a co-founder of Luxeliner, a mobile boutique that sells fashion clothes, accessories and gift items. Catherine Mooty was married to lawyer Jerry Mooty, and their union was blessed with two sons before they parted ways. Her new husband, Troy, works for Fox Sports as a lead NFL analyst.
Catherine "Capa" Mooty profile summary
Full name: Catherine Cecil Person
Nickname: Capa Mooty
Age: 49 Years
Date of birth: 13th of October, 1970
Spouse: Troy Aikman
Ex-spouse: Jerry Mooty
Children: Luke and Val
Profession: Fashion retailer
Nationality: American
Ethnicity: White
Zodiac sign: Libra
Hometown: Dallas, Texas
Eye color: Brown
Hair color: Blonde
Capa Mooty background information
Catherine Mooty was born in Dallas, Texas, the United States, with the birth name Catherine Cecile Person. Her zodiac sign is Libra. She is an American and she belongs to white ethnicity. Little is known about her parents, siblings, and academics.
She was once married to Jerry Mooty, the Dallas Cowboys owner Jerry Jones's nephew. Although there is no information about their dating history and date of their wedding, their union was blessed with two sons, Val and Luke. However, in 2013, Cathe decided to divorce Jerry.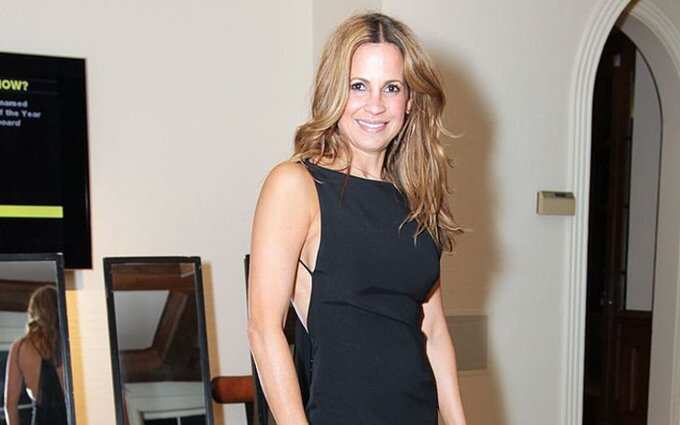 How old is Capa Mooty?
Troy Aikman wife is presently 49 years old. She was born on the 13th of October, 1970. She looks shorter compared to her husband, who has a height of 6 feet and 4 inches. But then, she keeps a good height with a slim body; she also has a pair of brown eyes and blonde hair.
Troy Aikman and Catherine Mooty
After Jerry and Catherine divorced, Jerry went on to date Samantha, his longtime friend who eventually became his girlfriend, while Catherine also started dating Troy Aikman on February 2016. So, for those who have been asking, "Is Troy Aikman married and who is Troy Aikman married to?" the answer is yes, the American Hall of Fame quarterback is married, and he is married to Catherine Mooty."
Troy Aikman was part of the Dallas Cowboys in the National Football League and is known as an American football quarterback. Before he retired, he was six-time Pro Bowl selection and also the MVP of Super Bowl XXVII. He is in the College Football Hall of Fame and Pro Football Hall of Fame. Troy was married to former Cowboys publicist Rhonda Worthey, and their union was blessed with two kids whose names are Jordan Ashley and Alexa Marie.
Ashley was born on the 24th of August, 2001, and Alexa was born on the 30th of June, 2001. Troy and his ex-wife got married in 2000 and later divorced in 2011.
After dating for a year, Troy and Catherine got engaged on the 3rd of June, 2017 before they went on to exchange wedding vows on the 5th of September, 2017 in Santa Barbara, California. According to a report, the wedding was low-key, and it was held on the beach. Also, they had a reception party at the Four Seasons Santa Barbara.
Troy Aikman's wife career
Apart from her marriage to Troy, Capa Mooty is also known for her success in business. She has a fashion brand known as Luxeliner, which she co-owns with four of her friends who are Wendy Poston, Jennifer Clark, Charlotte Jones Anderson, and Alyson Griffith. Luxeliner is a mobile boutique, and they sell fashion clothes and accessories as well as gift items.
The business started after Troy Aikman partner and her co-entrepreneurial minded friends pulled resources together and purchased a FedEx truck. They transformed it and turned the truck into a boutique-on-wheels. During an interview, she said:
We bought a FedEx truck, lacquered it black, and filled it with our most favorite things. We want it to feel like you are shopping in your best friend's closet, and we have focused on buying what we love best. We also carry fun, easy gifts, and are striving to be like a Kitson-on-Wheels.
The business was launched in 2012 in Dallas. So far, they have successfully set up branches in other parts of the US and a few other countries.
Considering the fame that Catherine Mooty enjoys today, it is easy to conclude that her divorce with Jerry Mooty instead worked in her favor. At least, it was after then that she met with her new love, Troy Aikman, the famous American football player, with whom she rocks now. So far, the two lovebirds are happily married, and there is no rumor of divorce yet.
Source: Legit.ng