Nicole Mitchell Murphy bio: age children, net worth
Nicole Mitchell Murphy is a bearer of many titles. She is a model, actress, TV personality, and entrepreneur. She is the former spouse to Eddie Murphy and mother to his five kids. Before their separation in 2006, the couple was married for over a decade. She has several businesses under her name, including a fitness company and jewellery line.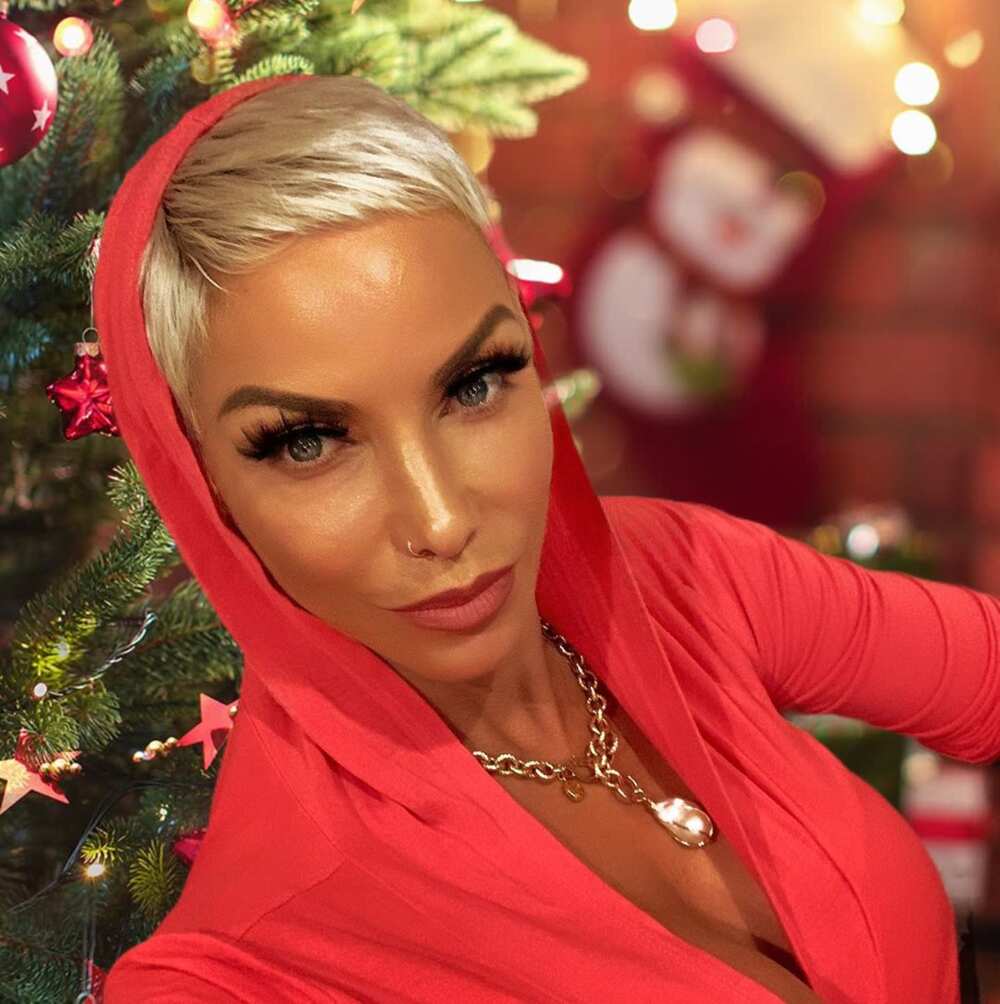 Who is Nicole Murphy? She was brought into the public eye when she married renowned actor and comedian Eddie Murphy. They wedded in 1993 and had five children together. Even after their divorce, Nicole Murphy and Eddie Murphy maintained a good relationship as co-parents to their kids. Where is she now?
Profile summary
Full name: Nicole Ronnette Mitchell
Date of birth: January 5, 1968
Place of birth: Sacramento, US
Age: 52 years
Height: 5 ft 10 inches (1.78 m)
Weight: 62 kgs (137 lbs)
Parents: Eddie, Ellen
Siblings: Nathan, Trevor, Darius
Net worth: $ 12 million
Occupation: Model, actress, media personality and entrepreneur
Nicole Murphy age
How old is Nicole Murphy? The fitness enthusiast is 52 years old. She does not look her age and maintains her youthful glow, thanks to healthy eating and her fit lifestyle.
She stands at a height of 5 ft 10 inches and weighs about 64 kgs. The mother of five has a well-toned body and a flat tummy. Her determination in the gym is one to commend. Look at some of Nicole Murphy hot pictures on her Instagram page.
Background
The TV personality was born on January 5, 1968, in Sacramento, USA. Her birth name was Nicole Ronnette Mitchell. Her parents are Eddie and Ellen Mitchell. Little is known about her upbringing, except that she has three siblings: Nathan, Trevor, and Darius.
Career
The celebrity began her career in modelling when she was 13 years old. She was signed under the Ford Modelling Agency. She worked with known brands including Ungaro, Chanel, and Valentino.
She is a fitness enthusiast and the owner of Nicole Murphy Fitness which offers workout tutorials, nutrition tips, and recipes. She is also a jeweller who sells her handmade designs through her firm, FLP (Friendship, Love, Peace). She is the proprietor of Zobela, a beauty care firm that offers a variety of skincare products.
She was an executive producer and cast member of the reality series, Hollywood Exes. The series featured several ex-wives of famous men in Hollywood. It aired for three seasons from 2012 to 2014. She also had roles in Just Love (2016), and Global Beauty Masters (2014).
Nicole Murphy Eddie Murphy relationship
Nicole and Eddie met in 1988. At the time, Nicole was a runway model while Eddie was a stand-up comedian and actor.
They wedded on March 18, 1993, at the Plaza Hotel in New York City and got divorced in 2006. At the time of their separation, Nicole Murphy children were five. They maintained a cordial relationship for the sake of raising their kids.
Eddie went on to marry Tracey Edmonds on New Year's Eve 2008. The wedding took place at a French Polynesian island.
Their marriage was short-lived, and they both went on to have other relationships. Eddie got into a relationship with Paige Butch and had two children. He has fathered ten children from his relationships. His eldest kid is Eric Murphy (almost 30 years old) and his youngest is Max Charles born in 2018.
After the split with Eddie, Nicole got into a relationship with Michael Strahan, an NFL star. After two years of dating, they got engaged in 2009. They, however, split in 2014. At the moment, it is not known whether she is romantically involved with anyone.
Nicole Murphy Antoine Fuqua controversy
In July 2019, the model and fitness enthusiast was spotted kissing Antoine Fuqua at a hotel pool in Italy. Even though she was not in a relationship at that time, the news spread like wildfire.
Their pictures circulated widely, and her name was all over the headlines. Antoine Fuqua was married to Lela Rochon, and the couple has two kids.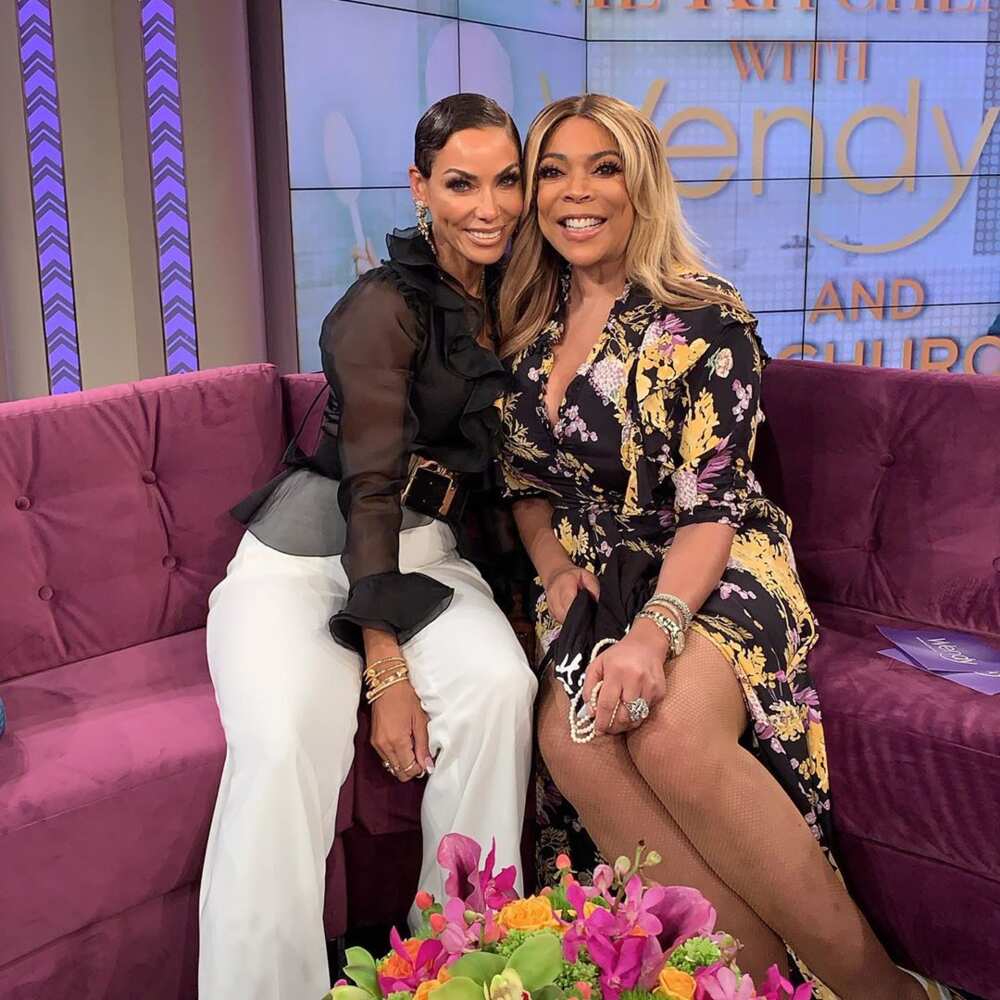 In an interview with Wendy Williams, the mother of five explained that it was a mistake that she regretted. She then apologized to Lela and the Fuqua family and urged women to be careful when engaging with men.
Nicole Mitchell Murphy children
Nicole Murphy kids are: Bria L. (1989), Myles (1992), Shayne Audra (1994), Zola (1999), and Bella Zahra (2002). Myles is married and has a daughter called Evie.
Nicole Murphy net worth
The model's several businesses have largely contributed to her current income. How much is Nicole Murphy worth? As of February 2020, her estimated net worth is $12 million.
Nicole Murphy is known to many as the ex-wife of Eddie Murphy. She is a proprietor, model, actress, and executive producer. She has proved that with strong will and discipline, anyone can attain success. She actively engages with her fans on social media and often posts about her fitness journey.
Source: Legit.ng