Daniela Ruah bio: age, husband, net worth
Daniela Ruah is known and loved by many not only because of her stunning beauty but also owing to her acting talent. Her portrayal of Kensi Blye in NCIS: Los Angeles has made her famous and has boosted her career significantly.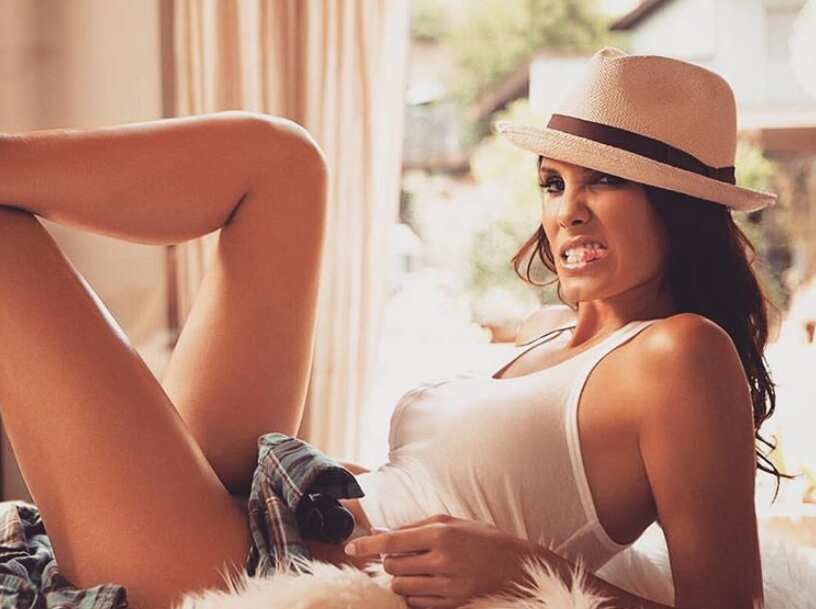 Watching our favourite actors on TV screens is great but discovering something new and exciting about them is awesome. What does the biography of Daniela Ruah hide?
Daniela Ruah profile summary
Birthdate: 2 December 1983
Birthplace: Boston, Massachusetts
Ethnicity: Jewish, Portuguese, Moroccan, Russian, Ukrainian
Occupation: actress
Daniela Ruah net worth: estimated at $7 million
Marital status: married to David Paul Olsen
Children: River Isaac (b. 2013) and Sierra Esther (b. 2016)
Daniela Ruah early life, education and career
On the second day of December 1983, the little girl Daniela was born. Her father works as an ENT surgeon. Her mother also has a healthcare job. She is an otologist.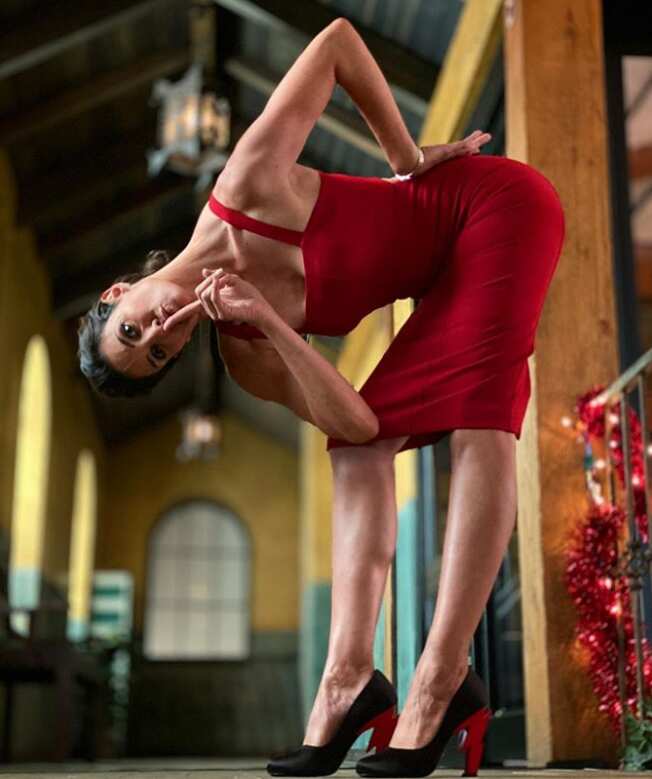 Both her parents originated from Portugal. Her father is Portuguese-Moroccan-Jewish, while her mother has Russian and Ukrainian Jewish roots. When the girl was 5, the family moved to Portugal. Little Daniela attended St Julian's School, located in the Greater Lisbon area.
When Daniela Ruah age got to 16, she fulfilled her desire for acting and starred in telenovelas. Her debut role was Sara in Forbidden Gardens (Jardins Proibidos).
She was also great at dancing and won a television dance competition back in Portugal. These roles and activities earned the young actress some recognition; although, as she said in her interview with Esquire Magazine, she is not the face of Portugal.
She also attended London Metropolitan University and earned a Bachelor's degree in Performing Arts. She then moved to New York in 2007 and enrolled at the Lee Strasberg Theatre and Film Institute.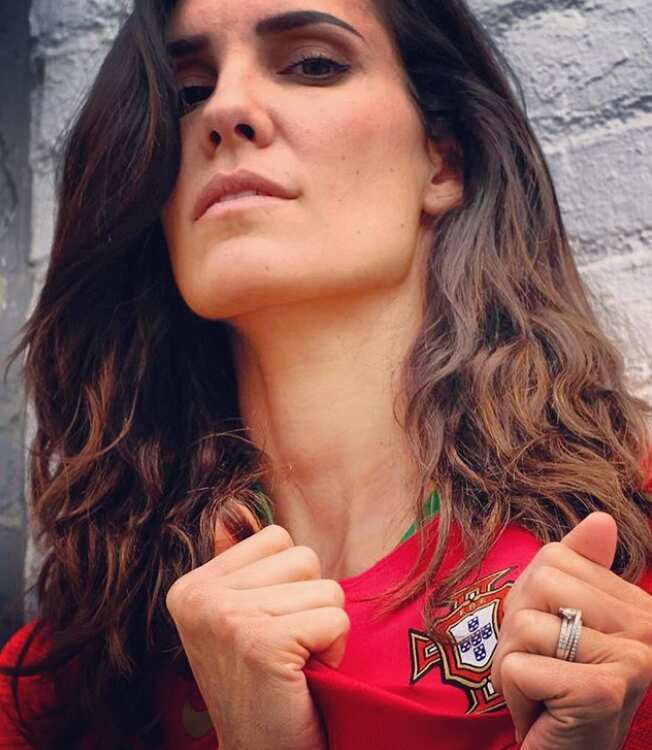 The first time Daniela appeared in NCIS: Los Angeles was in 2009. In 2011, Daniela Ruah hot field agent role as Kensi Blye appeared in Hawaii Five-0, another TV show, as a crossover guest.
In 2013, the actress appeared in Proof, a play by David Auburn. It was a dramatic play that took Hayworth Theatre in Los Angeles by storm.
In 2018, Ruah co-hosted the Eurovision Song Contest that took place in Lisbon that year. She hosted the European song contest together with Catarina Furtado, Filomena Cautela, and Silvia Alberto.
Daniela Ruah eyes
The actress's right eye has a unique birthmark that is called the nevus of Ota. The birthmark covers the whole white of her eye and darkens it. Some people may experience nevus of octa on the forehead, cheek, temple and the eye area. It affects women more often than men, and it is rare in Caucasian people.
Although it does not affect her eyesight, the birthmark may sometimes be considered a defect, especially in those people who pursue acting or modelling careers. Nevertheless, as the actress claims, her adorable birthmark has neither lost nor won her jobs. When she acts in TV shows, specialists simply adjust the light in a specific way.
Who is Daniela Ruah husband?
The actress met her husband on the set of NCIS: Los Angeles. David Paul Olsen a stuntman and former U.S. Navy seal, is the brother and stunt double of Eric Christian Olsen, who is also a part of the NCIS: LA cast.
Eric was the one who introduced them to each other; according to him, both were dating the wrong people at that time.
In June 2014, Daniela and David tied the knot in Portugal. Their wedding took place a short while after the actress gave birth to their son, River Isaac.
A sorrowful event happened to the lovely couple back in October 2015. The actress had been pregnant for nine weeks when something went wrong, and she miscarried the baby News about Daniela Ruah pregnant again came up. In 2016, the sweet couple welcomed Sierra Esther, an adorable baby daughter.
Eric and Sarah Wright Olsen keep a close relationship with the family. They, too, have two adorable kids and spend a lot of time together. Instagram pictures of Daniela Ruah family show how they never miss an opportunity to have some fun, take an exciting rip or catch some sunshine at the beach.
A little about Daniela Ruah measurements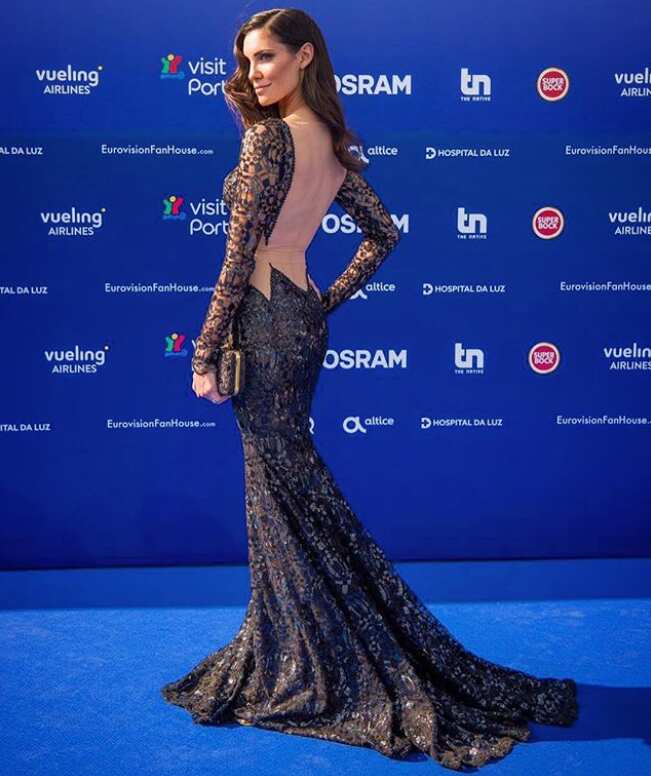 The stunning actress and perfect dancer boasts of an athletic stature. She is slender and trim and has an exact hourglass body shape. Her chest size is estimated at 35 inches, her waist at 24, and her hips at 35 inches. Esquire Magazine included her in their list of 'Women We Love' in 2011. Daniela Ruah height is about 5 feet 8 inches.
To be on the know about new events in the life of Daniela Ruah, follow her on social media. She has an account on Instagram where you can find great photos and updates on her career, life, and family.
Source: Legit