Eva LaRue bio: age, spouse, daughter, net worth
Eva LaRue became a household name after she started starring on the TV series All My Children as Dr. Maria Santos. The California native began her quest for the limelight at six-years-old. From participating in jingles to being a great Hollywood actress, she has had an exciting career.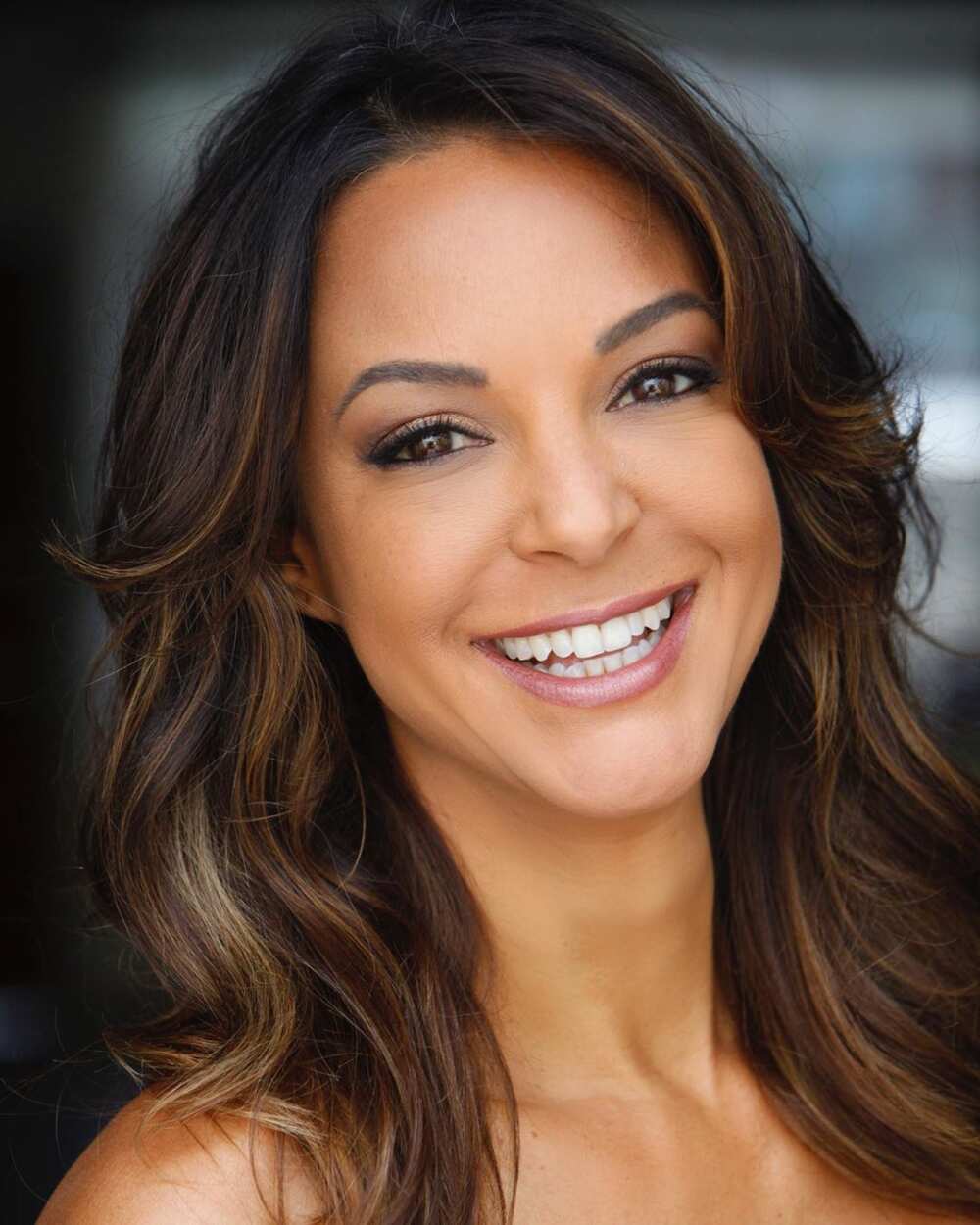 When she is not solving murder cases on TV, the star can be found traveling all around the world with her teenage daughter. Her beautifully curated Instagram page depicts all their travel adventures.
Here is all we know about Eva's background, TV shows, and love life.
Profile summary
Birth name: Eva Maria LaRue
Date of birth: 27th December 1966
Age: 53 years-old
Place of birth: Long Beach, California, USA
Zodiac sign: Capricorn
Nationality: American
Ancestry: Puerto Rican, French, Dutch and Scottish
Siblings: 2 sisters & 1 brother
Height: 5 ft 7 inches
Weight: 54 kgs
Eye color: Brown
Hair color: Brown
Profession: Model/Actress
Family and background
She was born as Eva Maria LaRue, in 1966 in Long Beach, California, to parents Marcie and Luis LaRue. She attended Norco Senior High School in California and graduated in 1985. At six-years-old, the star was already participating in commercials. She was also competing in beauty pageants, and by the time she graduated from high school, she had won three crowns. They were:
1973 - Little Miss California
1983 - Miss American Teenager
1984 - Miss California Empire
The model grew up alongside three siblings, namely
Nikka LaRue
Lara LaRuy
Luis LaRuy Jr.
Eva LaRue sister, Nikka
In July 2006, the Los Angeles Sherrif's Department released 50 pictures of women that had been taken by the suspected serial killer, William "Bill" Bradford. The sheriff's department was asking the public to come forward if they had any information about the women in the pictures.
Bradford, who posed as a photographer, would lure young girls and women with the promise of amateur modeling shoots. Once he got them alone, he would take said pictures and then murder them.
The LaRue family was shocked to discover that among the released images, was one of their 13-year-old daughter and sister Nikka. Eva and Nikka attended the LA photoshoot together in 1984. While the killer has no pictures of Eva Larue, there were more than 100 pictures of her sister.
Bradford, who was on San Quentin's death row in 2006, denied ever killing anyone.
Eva LaRue spouse
The actress had been married and divorced thrice. Her ex-husbands are
John O'Hurley - The couple started seeing each other in 1991, and they tied the knot in 1992. However, their marriage was short-lived as two years later, in 1994, they got divorced.
John Callahan - LaRue and Callahan first met on the set of the TV series Santa Barbara. They, however, did not interact until Callahan joined the actress in the show, All My Children. The two portrayed lovers on the show and soon their on-screen romance became a reality.
The lovebirds got married on 30th November 1996. They eventually got divorced in 2005 after months of separation.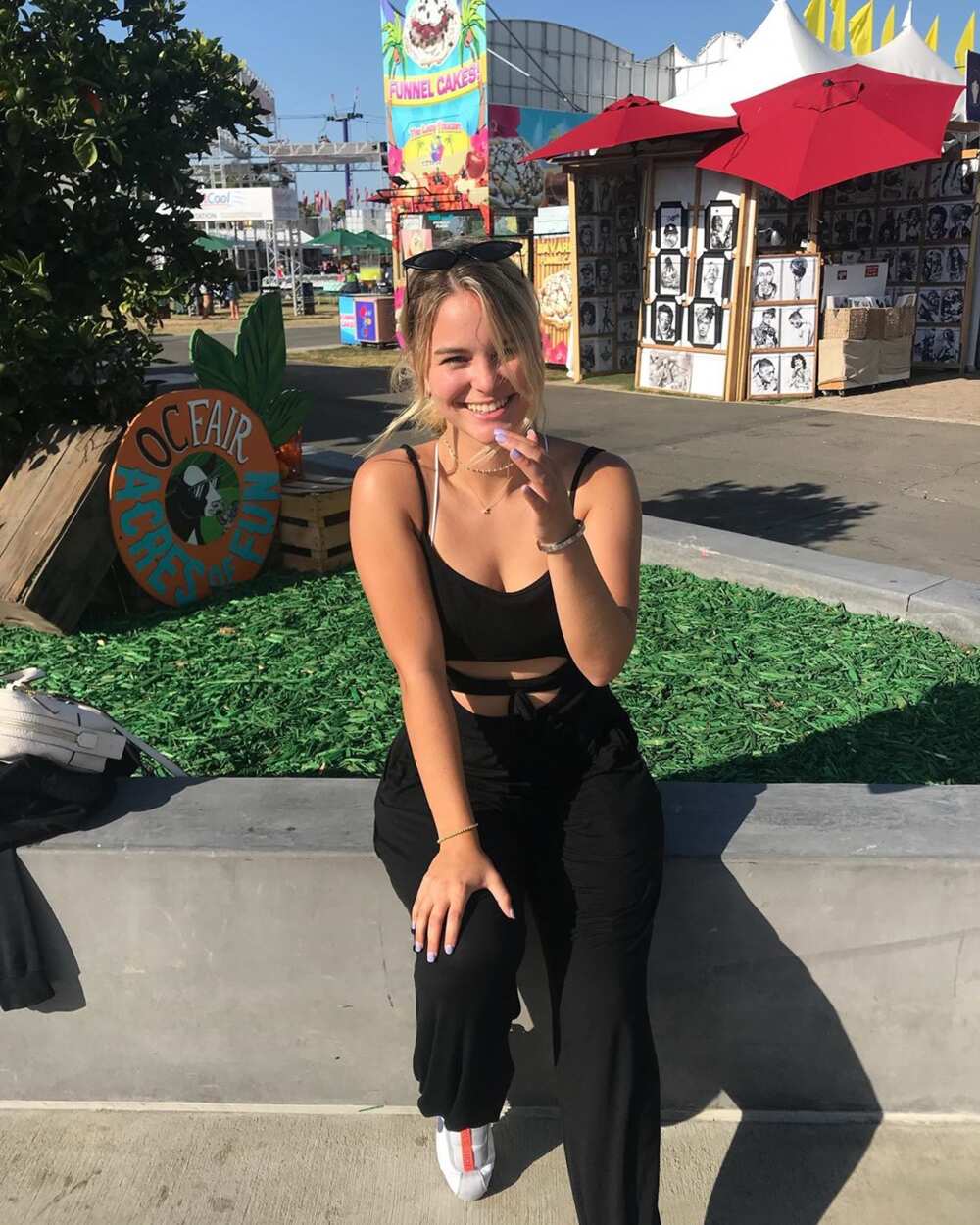 John Callahan's and Eva LaRue daughter, Kaya McKenna Callahan, was born on 6th December 2001. The couple was still married at the time. When she was about four-years-old, Kaya almost drowned during a family vacation. She will be turning 19-years-old this year.
Joe Cappuccio - They got engaged in May 2008, while on vacation at Victoria Falls in Zimbabwe. Two years later, on 28th June 2010, the couple exchanged wedding vows on a beach in Mexico. However, almost four years into the marriage, Joe filed for divorce on 3rd Jan 2014. The dissolution papers cited irreconcilable differences as the reason for the break-up.
As at the end of 2019, the actress was dating Nick O'Connell.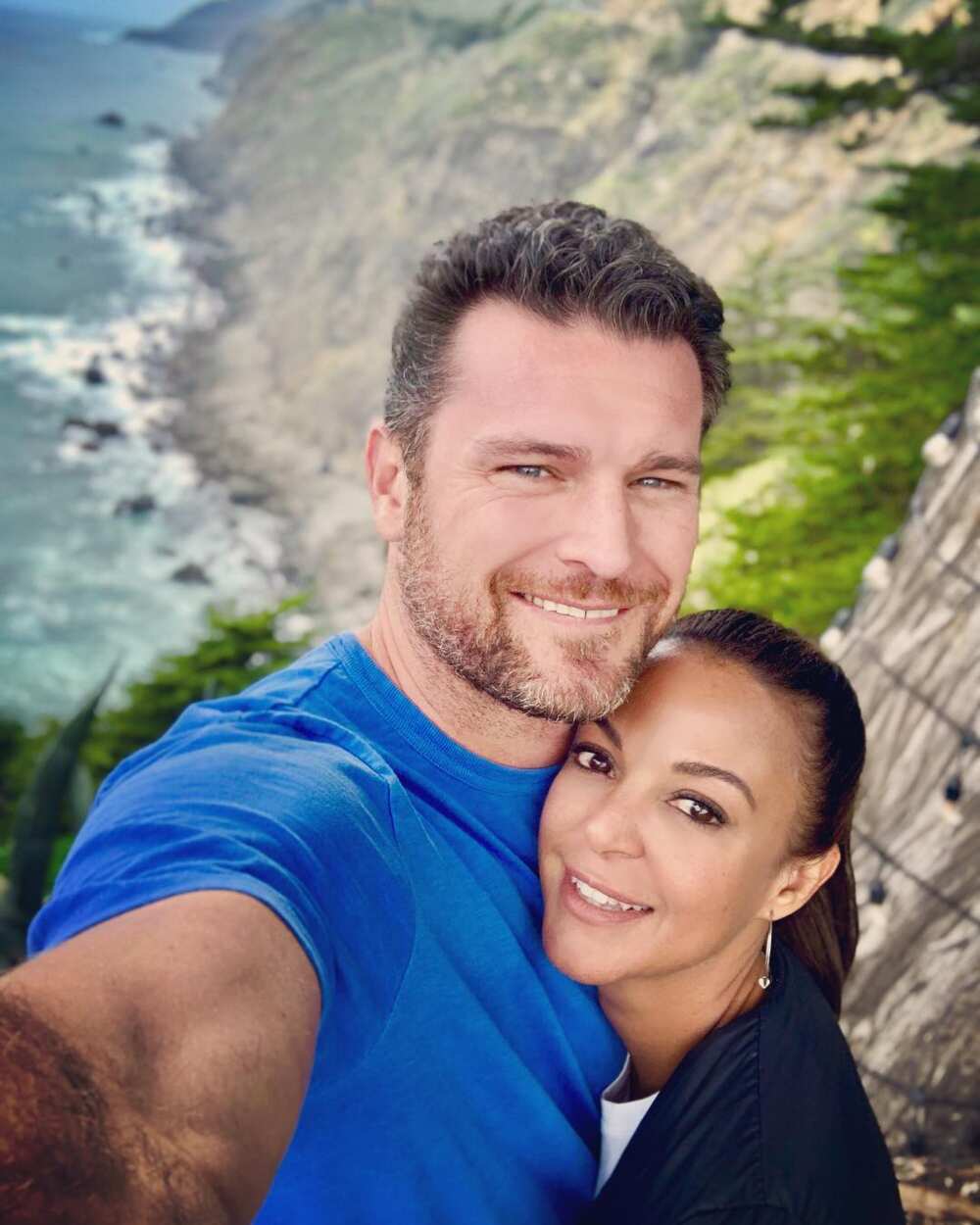 Eva LaRue age
To anyone wondering 'How old is Eva LaRue?', the model recently turned 53 on the tail end of 2019. She will be celebrating her 54th birthday on 27th December 2020.
Eva LaRue measurements
LaRue is a stunning woman who even in her 50s, continues to maintain a trim yet curvaceous figure. At 5 ft 7 inches, she weighs a healthy 54 kgs. The actress has a bust-waist hip ratio of ​34-25-33.
The star attributes her fantastic figure to a Paleo Diet. This is a whole-food-based diet that allows eating meat, fish, eggs, vegetables, fruits, nuts and seeds. People on this plan avoid processed foods, grains, most dairy products, legumes, and vegetable oils, among others.
She also keeps active by participating in outdoor activities such as horse riding. For her workouts, she likes doing advanced ballet, yoga, pilates, and weight lighting.
Eva LaRue movies and TV shows
Eva made her first on-screen acting debut in 1986 on the TV series The Love Boat. Since then, she has been in numerous shows and films throughout her career. The actress has over 50 acting credits on her official IMDb page.
Some of the movies she has appeared in, and the characters she has portrayed are as follows
The Barbarians (1987) - Ismene
Dangerous Curves (1988) - Leslie Cruz
RoboCop 3 (1993) - Debbie Dix
Mirror Images II (1993) - Phyllis
A Dream Is a Wish Your Heart Makes: The Annette Funicello Story (1995) - Annette Funicello
Remembrance (1996) - Serena Principessa di San Tibaldo Fullerton
One Hell of a Guy (2000) - Daphne
Cries in the Dark (2006) - Carrie
Lakeview Terrace (2008) - Lt. Morgada
A Killer Walks Amongst Us (2016) - Karen
Orphan Horse (2018) - Marta Jenkins
TV series
LaRue, in her long career, has been cast in more TV series than she has been in films. While she was sometimes in just one episode of a show, she has been lucky enough to have some steady recurring characters in multiple episodes. Some of her recurring shows and characters are,
Santa Barbara - In 1988 she played the character, Margot Collins in all 25 episodes of this series.
Head Over Heels - The series aired for one season, and she played the role of Carmen in seven episodes.
Third Watch - She portrayed Brooke in 9 episodes from 2000 to 2001
Soul Food - LaRue was in five episodes of this show as Josefina Alicante.
Modern Girl's Guide to Life - This lifestyle show aired on Style Network, and she was among the shows' talents for six episodes.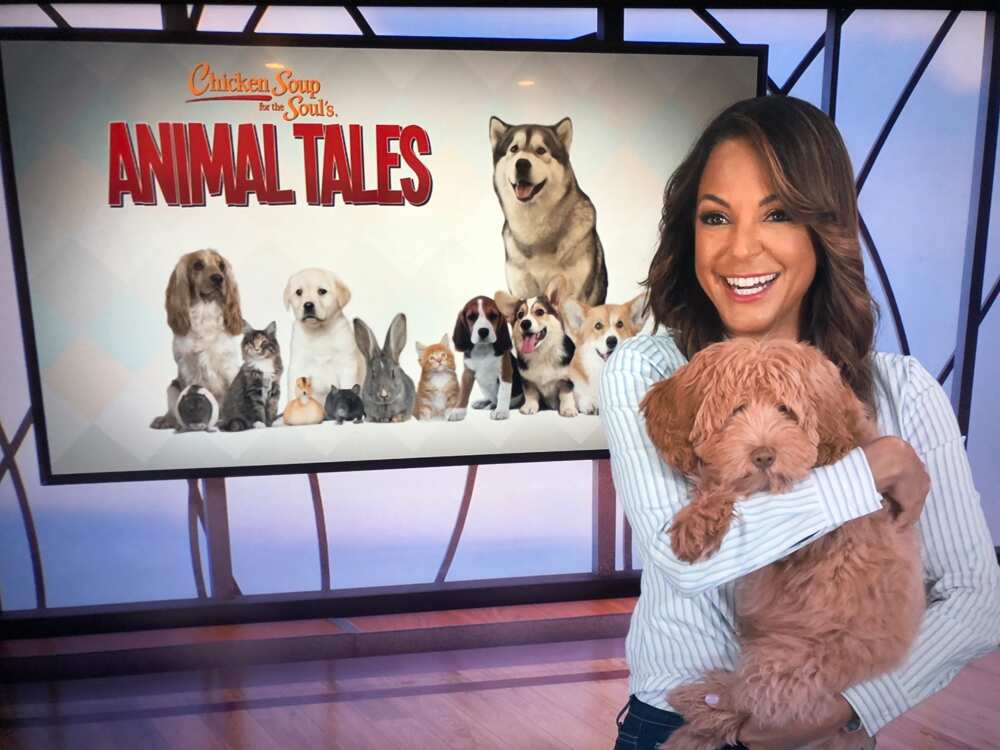 All My Children -Her role as Dr. Maria Santos Grey is her second longest role in television to date. From 1993 to 2011, she featured in 135 episodes.
The Young and the Restless - Eva portrayed the character, Celeste Rosales in 2019 for 15 episodes.
Chicken Soup for the Soul's Animal Tales - Eva has been on this show since 2018. As an animal advocate, she, through this series, speaks out on their rights as well as their impact and importance in our everyday lives.
Eva LaRue CSI Miami
From 2005 to 2012, Eva LaRue portrayed the role of Detective Natalia Boa Vista. Of all her TV roles, this is her most popular and longest-running part. She was on the show for eight seasons and appeared in 153 episodes. The show was abruptly canceled in May 2012.
Eva LaRue net worth
The star has an estimated net worth of $4 million. Her money comes from her job as an actor.
Other Eva LaRue hot facts
In 2017, the star showed her support for the #METOO movement by speaking out against Steven Seagal. She accused the actor/producer of locking her in a room in his home and s*xually assaulting her. She was 22-years old and had gone for an audition.
She is a self-proclaimed travel junkie, and Croatia is her favorite destination in Europe. She has a self-titled YouTube channel that she shares with her daughter Kaya. They posted their first video on 5th September 2018.
Eva LaRue pictures
You cannot look at Eva LaRue pics and not appreciate how beautiful she is. If one did not know her age, it would be tough to believe that she is in her early 50s.
Eva LaRue has a beautiful life. At 53, she has the life and body that many people would envy. She seems very happy as she globe-trots with her daughter in search of the next perfect beach and adventure.
Source: Legit.ng News