Jerry Hall bio: age, net worth, husband, kids
Jerry Hall is a small-town girl who made it big thanks to her modeling career. Discovered by fashion agent Claude Haddad while sunbathing on a Saint Tropez beach, the beauty fit right into the fashion world. Her slender six-foot frame and long blonde hair made her perfect for high fashion.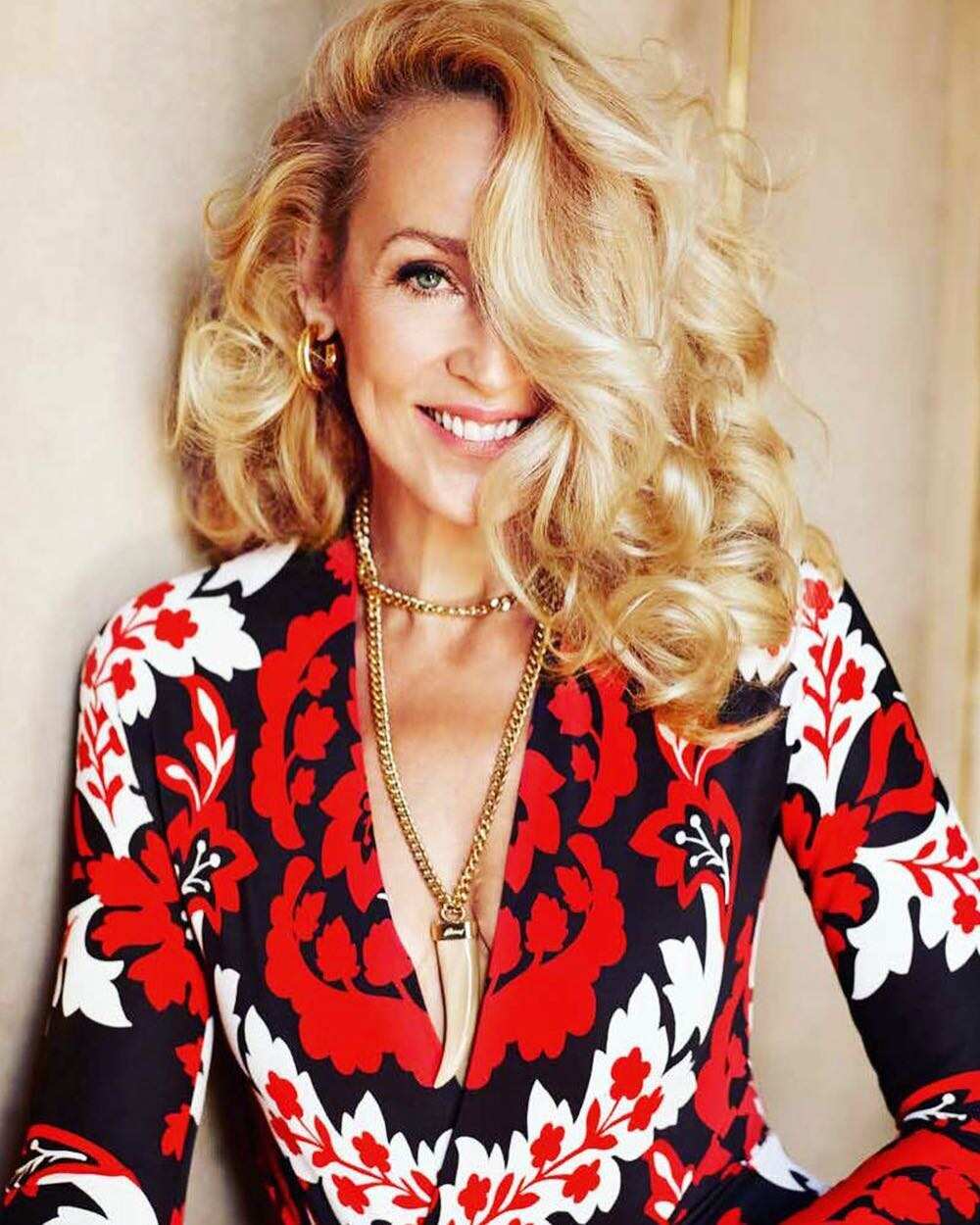 Years later, she gave acting a go and did it so well that she made a career out of it. One of her most notable roles that launched her career was in the summer stock production of Bus Stop where she played Cherie. Thanks to her performance in this production, she was often compared to the late Marilyn Monroe.
Profile summary
Name: Jerry Faye Hall
Date of birth: July 2, 1956
Place of birth: Texas, US
Age: 63
Nationality: American
Zodiac sign: Cancer
Ethnicity: Mixed (Irish, English and Dutch descent)
Height: 6 feet (1.83m)
Profession: Model, actress
Weight: 55kg
Spouse: Rupert Murdoch
Children: Georgia May Jagger, Elizabeth Jagger, Gabriel Jagger, and James Jagger.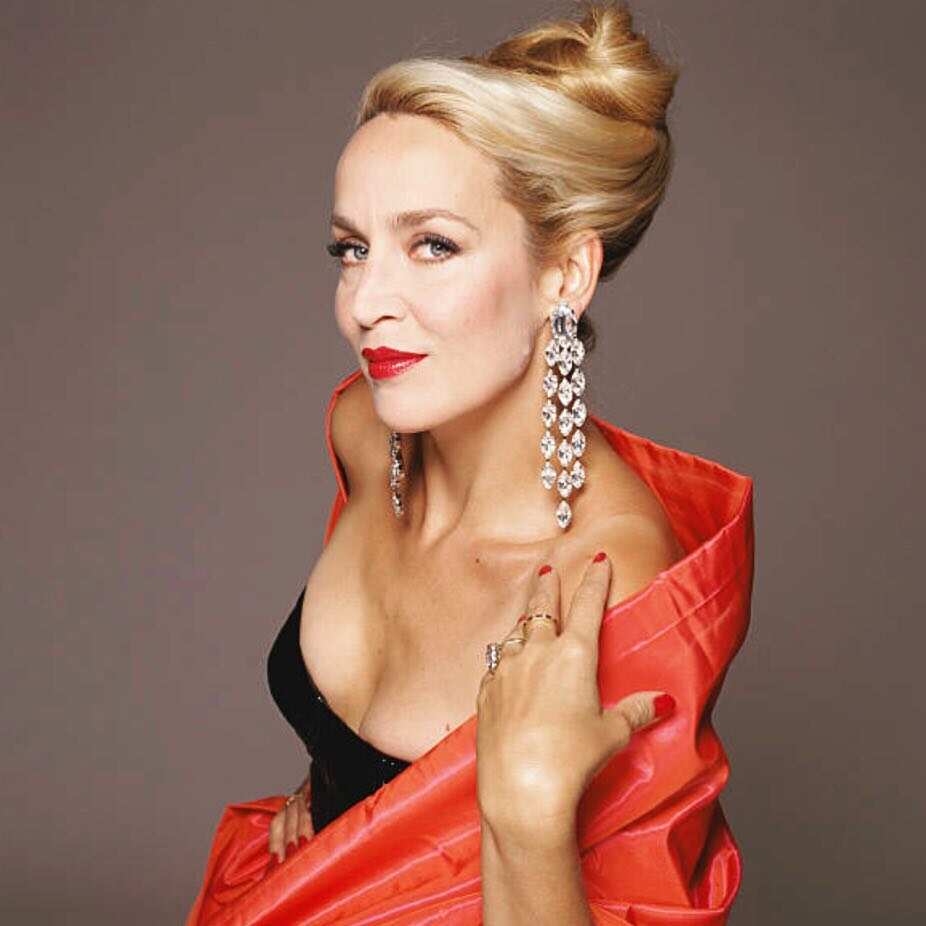 Background
Jerry Hall young was born to a librarian mother, Marjorie, and an army sergeant-cum-truck driver father, John P. Hall. She has a twin sister called Terry. She also has three older sisters, one of whom is pioneer Dallas Cowboy Cheerleader Rosy Hall.
Young Jerry Hall had a turbulent life, living with an alcoholic father who longed for sons. Her father was so violent that he once beat his daughters and broke their bones.
At the age of 16, Jerry moved to Paris to pursue a modeling career. She was scouted while in Saint Tropez, and the rest is history. Initially, she was more interested in acting than modeling. She did not expect her modeling career to last long, but it did. Being a model earned her more money at the time, which explains why it took her so long to get into acting.
Career
Her waist-long blonde hair and 6ft height made her one of the most visible, sought after and photographed model by 1977. Jerry Hall age at the time was 21, yet she was already making thousands of dollars a week in modeling fees. She was the face of Yves Saint Laurent Opium perfume and Revlon Cosmetics. The star graced the covers of fashion magazines such as Playboy, Elle, Vogue, Cosmopolitan and Style.
Walking the runway for top designers like Valentino, Chanel, Christian Dior, Thierry Mugle and Vivienne Westwood was proof of the star's talent. She also starred in Roxy Music's videos thanks to her fiancé at the time, Bryan Ferry. The beauty also posed for the sleeve of their music album, Sirens, which they released in 1975.
Jerry Hall began her acting career in 1980 when she starred in Urban Cowboy. She landed roles in a number of films including Batman and The Wall. Hall has been on several television shows including Cluedos, The Detectives, French and Saunders and Hotel Babylon. Her notable appearances in other works include the documentary Being Mick in 2001 and the plays The Graduate, High Society and Picasso's Women in 2002.
Not only has Jerry Hall been a judge for the Whitebread Prize in 2000, but she also has written lyrics for various original country and western songs. The star's most popular piece of writing is her memoir titled Jerry Hall's Tall Tales.
Charity work is important to Jerry Hall today. She has taken an interest in various causes including animals through the Elephant Family, HIV & AIDS through the Elton John AIDS Foundation, homelessness through Emmaus where she is the Ambassador, health (hearing loss) through Hear The Word and weapon reduction through the Mines Advisory Group.
She has also teamed up with her daughters Georgia May and Elizabeth Scarlett to support the Equal Rights Amendment. They advocate for equal rights across all genders.
Jerry Hall husband
Sometime in 2015, the model was reported to be dating Rupert Murdoch, a media business mogul. Jerry Hall engagement to the billionaire was announced in 2016. The announcement was made on The Times, one of the billionaire's newspapers.
Rupert Murdoch Jerry Hall got married soon after at Princess Diana's family townhouse in London. Rupert Murdoch and Jerry Hall have been together since then and were recently spotted at a Barbados Beach enjoying their vacation. Initially described as an "improbable couple", Jerry Hall Rupert Murdoch have defied the odds.
Rupert Murdoch is an Australian native who is 25 years older than Jerry. Despite the age gap, the two seem to be getting along well. Murdoch controls a media empire that includes cable television channel Fox News, The Times newspaper of London and The Wall Street Journal. Murdoch is a billionaire, currently worth $19.8 billion.
Before meeting Murdoch, the model was married to Rolling Stones front-man Mick Jagger. The marriage lasted 20 years only to end in divorce after Jagger's alleged infidelity. During divorce proceedings, Jagger claimed that their marriage was never legal.
Despite having four children together, there seemed to be no love lost between the two when Hall described her ex as a "problematic husband" who is restless and "a bit of an alley cat". Despite their marital issues, the former model acknowledged that her ex-husband was a good father.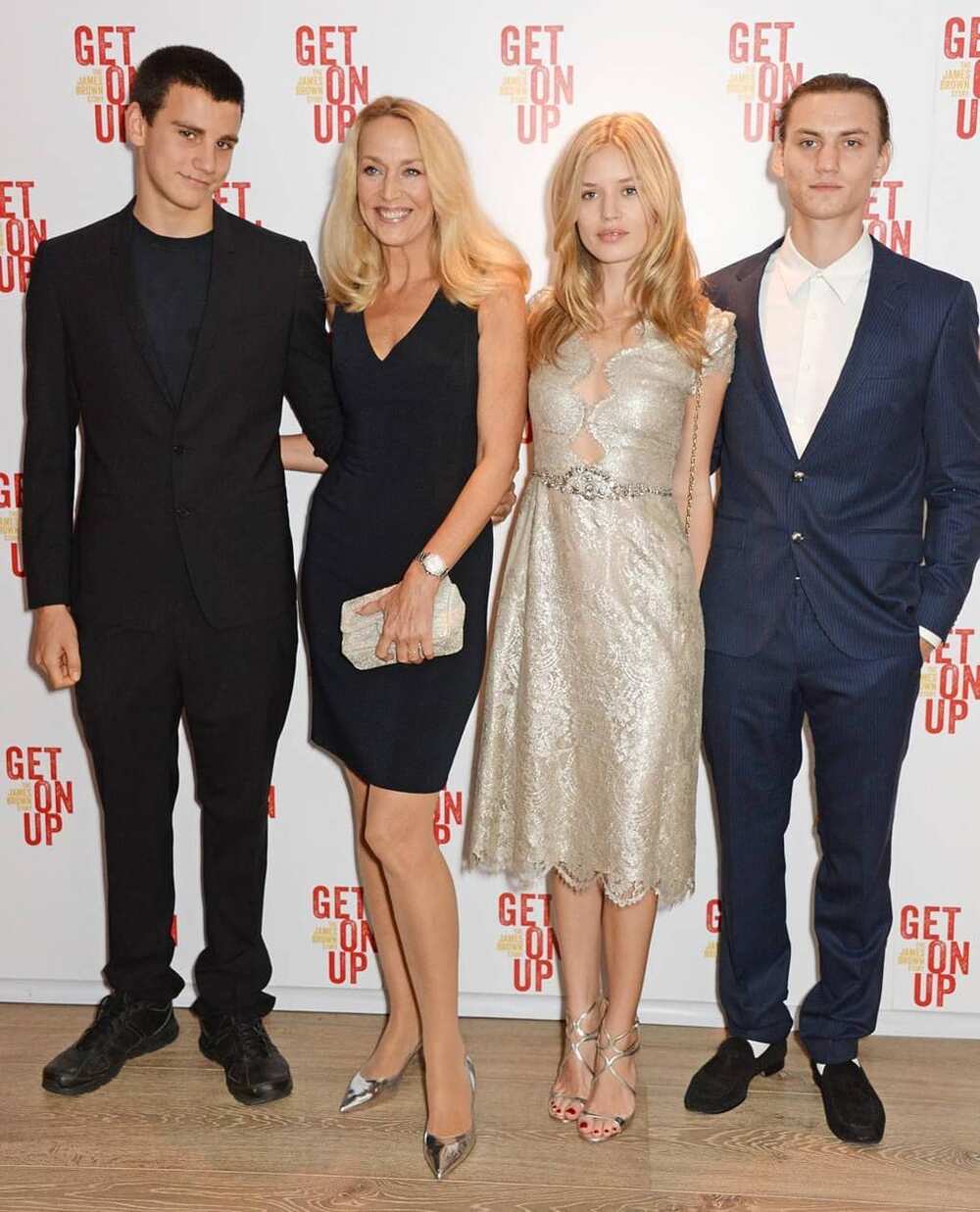 Jerry Hall children
The model was blessed with four children during her marriage to Mick Jagger. Elizabeth Scarlett Jagger, aged 32, has a successful modeling career. She has worked for top brands such as Chanel, Tommy Hilfiger, and Lancome.
Her second child, James Leroy Jagger, is 31 years old. He is a singer who plays guitar for Turbogeist, a punk-rock band. Hall's 24-year-old daughter Georgia May Jagger is third in line and takes most of the model's features. Georgia is more popular than her siblings due to her high profile modeling career and A-list celebrity friends.
The last of Jerry's four children is the 19-year-old Gabriel Luke Jagger. He has had a few modeling gigs but is more into fitness and poetry. He avoids the limelight and barely has a social media presence. Jerry Hall and Rupert Murdoch do not have any children together.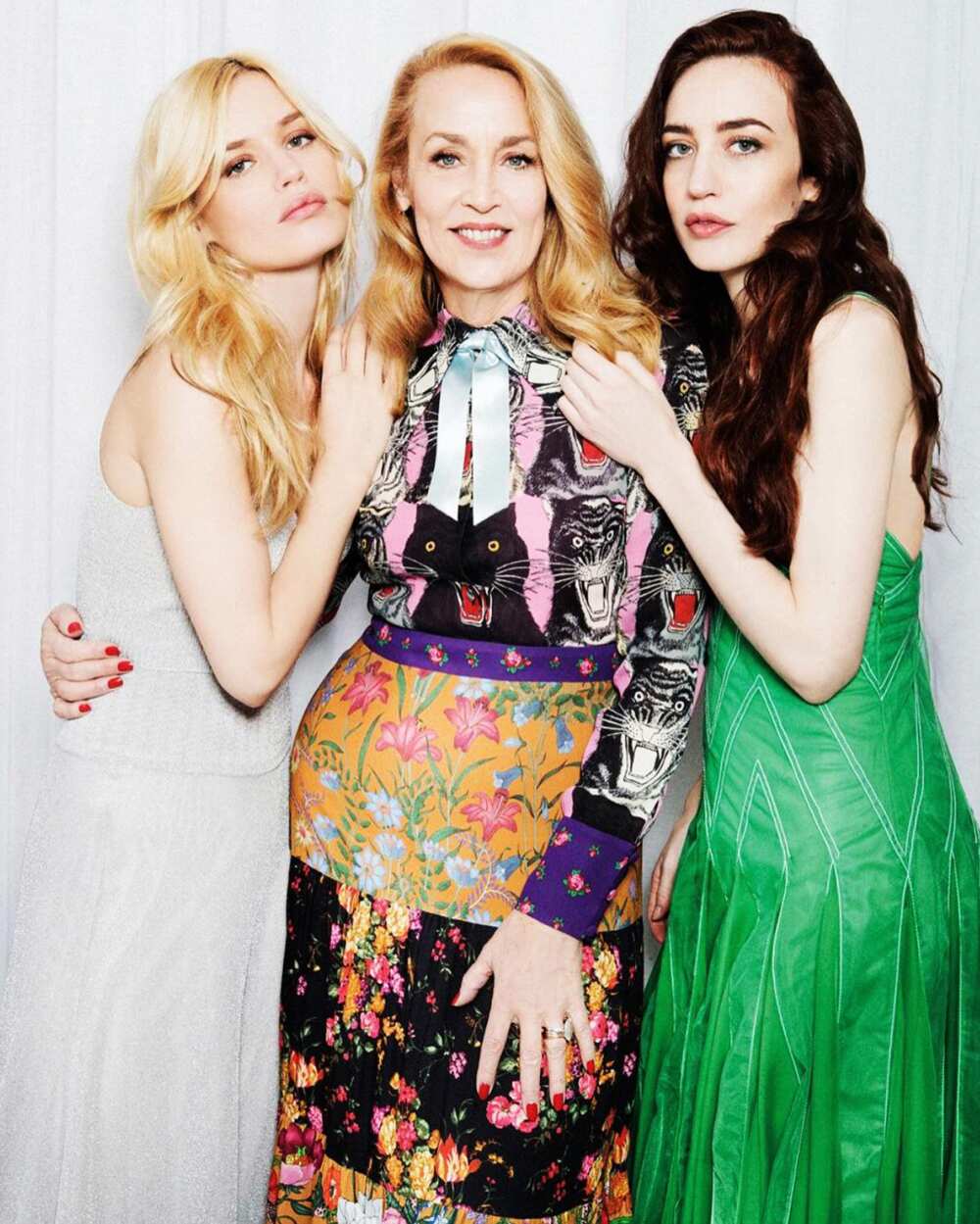 Jerry Hall net worth
Most of Jerry's income to date has been from her career as a fashion model and an actress. The beauty has earned a decent fortune from her lengthy career. According to Celebrity Net Worth, the model is worth 15 million dollars.
Being a supermodel has cemented Jerry Hall's celebrity status. It is fair to say that she has aged gracefully because she remains the long-legged, blond-haired beauty she was in the 70s. With a doting husband and supportive children, the future seems to hold great promise for Jerry Hall.
Source: Legit.ng