Bridget Moynahan bio: age, son, net worth, husband
Bridget Moynahan is an actress and model well known for her exemplary acting skills evidenced in the roles she has played in various movies and TV shows. Some of her most famous characters include the ones she has performed in Blue Bloods, Coyote Ugly, John Wick and of course, I, Robot. She is truly an actor worth her salt.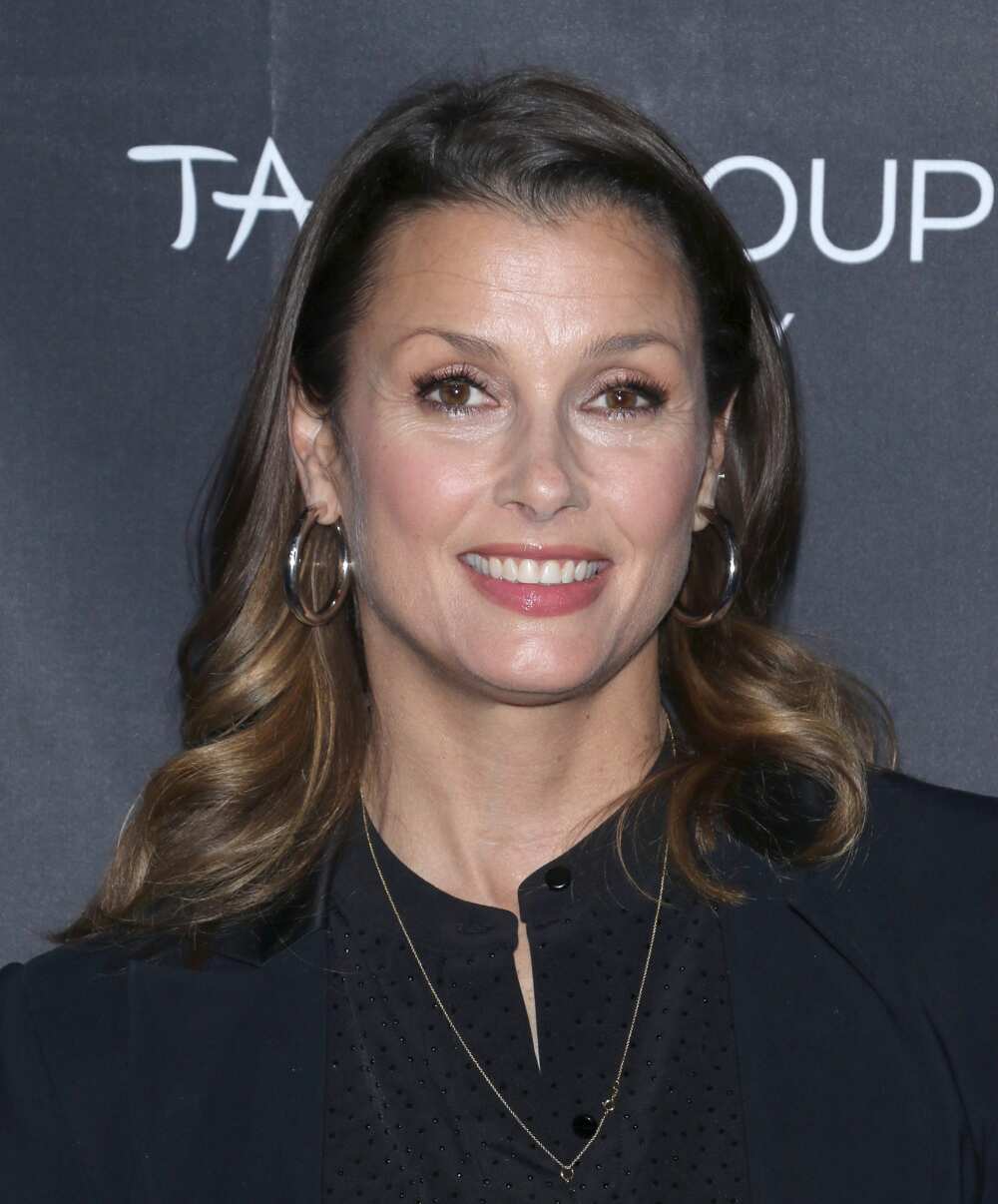 When you take a quick look at Bridget Moynahan, you will instantly notice that she is the clear epitome of beauty and talent.
Profile summary
Full name: Kathryn Bridget Moynahan
Birthday: April 28th, 1971
Birthplace: Binghamton, New York, United States of America
Age: 48 years
Zodiac sign: Taurus
Occupation: Actor, model
Father: Edward Bradley Moynahan
Mother: Mary Bridget
Siblings: Andy and Sean
Spouse: Andrew Frankel (m.2015 - present)
Child: John Edward Thomas Moynahan
Net worth: $25 million
Bridget Moynahan height: 5 feet 9.5 inches or 177 centimetres
Weight: 57 kilograms or 126lbs
Eye colour: Hazel
Hair colour: Dark brown
Ethnicity: Irish American
What is Bridget Moynahan age?
The gorgeous actress was born in April 28th, 1971 in Binghamton, New York, United States of America.
Family and early life
She was born to Edward Bradley Moynahan, a scientist and former administrator at the University of Massachusetts at Amherst, and Mary Bridget, a former school teacher.
She has two brothers, Andy (who is older than her) and Sean (who is younger than her).
She was raised in Longmeadow, Massachusetts and graduated from Longmeadow High School.
Growing up, she was a tomboy was always actively involved in sports. She was even the captain of her basketball team. Bridget also played soccer and lacrosse.
Career
Bridget started out as a model after she graduated from high school. She had to convince her parents to let her try out modeling and acting as they had planned for her to go to business school.
As a model, she has graced the covers of top magazines such as Vogue and Glamour.
Bridget trained to be an actor at the Caymichael Patten Studio in New York. She is a well-known actress mostly famous due to her role in Blue Bloods.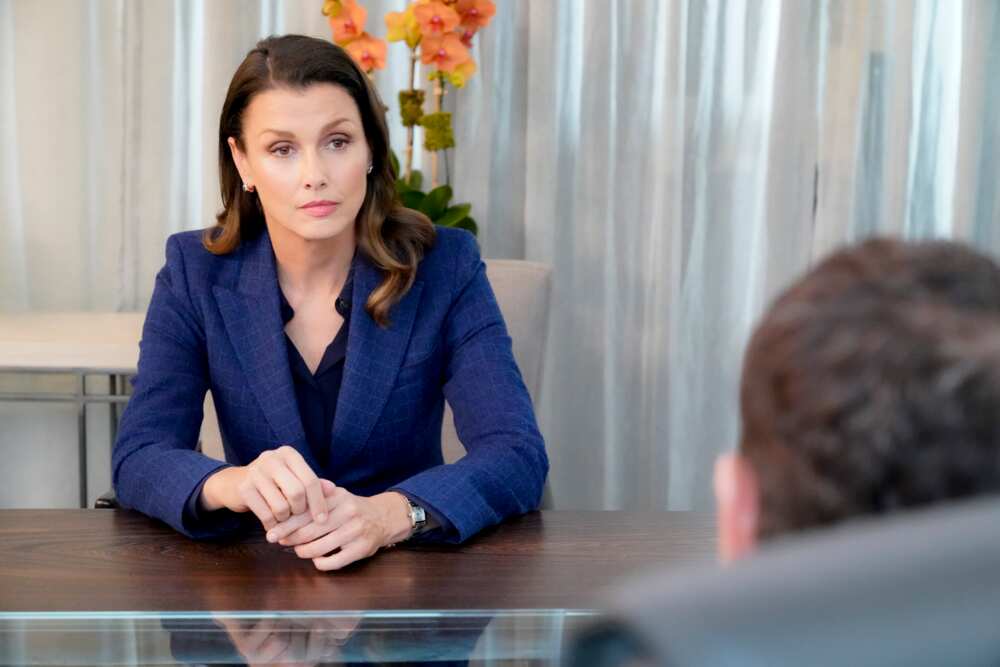 Bridget Moynahan movies and TV shows
Here is a list of the most popular Bridget Moynahan movies and TV shows and the roles she played in each.
Blue Bloods (2010 - 2020) - Erin Reagan / Erin Reagan-Boyle
Crown Vic (2019) - Tracy Peters
John Wick: Chapter 2 (2017) - Helen
The Journey Home ( 2014/II)- Luke's Mom
John Wick (2014) - Helen
Small Time ( 2014) - Barbara
Battle Los Angeles ( 2011) - Michele
Ramona and Beezus (2010) - Dorothy Quimby
Bunker Hill ( 2009) - Erin Moriarty
Eli Stone (2008) - Ashley Cardiff
Noise ( 2007/II) - Helen Owen
Six Degrees (2006-2007) - Whitney Crane
Prey ( 2007/I) - Amy Newman
Unknown ( 2006/I)- Eliza Coles
Gray Matters ( 2006/I) - Charlie Kelsey
Lord of War (2005)- Ava Fontaine
I, Robot (2004) - Susan Calvin
The Recruit ( 2003)- Layla Moore
The Sum of All Fears (2002)- Dr. Cathy Muller
Going to California ( 2001) - Lily
[] and the City (1999-2000)- Natasha
Whipped (2000) - Marie
Coyote Ugly (2000) - Rachel
Trifling with Fate (2000) - Fame
In the Weeds (2000) - Amy
Row Your Boat (1999) - Apartment owner
Bridget Moynahan net worth
According to celebritynetworth.com, the stunning celebrity's net worth is $25 million. It is reported that for the first several seasons of Blue Bloods, she earned $60,000 per episode. Today, she reportedly earns $100,000 per episode of the show, translating to approximately $3 million a season.
Bridget Moynahan measurements
How tall is Bridget Moynahan? She is 5 feet, 9.5 inches or 1.77 meters tall. She weighs 57 kilograms or 126lbs. Here are her other measurements:
Body measurements: 35-24-35 inches or 89-61-89 centimeters
Dress size: 2 (US), 32 (EU)
Bra size: 34A
Shoe size: 10 (US)
Dating history
Here is a quick look into the star's relationship history.
Between 2001-2003, she dated screenwriter Scott Rosenberg.
Between 2004 - December 2006, she went out with NFL quarterback Tom Brady, with whom she has a son. The Bridget Moynahan Tom Brady relationship is her most popular one to date.
In September 2010, she dated McG, a film director and producer also known as Joseph McGinty Nichol.
In 2013, she began dating Andrew Frankel, who would, later on, come to be known as Bridget Moynahan husband as the two got married in October 17th 2015. The wedding took place at The Hamptons.
Tom Brady Bridget Moynahan son
The Tom Brady Bridget Moynahan relationship ended in December 2006, and a few months later, in February 2007, it became public that Bridget was expecting Tom's child. At the time, Tom had already moved on with his now-wife, Gisele Bündchen.
August 22nd, 2007 was the birthdate of Bridget Moynahan son, John Edward Thomas Moynahan. He was born in Santa Monica, California.
On the other hand, Tom Brady and Gisele got married in 2009. Together, they have two kids, Vivian Lake Brady and Benjamin Brady.
Apart from being an actress and model, Bridget Moynahan is also an author. She co-wrote the book, Our Shoes, Our Selves, alongside Amanda Benchley.
Bridget Moynahan hot photos
Here are some of her hottest pictures.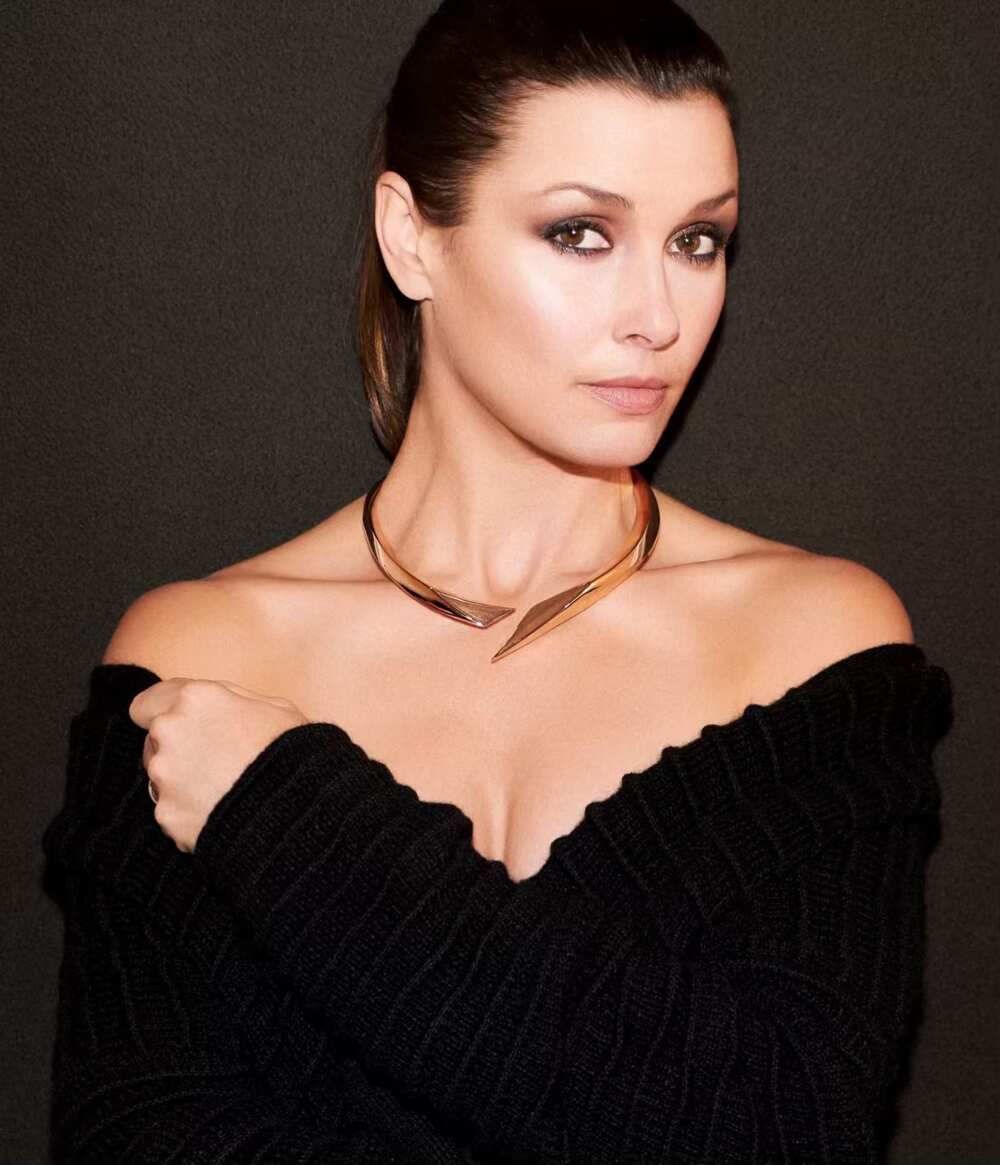 Here is a picture of her looking effortlessly amazing.
Yet another amazing shot.
Bridget Moynahan is a celebrity whose biography is worth reading. She is an excellent actress who has earned her fame over time. Indeed, she is one to emulate.
Source: Legit.ng