Rebecca King-Crews bio: Who is Terry Crews' wife?
Rebecca King-Crews is the famous actress and wife to Terry Crew. She is an accomplished actress and producer. Most of her fans know her from her appearance in the TV Show, The Family Crews. She has worked as the executive producer of the series that airs on MTV International Worldwide. The lady is gifted with a powerful and infectious voice hence her recent debut single, "Can I Say."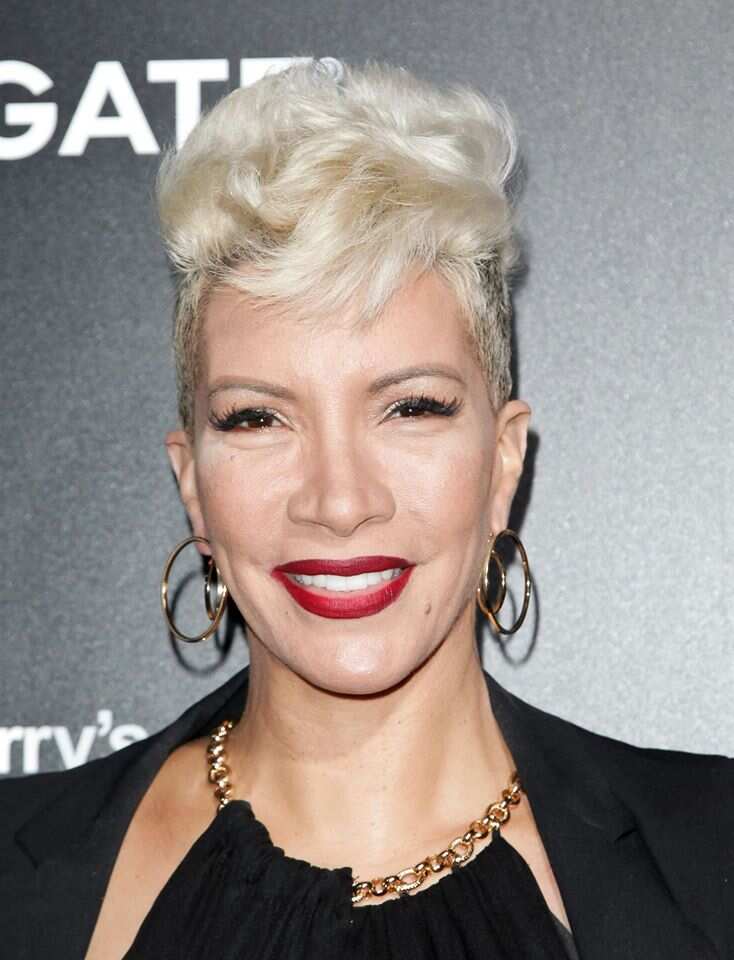 The actress/ singer has managed to steal the love of many fans. Going by her social media following and presence of over 40k followers on her Instagram account, it is clear that she is loved by many. But just who is the wife of Terry Crews?
Rebecca King-Crews profile summary
Name: Rebecca King-Crews
Date of birth: December 24, 1965
Age: 54 years old
Place of birth: Benton Harbor, Michigan, United States
Profession: Actress and singer
Spouse: Terry Crews
Kids: 5 kids
Rebecca King Crews age and early life
Rebecca was born to interracial parents on December 24, 1965. This makes Rebecca King-Crews age currently to be 54 years old. Her birthplace was in Benton Harbor, Michigan, United States, but she was raised in Gary, Indiana. The over 50-year old actress is 5' 8" tall.
She attended several schools. In 1984, during her senior years in Lew Wallace High School, she was crowned as Miss Gary. She then went to Western Michigan University to pursue musical theatre. Her husband was at the same college, although he was busy with his football. It is believed that the two met at this school.
While at Michigan, Rebecca started performing in the region as she appeared in various plays and musical acts productions. Some of these include "The Whiz," "Pippin," "Evita," "Oklahoma," and"The Music Man." Rebecca King also appeared on a regional production of Dreamgirls for The Black Civic Theater, where she potrayed Deena. She formed a gospel group, Chosen One, where she is a songwriter, singer, and producer.
Terry Crews wife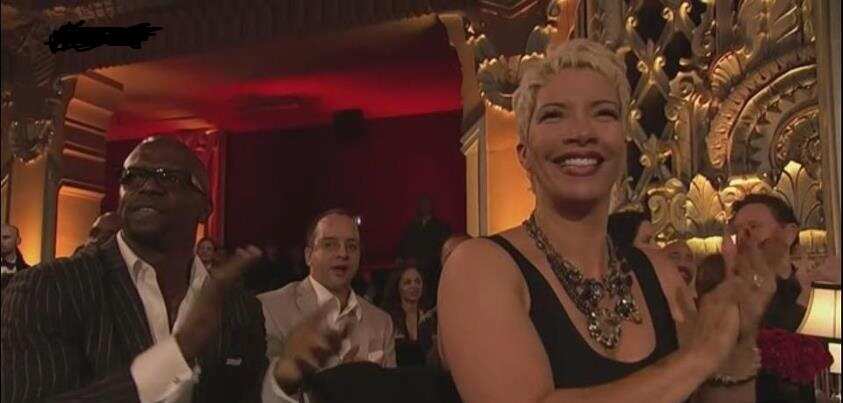 As a successful celebrity's wife, their marriage story is inspirational. They have been together for more than 3 decades despite the challenges they faced as a couple. Most people can attest to the fact that relationships are a lot of hard work. One couple that appreciates this fact is America's Got Talent: The Champions host Terry Crews and his wife, Rebecca King-Crews.
How did Terry Crews meet his wife? The two met in college but did not hit it off at first. For a long time, Terry was just a friend, a place he almost got stuck in. At the time, his wife found him to be a little too nice. Fortunately, thy got together and tied the knot in 1990. In the same year, their daughter, Azriel, was born. Their other children followed soon after. Tera was born in 1999, Wynfrey, in 2004, Isaiah, in 2007. Naomi Burton Crews is their first child, though she is not Terry Crews's biological child. She was born before they got married; she is Rebecca's child with Charles Burton, whom she was previously involved with.
Life was good for the young couple, and a year later, Terry was drafted to the NFL, beginning a career in professional football. He played for the Los Angeles Rams. In 1997, the now 50-year-old star retired from football and moved on to acting.
As he later revealed, Terry was not happy after leaving football. He struggled with transitioning from famous pro footballer to no longer being an athlete. He slowly drifted into depression and got addicted to adult movies. This addiction almost cost him his marriage, something that pushed him to work on it. His wife left for a while, but after Terry showed the desire to change by going to therapy on Dr Phil, she came back.
The two may not have started it with sparks firing off, but they grew to become each other's best friends. Rebecca Crews stood by her husband's side as he battled through his struggles. While she took about 3 years to trust him again after she had considered leaving him for good, the couple worked through their differences. Her husband is ever so grateful that things worked out well for them. Terry Crews and wife have given their marriage everything they got to make it work out. They are proof that marriages are hard work but they work out if both parties are willing to cooperate.
Apart from the addiction struggles and his battle with depression, Rebecca stood by her husband when he was allegedly s*xually assaulted by Hollywood agent Adam Venit, in 2016 at a party. The case was settled in 2018. The two had been through some of the toughest breaks in their marriage; and were ready to face whatever the future held for them. They were sure to have each other's backs no matter what.
What does Terry Crews wife do for a living?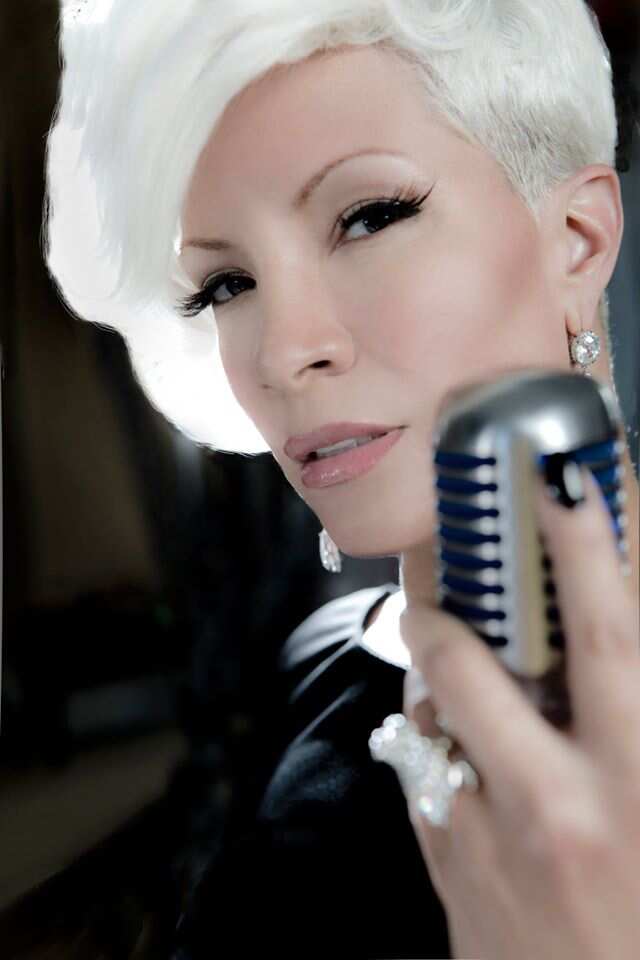 Apart from taking care of hers and Terry Crews family, Rebecca is a career woman. She is a singer, actress, and executive producer. A lot of what she does is in the entertainment industry. After several years of accompanying her husband on red carpet events, she debuted in 2010's reality TV show, The Family Crews.
The show, which aired on BET, had her working as a producer as well. The show explored Rebecca King Crews family. It went on for 17 episodes spanning from 2010 to 2011 but was canceled after it registered poor ratings. Even with the cancellation of the show, Rebecca's acting career did not come to a stop. She went on to make appearances in Black Love, Life After, Extra, and Celebrity Family Feud. In most of her film appearances, she often played herself. However, a 2018 short film by the name Blueberry had her cast the role of Grace.
Apart from a successful film career, she has also made major strides in the singing industry. She has a number of singles associated with her. These include:
She sings under the pseudonym, Regina Madre.
Apart from her singing and acting, she founded and ran the Crews Arts Ltd. company, where she is the CEO. The company is said to be behind the family's entertainment involvement. The beautiful woman has striking features that have earned her appearances in top magazines. She is also involved in various Christian organizations.
What is Terry Crews wife worth?
Rebecca Crew is said to have a net worth value of $20 million. Just like her husband, she has made a successful career for herself in showbiz. With many more songs and films yet to come, her wealth is likely to increase in the future.
Rebecca King-Crews story is proof that everything works for couples that want to see their marriage succeed. The much she has been through with her husband shows that she is indeed a strong woman.
Source: Legit.ng