iPhone 7: specs, price, review, all details
Three years after its release, the iPhone 7 remains popular among many people. This device has passed the test of time, and a lot of satisfied customers are still using it. Why is this device so popular, and is it a worthwhile purchase in 2019?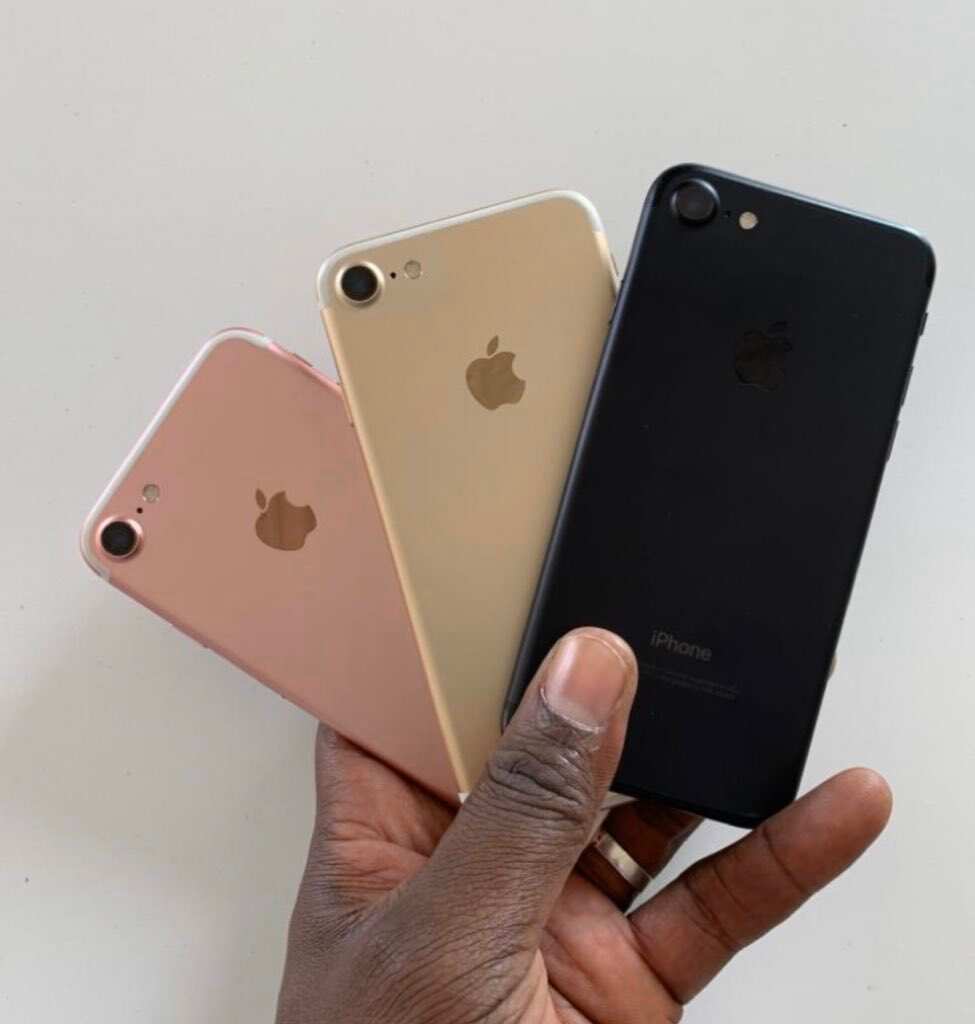 Ever since the iPhone 7 release date, which was on September 16, 2016, plenty of users have been interested in it. No matter how long it has been since its launch, it is still available for purchase in Nigeria. You can find it on Jumia and other online and offline shops across the country. iPhone 7 price on Jumia is about N109,900, which equals approximately $300.
iPhone 7 overview
Even the most popular mobile devices from Apple have their pros and cons. Here, you can take a look at the device's benefits and downsides and determine whether the device still meets your personal requirements.
The good
Long battery life (compared to previous models)
Good camera
Dust and water-resistant
Modern OS with regular updates
The bad
No headphone jack
Not many upgrades from the previous versions
No listening to music when charging
iPhone 7 specs
The most important specifications of the handset will help you determine whether it is your kind of gadget.
Screen size: 4.7 inches, 60.9 cm2 (~65.6% screen-to-body ratio)
Screen resolution: 750 x 1334 pixels, 16:9 ratio (~326 PPI density)
Weight: 138 g (4.87 oz)
OS: iOS 10.0.1, upgradable to iOS 13.2
Rear camera: 12 MP, f/1.8, 28mm (wide), 1/3", PDAF, OIS
Front camera: 7 MP, f/2.2, 32mm (standard)
Chipset: Apple A10 Fusion (16 nm)
4G LTE: Yes
iPhone 7 hardware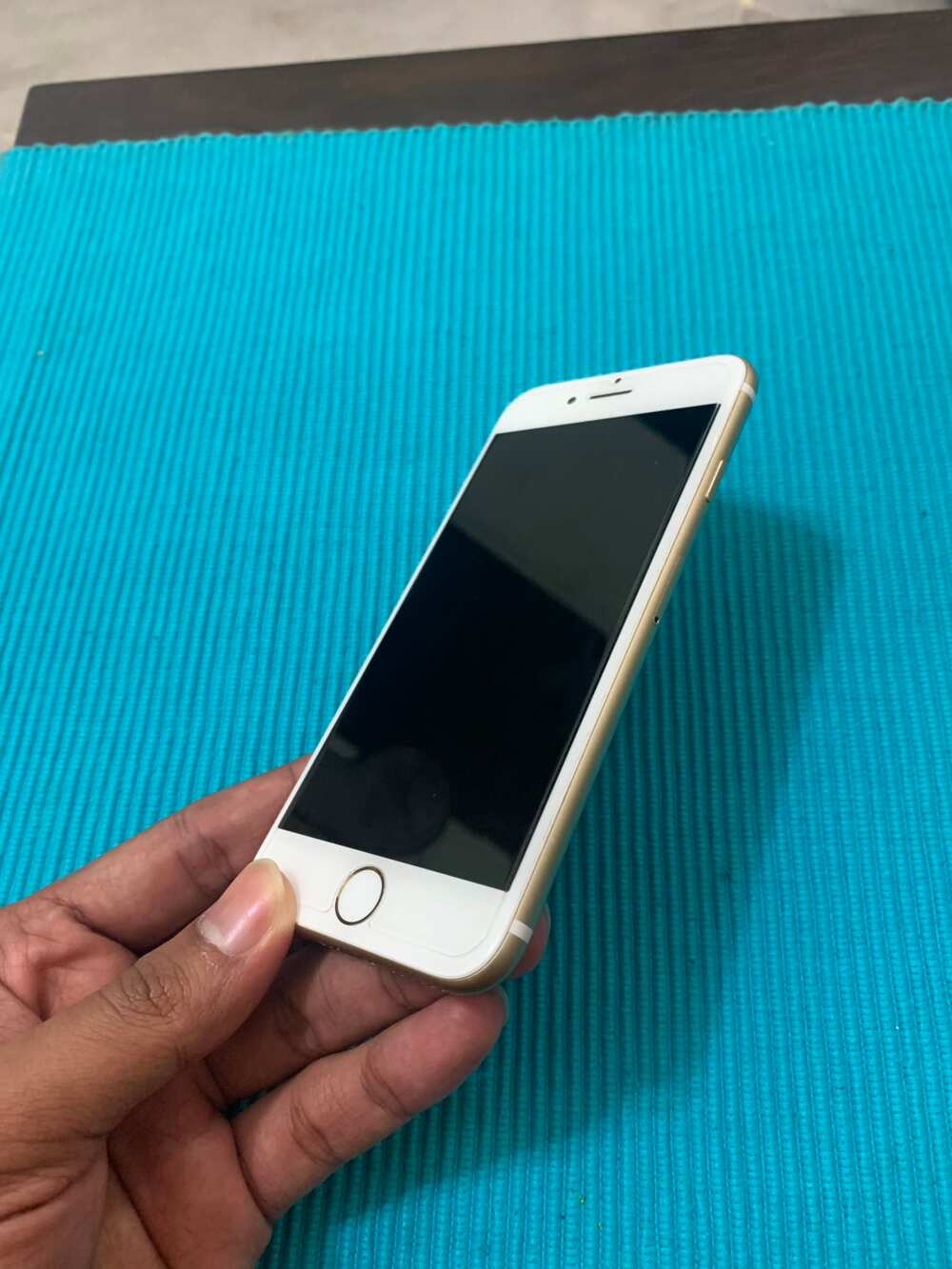 Design
The design of this edition is focused on usability, and it has some impressive differences compared to its predecessor. The biggest breakthrough feature is its resistance to water and dust, so the device will not get damaged after being dropped into water.
Another huge change is the lack of the 3.5mm headphone jack, which people were accustomed to. This means that all the music lovers will need to attach the adapter between the lightning port and their headphones. Alternatively, they can use wireless headphones.
This version comes in six available colours: Black, Silver, Red, Gold, Rose Gold, and Jet Black. In general, the design is not too different from the previous versions.
Display
The smartphone has a 4.7-inch Retina IPS LCD capacitive touchscreen with a 750 x 1334 screen resolution. The resolution is a little underwhelming compared to many modern devices, but the colours look very bright and vibrant.
Processor, storage, and performance
The gadget is powered by Apple A10 Fusion, which is a modern and highly optimised quad-core processor. Two of the cores are important for gaming and running heavier applications, while the other two are for other things such as texting and watching videos. The smartphone switches between the cores, depending on what the user is doing with their device. Thanks to the powerful processor, the performance is top-notch.
iPhone 7 memory options are 32GB, 128GB, or 256GB of storage, depending on your model choice. Since it does not have an option of external storage, which means that you cannot use an SD card, you will have to choose wisely.
Battery
The iPhone 7 battery life is an improved version of the previous models, where users complained a lot about running out of charge quickly. The manufacturer reported that the battery is improved mostly due to the lack of the headphone jack. It has a 1960mAh battery that offers up to 14 hours of talk time, as well as up to 40 hours of music play. The battery capacity cannot compare to many other new devices in the market, but it is also quite decent.
Speaker and call quality
This device has a loudspeaker with stereo speakers and it is also equipped with active noise cancellation with a dedicated microphone. The sound quality is decent, without any noticeable issues.
iPhone 7 software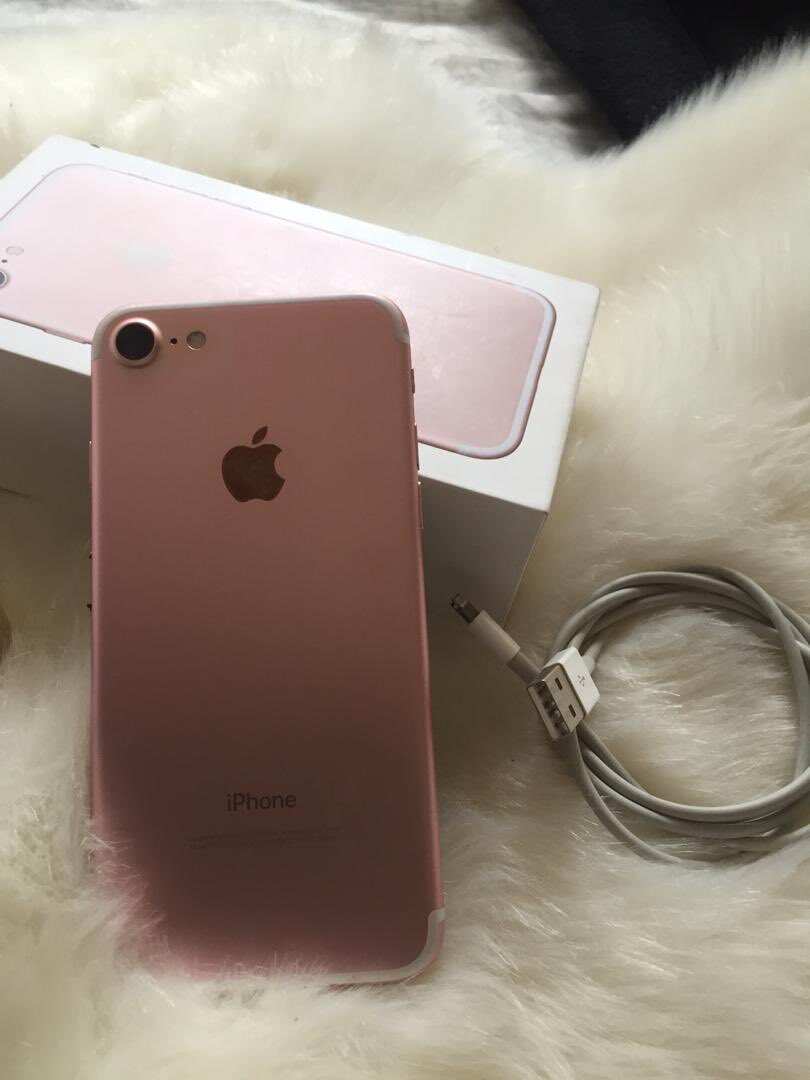 OS and features
The gadget comes with a modern iOS 10, which is a major upgrade from iOS 9. There is a panel that contains all the new information and updates. You can now upgrade the system to iOS 13.2, which is the latest version of iOS.
Some of the special iPhone 7 features are its sensors (fingerprint, gyro, compass, accelerometer, proximity, and barometer), as well as the personal assistant Siri which makes using the device easier.
Camera, video and image quality
This device has a 12MP main camera with quad-LED dual-tone flash and HDR. It can record videos in 720p, 1080p or 2160p quality at 30fps, 60fps, 120fps or 240fps. It also has a 7MP selfie camera with face detection, panorama, and HDR. You can record 1080p videos with it at 30fps.
The iPhone 7 camera is known for its natural colour depiction, which means that you will not get overly saturated photos. Lower light pictures have slightly more noise than usual, but the darker shots have improved a lot compared to the shots that were captured using the previous releases by the manufacturer.
Generally, the camera is relatively good. There are very minor differences between this device and the 6s model, which is more affordable. Apple smartphones have always had decent cameras.
iPhone 7 review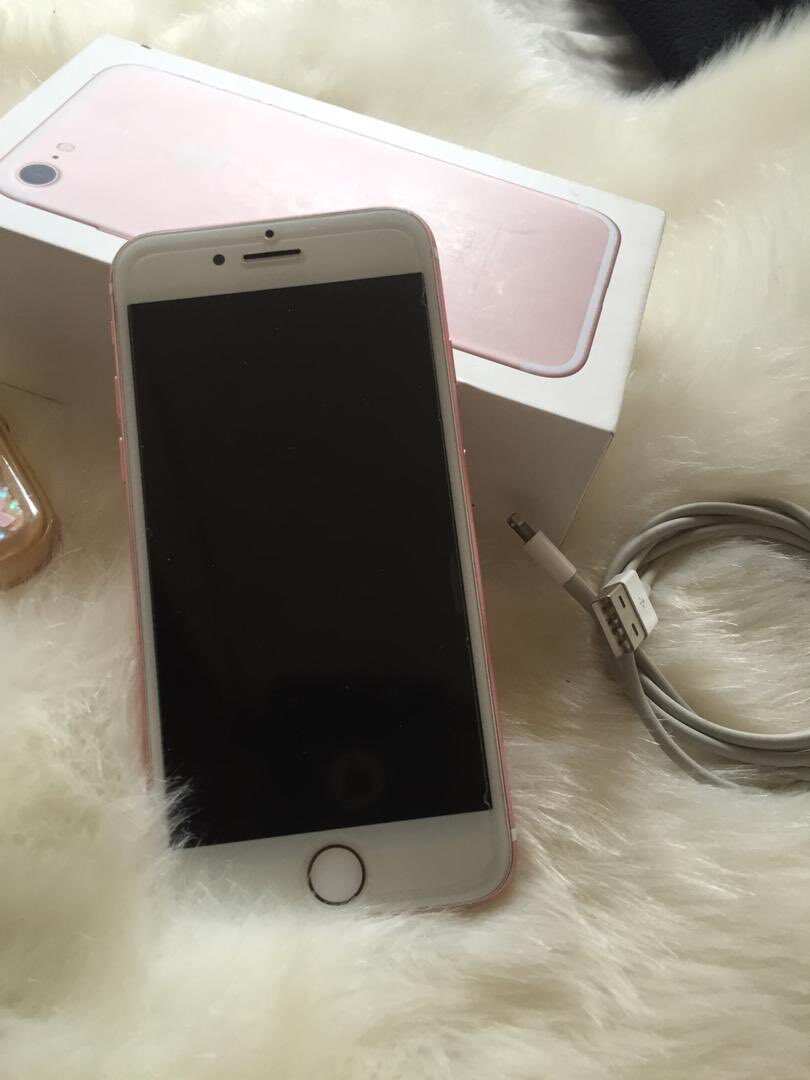 Some users voiced their opinions about this device, saying mostly positive things. According to their feedback, the gadget is stable and can work for years without any significant issues, and the lack of the headphone jack is not too noticeable. They also appreciate the aluminium casing and battery life, even though some are planning on replacing the battery.
Aram Saleh: I think I'll never change my iPhone 7 until it stops getting updates. Thank you Josh.
AJ The Wright Gamer: I have a 7, got it last year. My brother has the +. It works for me, pretty good
Andrew Dellarco: My 7 is my favorite iPhone I've ever had, I'll use it until it's totally irrelevant or I'm forced to upgrade
XLegxnd: Worth buying bought a week ago! Its a great phone and still recommend it to others
cowgirl9925: I'm watching this on my iPhone 7 I got it ten months ago it's my first iPhone I was using an android but it kept messing up so I switched to the iPhone 7 witch is way better and gets software updates I love iOS 13
Gaming Butler: I just replaced the battery in my I phone 7 myself it's a good phone still going strong.
TaticalGamer: I'm happy with mine cuz it's really good and does everything I want it to do
Verdict
If you would like to get a decent Apple smartphone for a lower price instead of expensive flagships, then this smartphone would be a good choice. Many people who do not wish to buy costly Apple products may want to pay attention to this model because it is relatively affordable. While it meets the needs of most people, it still has some imperfections which may make it unsuitable for others.
The absence of a headphone jack is one of the top controversial issues in the device, so you have to think whether or not this feature is important to you. Wireless headphones are quite expensive, and you will have to buy them separately.
Many devices in the present-day market have the same or even better specs and features. If you strictly want an iPhone, the 6s has similar specs to 7 and costs less. In the iPhone 7, the developers improved quite a few things compared to 6s, such as the camera, battery, and processor.
If you compare 7 to 8, then it would be better to acquire the seventh model because the differences are very slight. iPhone 8 loses in aspects such as battery life, but it has the same camera settings.
Overall, the iPhone 7 is a decent device, and many people still purchase it even three years after its official release. It is a sleek device that still meets the needs of the present-day smartphone user.
Source: Legit.ng