Google Pixel 3 XL specs, review, price
Google Pixel 3 XL is one of the smartphones in the Pixel series known for their smooth performance and good camera. The phone also has other exciting features and specs that make it competitive in the market.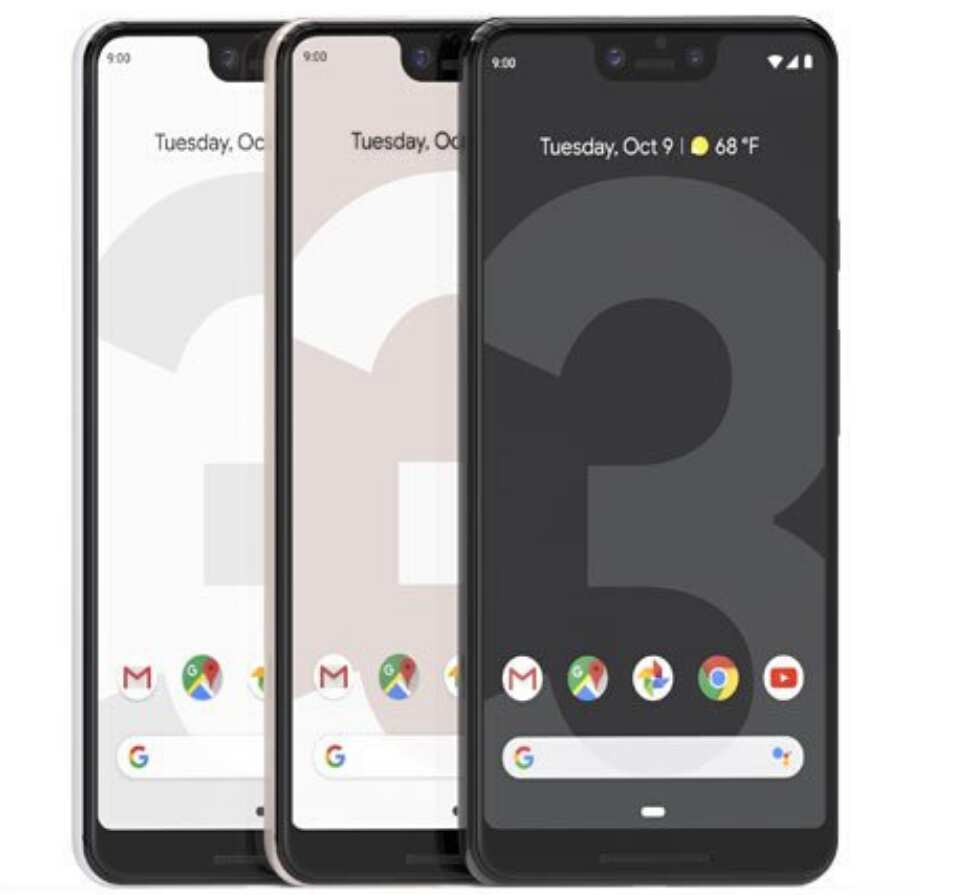 Google unveiled the phone during its annual event on October 9, 2018. Since its release, the device has received plaudits worldwide for its powerful lenses. It is an upgrade of its predecessor, the Pixel 2 XL, and also quite expensive than some new smartphones, but is Google Pixel 3 XL worth it?
Google Pixel 3 XL overview
Before you decide to buy the phone, get to know some of the pros and cons of using the gadget and know whether it is worth purchasing.
The good
It has one of the best phone cameras in the market.
The battery life is better compared to some new brands.
It also has a great display - a 6.3-inch P-OLED.
The bad
It does not have a microSD or headphone jack.
A poor notch design.
Google Pixel 3 XL specs
The smartphone uses the Qualcomm Snapdragon 845 processor and has a battery life of 3,430 mAh. It also boasts of a screen size of 6.3-inch P-OLED, and a density of 523ppi. Here are full details on its specifications.
Processor: Qualcomm Snapdragon 845
Display: 6.3-inch P-OLED, 1440 x 2960 pixels (523 pixels per inch)
Operating system: Android 9.0 (Pie)
RAM: 4GB
Storage: 64GB/128GB internal
Dimensions: 158 x 76.7 x 7.9 mm
Cameras: Single-lens 12.2 MP rear, dual 8MP lenses front
Battery: 3,430mAh USB Power Delivery 2.0, QI wireless charging
Bluetooth version: 5.0
Water resistance: IP68 water and dust rating
Colors: Just Black, Clearly White, Not Pink
Hardware
How many Google Pixel 3 XL features do you know? Well, the gadget has amazing hardware features that give it a cutting-edge in the competitive market of smartphones.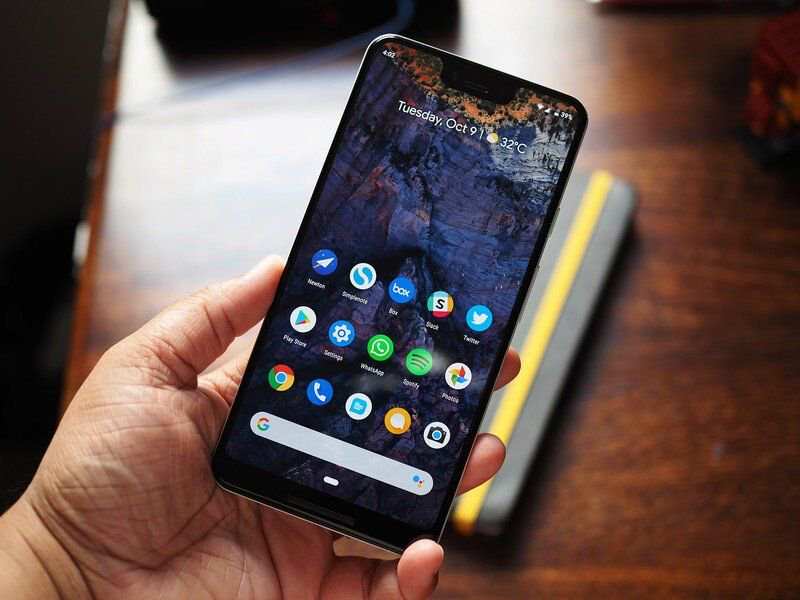 Design
Like previous versions in the series, the device has a fingerprint sensor and a two-tone rear case. One of its unique qualities is the wireless charging system. It also has two huge bezels at the top and bottom as well as a notch and dual front-facing cameras.
Generally, it looks attractive in terms of appearance, and its smooth touch brings a nice feel when operating it. The power button also shows a flash of colors that adds more aesthetics to the gadget.
Display
The phone has a 6.3-inch QHD+ OLED screen with a resolution of 523ppi. Google Pixel 3 XL colors are Just Black, Clearly White, and Not Pink. The phone is made of aluminum and glass. Several critics have questioned the phone's notch, with some failing to understand its relevance.
Processor, storage & performance
The Google phone uses the Qualcomm Snapdragon 845 processor that is user-friendly and smooth in performance. With the 64GB and 128GB of storage spaces, does Google Pixel 3 XL have SD card slot? It is unfortunate for those who need more memory space since the smartphone has no microSD card slot to expand its storage capacity.
Battery
Its battery capacity of 3430mAh may not be the best in the market, but it is far better than some new devices like some of the latest Google phones. The exciting thing about the gadget is that you do not need the traditional cable system to charge the battery. It is all wireless!
Speaker and audio quality
In terms of speaker and audio quality, the phone does not disappoint. It has stereo speakers which are good and loud, but not the best in the market. The phone does not have a typical headphone jack but a USB-C adapter, which makes it different from other smartphones.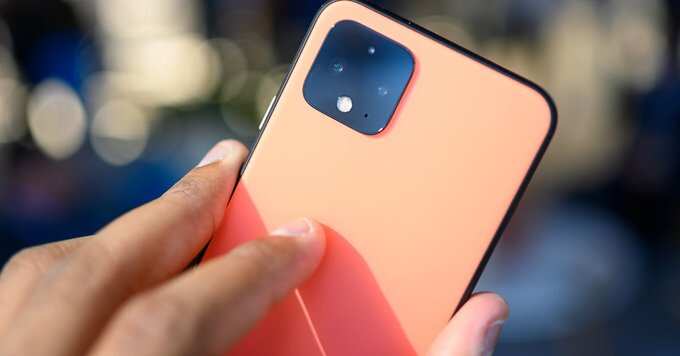 Software
The phone also has unique software features like two front cameras for selfie options.
Operating system
The device operates on Android 9.0 Pie, which is smooth and effective. Android 10 is the latest OS released in 2019 and an upgrade of Android 9.0 Pie.
Camera, video, and image quality
The phone's camera offers a lot of exciting features that anyone who likes taking photos and videos will love.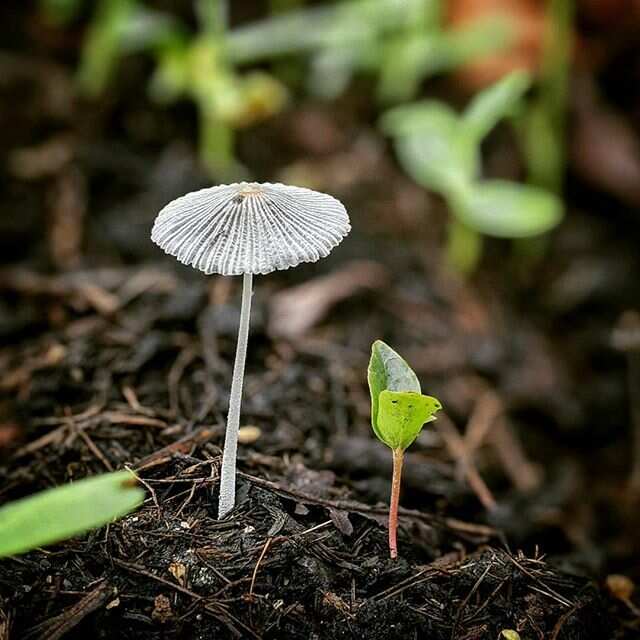 The camera is designed to capture both day and night shots. Its super Res Zoom software also enables users to take quality zoomed-in photos. Running objects can also be photographed clearly, thanks to the auto-focus feature of the phone's camera. One of its front lenses is designed to take a wide-angle in a group selfie.
Cost and where to buy
What is Google Pixel 3 XL price, and where can you buy it? The value of the device has dropped in the past year. To buy one in Amazon, you need around $394.99 to $547.00 for the 64GB capacity, depending on the color and whether it is new or used. The 128GB model prices range from $469.97 to $768.01.
You can also visit the Google Pixel 3 XL Jumia page to purchase the phone's accessories.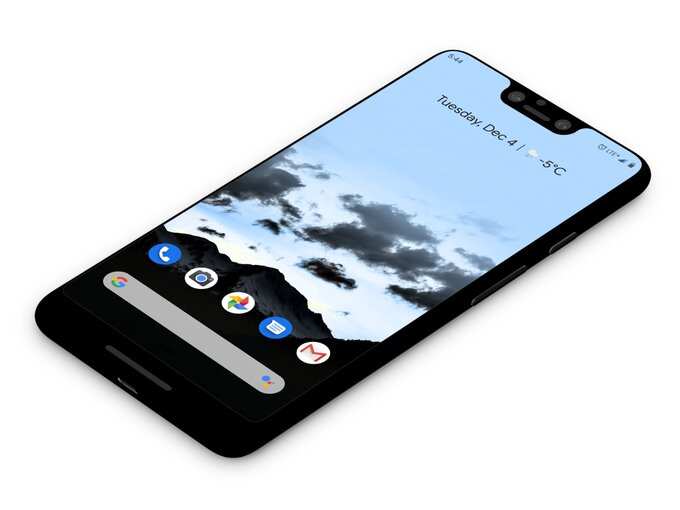 Reviews
Before giving your verdict about the phone, it is also good to know what others are saying about it. The device has attracted a lot of reviews and comments from users and critics at large. Here are what some people have said about it on YouTube.
Clifford Woolfork: Switched from an iPhone X to the Pixel 3XL just a few days ago. Infinitely happier with performance and battery life.
Harib Khan: The biggest issue is the call quality people can't hear me especially if i'm in a noisy area or at home alone. I have heard other users have this problem also.
Lupe martinez: My pixel 3xl is beautiful upgraded from a XR iPhone.
Webzterr: I love the rear fingerprint sensor too, plus the swipe gestures that it has. Fantastic device in every way.
Verdict
One outstanding feature of the Google Pixel 3 XL is its camera. If you have a passion for photography, then the phone is the best for you. Its wireless charging system and the Snapdragon 845 processor speed also make the phone attractive and convenient to use.
The main concern about the phone is its hardware design. The large notch does not look good on the phone. The absence of a microSD slot to expand the memory could also be a challenge when more space is required. If you need a more balanced smartphone in terms of hardware and software, then you could opt for Samsung Galaxy Note 10 or any of the new Google smartphones.
What is your view about Google Pixel 3 XL? Do you think it would make a worthy contender for the best smartphone in the world in terms of the camera? With the drop in prices, it is now easy to afford the phone and enjoy its fantastic qualities and features.
Source: Legit.ng