Best sister quotes to send to your sibling
Family is very important to many people. It is not surprising, therefore, that sister quotes exist as family members enjoy appreciating each other for the different things they do for each other. What's more, your family members may be the only people that know you too well to joke around and even tease you without offending you.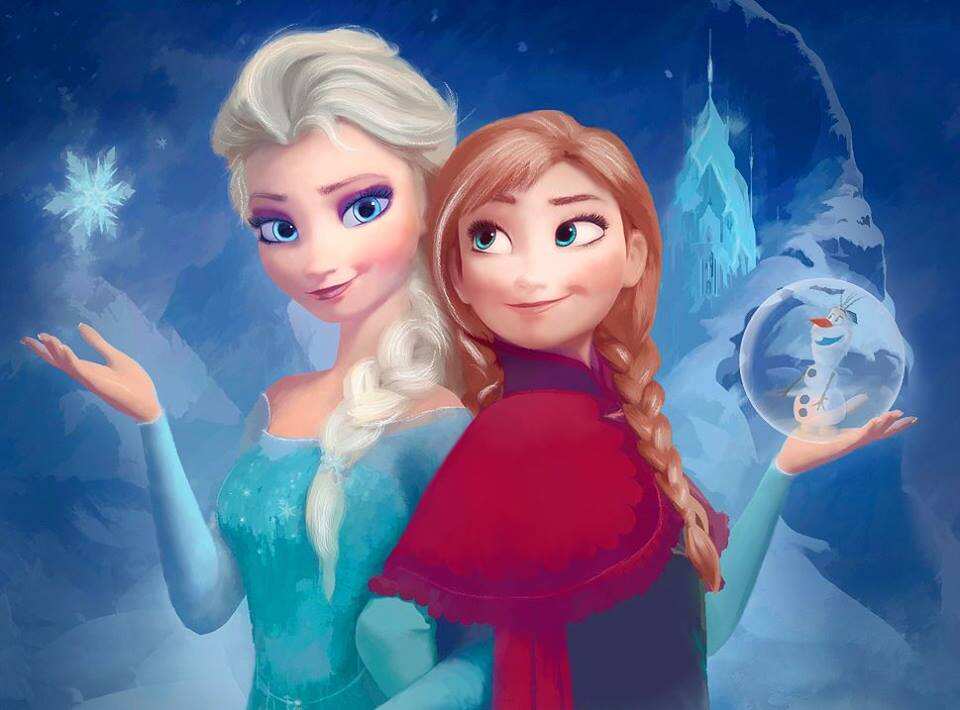 The right sister quotes can go a long way in ensuring that your siblings know how much you care and love them. In fact, it is possible to find the best and relevant sisters quotes that work on different occasions. Check out the examples below.
Interesting sister quotes by famous people
Appreciating your siblings is one of the easiest ways to keep your bond tight. After all, siblings can do anything for each other. While at times they fight, the connection between them never dies. Here are a few quotes that prove this.
When sisters stand shoulder to shoulder, who stands a chance against us? – Pam Brown
They form a force when united. There is no force as great as that of siblings connected to defend one of their own from harm.
A sister is someone who loves you from the heart. No matter how much you argue you cannot be drawn apart. She is a joy that cannot be taken away. Once she enters your life, she is there to stay. – Shiva Sharma
You can always count on her love no matter how bad you fight. It is not a matter of when it is convenient, they will stick with you through thick and thin.
Girls will be your friends – they'll act like it anyway. But just remember, some come, some go. The ones that stay with you through everything – they're your true best friends. – Marilyn Monroe
Know your gang and stick with them.
Sister. She is your mirror, shining back at you with a world of possibilities. She is your witness, who sees you at your worst and best, and loves you anyway. – Barbara Alpert.
A true reflection of yourself and what you would want to become.
You may be as different as the sun and the moon, but the same blood flows through both your hearts. You need her, as she needs you. – George R.R. Martin
No matter your differences, she is still part of who you are.
She is the mother I never had, she is the sister everybody would want. She is the friend that everybody deserves. I don't know a better person. – Oprah Winfrey
She can be whatever you want her to be depending on the situation.
Funny sister quotes
These are humorous quotes about sisters that will definitely get you laughing. The truth in them is just too hilarious to ignore.
To the outside world we all grow old. But not sisters. We know each other as we always were. We live outside the touch of time. — Clara Ortega
You will still be tiny stubborn siblings even when you are 80.
We'll always fight, but we'll always make up as well. That's what sisters do: we argue, we point out each other's frailties, mistakes, and bad judgment, we flash the insecurities we've had since childhood, and then we come back together. Until the next time. — Lisa See
It is cute how they fight and forgive each other. An outsider would be lost if they got involved.
Sisters never quite forgive each other for what happened when they were five." — Pam Brown
You might hold a grudge but ever so lovingly. This is a mystery that will never be solved no matter how hard we try.
At this point, none of us are sure why we fight. We're sisters. We need no good reason to fight, even though we have plenty of them. — Ken Wheaton
Sometimes there is no reason for fighting as long as you are a sibling. Girls fight even harder for no reason at all.
Big sister quotes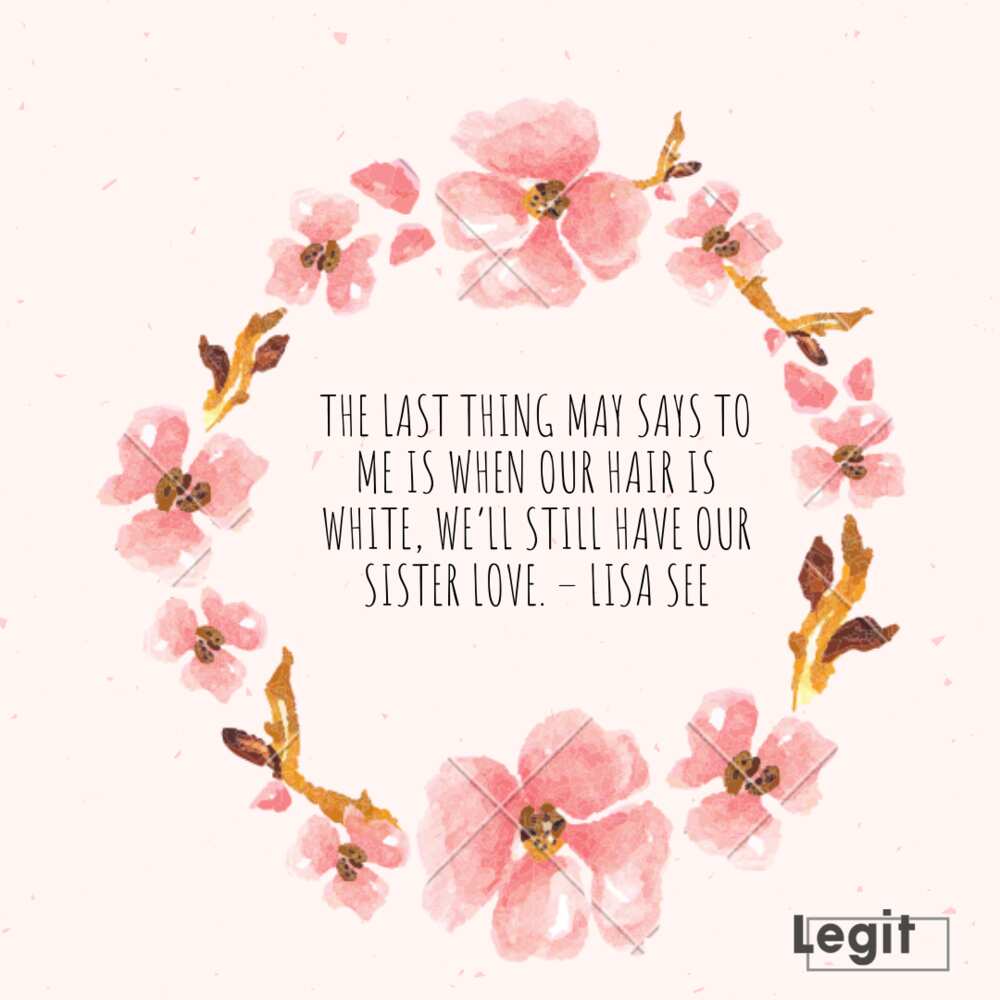 Your big sister is certainly one of your best cheerleaders and supporter. She is also probably the best disciplinarian you will ever get since she will not hesitate to call you out when you are acing out of line. This explains why it is always fun to have one. Check out the quotes below.
An older sister is a friend and defender – a listener, conspirator, a counsellor and a sharer of delights. And sorrows too. – Pam Brown
By virtue of being the eldest, she will defend you and even die trying. She can become a lioness when she has to, especially if she senses that you are in danger and in of protection.
A ministering angel shall my sister be. – William Shakespeare
Her value can only be compared to that of a guardian angel.
A sister is a friend you don't have to avoid the truth with. – Michelle Malm
You can always be frank with her as she is always going to be there for you. After all, she knows even your darkest secrets.
Little sister quotes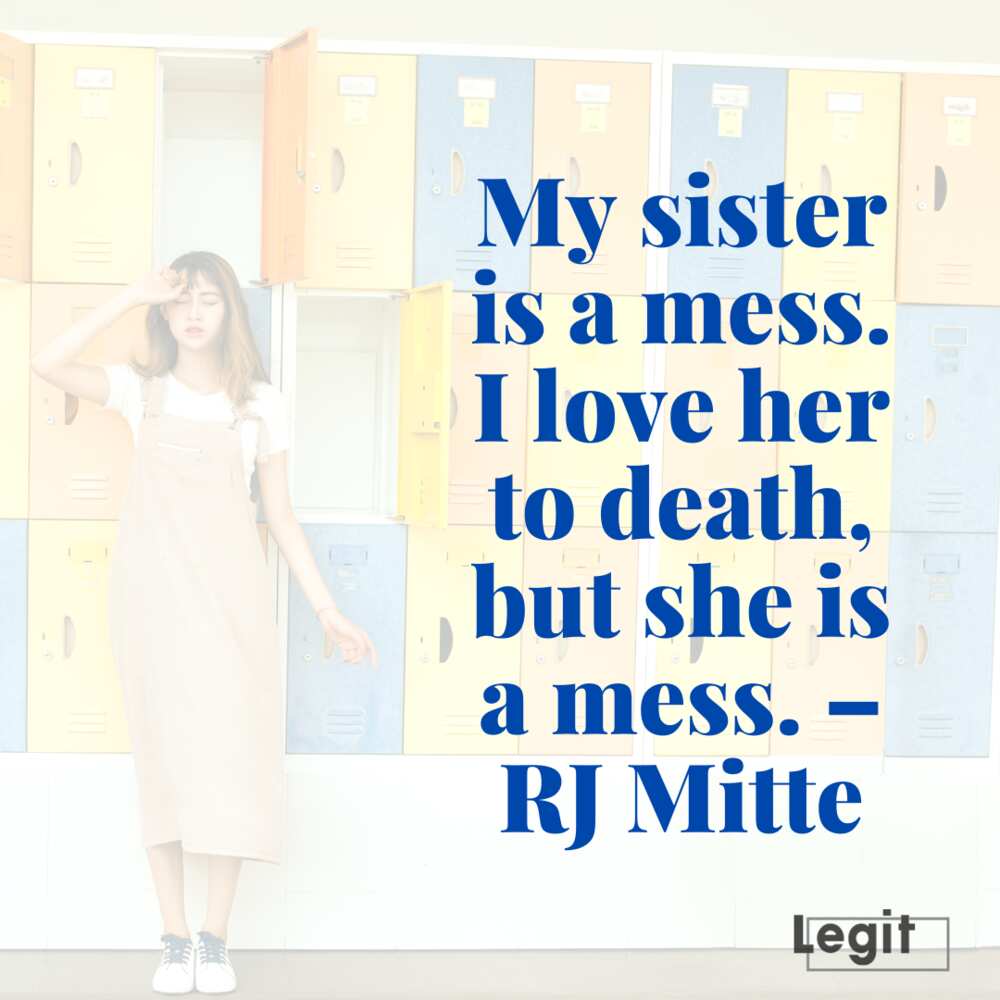 Small sisters are usually the spoilt brats of the house as everyone adores them and wants to favour them. However, the other siblings will not hesitate to put them in their place when a chance presents itself. In the end, younger siblings, especially girls, make the family much more complete.
If you don't understand how a woman could both love her sister dearly and want to wring her neck at the same time, then you were probably an only child. — Linda Sunshine
It is always a mixed bitter-sweet affair that not many will ever understand
Sister is our first friend and second mother. — Sunny Gupta
You can always call on her as your second mum and ever-present friend. She will be willing to put you first at all times.
It is strange how sisters can be saviors or strangers and sometimes a bit of both. — Amanda Lovelace
It is the delicate mixture of both extremes that make the relationship interesting. You can never know when they hate or love each other but you can always tell that there is something deeper than they let on.
A sister is often a mentor, a guide, and a best friend especially at a time of need. — Debasish Mridha
No one will give sound advice and reality checks like she would because she truly loves you. When someone truly cares, then they can rebuke your bad deeds without fear because they do it with a lot of love.
Cute brother and sister quotes
When you go through these brother/sister quotes, you will realize that nothing beats the feeling of knowing that your family has got your back. It is possible that you will not trade this for anything. Some of the brother sister quotes below capture this aspect perfectly.
I have a wonderful shelter, which is my family. I have a wonderful relationship with my brother and sister; this makes me feel that I know always where I belong. – Jose Carreras
The comfort of having a family is inexplicable. Those who are lucky to be in loving families should always be grateful.
Brothers and sisters are one of the constant things in the lives of many people. – Richard Branson
Your siblings will always be there for you no matter what.
We didn't want to admit it then, but we were friends. Best friends. – Shannon Celeb
Siblings are best friends even when they do not acknowledge it. It is not easy for family members to confess their friendship to each other but it is always hidden within.
Each one of us is responsible for the whole of humankind. We need to think of each other really as brothers and sisters and to be concerned for each other's welfare. – Dalai Lama
Siblings need to keep tabs on each other's progress no matter where they are. It is this closeness that keeps such family ties tight.
I sought my soul, but my soul I could not see, I sought my god, but my god eluded me; And then I sought my sisters and my brothers, and in them I found all three. – Baba Amte
There is that sense of belonging in knowing that you can always reach out to them.
Emotional sister quotes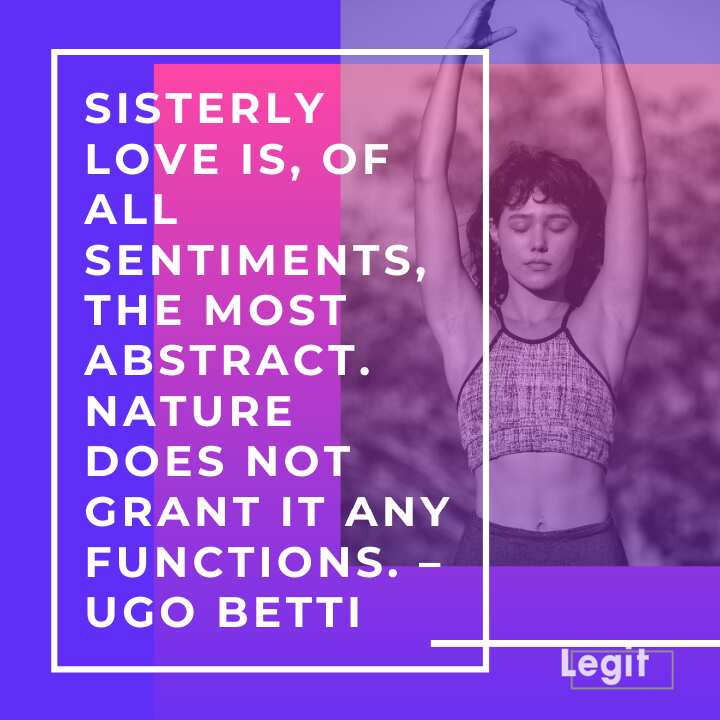 There is something about a family that does not change no matter what happens. You can always trust that no matter how bad things are, your siblings will always embrace you back when you find your way back to them. Check out the following sibling quotes to confirm this.
Sisterly love is, of all sentiments, the most abstract. Nature does not grant it any functions. – Ugo Betti
It is unique and exceptional. You do not really quite understand it but you know for sure that it is there and the bond is very strong.
Her heart was like a great road with room for everyone. – Lisa See
She has a big heart that accommodates everyone. She is the one lady you can always count on for everything that you need.
I've known every love possible, but as the years stretched out, the love I longed for the most is the one I shared with my sister. – Josephine Angelini
No love stands the test of time than that of family. These are the people that will always listen and respond whenever there is the need to. They can always pause their own business for yours if it is more urgent.
Sister in law quotes
Even as you go through exciting siblings quotes, you cannot forget to acknowledge the family you adopted as a result of your getting married to their brother or sisters. The relationship between you and her can be sweet as long as you remain positive. She is an extension of your own family.
Chance made us sisters in-law but our choice made us best of friends.
You can always appreciate the new lady friend you just got. Embracing her and showing her that she is part of your family works magic.
You are not my in-law is the perfect best friend I never knew I needed
She is extra special because she will watch your back in the foreign land that has become your own.
You are the one true family girl I never had
Acquiring a new confidant through marriage is a blessing.
The above brother-sister quotes are a reminder of what family means to us. Sometimes having siblings is enough to help you get through anything. Choose one of the best sister quotes described above to remind her of why she will always be special to you.
Source: Legit.ng