CISLAC proffers solution on how to prevent looting at industrial scale in Nigeria
- The Civil Society Legislative Advocacy (CISLAC) has outlined policy responses on how to prevent looting in Nigeria
- The information sharing and research organization in Nigeria reeled out the policy responses at a recent press briefing
- CISLAC warned that the continuous disappearing of Nigerian illicit funds abroad is likely to harm Nigeria in an unprecedented way
PAY ATTENTION: Click "See First" under the "Following" tab to see Legit.ng News on your Facebook News Feed!
A non-governmental, non-profit legislative advocacy, information sharing and research organization in Nigeria, Civil Society Legislative Advocacy (CISLAC) has outlined policy responses on how to prevent looting at industrial scale in the country.
Auwal Ibrahim Musa, executive director, CISLAC reeled out the policy responses at a press briefing on Wednesday, September 23 in Abuja.
According to him, the continuous disappearing of Nigerian illicit funds abroad is likely to harm Nigeria in an unprecedented way as the world suffers from global economic depression.
The CISLAC boss made reference to the recent case of the Process and Industrial Development (P&ID), a company founded by two Irishmen, registered in the British Virgin Islands.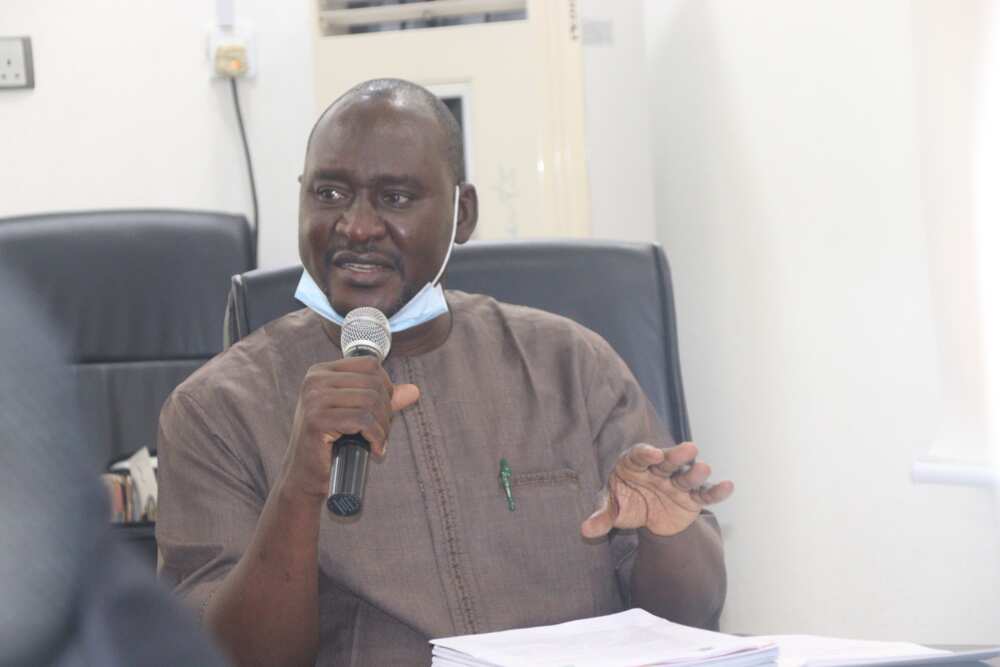 PAY ATTENTION: Install our latest app for Android, read best news on Nigeria's #1 news app
Available records show that the company signed a contract in 2010 with the Nigerian ministry of petroleum resources.
Musa said:
"Less than three years after the contract was signed, P&ID initiated international arbitration, alleging that Nigeria had not performed its obligations under the contract and seeking damages for lost profits even as no real work has ever been concluded under this contract.
"As we speak, the case is now proceeding. However, it is clear that Nigeria has suffered enormous economic and reputational damage at a time when ordinary Nigerians suffer from health pandemic, economic recession and widespread insecurity."
CISLAC urged the government to take the following steps:
1. Institutional controls to prevent the conclusion of contracts like the P&ID
From the evidence available to us, it seems that no proper planning and tender process was conducted in a multi-billion-dollar deal. It is evident that the commercial terms of the agreement represented a catastrophic value for money from a Nigerian perspective. If Nigeria had had a clearer and more robust set of laws and processes around public procurement, such a deal would have never happened! Public procurement laws and procedures need to be upgraded, made unconditionally public and be rigorously enforced!
2. The lack of legal capacity to contract on behalf of the state
This case and the subsequent catastrophic defence led by the Nigerian Government points at the lack of legal capacity to contract on behalf of the state. The competency and professionalism of the Nigerian legal representation must be decisively strengthened. Legal teams representing the Government must be able to demonstrate that contracts that are not concluded through proper processes are void. Having such laws in place are prerequisite in proving corruption in the arbitral proceedings. If Nigeria had argued corruption in the arbitration, the Nigerian taxpayers and citizens would not be faced with billions of damages.
3. Clear and binding legal requirement to publish contracts in the resource sector
This case has been possible only because Nigerian public contracts, especially those in the resource sector, are shrouded in secrecy. Government officials who decide about the fate of our economy do so without any accountability. Corruption thrives in secrecy. Unless all government contracts, especially those concerning the oil sector, are made public, we will continue to lose billions of dollars monthly due to corruption, incompetency and international scams.
"While the P&ID scandal is only one case, it shows how Nigerians lose billions of dollars abroad due to the lack of legal and policy framework preventing corruption in public procurement, shocking lack of oversight of public funds and the general lack of law enforcement."
He assured Nigerians that CISLAC will keep holding government accountable for the lack of prevention of corruption, money laundering and illicit financial flows in the country.
Two months ago, Legit.ng reported that CISLAC called for an overhaul of Nigeria's tax system for efficiency in the country's public finance management.
The move, CISLAC, noted, will strengthen Nigeria's tax administration system with the view to expanding the tax base of the country as well as expanding the revenue scope to bring more taxable people and businesses into the tax net.
Wayo too much for Nigeria - Corruption in Nigeria must end | Legit TV
Source: Legit.ng