Ellie Goulding bio: age, husband, net worth
Ellie Goulding is a British singer, instrumentalist and songwriter. She is best known for her popular tracks, Burn and Love Me Like You Do as well as her deeply-expressed emotions in most of her songs. The recently-married singer has worked with several high-profile figures in the music industry. Several of her songs have also appeared in film soundtracks due to her signature voice.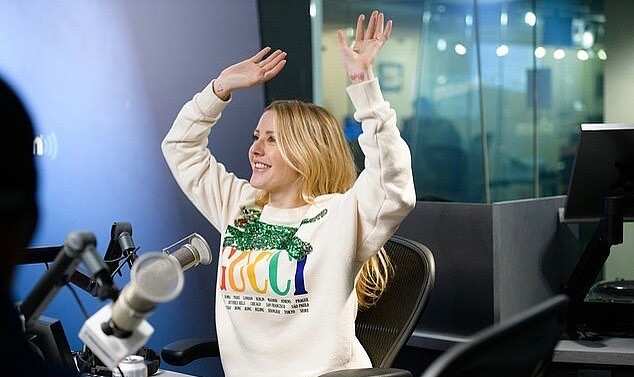 How old is Ellie Goulding? That is a common question among the singer's fans. Ellie Goulding age is currently 32 years. She was born on December 30, 1986, in Lyonshall near Kington, Herefordshire.
Her mother, Tracey Goulding-Summers, worked at a supermarket while her father, Arthur Goulding, came from a family of undertakesr. Ellie is the second born in a family of four children. Her siblings are Alex, Jordan and Isabel. Arthur Goulding left the family when Ellie was only five years old. Her mother would later marry a lorry driver; the marriage ended in separation.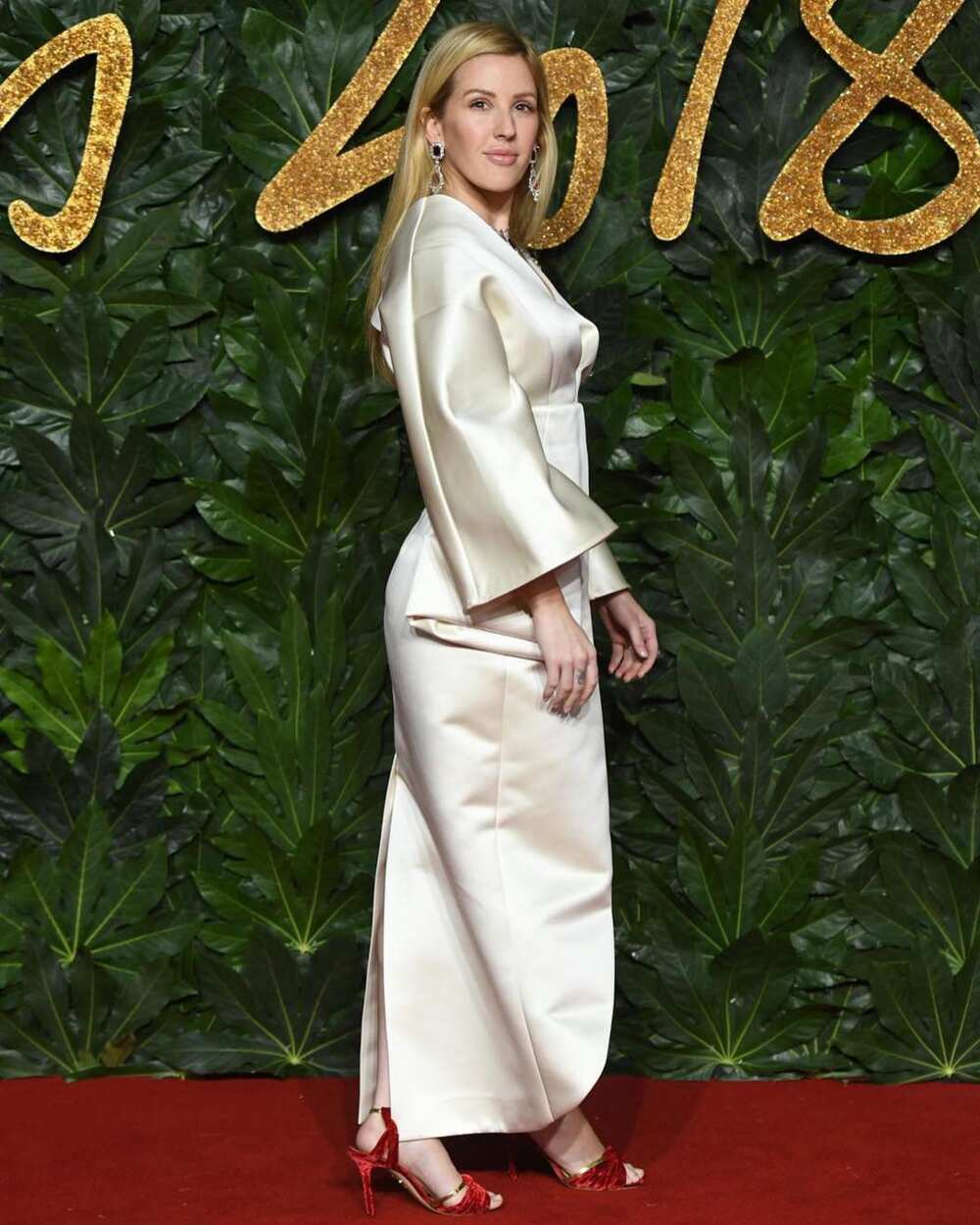 Ellie Goulding profile summary
Name: Elena Jane Goulding
Date of birth: December 30, 1986
Place of birth: Lyonshall near Kington, Herefordshire
Profession: Singer, songwriter and instrumentalist
Age: 32 years
Parents: Arthur Goulding and Tracey Goulding
Height: 5 feet 5 inches
Ethnicity: English
Nationality: British
Net worth: $20 million
Hair color: Blonde
Eye color: Brown
Waist size: 26 inches
Hip size: 35 inches
The talented singer began to pursue her music interests at the age of nine. She learned how to play the clarinet and began writing her own songs at the age of fourteen.
However, it was not until her college years that she began to take songwriting seriously. She attended the Lady Hawkins' High School and later took her 'A' levels in Politics, English, Drama and Music. She passed the first three subjects but failed Music. Ellie then enrolled at the University of Kent and pursued a degree in Drama and Theatre Studies.
Career overview
Ellie's career began when she met record producers, Frankmusik and Starsmith. Jamie Lillywhite later spotted Ellie's talent and later became her manager. In 2009, the artist signed to Polydor Records and released her first EP (extended play) titled An Introduction to Ellie Goulding later in the year.
In 2010, Goulding released her debut studio album, Lights. The album debuted at number one on the UK Albums Chart and sold close to a million copies in the UK. Later in 2010, Lights was re-released as Bright Lights featuring a cover of Elton John's Your Song.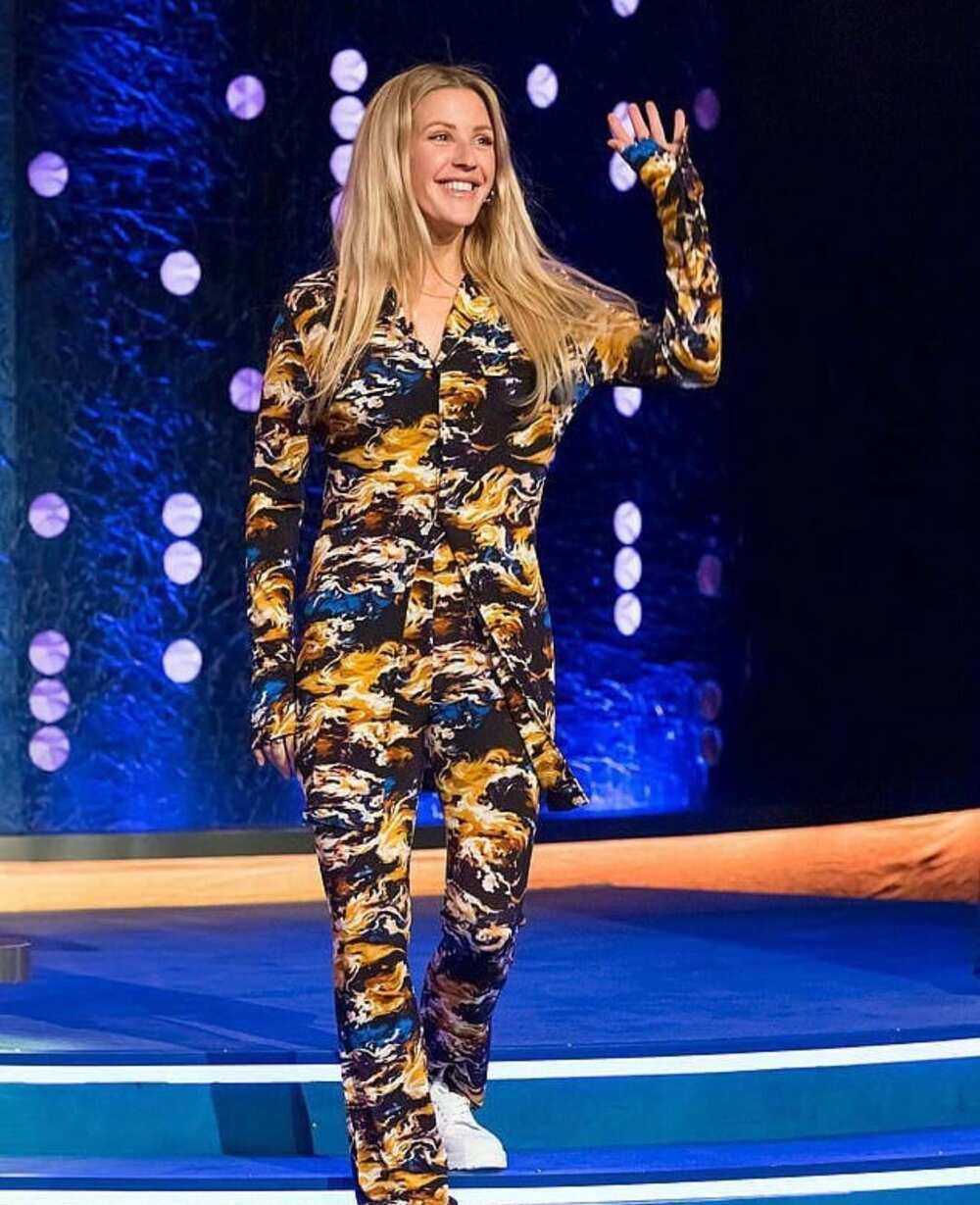 In October 5, 2012, Ellie Goulding released her second studio album 'Halcyon'. The album debuted at No.2 on the 'UK Albums Chart' and topped the chart in January 2014.
In August 2013, the singer released Halcyon Days, a repackaged version of the original Halcyon album. The album contained songs such as Burn, Ellie's first single to become number one on the UK charts. Goulding's third album, Delirium, was released on November 2015 featuring On My Mind as the lead single.
Career timeline and album releases
Here are Goulding's studio album releases.
Lights and Bright Lights (2009–2011)
Before releasing her debut album, Goulding won the BBC Sound of 2010 survey. The poll showcases the music industry's top rising stars. The artist also won the 2010 Critics' Choice Award. In March 2010, Ellie released her debut album, Lights. The album had songs such as Guns and Roses, Starry Eyed and The Writer which peaked at numbers 26, 4 and 19 respectively. Lights sold more than 1.6 million copies worldwide.
In August 2010, Ellie released an EP titled Run into the Light. The EP contained remix versions of several songs in the Lights album. Nike supported the album in an effort to have Ellie's music purchased by people within the running subculture.
In November 2010, Goulding re-released the Lights album as Bright Lights. The new release had six additional songs. In August 2012, Lights peaked at number two on the Billboard Hot 100.
Halcyon and Halcyon Days (2012–2014)
Goulding's second studio album, Halcyon, was released on October 2012. The album was preceded by the lead single Anything Could Happen which peaked at number 33 on the UK charts. On August 2013, the artiste released Halcyon Days, a repackaged version of the Halcyon album. The new release had ten additional tracks and was preceded by the lead track, Burn.
Burn topped the UK's Official Singles Chart making it Goulding's first song to peak at number one on the charts.
In September 2013, Ellie released a music video for the track How Long Will I Love You. The track was used in the 2013 film, About Time. Around the same time, Ellie's song, Mirror, appeared as part of the soundtrack for the movie The Hunger Games: Catching Fire. In January 2014, Ellie confirmed that she had helped create the song Beating Heart to be used for the film Divergent.
Delirium (2015–2017)
In November 2014, Ellie announced that she had plans for a third album. The album was preceded by the song Love Me Like You Do, which features in the soundtrack to the movie Fifty Shades of Grey. The song was a huge success, spending four weeks on the UK Singles Chart top spot. The track was also a massive success in countries such as Germany, New Zealand and Australia. On December 2015, the track Love Me Like You Do earned Ellie a Grammy Award nomination for Best Pop Solo Performance.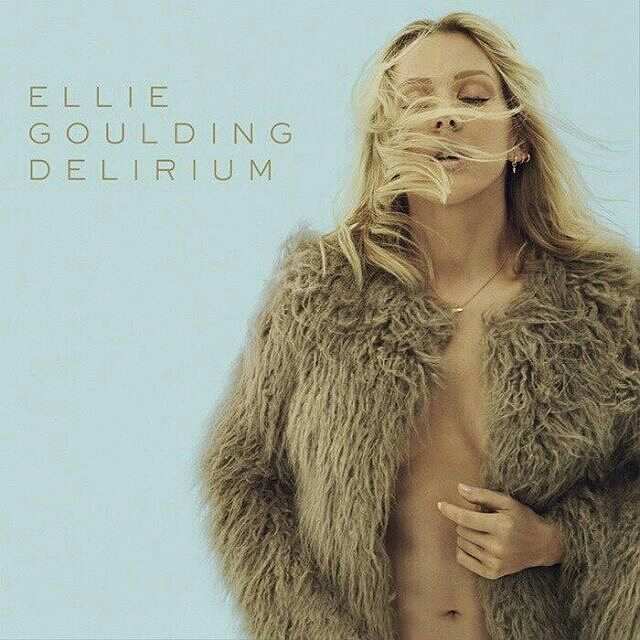 On September 17 2015, Ellie announced that her third studio album, Delirium, would be released on November 6 of the same year. In August 2016, the artist released the song Still Falling for You. The song was part of the soundtrack for the film Bridget Jones's Baby.
Ellie Goulding net worth
The singer's current net worth is estimated to be $20 million. While her fortune would undoubtedly allow her to live large, in 2015, Ellie divulged that she prefers to stay in what she describes as 'university mode' claiming that she allegedly lives off ten dollars per day and does not own a car. However, she owns a $4 million luxury home in London.
Ellie Goulding husband
Who is Ellie Goulding fiancé? Goulding got married to Casper Jopling on August 31, 2019, at York Minster. They announced their engagement on 7th August 2019. Her husband, Jopling, is an art dealer and former rower who represented Great Britain at the 2010 Youth Olympics. He currently works in the Corporate development and Strategy section of Sotheby's in New York. The couple chose the classical method to announce their engagement, via the newspaper. Ellie was said to be over the moon following her engagement to Casper.
Numerous people have taken to social media to comment on how Ellie's wedding reminded them of royal weddings. The guest list included famous figures such as Joe Wicks, Kate Perry, Sienna Miller, Ed Sheeran and James Blue.
Before her marriage to Jopling, Ellie had allegedly dated several high profile people. In 2009, the singer purportedly dated BBC Radio 1 host, Greg James. After the two year relationship, she dated Jeremy Irvine, a renowned English actor for about a year before the two called it quits. In 2013, Ellie Goulding boyfriend was rumoured to be Ed Sheeran although the relationship was never confirmed. Rumour has it that Sheeran's song Don't was about Goulding cheating on him with Niall Horan. Other notable figures that Goulding allegedly dated include Luke Friend, Dougie Poynter and Prince Harry.
Philanthropic works
Ellie participated in the 2010 Bupa Great North Run for the British Heart Foundation. The following year, she was part of the She Runs LA charity event which seeks to improve poor children's access to sport.
In 2012, Ellie donated a dollar for each of her mixtape sales to the Free the Children charity. Later in 2013, the singer performed at a Gucci-sponsored concert which aimed to raise women's awareness in terms of justice, health and education.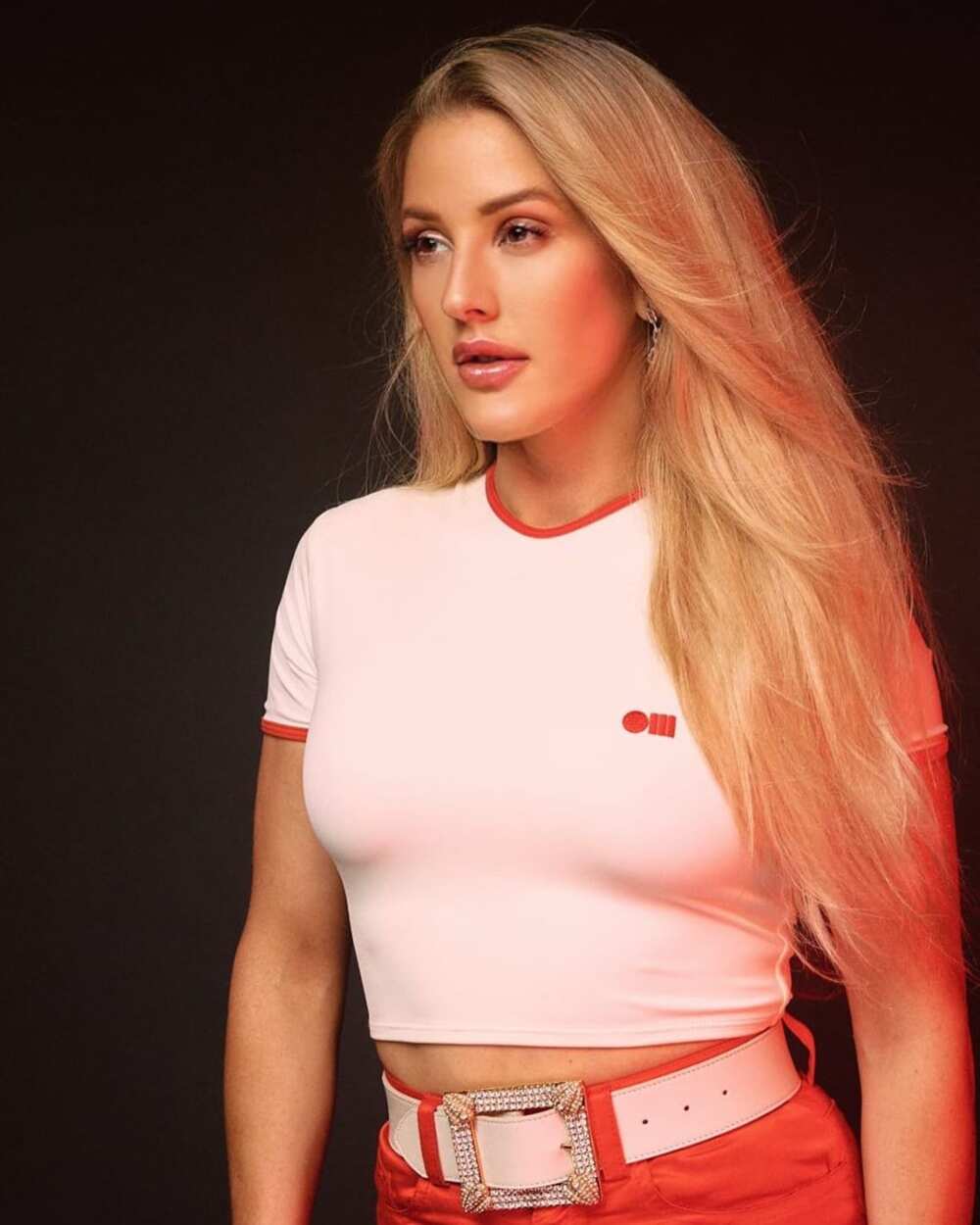 Goulding's song How Long Will I Love You was the soundtrack to the 2013 Children in Need campaign.
In 2014, Ellie joined Band Aid 30 (a charity group) to record a different version of the song Do They Know It's Christmas? The song was intended to raise funds for the 2014 Ebola crisis that had hit West Africa. Goulding has also performed in the annual Streets of London concert which supports homeless people.
In 2017, the United Nations presented Ellie with a Global Leadership Award for her activism related to social justice and the environment. The singer later announced that would be joining the foundation as a goodwill ambassador.
Endorsements
In 2010, Ellie contributed her voice to the department store chain, John Lewis. The chain's end of year advert is part of a British annual tradition and signifies the countdown to Christmas. Goulding performed Your Song for the department store's 2010 campaign.
In 2013, the artiste was one of the models for Marks & Spencer's campaign titled Britain's Leading Ladies. Ellie appeared in the campaign alongside Helen Mirren (actress), Monica Ali (writer) and Nicola Adams (boxer).
Since 2016, Ellie has endorsed Swiss shampoo, Pantene Pro-V on the company's website and television. She appears under the tagline 'Strong is Beautiful'.
Personal life
Goulding has spoken severally about her own experience with mental health conditions. She has explained how the studio environment made her suffer panic attacks. She stated that a fitness regime that included boxing helped her overcome her anxiety problems and panic attacks.
In terms of politics, Ellie supported the Labour Party and was among the opponents of Brexit. She took to social media to express her disappointment at the results of Britain's European Union membership referendum result. According to her, Brexit was one of the most devastating things to happen in her life.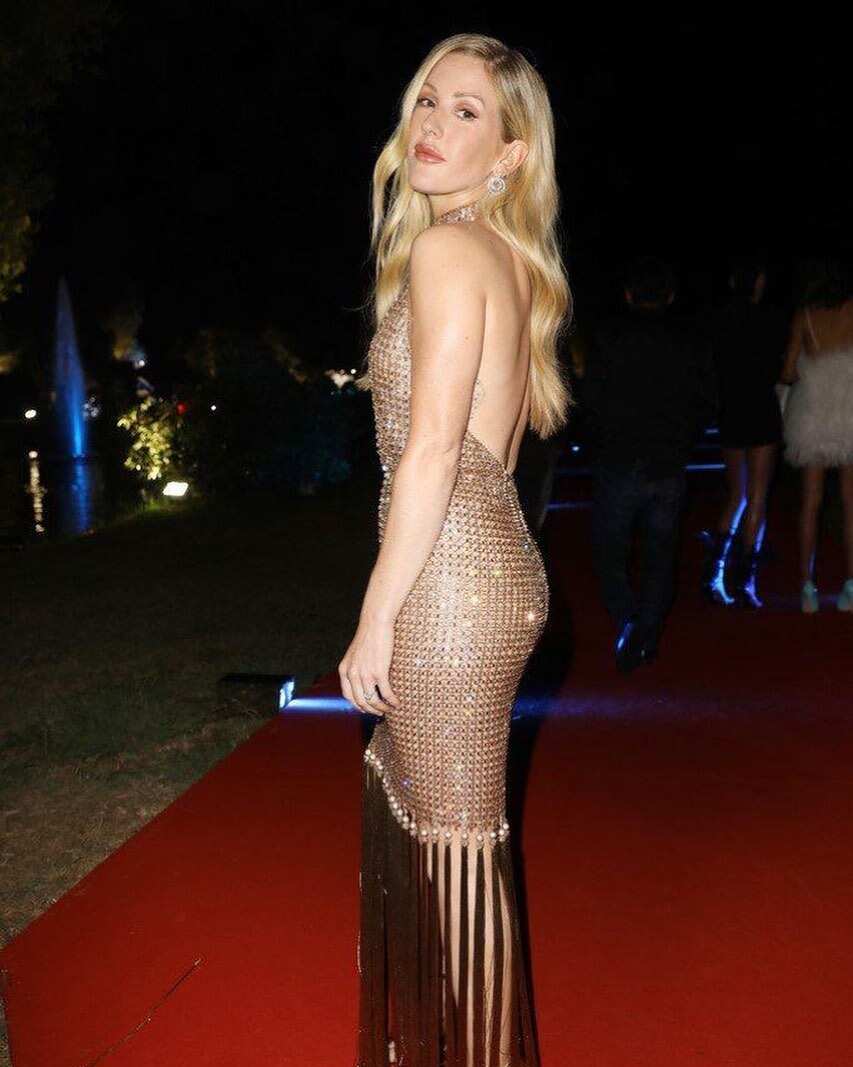 This Ellie Goulding bio portrays a picture of a talented singer who is also heavily involved with the welfare of the less fortunate. Ellie's rise from humble beginnings to the pinnacle of the music industry is quite inspirational. The singer has created an enviable balance between her career, philanthropy and love life. We can only wait and see what the mellow-voiced artiste has in store for her fans.
Source: Legit.ng