Brittany Snow bio: age, height, husband, net worth
Brittany Snow is a popular actress, singer, film director, and producer in the United States of America. Her fame grew after playing significant roles in the films, Hairspray and John Tucker Must Die. The beauty also played excellently as Meg Pryor in the film Prom Night. This made her qualify to be nominated for Teens Choice Awards.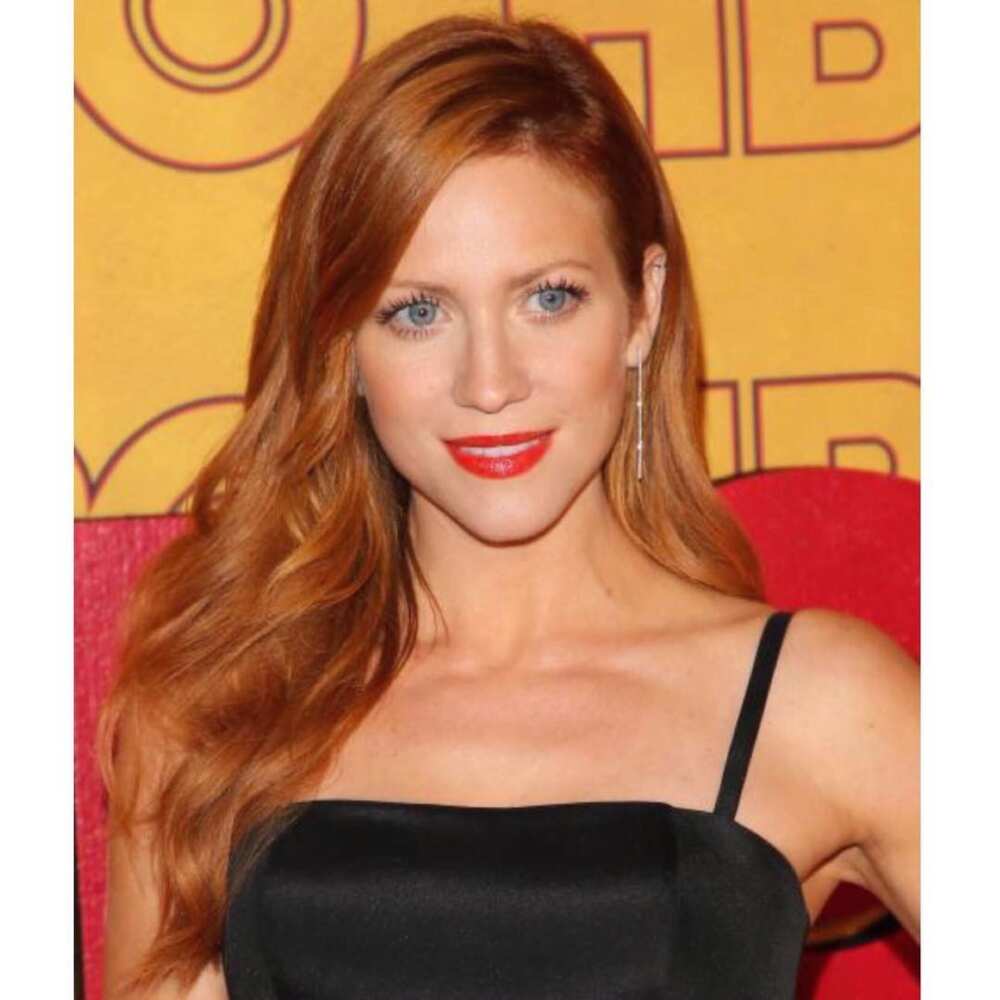 The multi-talented American superstar, Snow, took part in the series Pitch Perfect as Chloe Beale. This made her win the hearts of many in the United States. She is a well-recognized philanthropist. The beauty is a great supporter of the initiatives that encourage healthy and stress-free living. She is known to be among the most talented and successful actresses.
Profile summary
Birth name: Brittany Anne Snow
Nickname: Brit
Date of birth: March 9, 1986
Brittany Snow age: 33 years
Place of birth: Tampa, Florida, USA
Current residence: New York City, New York, USA
Nationality: American
Religion: Christian
Brittany Snow height: 5 feet 4 inches
Weight: 58 Kg
Hair color: Blonde
Eye color: Blue
Sun Sign: Pisces
Marital status: Engaged
Career: Actress, singer, director, and producer
Instagram: brittanysnow
Early life
The gorgeous actress was born on the 9th day of March 1986 in Tampa, Florida, United States of America. Brittany is the daughter of John Snow, an insurance broker, and Cinda Snow, a chief executive officer of Snow Entertainment Company. The beauty has mixed ethnicity. She has two siblings, one brother, John, and a sister, Holly. At a tender age, Brittany enjoyed the company of her parents in a friendly and entertaining environment.
Education
The talented singer schooled in Tampa, Florida, at Gaither High School. She did excellently in her academics. Apart from studying, she participated in other co-curricular activities. The actress's love for dancing made her participate fully in The Pizazz Dance Group, Broadways Dance, and Underground dance group. This gave her singing career a strong foundation.
Career
Brittany's singing career path came clear at a very early age, seven years. The star started acting when she was three years old after appearing in an advertisement. The talented actress came into limelight in the year 1995 when she was eight years old. This was after acting as Shizuku Tsukishima in the movie Whisper of the Heart. The film gave her many opportunities to feature in several movies. She made her debut in the year 1998 to 2002, in a TV series, Guiding Light.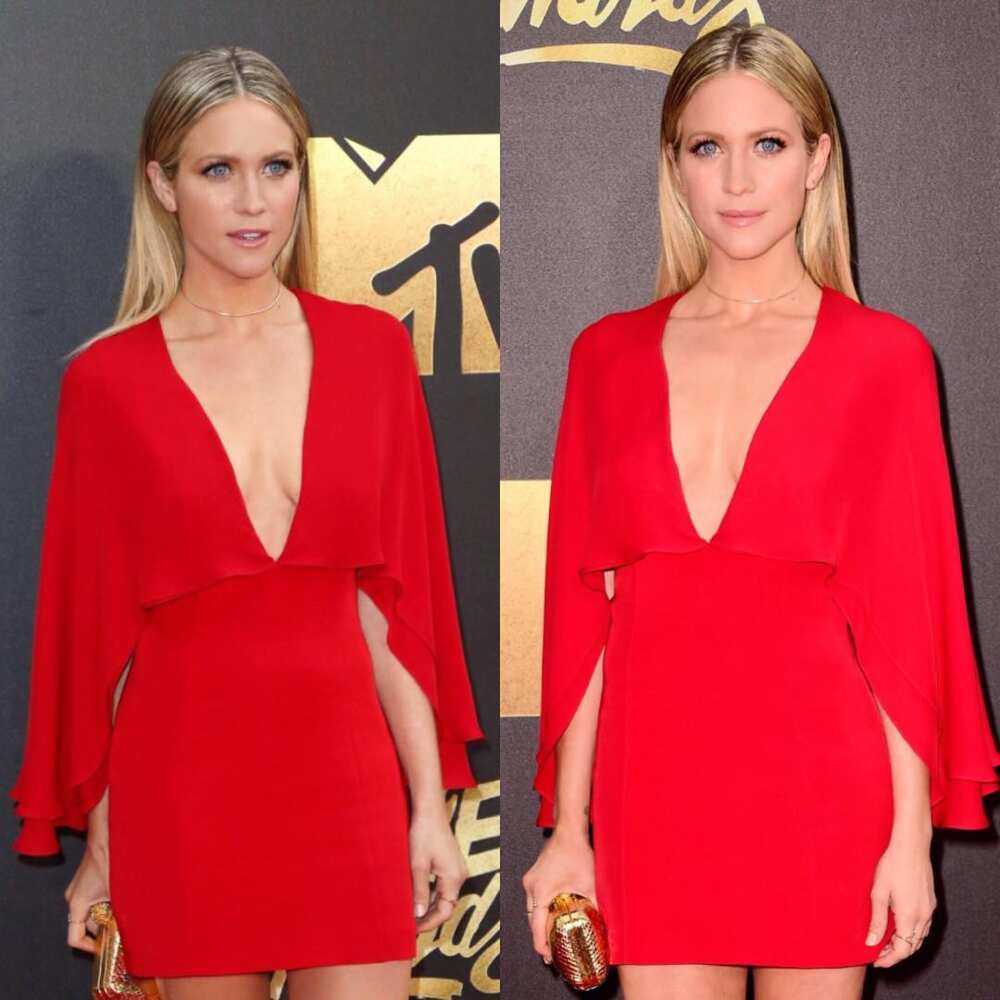 In addition, she starred as Amber Von Tussle in the movie Hairspray in 2007. She played her role successfully, which made her win two awards: the Hollywood Film Festival award and Palm Springs International Film Festival awards. She is also a proud winner of the Boston Film Festival awards in the movie, 96 Minutes for being the best actress among others.
Brittany Snow movies
The gorgeous actress has played significant roles in several films as listed below:
Whisper of the Heart voiced as Shizuku Tsukishima in 2006
The Manchurian Candidate as Marcia Prentiss Shaw in 2004
The Pacifier as Zoe Plummer in 2005
John Tucker Must Die as Kate Spencer in 2006
Hairspray as Amber Von Tussle in 2007
On the Doll as Balery in 2007
Prom Night as Donna Keppel in 2008
Finding Amanda as Amanda Tangerman in 2008
Streak as Baylin in 2008
The Vicious Kind as Emma Gainsborough in 2009
Black Water Transit as Sardoonah in 2009
Janie Jones as Iris in 2010
96 Minutes as Carley in 2011
Petunia Robin as McDougal in 2012
Pitch Perfect as Chloe Beale in 2012
Would You Rather as Iris in 2012
Syrup as Three in 2013
There's Always Woodstock as Jody in 2014
Dial a Prayer as Cora in 2015
Pitch Perfect 2 as Chloe Beale in 2015
The Late Bloomer as Michelle in 2016
Bushwick as Lucy in 2017
Hangman as a producer in 2017
Pitch Perfect 3 as Chloe Beale in 2017
TV Shows
Snow has also appeared on big screens playing significant roles on various television shows. Below is a list of TV shows she has featured in:
1998-2002-Guiding Light as Susan
1999-Safe Harbor as Sara
2001-Murphy's Dozen
2002–American Dreams as Margaret "Meg" Pryor
2005-Nip/Tuck as Ariel Alderman
2006-Law & Order: SVU as Jamie Hoskins
2009-Family Guy voiced as Candy
2009-Gossip Girl as Young Lily Rhodes
2011-Harry's Law as Jenna Backstrom
2011-Mad Love as Julia Swanson
2012–Ben and Kate as Lila
2013-To My Future Assistant as Jen
2013-Call Me Crazy: A Five Film Lifetime original movie as Lucy
2014-An American Education as Sarah Miller
2015-Full Circle as Katie Parerra
2015-2015-CMT Awards as a host Herself
2015-TripTank voiced as Stacy
2016-Workaholics as Erin Mantini
2016-Crazy Ex-Girlfriend as Anna Hicks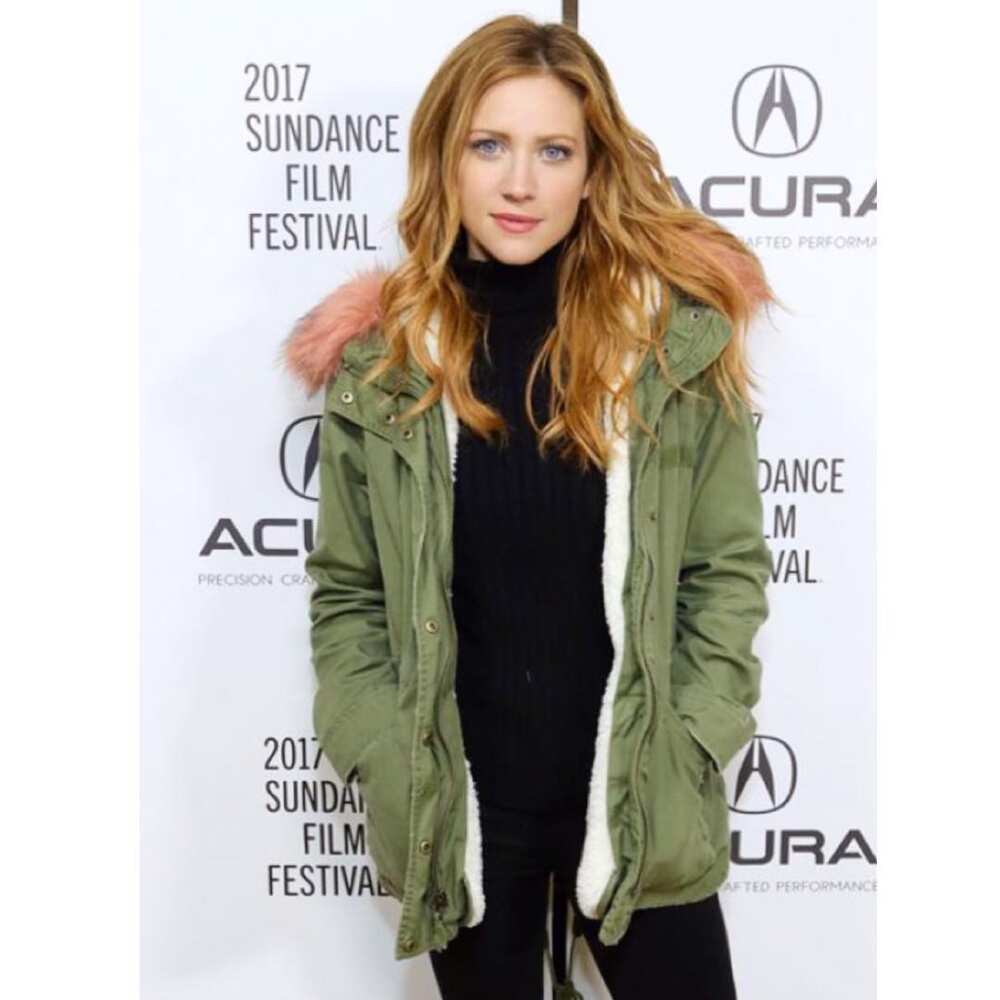 Songs
Brittany has composed several songs in her career life as listed below:
The Phrase That Pays in 2006
Ride Tiësto Remix in 2008
Just Impolite in 2008
It's Alright, It's OK in 2009
Fire Escape in 2011
Into The Wild in 2012
Crazy Youngsters in 2015
Indian Summer in 2016
Video games
The actress has also taken part in the filming of several video games recommended for young children as listed below:
In 2006, she voiced as Naminé in Kingdom Hearts II
In 2007, she expressed as Naminé for archive footage in Kingdom Hearts II Final Mix
In 2014, she voiced as Naminé in Kingdom Hearts HD 2.5 Remix
In 2015, she voiced as Splat in Sky landers: Superchargers
Awards and nominations
The celebrity has been awarded several times for her outstanding performance on different awarding ceremonials. She has been active in the film and entertainment industry over the years since she made her debut.
Awards
Here is a list showing several awards and nominations that Snow has received:
She won the Young Artist Awards for her Best Performance in a Daytime TV Series, Guiding Light in 2000.
The celebrity won the Hollywood Film Festival Award for being the Ensemble of the Year in 2001.
She won the Palm Springs International Film Festival Cast Award for being the best Ensemble with the cast in 2001.
The actress won the Hollywood Film Festival Award for being the best Ensemble of the Year in 2007.
She won the Palm Springs International Film Festival Cast Award for being the best Ensemble with the cast in 2007.
She won the Boston Film Festival Prize for being the best Actress for 96 Minutes in 2011.
The singer won the MTV Movie Awards for the best Musical Moment with the cast in 2011.
She won the Human Rights Campaign Ally Award for Love Is Louder in 2015.
She won the Teen Choice Awards for filming in the best movie of the year, Pitch Perfect 2, in 2015.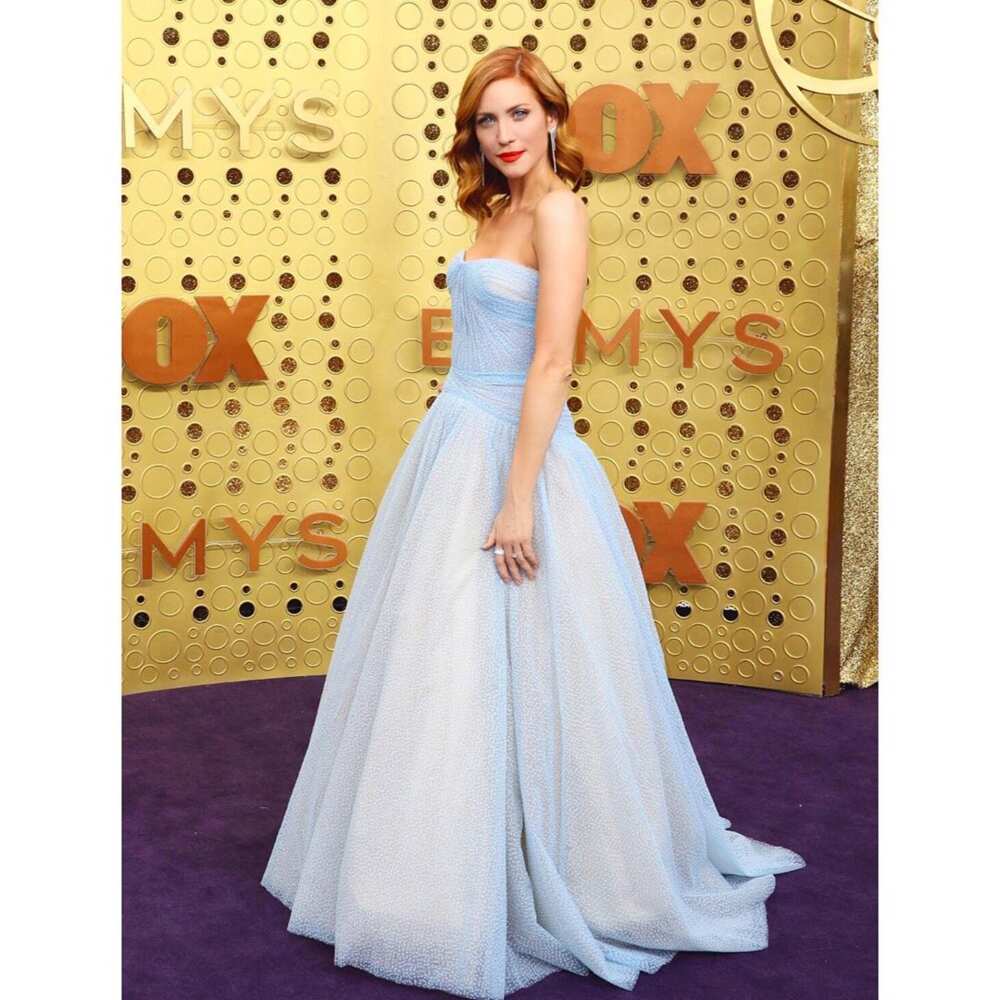 Nominations
The actress has also been nominated to perform in different fields of interest in the film and entertainment industry:
Snow was designated as the Leading Young Actress for her Best Performance in a TV Drama Series in 2001.
She qualified to be nominated for her Best Performance in a Soap Opera as a Young Actress in 2002.
The actress was nominated for the American Dreams Award for being the Best Ensemble in a TV Series in 2002.
She was nominated for Teen Choice Awards for being the year's Choice TV Actress Drama in 2003.
She qualified to be the best TV Actress performing well in Drama, Action, and Adventure in 2003.
Brittany was nominated as the best female TV Breakout Star in 2004.
The celebrity was nominated for the Teen Choice Awards as the best movie actress in Prom Night, a thriller in 2008.
She was nominated for the Teen Choice Awards for her outstanding character in Pitch Perfect in 2013.
Who is Brittany Snow boyfriend?
The cute Snow has been in several relationships with different guys in the past. In 2004 she started dating Michael Johnson but separated in 2007. She was later engaged with Ryan Rottman in 2008, but their love journey came to an end in 2010. However, William Tell started dating the beauty in 2011, but things fell apart. In the year 2012, Brittany fell in love with Tyler Hoechlin and separated in 2015. As of 2020, she is dating Tyler Stanaland.
Who is Brittany Snow husband?
The stunning actress is currently dating a handsome man, Tyler Stanaland. Tyler is a famous real estate agent who works for John Stanaland in Orange County, California. The couple met on Instagram, fell in love with each other, and got engaged in January 2019. Brittany Snow fiance could not hide his joy about their engagement. He shared the good news in his Instagram handle. He quoted:
"A few weeks ago, I asked @brittanysnow one of the most important questions I may ever ask. Forever? Luckily she said yes, and we've spent the last little while celebrating the old fashioned way, together and with close friends and family. I don't know how I got so lucky, and I don't know that I understood what love is until you. Everything changed when we met. You are the most beautiful, intelligent, thoughtful, caring, incredible human, and I couldn't be more excited to do life with you. Here's to forever and making our wildest dreams come true. Love you to the moon and back."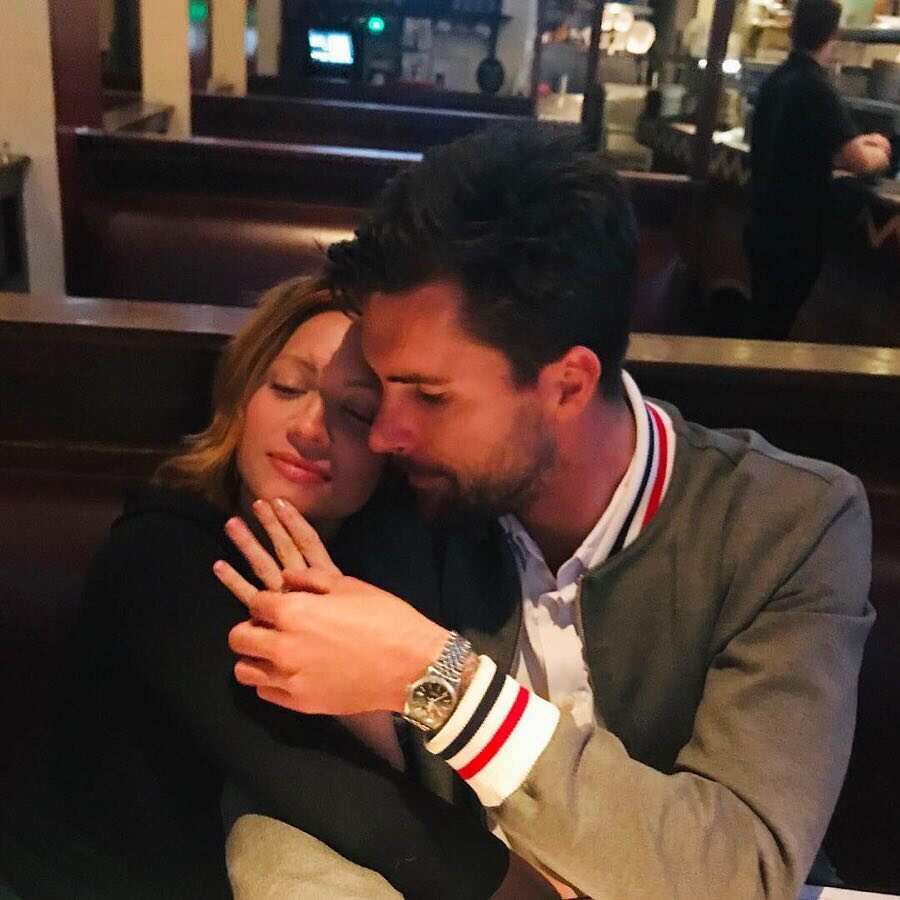 After their engagement, the admirable couple sat in a restaurant kissing and enjoying time together. The handsome Tyler will soon be the husband to Snow.
Brittany Snow hot news
The Television series, Almost Family, was canceled by Fox on February 22, 2020. The sad news hit the fans of stars Brittany Snow, Emily Osment, Timothy Hutton and, Megalyn Echikunwoke badly. The series, Almost Family, had been aired for some time before cancellation. It was reported that among other competitive networks, Almost Family was among the few lowest-rated shows.
Brittany Snow net worth
The fact that the actress started her acting and singing career at attender age, she has accumulated a good amount of cash in her life. You will not be surprised to learn that her net worth is estimated to be about 7.5 million dollars as of 2020. With all her hard work, it might not take long before the amount increases.
Brittany Snow is a multi-talented person who is well recognized as an actress and singer. The actress has featured in many films, Television series, songs, and videos over the years. The beauty has been very hardworking in all the roles she has played in the film and entertainment industry. Snow's passion for acting and singing has made her win many hearts globally. This has significantly increased her admirers. She has led a successful career path worth emulating. The beauty is a great inspiration and role model for many upcoming actresses and singers.
Source: Legit.ng