Post Malone new album news: everything we know right now
Post Malone has some exciting news for his fans. Posty - as he is known by his fans - recently announced that he will be releasing his 3rd album and fans cannot wait for the day that it will finally drop.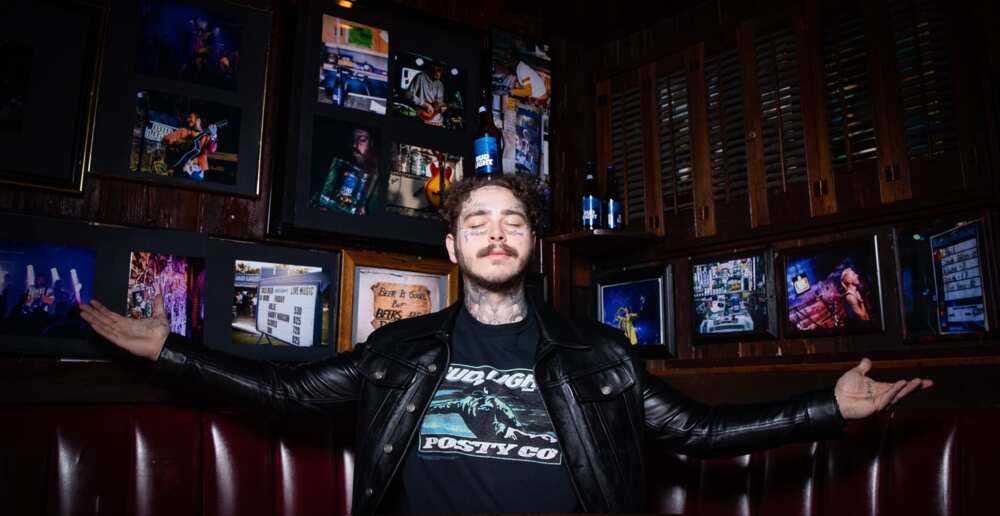 The heavily tattooed rapper already has two albums out and is now on his way to dropping a new one. With over 1 billion views on his YouTube video for his Congratulations song, it is clear to see that once Post Malone's 3rd album is released, fans will be rushing to listen to it.
Who is Post Malone?
Other than his online and celebrity status, one would wonder, who is Post Malone? Some interesting facts about him are as follows;
Birth name: Austin Richard Post
Nickname: Posty, Post Malone
Date of birth: 4th July 1995
Place of birth: Syracuse, New York, USA
Current residence: Los Angeles, California
Age: 24 years old
Post Malone height: 6ft 2 inches (188 cm)
Zodiac sign: Cancer
Profession: Rapper, singer, song-writer, music producer
Nationality: American
Ethnicity: Partial Native American
A random fact about the singer is that he got the name Malone from a rap name generator.
Post Malone new album
On 26th July 2019 during his concert in Wyoming, Post Malone revealed to his audience and fans that his 3rd album is complete.
"I have some pretty f*ckin' awesome news, and the reason my voice is kinda f*cked is because I was in the studio for the last three days and we just finished up the new album, and I think it's gonna be pretty goddamn out of sight,"
Just recently, during one of Post Malone concerts(a concert sponsored by Bud Light), the rapper made a second announcement saying that his 3rd album will be dropping in September.
"My third album will be coming out in September, and I think you guys are gonna like it very, very, very much."
However, Post Malone did not give the specific date that the album will go live.
Post Malone discography
At just 24 years old, Austin Richard Post has accomplished quite a feat. While he hasn't been in the music industry for very long, his achievements and celebrity status rival some people who have been around for longer.
The American rapper's discography boasts of 2 studio albums, one mixtape and fifteen singles.
His studio albums are:
Stoney - This is the first among all Post Malone albums. It was released in 2016 under Republic Records, this album boasts of known songs like Congratulations (feat. Quavo), White Iversion and I Fall Apart. White Iversion was declared 5x Platinum.
beerbongs & bentleys - This Post Malone album is a 2018 release under his record label, Republic Records. With 18 songs in total, this album has some of Post Malone's most notable songs. They are songs such as Psycho (ft. Ty Dolla Sign), Better Now and rockstar (ft. 21 Savage).
beerbongs & bentleys was certified Platinum just 4 days after it was released. Most singers and rappers have to wait weeks or even months for this to happen but Malone did this in less than a week with his sophomore album.
READ ALSO: Wizkid tells his fans to expect new music in 5 years (screenshot)
He also received a Certified Platinum Plaque for his first album Stoney. It has now gone triple Platinum.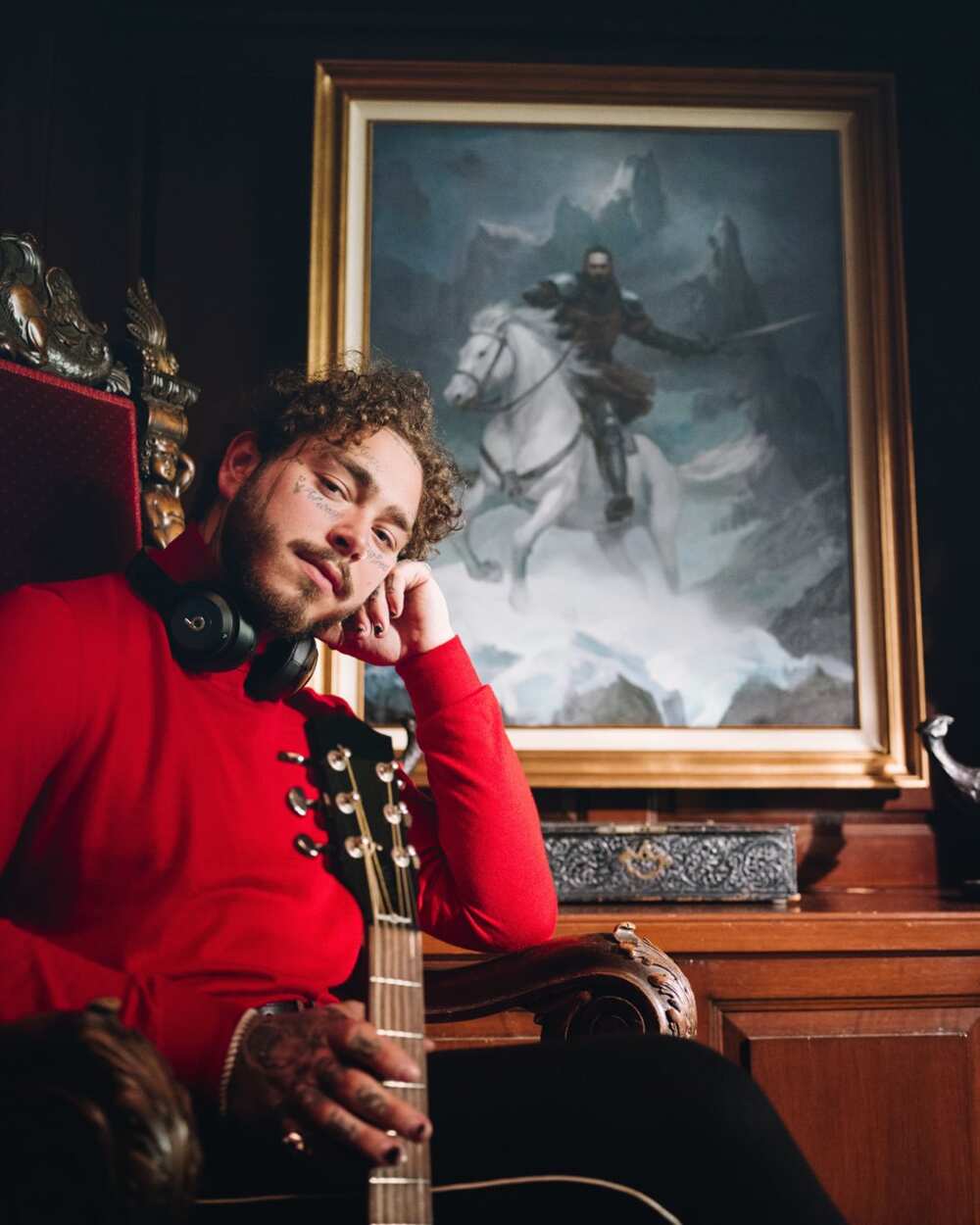 His mixtape, August 26, was released on 12th May 2016. It has a total of 10 songs.
Post Malone songs always gain a lot of traction online. Some of his singles such as Wow. and Sunflower have millions of views on YouTube. At the moment, he has 3 songs trending on the Billboard Hot 100 list.
Post Malone new song
Ahead of his new album, Austin released the song 'Goodbyes' in which he collaborated with another rapper; Young Thug. The song's video premiered on YouTube on July 7th 2019. The song talks about heartbreak and a relationship that seems to be spiralling.
Post Malone live
If you would love to see the American singer live, you are in luck because he is currently on tour. Post Malone live concerts have stadiums full of his adoring fans.
In September, all the way to late November, he will be on a domestic tour throughout major cities within the United States. For more information about the cities he will be performing in as well as tickets, you can check them out on his official website.
What do you think about Post Malone new album? Would you consider going to his concerts during his tour?
READ ALSO: Travis Scott and Kylie Jenner: Internet users react to pre-birthday surprise
Source: Legit