Cute Korean girl names and their meanings
If you want your daughter to be unique, try giving her one or more Korean girl names that have beautiful meanings. The names are beautiful and unique. Besides, their meanings are also remarkable.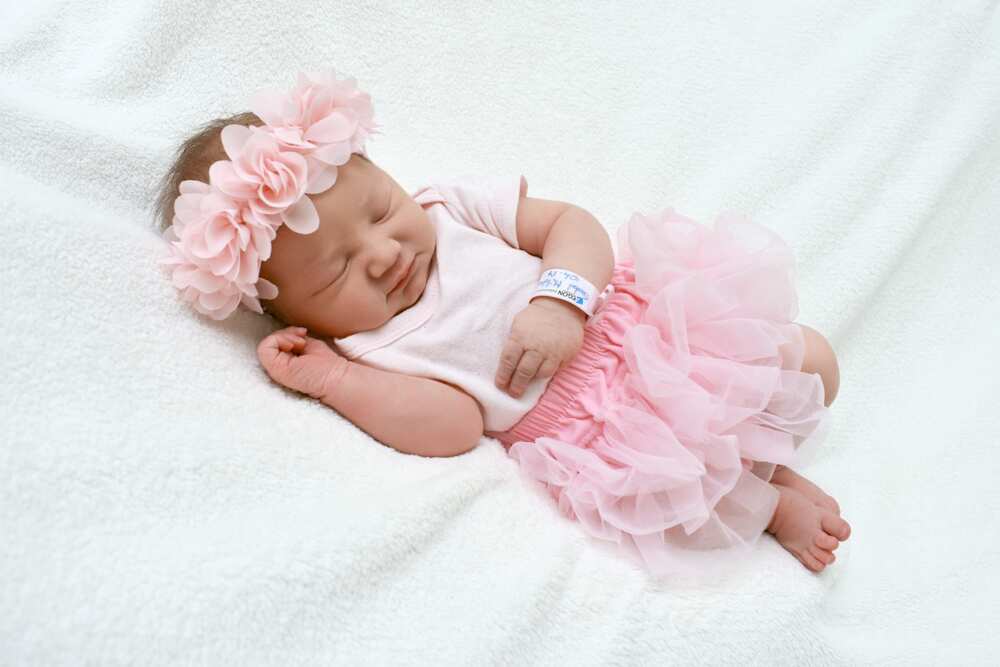 Normally, naming is important because it is one way of identifying with a certain group of people. While some people take it lightly, it is highly significant. Why? Often, a moniker can influence the life of its owner. In the long run, they determine the characteristics a parent would love their child to have.
Africans usually name their kids after certain people they identify with. Most of them do this because they believe it is one way of keeping them alive. Some people name their children using names of their choice. For instance, female Korean names are a good example of such. But wait, how many Korean baby names do you know? Well, here is a list of some which you might like to give to your baby girl.
Popular Korean girl names
Below is a list of some of the popular Korean girls names you may want to use to name your daughter:
Dae: The great one
Ae-Cha: Affectionate daughter
Ahnjong: Peacefulness
Bae: Inspiration
Gi: The brave one
Hana: My favourite
Jin Ae: Truth, treasure, and love
Mi Cha: My beautiful baby girl
Soo: Charitable and noble daughter
Yun: Lotus flower
Similar to Chinese names, often Korean female names are made of two Sino-Korean morphemes. The difference between the two is the position of the surnames. For Korean names, the first moniker is the surname while for Chinese the first name is the individual moniker. Clearly, you can see the uniqueness in Korean names for girls already, right?
Cute Korean girl names and meanings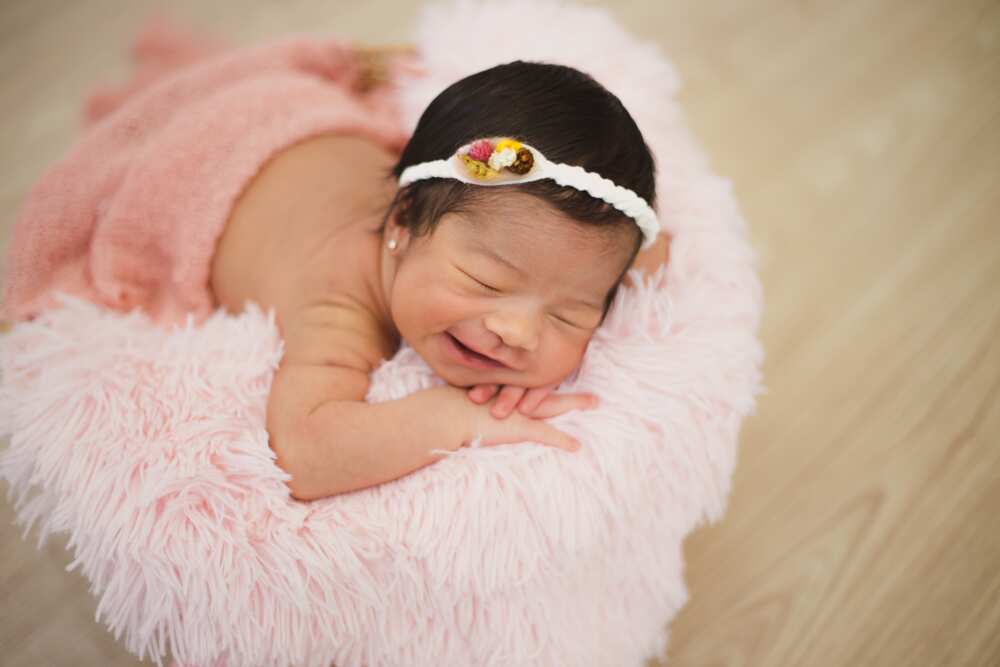 Here is a list of cute Korean girl names and their meanings:
Ae-Cha: Loving daughter
Aera: Love, net for catching birds
Ae-Ri: Gains/profit/advantage, merit
Ahnjong: Tranquility
Ara: Be beautiful and good
Areum: Good-looking
Bada: Ocean
Baram: Wind
Bitna: Shining
Bom: Springtime
Bong-Cha: Ultimate girl
Byeol: The star
Chin-Sun: One who seeks honesty and goodness in everything
Cho: Beautiful
Chul: Firmness
Chun-Ae: Righteous love
Chun- Hei: Grace and justice
Chun Cha: Righteous and chaste daughter
Dae: The great one
Doh: The accomplished one
Eui: Righteous or purple
Eun: Silver
Eun Ae: Grace and love
Eun Jung: Grace with affection
Eun-Kyung: Graceful gem
Lovely female Korean names
You may have found the best Korean name for your daughter from the previous list, but there is more. What do you think about the ones below?
Goo: Someone to make you complete
Gyeong: The respected one
Hae: Ocean-like daughter
Ha-Neul: The sky
Hae-Won: The graceful and beautiful garden
Hea: Graceful baby girl
Hee- Young: The joyous and prosperous one
Ha Yoon: Ha stands for summer or talent while Yoon means allow/consent
Hee-Ryung: Grace and brightness
Hei- Ran: Gracious orchid
Ho- Sook: Clear lake
Hwa-Young: Beautiful flower
Hyun Jae: Wise and respect
Hyun- Ae: Straightforward loving daughter
Hyun-Ok: Wise and beautiful pearl
Iseul: From dew
Jae: It means respect
Jae-Hwa: Respect and beauty
Jee: The wise one
Jin Kyong: Truth, treasure and brightness
Pretty Korean names for girls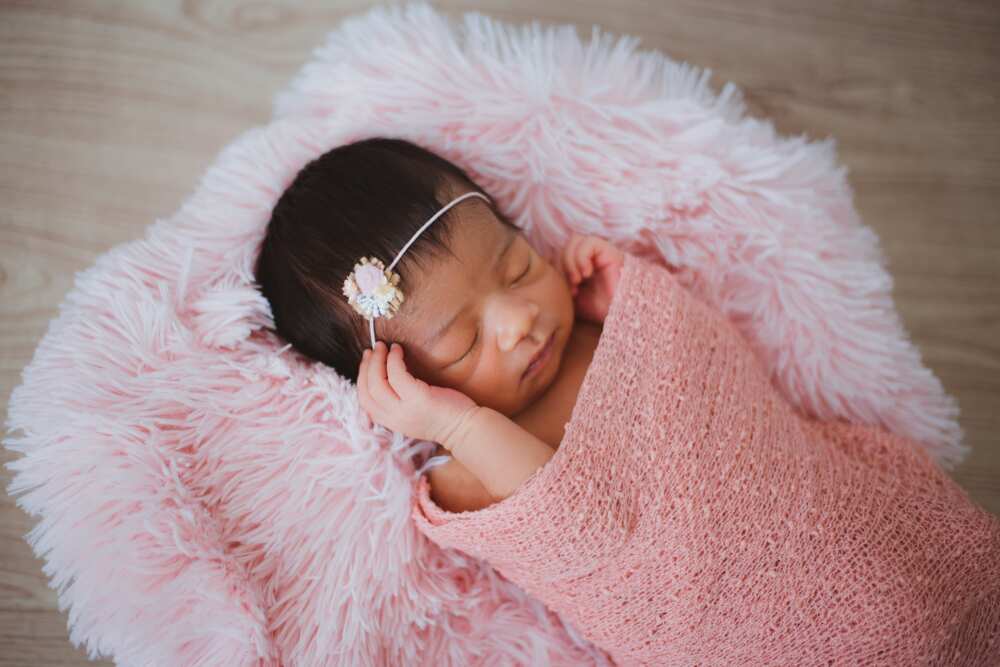 A beautiful daughter deserves a lovely name; a name that can make her stand out in a crowd. Try the following monikers below. They are lovely, and above all, their meanings are very impressive.
Ki: The one who has arisen
Kwan: Strong daughter
Kyung Mi: Honourable and beautiful
Kyung Soon: Honoured and mild
Mee: The one who holds beauty
Mi Cha: Gorgeous daughter
Mi Kyong: Exquisiteness and brilliance
Mi Sun: Beauty and goodness
Mi Young: Everlasting beauty
Mi-Hi: Beauty and joy
Mi-Ok: Beautiful pearl
Min: Sharp-minded, quick responding girl
Min Jee: Bright and wise girl
Min Jung: Bright and decent daughter
Mishil: Striking kingdom or reign
Moon: An intellectual one
Mun-Hee: Educated and literate
Myung Hee: Cheerful and enjoyable
Myung-Ok: Bright pearl
Nam Kyu: Southern
Nari: My lily flower
Korean baby names for girls
The list of Korean names for girls is endless. In case you have not settled for one yet from the previous lists, then select one for your girl from this one below.
Sang Hee: The benevolent and pleasant one
Seung: Winning daughter
Seo-Yun: Well-chosen
So: The smiling one
So Young: Eternal, beautiful and prosperous daughter
Soo: Generous and principled girl
Soo Jin: Treasure, excellence and truth
Soo Min: Excellence and brave one
Soo Yun: Perfect lotus flower
Sook: Pure and natural girl
Soon-Bok: Gentle and blessed one
Sun Hee: Pleasure and goodness
Sun Jung: Goodness and nobility
Sung: Heir
Whan: Always enlarging
Wook: Sunrise
Woong: Grand and magnificent one
Yon: Lotus blossom
Yoon: Allow or consent
Yong: The perpetual and brave one
Young-II: The prosperous one of them all
Young Mi: Prosperity, eternal and good-looking
Young- Soon: Mild and flowery
Youra: Silky one
Yun: Lotus flower
Yun Hee: Lotus flower, pleasure
Yun-Yeong: Brave hero, forever
Yun Hee: Lotus flower and pleasure
These are some of the lovely Korean girl names and their meanings. The list is long but very helpful. You have a range of options to choose from and we hope you will choose the name that will touch your heart and suit your little angel.
READ ALSO: 100 unique gender neutral names and meanings
Legit.ng recently shared a list of 100 unique gender neutral names and meanings. There are a lot of reasons why people choose androgynous names for their children. It is more common now than it was many years ago. More and more people think it would be cute and unique to use gender neutral monikers.
Many adults who do not identify with either gender search for some unique gender neutral names that they can choose for themselves. Here is a huge collection of them for your pleasure.
Source: Legit.ng