Charyn Canyon: national park's history, photos, how to visit
A lot of legends are being told about Charyn Canyon. It is a national treasure of Kazakhstan, and a lot of tourists go there every year to be fascinated with the unique beauty of this place. It is a very picturesque and magnificent location, and there is no wonder that people would love to learn more about its history and visiting times, as well as see its gorgeous pictures.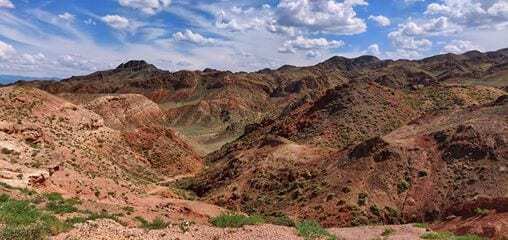 Charyn Canyon Kazakhstan is a place where a lot of people dream to visit. Day trips to this location are incredibly popular, and it has a rich history that dates back to as far as 12 million years ago.
Charyn Canyon Almaty history
About 12 million years, ago, the river began eroding the stone which the canyon was surrounded with, and it gained its modern look. In the past, there was a large forest that covered the entire territory, but it could not adapt to climate change, and now there are only relic ash trees left.
Some animals still live in the area - for instance, you can find foxes, snakes, lizards, hares, and groundhogs there. There are also some endemic creatures, like a special kind of fish that bears the name "the naked osman". You can also encounter a renegade camel in this land.
What is so amazing about Charyn Canyon national park?
The sights that you can see at this place will take your breath away. Most of the time, people go to the Valley of Castles to take the best pictures and enjoy the wonderful nature. However, the whole place is much bigger than this one view.
There is a Temirlik canyon, which is known for its red colors. It has a lot of beautiful places to make a campfire, as well as a lovely little waterfall. It is the favorite place of children because of its multiple caves and towers where they like to play.
Uzunbulak canyon is perfect for picnics and walking. It is often called Moon or Yellow because of its specific surfaces.
Finally, there is a Bestamak canyon, which has a lot of colorful valleys of a different shape. If you are not tired after visiting other locations, you can absolutely go check out this one.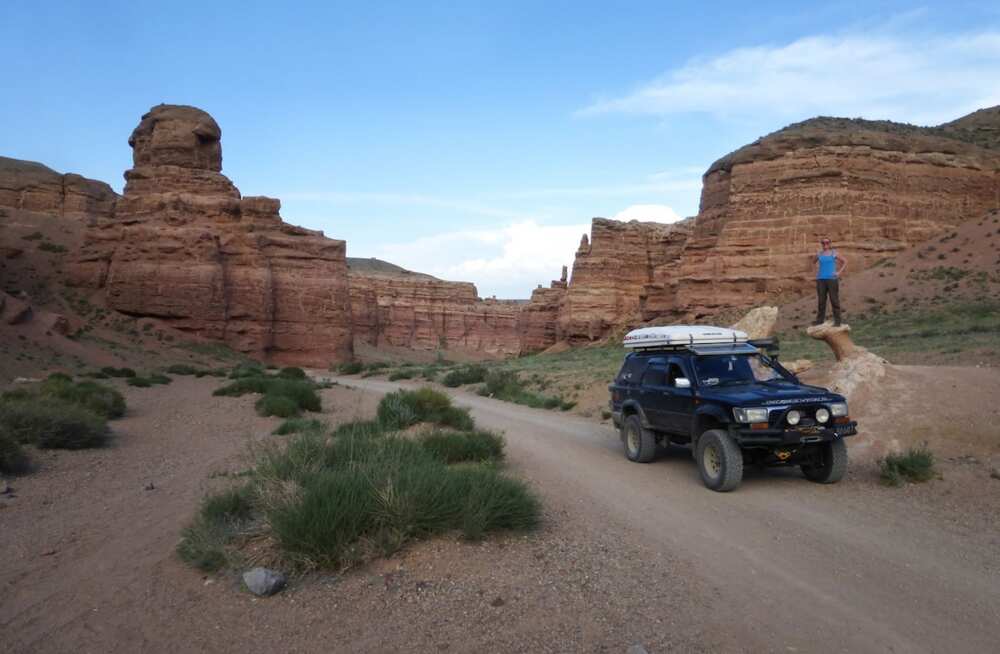 The whole place is ideally suitable for hiking. You will need to plan your route beforehand and take some things into account. For instance, it is well-known that summer may be a very hot season for hiking, so you can plan it for months with more moderate weather.
Charyn Canyon vs Grand Canyon
Naturally, Charyn is smaller than its Grand counterpart in the United States. Still, the two places are quite often compared, and a lot of tourists come to the conclusion that the Kazakhstan national treasure is just as impressive and beautiful as the one in the United States.
The two can even be mistaken in the pictures. So, if you live in Kazakhstan and do not have an opportunity to visit the famous American tourist attraction, you can absolutely settle for the local one.
How to visit this location?
There are usually tours to Charyn from Almaty, so make sure to research these and pick the most suitable tour for you. The place has multiple experienced guides who will tell you everything about the history of this location. There is also an opportunity to go there by shared taxi, or by hitchhiking if you are a fan of it. If you have your own car, it is a perfect way to travel there.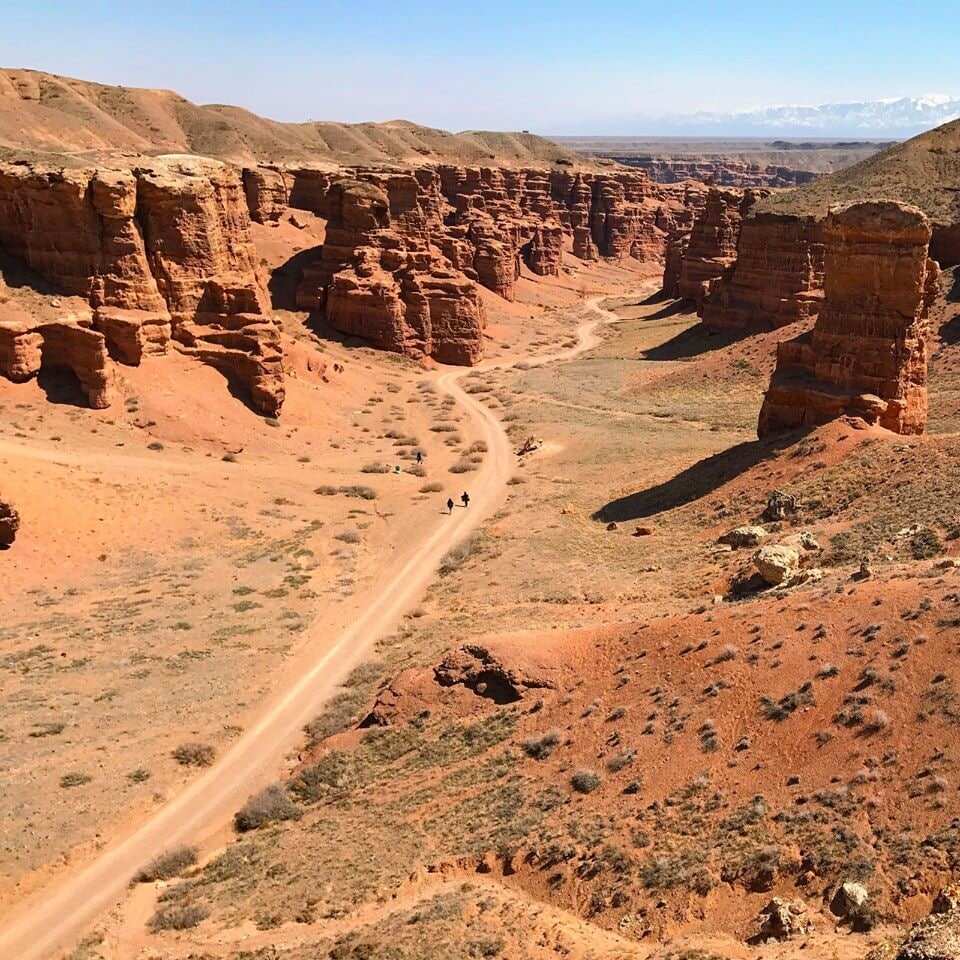 Usually, for a real appreciation of the beauty and complex nature of this place, one day is not enough. So, if you have never gone to this place and are planning to visit, perhaps it is best to stay there for a while - people often book tours and trips that last from 3 to 9 days. It depends on the duration of your time off work.
The place can be visited at any time of the year. However, it is worth for you to note that it can be freezing there during wintertime, and boiling in summer. So, you need to bring appropriate clothes and, if you are visiting in summer, sunscreen and a lot of water to stay hydrated.
Charyn Canyon is a one-of-a-kind place for visiting, and every Kazakhstani person needs to go there at least once in their life.
Source: Legit.ng