Teri Polo bio: net worth, tattoos, death hoax, is she gay?
One of the most popular American actresses is Teri Polo. She played the role of Pam Byrnes-Focker in the popular Meet the Parents trilogy. She aced the character, making her acquire so much popularity in the acting industry. Polo is also famous for her roles as police officer Stef Adams Foster in the ABC family series, The Fosters and its spinoff Good Trouble.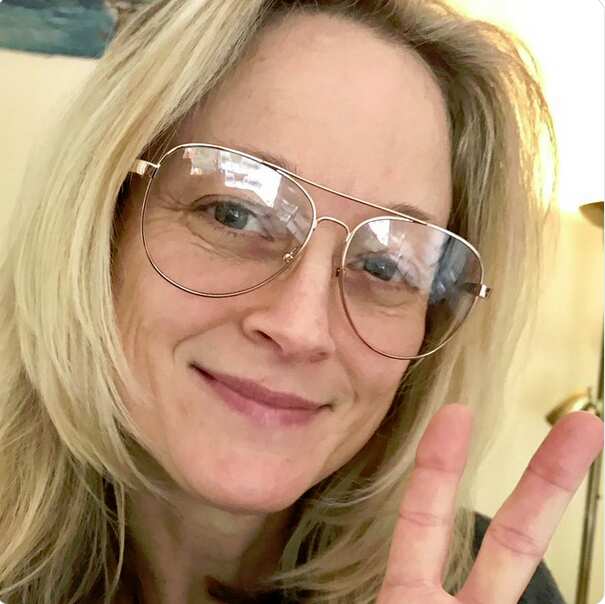 Despite being very secretive about her personal life, her acting career is an open book to the public. She is one of the most famous female actresses in the USA due to her notable roles in films such as Meet the Parents and The Fosters.
Teri Polo profile summary
Full name: Theresa Elizabeth Polo
Date of birth: 1st June, 1969
Parents: Jane and Vincent Polo
Age: 50 years old
Horoscope: Gemini
Birth town: Dover, Delaware, USA
Nationality: United States of America
Profession: Actress and professional model
Net worth: 800,000 dollars
Son: Griffin
Daughter: Bayley Paige Wollam
Exes: Anthony Moore and Jamie Wollam
Hair colour: Blonde
Height: 5' 7" (1.7 m)
Online presence: Twitter
Early life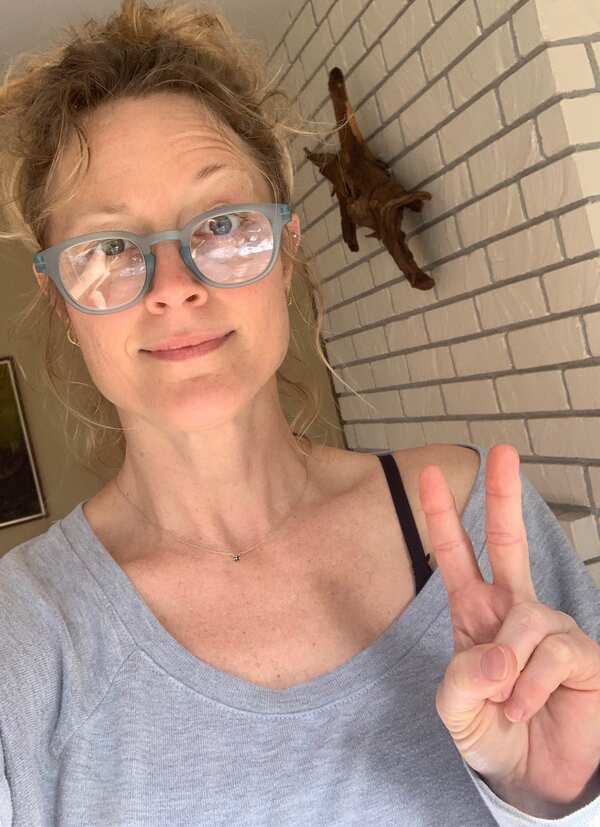 The gorgeous model and American actress was born in Dover, Delaware, USA on the 1st of June in 1969. Her birth name is Theresa Elizabeth Polo. The parents of the elegant actress are Jane (Gentry) and Vincent Polo, who is a designer of stereo systems. The ancestral background of this 50-year-old actress is Italian which she acquires from her paternal grandfather, English, and German.
The good looking 50-year-old model has two brothers who go by the names of Mike and Steve. Polo desired to dance. Hence, she began studying ballet to become a ballet dancer. She mastered choreography for twelve years and became a dancer for the Delaware Regional Ballet when she was 15 years old. Although most people expected her to continue with her ballet dancing, Theresa shocked many when she dropped out of high school at the age of 16.
The drop out was because the dancer had won a local modelling contest in which the winner was to feature in a blue jeans advert in the Seventeen magazine. The 16-year-old tried her luck in the modelling industry, and fortunately, she was signed to Elite petite division.
Career
Polo ventured in the film industry later on after taking up a few modelling gigs. After decades of toiling searching for a breakthrough in films and hosting several TV shows, the actress finally made her debut as the character of Ben Stiller's would-be fiancée in the 2000 autumn blockbuster known as Meet the Parents. Her role in this film brought her not only world recognition but also critical appreciation from fans all over the world.
Polo was cast as the daughter of über-WASP local gentry (Robert De Niro and Blythe Danner). The exposure was massive compared to that which she received when she began acting in New York. The opportunity opened doors for her to feature in other breathtaking films over the years.
Teri Polo movies and TV shows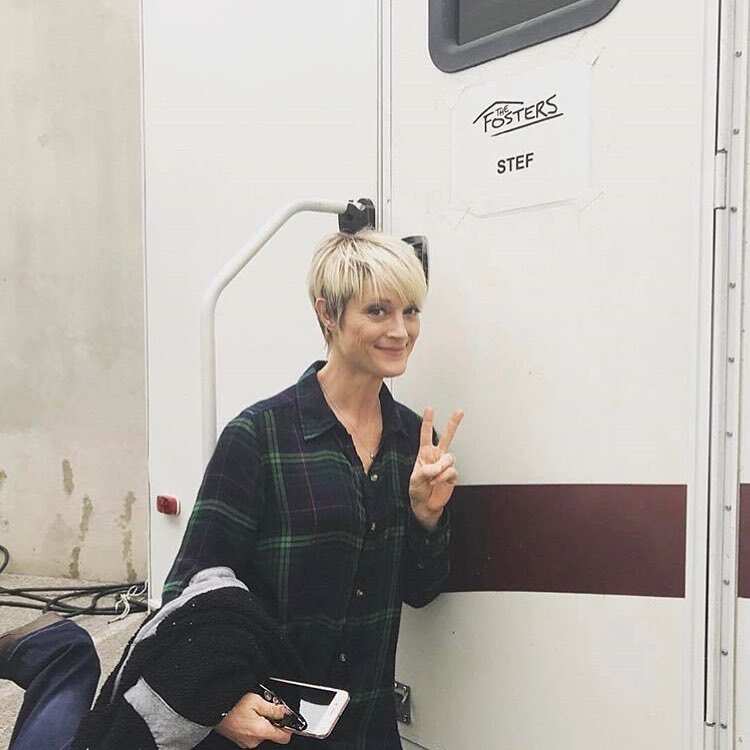 Theresa had several roles on TV shows such as the ABC soap opera known as Loving to Northern Exposure, and the comedy Mystery Date (1991). The actress moved to Los Angeles in 1995 in search of better opportunities in her career, making her acquire television roles and even guest-starring roles in iconic shows such as Felicity and Sports Night.
Perhaps the most famous show that Theresa is known for is Meet the Parents. She acquired this role in 2000, bringing her so much recognition. The fame was followed by another significant role in Meet the Fockers in 2004.
Although the stunning model and ballet dancer decided to take some time off from the screens for three years, when she came back, she ensured that her presence was felt. The Meet the Parents cast member acquired a role in the short-lived television series The Wedding Bells. Theresa also made appearances in films such as The Fosters, The Hole, and Little Fockers.
Teri Polo tattoos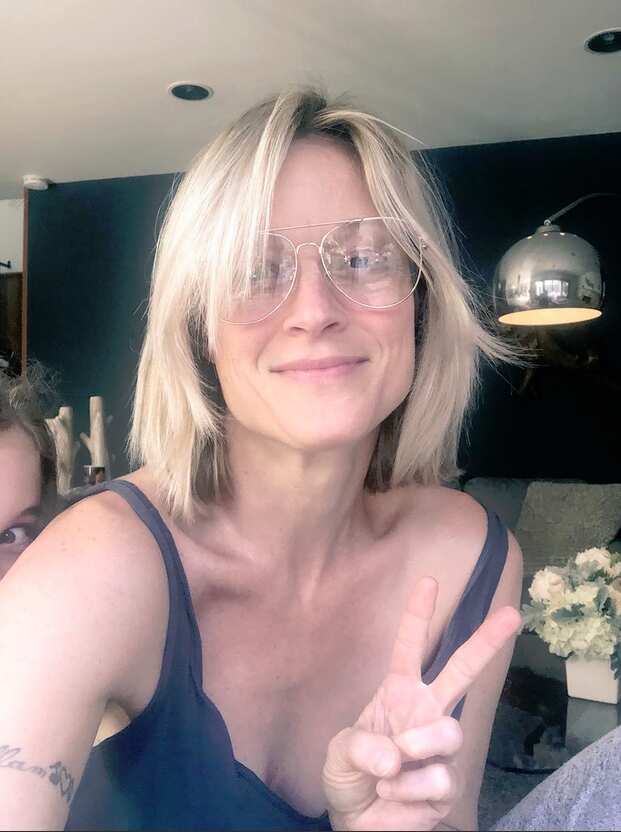 Teri Polo has at least three tattoos that fans are aware of and can spot at plain sight. These include a writing on her upper arm, a tree on her upper back, and a writing on her side. Teri Polo tattoo on her left ribs bears the name of her son, Griffin. Tattooed on Theresa's right upper arm is the name of her daughter "Bayley Paige Wollam."
Teri Polo net worth
This American actress was one to watch out for when she made her appearance in the blockbuster Meet the Parents. Her role was so massive, making her one of the most prominent actresses in Hollywood. Theresa's recognition only escalated with time making her appear in other blockbusters over the years. This made her fans believe that she had an impressive net worth. According to celebritynetworth.com, this talented 50-year-old model and actress has a net worth of $800,000.
It is believed that this net worth has been shaky since April of 2014 when the gorgeous ballet dancer filed for bankruptcy. Theresa listed that she had $30,000 in credit card debt and debts of $772,000 to the IRS. The actress and model also acknowledged that her former landlord was also seeking $30,000 in damages
Teri Polo death hoax
Rumours of the alleged demise of this 50-year-old actress spread even quicker than wildfire. A 'R.I.P. Teri Polo' message appeared on a specific Facebook page, attracting the attention of at least one million Facebook users. Those who bumped into the page were shocked by the news since there was a believable account with the news of the passing of this American model and actress:
"At about 11 a.m. ET on Sunday (the 7th of July, 2019), our beloved actress Teri Polo, passed away. Teri Polo was born on the 1st of June, 1969 in Dover. She will be missed but not forgotten. Please show your sympathy and condolences by commenting on and liking this page."
However, the news has been confirmed to be false and nothing but a hoax. Most consider it another headline in the latest compilation of fake celebrity death reports. Thankfully, the actress is alive and kicking!
Is Teri Polo gay?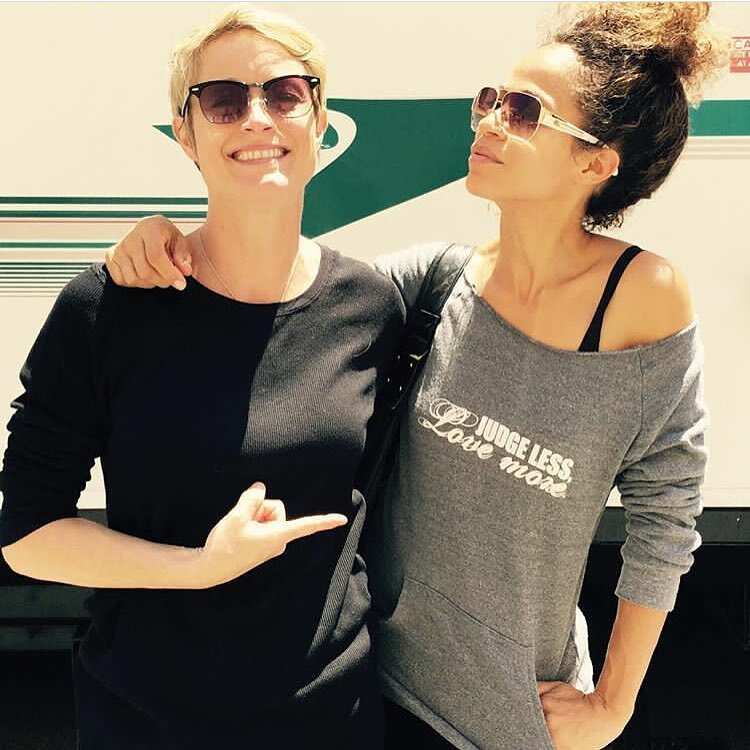 There have been a lot of speculations about the sexuality of this American actress. This has brought many people to take to the internet with searches such as 'Teri Polo gay news' or even 'Teri Polo lesbian news.' The stunning 50-year-old actress, ballet dancer, and model was once married to the renowned photographer Anthony Moore. Anthony Moore Teri Polo relationship was the talk of the town in the mid-1990s. Most people could not get over the dashing photographer dating gorgeous Theresa.
Polo and Anthony Moore were in a relationship for two years before deciding to tie the knot in 1997. During their union, Teri Polo hot pictures in a wedding dress surfaced, leaving most of her fans admiring her exquisite physique. Later on, in 2002, they welcomed their firstborn son Griffin. However, despite living together for at least a decade, the pair decided to call it quits, and they divorced in 2005.
We can assume that Theresa is not gay since she has dated several men after the divorce. Theresa met the drummer Jamie Wollam during the set of a video and began dating. Eventually, the pair moved in together and had a daughter in 2007 whom they named Bayley. However, the duo separated in 2012. Since then, Theresa has not confirmed if she has a new soul mate or not. It has left most people speculating on her dating life.
The Meet the Parents and The Fosters cast member Teri Polo is one of the most elegant actresses and models in the United States of America.
Source: Legit.ng