Zachary Levi bio: age, height, girlfriend
If you associate Zachary Levi only with the DC movie 'Shazam!' where he portrayed the main character of the film, then you will be pleasantly surprised to know that the story of this talented actor is worth your attention not only because of this but also because of the many other roles he has perfected. This handsome man is known for his numerous roles in movies, TV series and theatrical productions, including Broadway plays.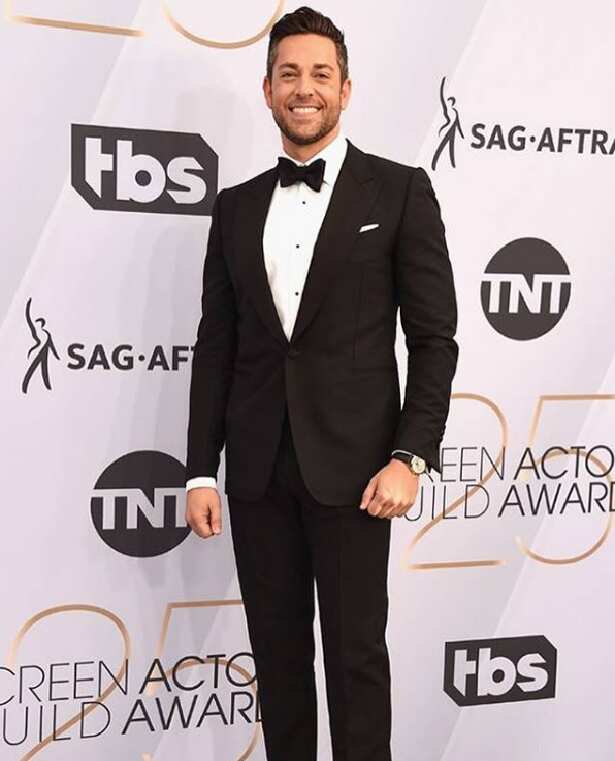 Superhero movies are not the central area of his acting career, as the actor's biography tells. The handsome actor is also a good singer. It seems that the actor has many arrows in his quiver.
Zachary Levi's profile summary
Full name: Zachary Levi Pugh
Birthday: September 29, 1980
Birthplace: Lake Charles, Louisiana, USA
Occupation: Actor, singer
Marital status: Divorced
Religion: Christian
Nationality: American
Zodiac sign: Libra
Years active: 2001-now
Net worth: $12 million
Social media: Twitter - 687K followers, Instagram - 1,4 M followers, Facebook - 527 K followers.
Zachary Levi family and early life
The Shazam! star was born in Lake Charles, Louisiana State, USA. He had a rather calm childhood, apart from the fact that he had to move from one state to another due to his parents' job. Zachary's mother is Susan Marie Pugh and father is Darrell Pugh. There is no information about their life and occupation.
Levi is a middle child in the family and has an older sister Sarah Pugh and younger — Shekinah Pugh.
After their constant relocations, the family finally settled in California, where the children attended Buena High School. His talent was revealed during his early childhood years because at the age of 6, Zachary began to sing and play in school-based theatre.
Zachary Levi movies and career
Immediately after his graduation from high school, Zachary left California and moved to conquer Los Angeles in a dream to become a famous actor. First, Levi joined the Ojai Theatre staff. He acted on the stage and even performed leading roles in such productions:
The Outsiders
Oklahoma!
Grease
Oliver!
Big River
The Wizard of Oz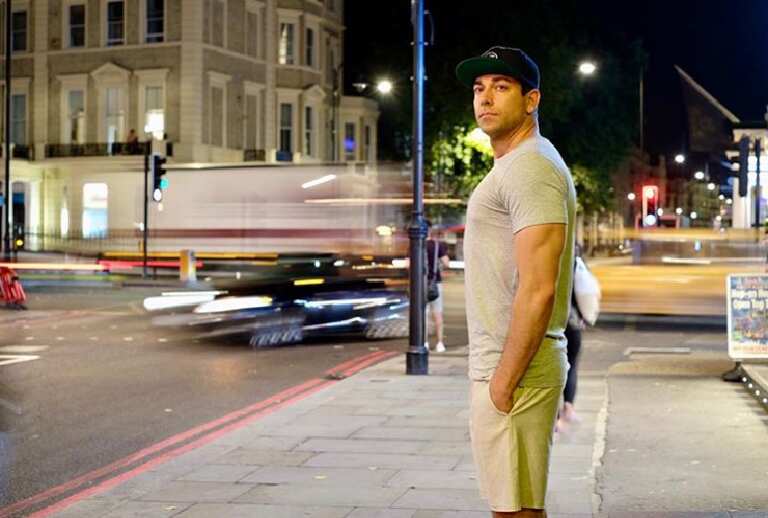 The role of Jesus in Godspell opened his way to Hollywood. Zachary's amazing acting captured the attention of Hollywood executives, and it was the starting point of his career in Hollywood.
READ ALSO: The Avengers movies: top facts you need to know about the franchise
Before becoming famous, Zachary Levi, the Shazam! star, received only episodic roles in TV series and sitcoms. Levi's first movie role was in Big Shot: Confessions of a Campus Bookie that aired on the FX channel. Having received the approval and recognition of some TV viewers, Zachary continued to participate in various TV series. The actor played the role of Kipp Steadman in the American sitcom Less Than Perfect, that broadcasted on the ABC channel. Later, he starred in the TV movie See Jane Date, in which he portrayed Grant Asher, the episodic role of the potential boyfriend of the main Character — Charisma Carpenter.
In 2007, the actor received his first leading role in the Chuck TV series, and it was a success not only for him but also for his partner, Yvonne Strahovski. The actors were nominated for Best Action Actor and Actress Choice TV Series for the Teen Choice Awards 2010 and both received this award.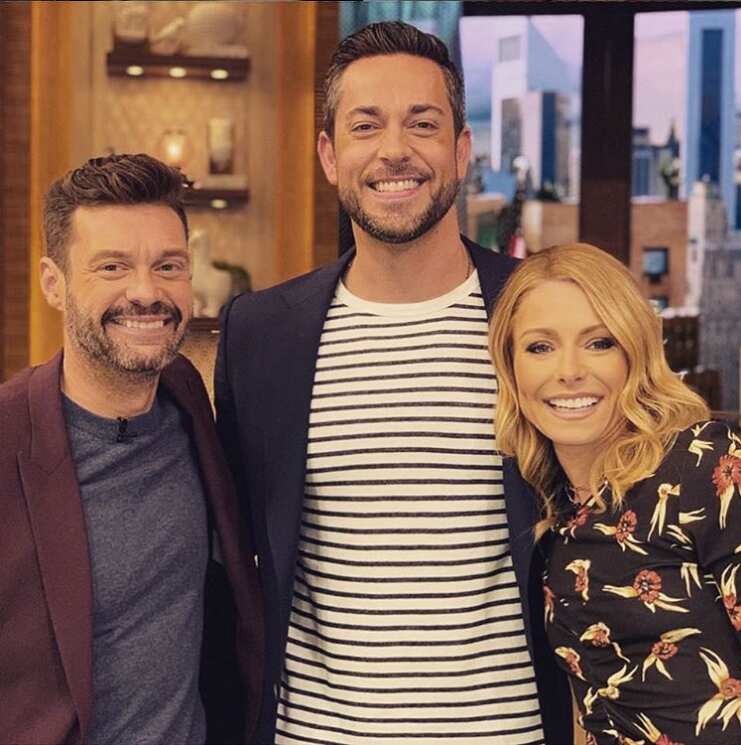 It was anticipated that Zachary will receive the role of Fandral in Thor, but the part was given to Josh Dallas. Despite this, Levi received this role again and portrayed this character in Thor: The Dark World and Thor: Ragnarok.
His filmography is huge, and it is impossible to describe all his works. Here are the most famous ones:
Alvin and the Chipmunks: The Squeakquel — Toby Seville
Tangled — Flynn Rider
Under the Boardwalk: The Monopoly Story — The narrator
Tangled Ever After
Tomb Raider the Final Hours — The narrator
Spiral — Berkeley (also acted as the executive producer of the movie)
Blood Fest — cameo
Shazam! — Billy Batson
Robot Chicken (voice)
The Marvelous Mrs. Maisel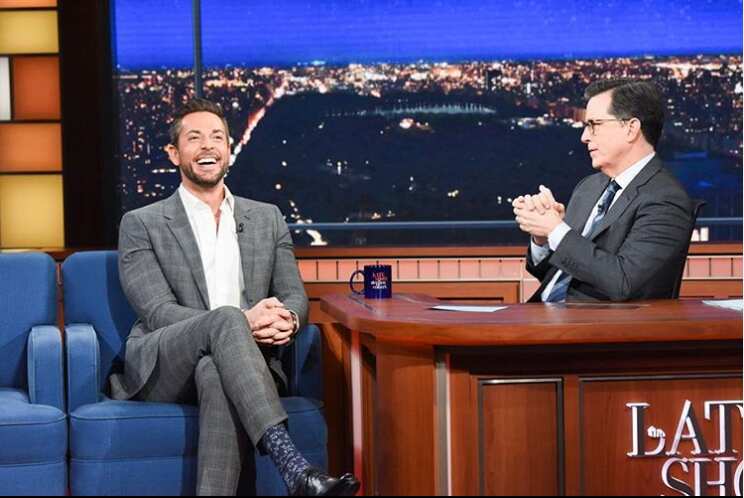 The Shazam! actor has combined his acting at theatres with movies and TV series. He has already acted as the executive producer for some episodes in sitcoms and films, and in August 2013, he decided to try his hand at being the executive producer of a theatre play, the musical comedy First Date. He won a Theatre World Award for this work
Later, he performed the starring role of George in She Loves Me, for which Levi was even nominated for Tony Award for Best Performance by an Actor in a Leading Role in a Musical.
Zachary decided to try his hand in the music industry and recorded a track with McPhee. It was a success.
Zachary participated in the Tangled movie. He sang a duet with Mandy Moore named "I See the Light".
READ ALSO: The strongest superhero in the world
Zachary Levi net worth is estimated to be $12 million, which is a decent fortune for all the work Zachary does.
Is Zachary Levi dating someone? The details of his relationships
Rachael Taylor, the famous Australian model and actress, was rumoured to be Zachary Levi girlfriend in 2007. These relationship rumours, however, did not last long because in 2008, Zachary started dating Caitlin Crosby. She was his girlfriend for more than two years.
Later in 2013, he dated Missy Peregrym, a Canadian actress. Shortly after the start of their relationship, the couple got married. They announced the news in June 2014. Unfortunately, in December of the same year, Zachary and Missy broke up. In Spring 2015, they got divorced.
At the moment, Zachary is single. His main hobbies are video games, cars, motorcycles, and sports. His favourite video games are Call of Duty Modern Warfare, Gears of War, Darksiders 2 and many others. He was the voice of Arcade Gannon in Fallout: New Vegas and he also voiced himself in Tomb Raider.
The actor is an active social media user. Zachary Levi Instagram is full of photos of his personal life, ceremonies, and shows. He often posts pictures and videos from the gym. A lot of fans, especially women, were impressed by Zachary's physical form, after seeing him in Shazam!
Zachary Levi height is 191 cm, and weight is 88 kg. Unfortunately, we do not have any more information of his full measurements.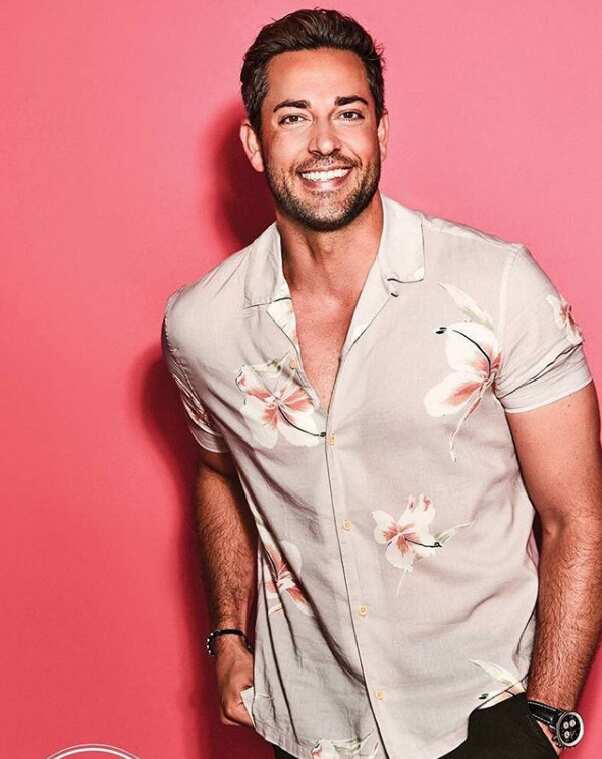 Zachary Levi managed to achieve the glory and the recognition of fans only for his great talent but also for his remarkable perseverance. We are sure that he will play many successful roles and become one of the most demanded actors of modern times.
READ ALSO: Chris Evans bio: net worth, age, height
Source: Legit.ng