Will Estes bio: age, height, net worth, spouse, family
Will Estes Nipper, his real name, has been in the acting game for a long time. He has been doing this from when he was just a small kid. The nominations the actor received at a tender age for Young Artist Awards category from 1990 to 1996 is proof of this. He has always been passionate about acting, and clearly, he does it well since it is a part of him.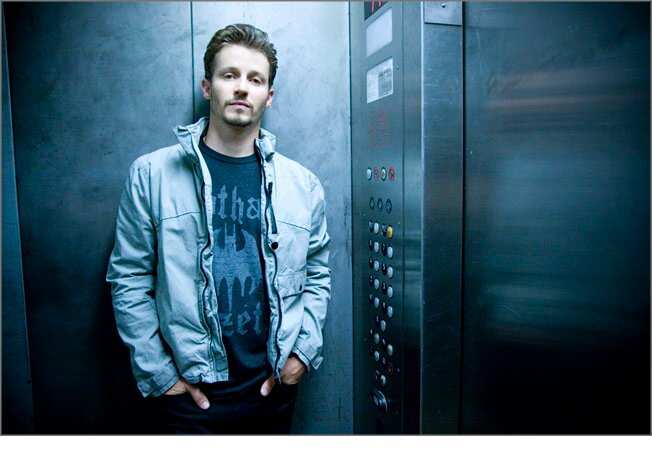 When he was just 12 years old, Will got nominations for Best Young Actor award for featuring in off-Primetime Family Series. This came after his role in an American drama series for the category children and family, named The New Lassie. Later in 1991, and also 1992, he was nominated for the same award while still working in the drama series.
Will Estes bio and early life
The following is a detailed biography of the star that began his act at an early age. Starting off is the profile that will supply you with quick facts about him at a glance.
Profile summary
Full name: Will Estes
Date of birth: October 21, 1978
Place of birth: Los Angeles
Age: 40 years
Occupation: Actor
Horoscope: Libra
Height: 5 feet 10 inches
Eye colour: Hazel
Hair colour: Dark brown
Nationality: American
Marital status: Singe
Early life and achievements
He was born October 21, 1978, in Los Angeles, California, United States of America. Will Estes age is therefore 40 but he will be turning 41 later in 2019. His parents named him William Estes Nipper. His parents are Bill Nipper, his father and Mary Lu Nipper, his mother. Estes is an American of white ethnicity. Will Estes family was a small one since he happened to be the only child his parents had.
He is the only son of his parents is known to have no siblings. Maybe, this was what pushed him to love acting as it would give him different roles, we may never know, maybe if there was a Will Estes brother, things would have been different. Will Estes parents are the only part of his family that we know about.
He ventured into the acting career from an early age where he won the award for the best young actor in the off-prime family series he stared in when he was just 12. Most of his childhood was spent in L.A, where he lived with both his parents and studied English literature at school, he is a trained athlete that took part in the Brazilian Jiu-Jitsu sport.
READ ALSO: Simon Cowell net worth, age, height, girlfriend, is he married?
Career
As already mentioned, Will started quite early when he joined the acting scene as a child actor. He went on to win and get nominated in various categories already mentioned above. In 1996, it also happened that he was nominated for 'Best Performance by a Young Actor in TV Comedy Series'. This was when he stared as Cory Hartman in an American family sitcom called "Kirk" that was a Ross Brown creation.
Even with the many nominations, documentation shows that Will Estes won his first award at 36 years. This happened in 2014 when Estes won the 'Performance in a Drama Series Episode's Prism Award' when he starred in the "Blue Bloods". This marked his official breakout in the acting world. The following year in 2015, the same role in Blue Bloods made him scoop the Actor of the Year Golden Honu Award. This explains why Will Estes Blue Bloods role is often considered his greatest role. He has also acted as Officer Jamie Reagan in CBS, a police crime drama series.
Relationship
Those asking whether Will Estes married anyone yet should know that he is considered unmarried. He may have been in a number of relationships before and even rumoured to have been gay, but none of this has been confirmed. He considers his life, especially when it comes to relationships. What is known is that at one time he dated actress Rachel Boston although this has never been confirmed. The subject of Will Estes spouse seems to be one that we all will be waiting for until he is ready to share details publicly.
Gossip has it that Will Estes had a relationship with actress Vanessa Ray. However, the two are currently not dating. Vanessa is said to be with the husband, one Mr. Landon Beard. This means that the info on Will Estes wife is non-existent since he is not married. The Will Estes gay notion remains just a rumour since he did not come out to confirm or deny it. Going by the fact that he has been involved with women before, it may be safe to say that he is straight.
Net worth
Will Estes net worth is something significant considering the amount of time he has been around in the acting industry. The fact that he has been given several breakout roles that have all turned out to be successful contributes to this. Will Estes net worth is estimated to be $5 million in 2019. It is also said that his yearly income is $941,176 or thereabout.
Estes was part of The Dark Knight Rises superhero movie cast, a film that was marked as one of the best in 2012, not to mention that it was ranked as the 22nd film that has the highest recording. It was also rated as 2012's third largest movie. Such great performances can only mean more money for the actor.
Measurements
About Will Estes height, he is 5 feet 10 inches tall. He weighs 65 kgs. This makes him a handsome man that is admirable. His hazel eyes and brown hair make him even more unique.
Will Estes is an excellent actor with a reputation for doing some of the most notable projects any actor would wish for. He has a substantial net worth which means that his acting efforts have paid off over the years, considering that he started as a kid actor.
READ ALSO:
Joe Rogan wife Jessica Rogan: age, height, family life
Kristen Ledlow bio: age, height, engagement, husband
Robert De Niro first wife Diahnne Abbott bio: top 10 facts about the actress
Source: Legit.ng