Mr Eazi - Let Me Live My Life Coachella performance
Mr Eazi - Let Me Live My Life was one of the Coachella show stoppers. The performance was the bomb not only because the artist is great at what he does, but also because he used the opportunity to deck out his Lagos to London music at the festival held during the weekend.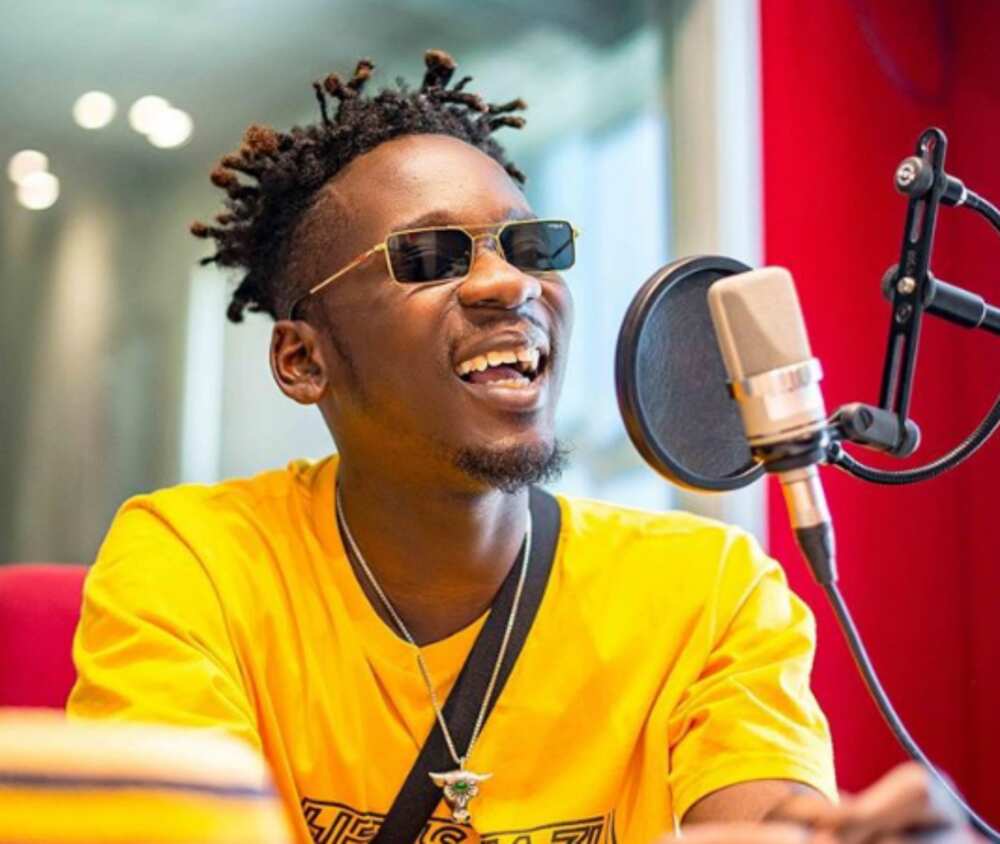 The performances were available on YouTube live stream which meant that fans could catch their favourite star in action live when it happened. If you missed out on the great show, then you can rest assured that Eazi did not disappoint. He put his best foot forward and made his African brothers and sisters proud.
Eazi dazzles fans at Coachella
The Coachella Valley and Arts Music Festival 2019 edition took place on the weekend of April 12-14, as scheduled. While the event attracted a number of internationally renowned artists, Africa was well represented by Burna Boy And Mr. Eazi who brought the house down with their brilliant performances. Eazi, especially, went on to recognize Africa and say that he was there to represent the continent. His remarks were a powerful proof of the same.
Before going ahead to perform the Let Me Live My Life song, he took a moment to introduce himself as follows, "My name is Mr. Eazi from Nigeria. Representing Ghana, Kenya, Zambia, Zimbabwe, South Africa, in fact, the whole of Africa, you know." Nothing is more powerful than an artist that is confident about his roots.
About the song
Let Me Live is a collaboration by Major Lazer, Rudimental and Anne-Marie. The tune performed by Eazi was fire as he did not leave anything to chance. His vocals were on point and the message was easy to relate with. The vigorous performance was well received by the crowd that seemed to enjoy every bit of it as they sang along. Everything from the dance to the backup singers culminated in a brilliant performance that would steal any show.
READ ALSO: Lil Wayne net worth, age, height, education, wife, children
The rise of Eazi
Even though many know him as a successful musician now, Eazi actually rose from selling phones in Lagos market to transforming his life and moving his business to London. This move has gained him tremendous respect as many think that he is actually very smart, one of the smartest artists in Africa, for changing his status in just 2 years. He saw the opportunity and grabbed it without wasting time.
In 2017, he made a deal with Apple Music in a bid to push his first mixtape. The deal ensured that he would be getting prime placements on the music giant. As such, his art found itself seeding into heavy streaming playlists. In addition to this, he also benefited from his partnership with Diplo and Major Lazer. Upon the time his sophomore project was being released, Life Is Eazi Vol. 2: Lagos to London, he had already made a name for himself around the UK.
Mr. Eazi - Let me Live my Life Coachella performance over the weekend proved to the world that Afrobeat music is worth listening to. Well done Eazi!
READ ALSO:
Burna Boy reacts as Bold Pink calls him out for performing at Coachella after name font drama
Burna Boy Coachella 2019 debut: performance and drama over poster
Singer Zlatan Ibile gifts young girl N1.5m
Source: Legit.ng