Adam Driver bio: age, height, ethnicity, wife, military career
Adam Driver is the Kylo Ren actor in Star Wars. He is admired by fans for his good acting and has been described by many as an incredible and versatile actor. Before acting, he had a military career in the United States Marine Corps and he is also the founder of the Arts in the Armed Forces foundation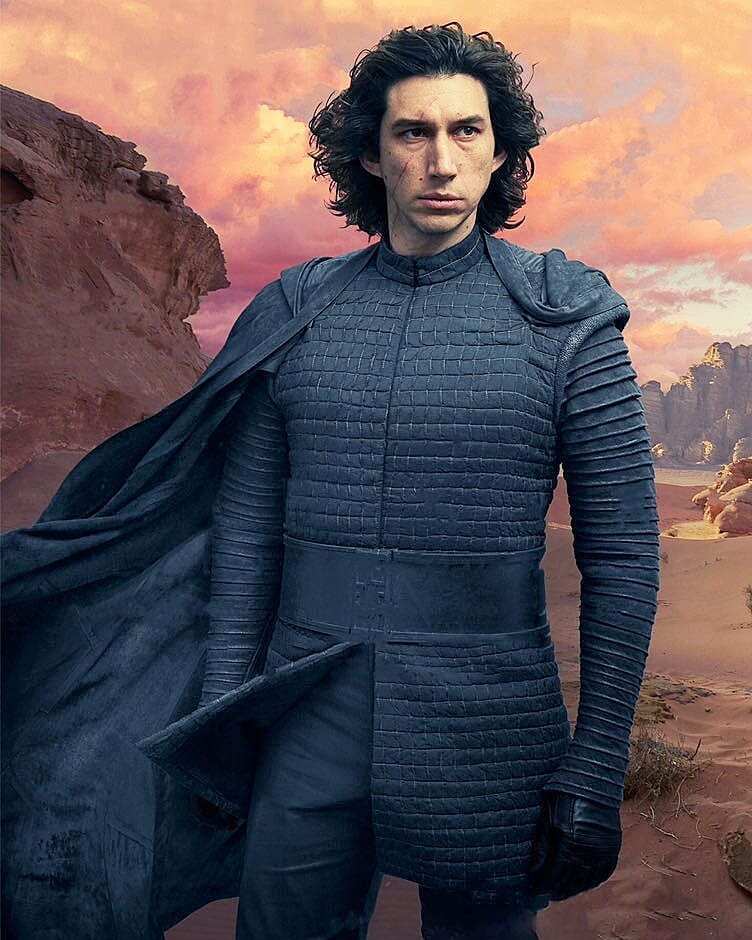 Adam Driver age is 35 years. The actor has been active in the entertainment industry since 2009 and has received nominations, such as the Primetime Emmy Award for Outstanding Supporting Actor in a Comedy Series for his role in Girls, the HBO comedy-drama series which aired from 2012-2017. Adam Driver Girls role was Adam Sackler.
Adam Driver profile summary
Full name: Adam Douglas Driver
Date of Birth: November 19, 1983
Adam Driver height: 6 feet 2 inches
Zodiac sign: Scorpio
Place of birth: San Diego, California, United States of America
Ethnicity: English, Scottish, Irish, Dutch, and German
Nationality: American
Profession: Actor
Alma mater: The Juilliard School
Spouse: Joanne Tucker
Adam Driver children: 1
Net worth: $10 million
Adam Driver early life
The American actor, Adam Douglas Driver, was born in San Diego, California, United States, on November 19, 1983, to Joe Douglas who is from Arkansas and Nancy Wright from Indiana. What is known of Adam Driver ethnicity is that his ancestry is English, Scottish, Irish, Dutch, and German.
When Adam was 7 years old, his parents divorced, so he and his older sister, April, moved with their mother to her hometown, Mishawaka, Indiana, where she later got married to a Baptist preacher, Rodney G. Wright. He attended Mishawaka High School and graduated in 2001.
The answer to the question, 'Is Adam Driver related to Minnie Driver?' Is no. Minnie Driver is a British American actress, born in Finsbury Park, London, as Amelia Fiona Driver to Charles Ronald Driver and Gaynor Churchward.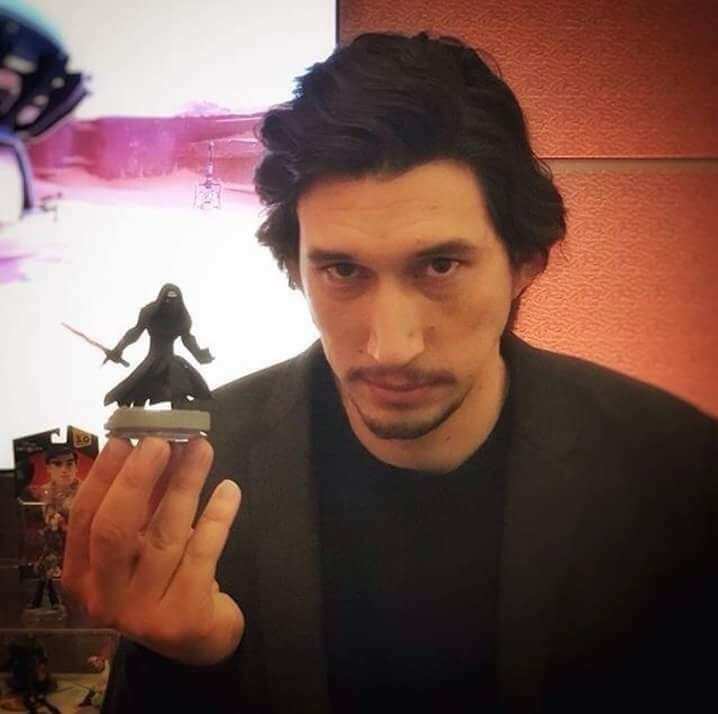 Adam Driver military
The actor joined the United States Marine Corps in 2002. He was assigned to the 1/1 Weapons Company at Camp Pendleton, California. Adam Driver marine service lasted for more than 2 years, then he was medically discharged in 2005 because his sternum broke in an accident while he was mountain biking.
Adam Driver marines rank was Lance Corporal. Upon leaving the Marines, Adam enrolled at the University of Indianapolis, where he studied for only one year and then transferred to The Juilliard School to study Drama, where he obtained a bachelors degree in Fine Arts in 2009.
Adam Driver movies and TV shows
The star has appeared in many films. They include:
2009: He played the role of Will Slansky in 'The Unusuals'.
2010: He played Robby Vickery in 'Law & Order' and Glen Stetson in 'You Don't Know Jack';
2012: Jason Roberts on 'Law & Order: Special Victims Unit'; Adam Sackler in 'Girls' (this continued until 2017).
2015: Adam Sackler in 'The Simpsons'.
2017: Art the Artist in 'Bob's Burgers'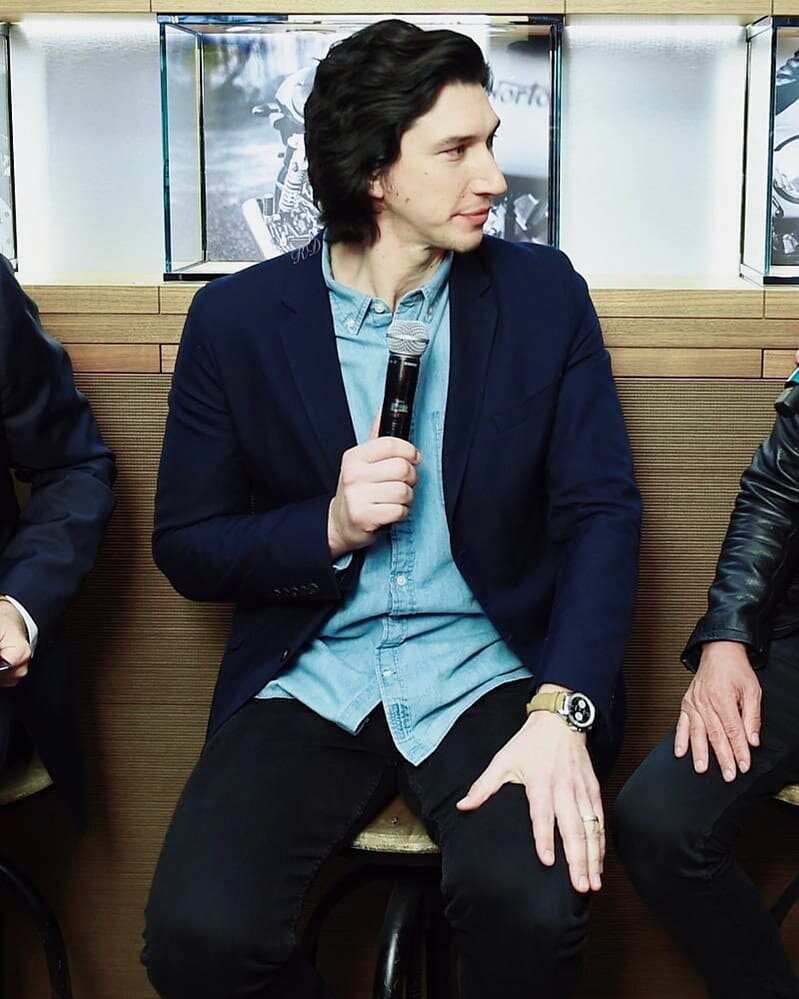 Adam Driver movies
The movies he has acted in include:
2011: In 'J. Edgar' as Walter Lyle.
2012: 'Gayby' as Neil, 'Not Waving But Drowning' as Adam, 'Frances Ha' as Lev Shapiro, 'Lincoln' as Samuel Beckwith.
2013: 'Bluebird' as Walter, 'Inside Llewyn Davis' as Al Cody, 'Tracks' as Rick and 'What If' as Allan.
2014: 'Hungry Hearts' as Jude, 'While We're Young' as Jamie, AND 'This Is Where I Leave You' as Phillip Altman.
2015: 'Star Wars: The Force Awakens' as Kylo Ren.
2016: 'Midnight Special' as Sevier, 'Paterson' as Paterson, 'Silence' as Garupe.
2017: 'Logan Lucky' as Clyde Logan and 'Star Wars: The Last Jedi' as Kylo Ren.
2018: 'BlacksKkKlansman' as Flip Zimmerman and 'The Man Who Killed Don Quixote' as Toby.
2019: 'The Report' as Daniel Jones and 'The Dead Don't Die' as Officer Ronald Peterson.
Adam has acted in 2 movies in 2019 that are yet to be released and are in the post-production stage. They include 'Marriage Story' where he plays Charlie and 'Star Wars: The Rise of Skywalker' playing Kylo Ren. He is also currently playing Henry in 'Annette' which is still being filmed.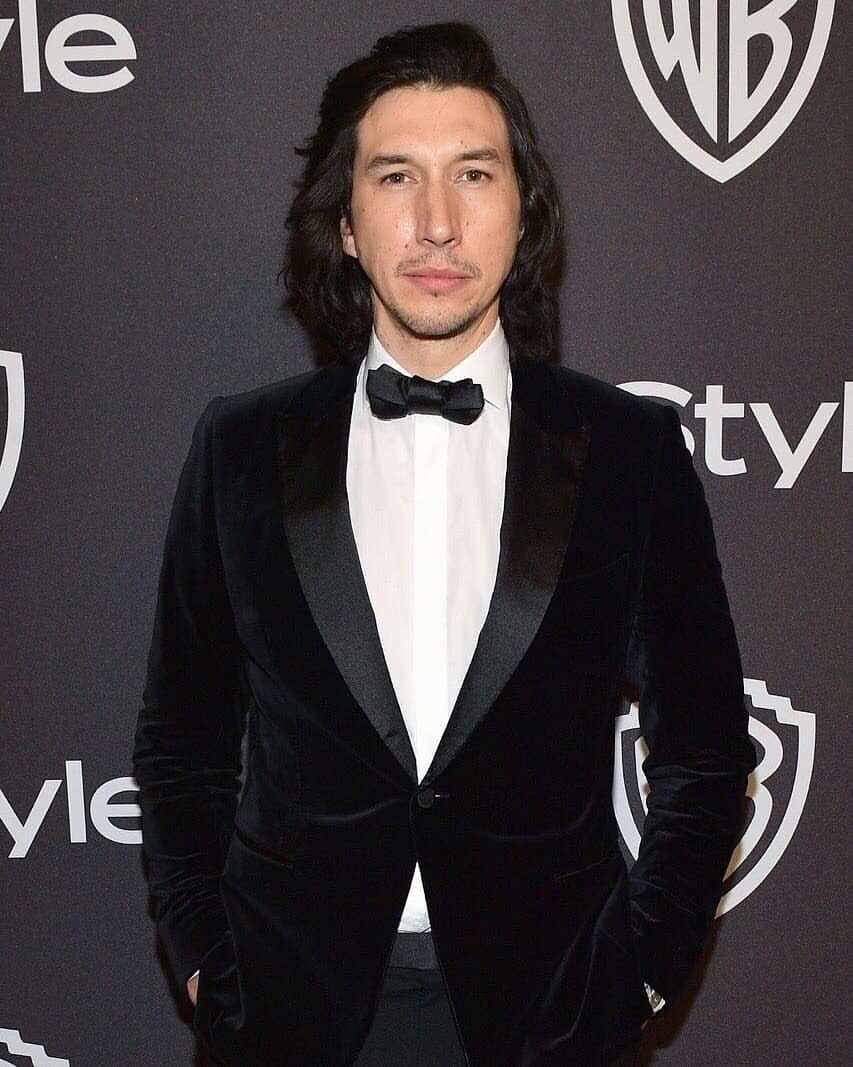 Adam Driver awards
The actor has received many awards for being an incredible actor. They include:
Houston Film Critics Society
In 2013, he won the Best Original Song award for his work in Inside Llewyn Davis
Venice Film Festival
2014, Volpi Cup for Best Actor for his role in Hungry Hearts
Los Angeles Film Critics Association
In 2016, he won the Best Actor award for his role in Paterson
MTV Movie and TV Awards
2016, he won Best Villain for his role as Kylo Ren in Star Wars: The Force Awakens
Academy of Science Fiction, Fantasy & Horror Films, USA
2016, he won Best Supporting Actor for his role in Star Wars: The Force Awakens
Sant Jordi Awards
2017, he won the Best Actor in a Foreign Film award for his role in Paterson
Adam Driver wife Joanne Tucker also attended The Juilliard School. They got married in 2013. Adam co-founded the 'Arts in the Armed Forces' foundation with his wife in 2006. The not-for-profit organization brings quality arts programming for free to active-duty service members, veterans, military support staff and their families around the world.
According to celebritynetworth.com, Adam Driver net worth is estimated to be $10 million.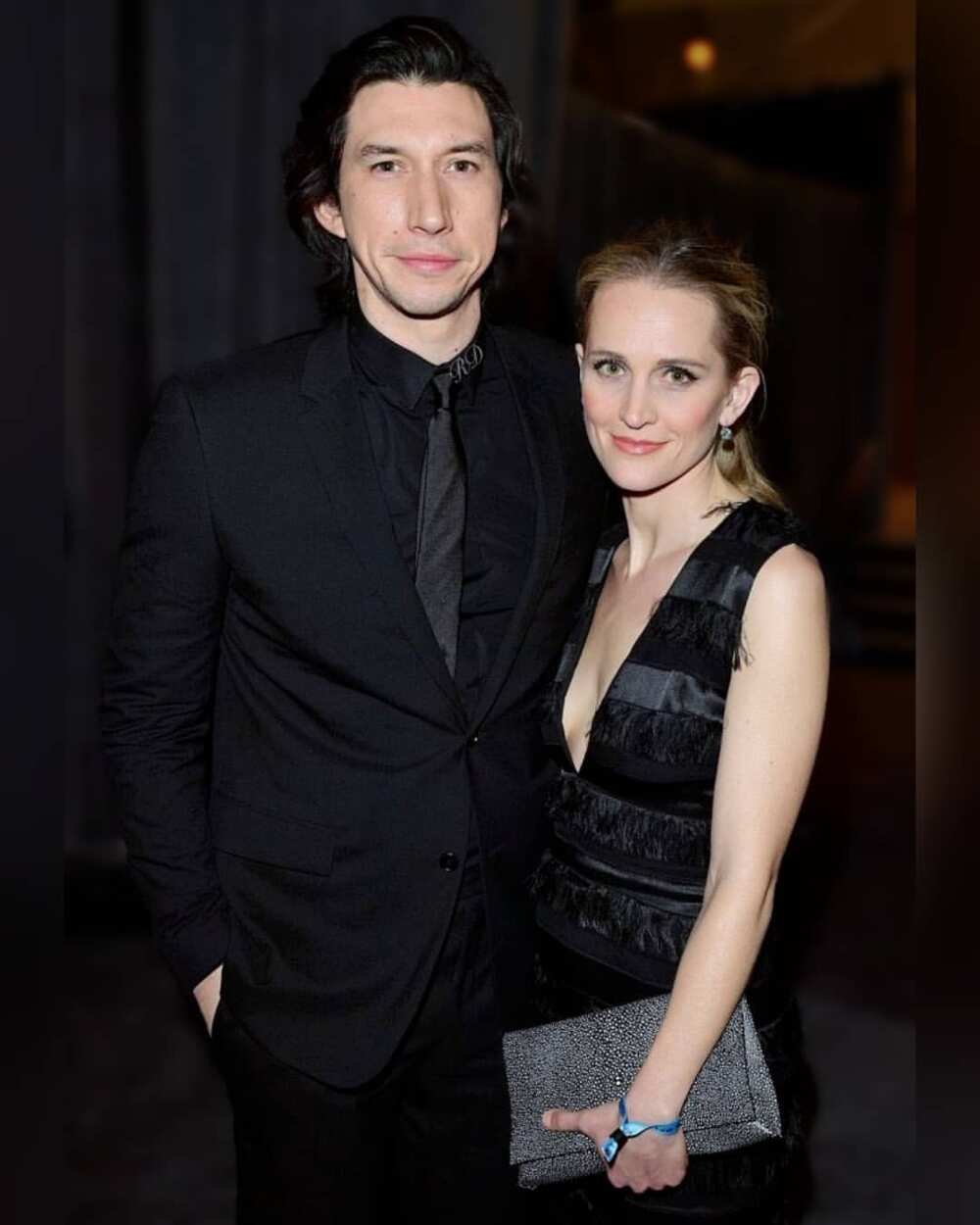 In Adam Driver TED talk presentation in 2016 titled 'My Journey from Marine to Actor,' he expressed that he was working to bridge the gap between the performing arts community and the United States Armed Forces by bringing the best modern American theatre to the military.
Adam Driver has witnessed interesting transitions in his life, from being in the military to now having a successful acting career. It is no secret that there is no stopping this actor.
READ ALSO:
Hobbs and Shaw - runtime, cast and post credit scene
Jennie Garth bio: age, net worth, weight gain, husband
Source: Legit.ng