Have you ever heard of Georgia Hardstark? If you like comedian podcasts, meet one of the most popular American hosts in this genre. You will undoubtedly be interested to learn the details of the celebrity's bio and reveal some secrets of her personal life.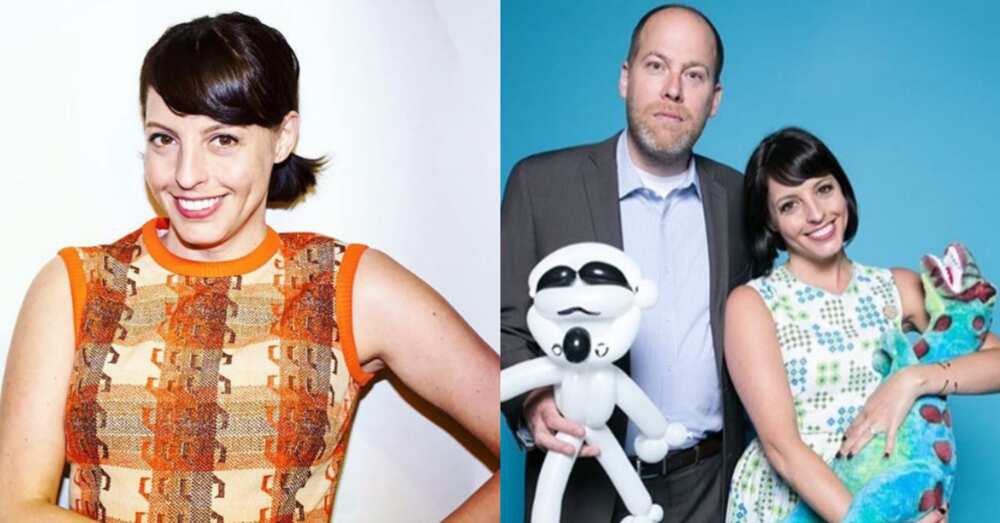 Americans love various TV and audio shows. For keeping the audience, new show formats are constantly created by the entertainment industry. Together with projects, their hosts turn into new showbiz stars. In recent years, the comedy podcast 'My Favorite Murder' has become very popular among the listeners. At the same time a podcast co-host, a writer, and a comedian Georgia Hardstark also soared to the top of popularity. If you are a fan of 'My Favorite Murder' or its host we invite you to familiarise with Georgia Hardstark bio and some intriguing moments of her life.
Georgia Hardstark profile summary
Full name: Georgia Hardstark
Date of birth: 8th of June, 1980
Place of birth: Los Angeles, California
Profession: comedian, writer, television host and podcast personality
Husband: Vince Averill
Ethnicity: Caucasian
Children/Kids: No children
READ ALSO: Cyn Santana bio: age, nationality, brother, relationship with Joe Budden
She is a charming lady with a slender figure, brown eyes, and short brown hair. Based on the profile summary data, Georgia Hardstark age is thirty-eight years old. Celebrity is an American. She was born in Los Angeles, California. When the future comedian was a child, she lived with her mother, Janet and her sister, Leah.
The comedian's personal life
Is Georgia Hardstark married? We answer this question in the affirmative. Georgia Hardstark husband is Vince Averill. He also creates podcasts. Besides, Vince Averill helps his wife to make funny videos on YouTube.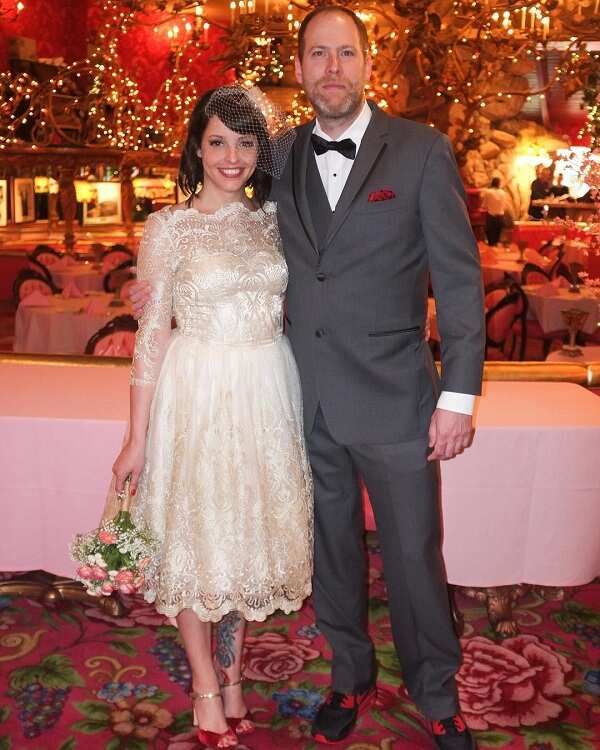 Georgia Hardstark wedding took place on the 5th of March, 2016. The couple did not have a classic wedding party. Before getting married the lovers have been dating for several years.
The couple has pets. These are two cats. Past times it was rumoured that the celebrity was pregnant, but then the host denied the gossips. They have no children.
Career and net worth
Before reaching popularity, the lady was engaged as a receptionist and run her blog about food. The comedian gained popularity after her funny video about McNuggetini making went viral.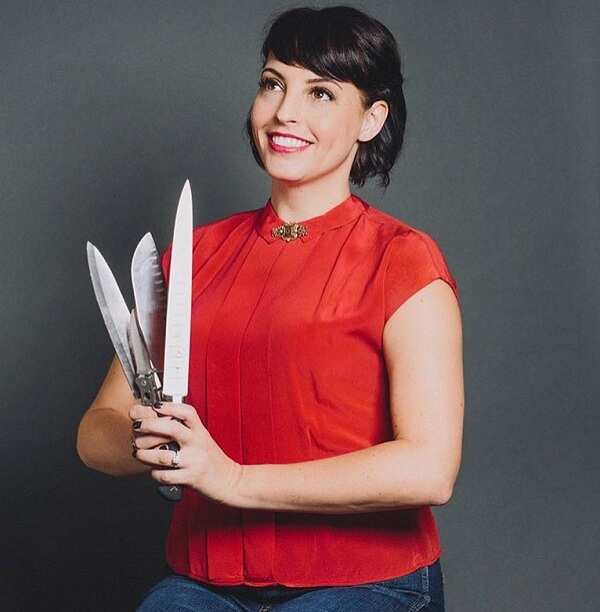 At present, she is a co-host of the podcast 'Slumber Party with Alie & Georgia' with Alie Ward released in 2016. At the same time, the comedian together with Karen Kilgariff created 'My Favorite Murder' podcast. It had very high ratings on the iTunes and was broadcast on the Feral Audio network and Midroll Media. Moreover, she has been involved in many projects on YouTube and TV. Among them there are the following:
Drinks with Alie and Georgia
Classy Ladies with Alie Ward and Georgia Hardstark
Food's Greatest Hits
Unique Sweets
Cooking Channel
Tripping Out with Alie and Georgia
Also, the podcast's host wrote a book with Alie Ward 'Vintage Cocktails with a Twist: 75 Traditional and Reinvented Drinks.'
Georgia Hardstark net worth is not exactly specified. In any case, the host earns good money, since her projects are popular with the audience.
Georgia Hardstark Drunk History
'Drunk History' is a popular TV show where a drunk storyteller retells famous historical event. Then the actors recreate the moment which is still voiced by the drunk narrator. The lady participated in one episode of 'Drunk History' with her friend Alie Ward. The audience was delighted with their acting. The viewers still consider this episode the best in the show's history.
Georgia Hardstark tattoo
The comedian impresses fans with a beautiful tattoo on the leg. In her blog, she told the story of thetattoo creating.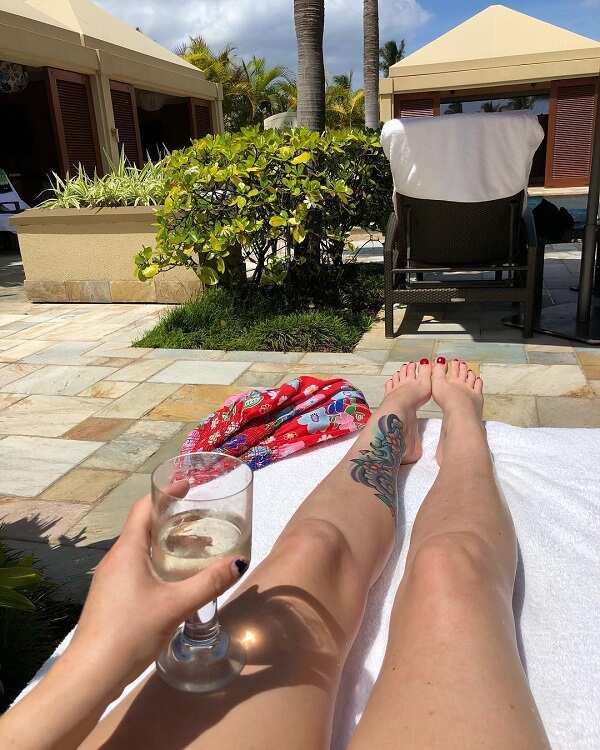 At first, the initials of her former friend Barbara were pinned on Georgia's leg. However, after breaking up with her, the host made a large tattoo with beautiful multi-coloured flowers in Japanese style to cover the initials.
Georgia Hardstark is a very talented person. The lady has succeeded in many of her endeavours. The American host runs several projects in a row, and they all are in demand with the audience. Who knows, maybe you will also be interested in podcasts' creating or shoot your video for YouTube. Make a quality product today and tomorrow you can wake up famous.
READ ALSO: Jessica Tarlov bio: age, marriage, height and weight