Phyllis Smith bio: age, net worth, husband
Phyllis Smith rose to limelight after her famous role in "The Office," where she portrayed her namesake. She also took part in many other projects, proving that she can succeed in any role. What is so exciting about this talented actress?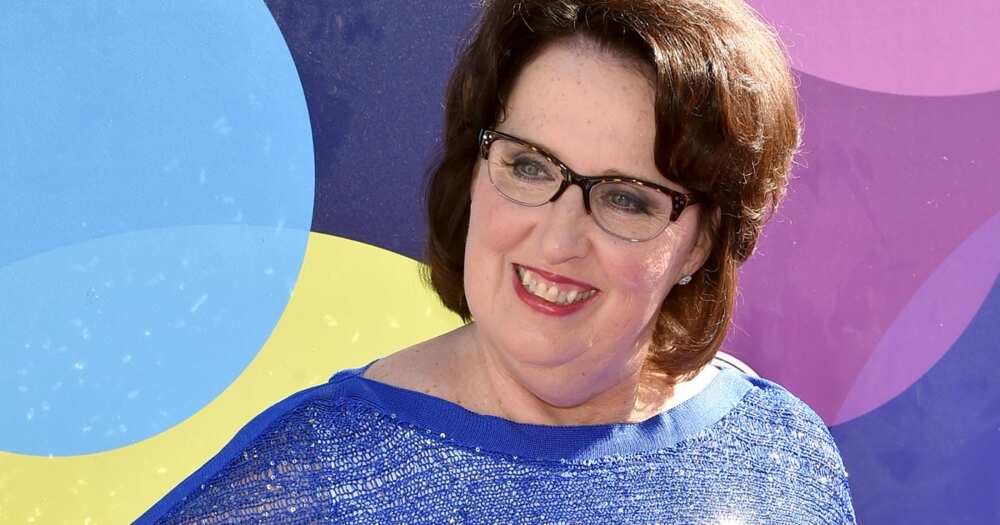 A lot of people loved kind and caring, sassy and witty Phyllis from The Office." After her breakthrough role, the gifted TV star remained closely connected with the world of acting. She managed to land even more amazing parts that made her known to the wider public.
Profile summary
Full name: Phyllis Smith
Birthday: July 10, 1951
Age: 68 years old
Height: 5 feet 7 inches (1 m 75 cm)
Nationality: American
Birthplace: The Hill, St. Louis, Missouri, United States
Occupation: Actress, casting associate
Mother: Glenda Smith
Early life
The birthplace of the talented actress is The Hill in St. Louis, Missouri. Her mother, Glenda, and her father, whose name is not known, separated when their daughter was very young. Most of Phyllis Smith young years were spent with her mother, who ran a store.
Once the young Phyllis Smith graduated from school, she continued her career at the University of Missouri-St.Louis. She managed to obtain a degree in elementary education.
Career
Dancing was the young lady's first passion, and she wanted to connect her life with it. She worked as a burlesque dancer in the 1970s, as well as a football cheerleader for the local team. She ended up fracturing her ankle after she slipped on water in her basement. After retiring from dancing, she got a job as a receptionist and made a few attempts to land roles in commercials.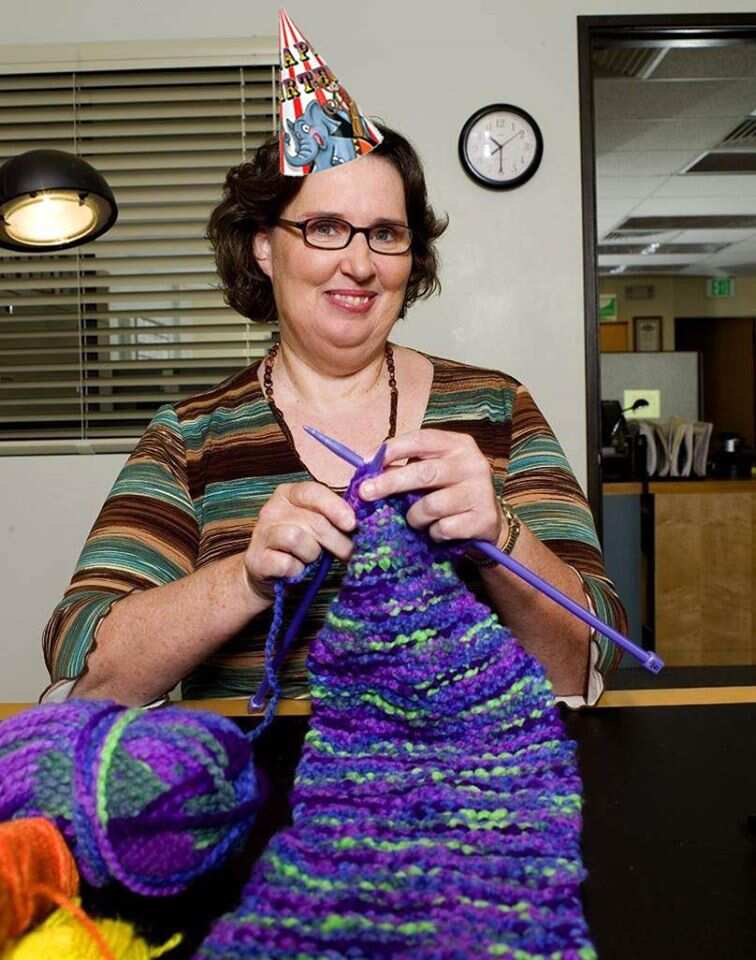 For years, Smith's primary occupation was as a casting director. Eventually, she decided to pursue an acting career, as she felt she had enough experience that she gained from observing actors during casting sessions.
Her breakthrough role was in the sitcom "The Office". Initially, she and casting director Allison Jones were responsible for auditioning people for the show. However, the producers were so fond of Phyllis that they created a whole character and backstory specifically for her.
On"The Office," she portrayed the role of Phyllis Vance, who is a shy and sometimes sassy woman who does not always agree with her boss, Michael Scott.
This role brought the actress multiple awards and incredible success. Some of her accomplishments were Screen Actors Guild Awards two years in a row - in 2006 and 2007.
Her career was not over after"The Office" ended, and there are many other Phyllis Smith movies and TV shows which demonstrate her talent. For instance, she performed the role of Lynn in"Bad Teacher" and voiced Sadness in the animated movie "Inside Out," which brought her critical acclaim. She was also a regular on the Netflix show "The OA," playing Betty "BBA" Broderick-Allen.
Phyllis Smith age
The actress was born on July 10, 1951. Therefore, she is 68 years old.
Phyllis Smith height
This television star is of average height. She is 5 feet 7 inches tall, which approximately equals 1 m 75 cm.
Phyllis Smith net worth
Celebrity Net Worth states that the actress has an impressive net worth of $7 million.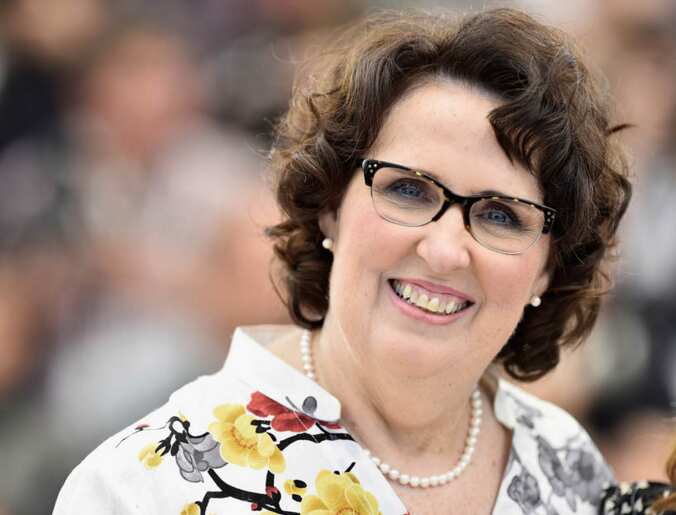 Phyllis Smith husband: Does she have one?
On"The Office," the character Phyllis was married to the wealthy Bob Vance, the CEO of Vance Refrigeration. In real life, the actress prefers to keep her personal life under wraps.
This means there is no available information about her husband or children, as well as any other aspects of her private life. All we know is that Smith is an extremely career-driven woman who has worked hard all her life, focusing on her professional ventures.
Many people who watched "The Office" are fond of Phyllis Smith and her endearing character, who always had hilarious lines on the show. Hopefully, her next endeavors will be just as successful as this one.
Source: Legit.ng