Actress Yancy Butler bio: age, family, net worth, movies and TV shows
The American actress and on-screen icon Yancy Victoria Butler was born in Manhattan, Greenwich Village. The Saturn award winner is famous for her role in Witchblade, a drama series as well as Hard Target where she starred as Natasha Binder alongside Jean Claude Van Damme. With dozens of television and film appearances to her name, it would be interesting to know about Yancy Butler and her personal life. Want to know more? Her fascinating acting career as well as her net worth will amaze you.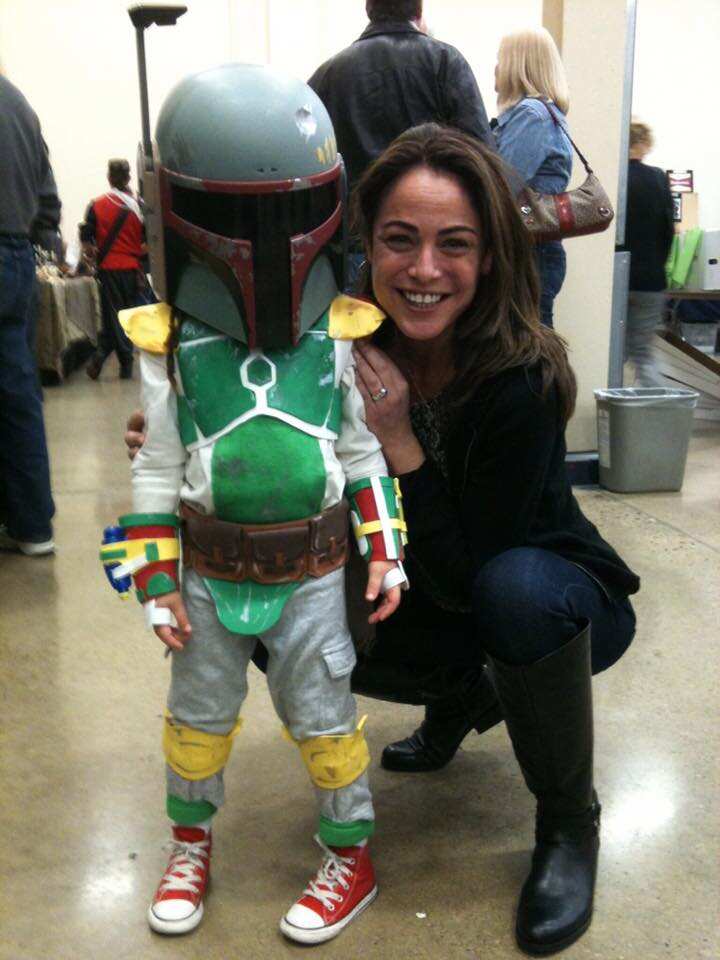 Considering where she was born and influence from the close Yancy Butler family members, it is not surprising that the young Yancy Butler would choose to pursue acting. She is a daughter to Leslie, a former Broadway shows manager, and Joe Butler, a drummer and lead singer for Lovin' Spoonful. Moreover, her parents were similarly involved in various theatre-related aspects. This background laid the foundation for her to grow into one of the most popular female actors.
Profile summary
Full name: Yancy Victoria Butler
Birthday: 2nd July 1970
Height: 5'7" (170 cm)
Horoscope: Cancer
Weight: 55.8 Kg
Eye colour: Green
Hair colour: Dark Brown
Facebook profile: Yancy Butler Page
Twitter handle: @IamYancyButler
Instagram page: @therealYancyButler
Official website: www.YancyButlerofficialsite.com
How old is Yancy Butler?
Considering her date of birth, her age should be about 48 years old.
Early life and education of Yancy Butler

Butler began making showbiz inroads while still at a young age. The young actress made her debut in the film industry in 1979 with an appearance in Savage Weekend, a slasher thriller. At the tender age of 13, she joined New York City's prestigious HB Studios. Moreover, the talented lady learned ballet and dance at Joffrey and Ailie schools. Yancy later on studied Liberal Arts and earned her bachelor's degree at Sarah Lawrence College in 1991.
READ ALSO: Fascinating details about the American actor Richard Beymer
Yancy's career, movies, and television shows
Within the same year after graduating from college, Butler landed a guest spot on Law & Order, the television series. Due to her outstanding performance, Dick Wolf, the creator-producer of the show, offered her a chance as the lead character in another new project, Mann & Machine, a science-fiction show that would begin the next year. Despite having a blossoming fan following, unfortunately, the film was cancelled. This was after they had worked on about nine episodes that left her fans longing for more.
Soon afterward, the actress got another lead in South Beach, another great production from Dick Wolf. The series was also short-lived as only six episodes were aired.
Notably, the film star scored highly in several popular action movies. For instance, in 1993, the actress was in Hard Target which also happened to be John Woo's (legendary action auteur from Hong Kong) Hollywood debut. A year later, she was again on the screens this time alongside Wesley Snipes in Drop Zone, the skydiving suspense. The next years saw the star take up acting roles in independent and less-popular movies like Annie's Garden and Let It Be Me (1994 and 1995 respectively). Moreover, she featured in several direct-to-video releases like Fast Money in 1995 and The Ex and Ravager in 1997.
Also, during the same year (1997), she made a guest appearance on NYPD Blue in a role that would give her a next job in the Emmy Award winner Brooklyn South. The entire series was later to be cancelled after one season despite critical acclaim. The star later got to work in other less-memorable movies such as The Treat (1998), Doomsday, The Witness Files (both 1999), and the New Adventures of Spin and Marty (2000).
READ ALSO: Blindspot's Audrey Esparza: What you need to know about the stunning actress
Also, in 2000, she nabbed the main character spot in Witchblade, which is a movie based on a popular comic book of the same name. Here, she portrays a troubled New York City cop, Detective Sara Pezzini, who ends up as keeper of the ancient weapon, Witchblade, which had been passed down through generations. This project had much success that the producers decided that it deserved to be expanded into a series.
Interestingly, the decision was well thought off, and soon it became the top draw of the network that would brood a substantial fan-base. This led to more milestones for Butler as she appeared in Craig Kilborn's The Late Late Show. She was also part of the panel in Politically Incorrect, a show where she used to cite Carl Jung, a famous psychologist, as they discussed gender roles.
Despite the huge milestones and achievements by the actress, an unfortunate turn of events changed Butler's life. During the production of the second season of Witchblade, she had to stay in rehab for one month due to alcohol abuse. Fortunately, she recovered and could now return to complete the recording of the show. Surprisingly, the network pulled the plug despite the success of the series, and most believe that the real culprit was Yancy's struggle with alcoholism.
She took a year off from any form of filming but later returned with both supporting and lead roles in different independent productions. Her dedication and passion saw her land a section of As the World Turns, a daytime television soap opera, for several episodes. She may have battled with substance abuse issues that even had legal implications way back in 2007, the gifted actress is still passionate and hopes for more notable TV and movie roles.
Other works by Yancy Butler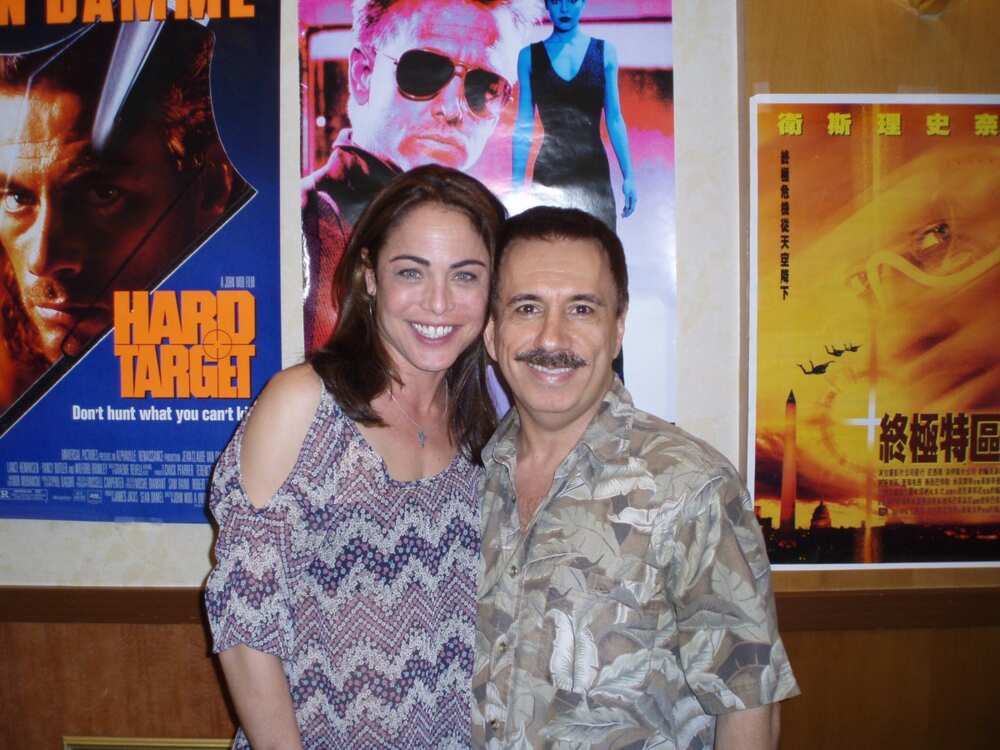 How Sweet the Sound – Stage (Playwright's Horizons)
Propaganda – Interactive Multimedia: CD-ROM (Virgin Interactive Entertainment)
The narration of Malice Domestic 3: High Heels in the Headliner – Audiobook: written by Wendy Hornsby and edited by Nancy Pickard
The narration of Rattlesnake Crossing – Audiobook: by Judith A. Jance, 1998.
The narration of We Could Do Worse: A Millennial Collection of Alternate Histories – Audiobook: Dove Entertainment 1999.
The narration of Outlaw Mountain: A Joanna Brady Mystery – Audiobook by Judith A. Jance (Dove Entertainment, 1999).
Yancy Butler net worth and accolades
How much is Yancy Butler worth? Yancy Butler movies and TV shows seem to have paid off big time for the actress. She has a whopping net worth of $1.8 million, and she has made this amount in her manoeuvers within the film industry. Not much info is available on her annual salary or income from the respective movies, but you can always rely on legit.ng for updates and the latest news on the actor.
Other than the financial gain, the talented superstar has had her fair share of achievements and awards. Did you know that Stuff Magazine ranked the actress at position 61 out of the 102 Sexiest Women In The World? That aside, she is also the winner of the 2002 Saturn Award for the Best Actress in a Television Series for the film Witchblade. Also, the actress Yancy Butler bagged the 2016 Artemis Actin Powerhouse award.
Yancy Butler today still takes part in different film projects, and her fans should anticipate more from her. Interestingly, despite her success and achievements in the industry, she is still single. However, we cannot promise her availability or willingness to mingle. At the moment, we can only assume that she is focused on acting in amazing films and dating may not be a priority now.
Yancy Butler may have had her share of misfortunes, but nothing seems to stop her acting career as she always manages to get back to her feet and thrill fans. With her incredible talent, fans cannot wait to see what roles she takes on next.
READ ALSO: Monica Keena bio: age, measurements, net worth, death rumors
Source: Legit.ng