Robert Ellis Silberstein bio: age, net worth, relationship with Diana Ross
We usually see stars – bright personalities on the sky of the showbiz, but we never see those people who help them to become famous, who promote them and make them who they are. Every star has a manager, and one of such managers is the rich and successful Robert Ellis Silberstein. Who is he? Go on reading to find it out!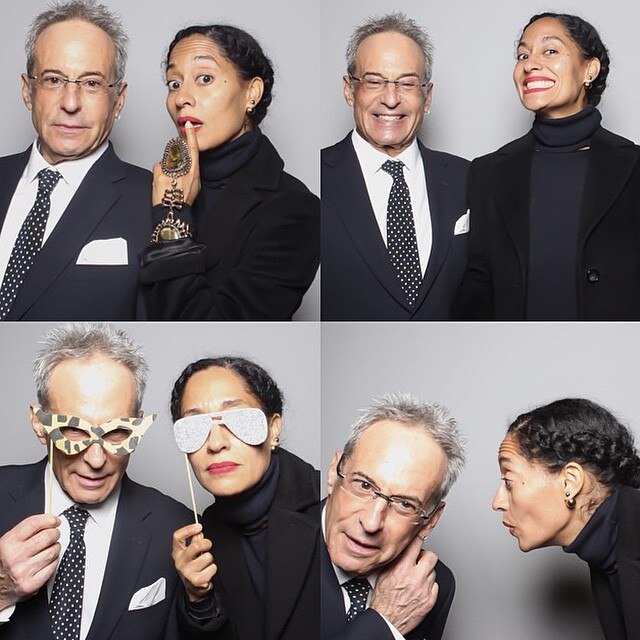 To promote someone is a difficult job. Star managers and music executives are usually like goldsmiths: they get a nugget in their hands and do their best to turn it into a diamond. During his long life and productive career, Silberstein managed to create many "diamonds" and earn on them too. So how did he do it? Keep on reading to learn it!
What is known about Robert Ellis Silberstein?
If you happened to hear such names as Billy Preston, Diana Ross, the Rolling Stones' Ronnie Wood, Rufus, Meat Loaf and Status Quo, you should know that they became famous due to Robert Silberstein – their star manager. Today this is an extremely successful and rich man, but what else is known about him?
Birthday: January 5, 1946
Nationality: American, Jewish
Robert Ellis Silberstein net worth: $50 million
Also known as: Bob Ellis
Education: West Virginia University
Occupation and career: Music Executive and Businessman
Robert Ellis Silberstein Age: 73 Years
Sun sign: Capricorn
Born in: Elberon, Long Branch, New Jersey
Spouse/Ex: Diana Ross
Children: Chudney Ross, Rhonda Ross Kendrick, Tracee Ellis Ross
What is known about Robert Ellis Silberstein bio?
The businessman was born in 1946 in Elberon, New Jersey, United States. From his childhood, he did not know what financial difficulties are, because he was from a wealthy family of Jewish garment manufacturers.
The man got a good education. He graduated from West Virginia University and started teaching there.
READ ALSO: Actress Amanda Blake bio: net worth, children, spouse, cause of death
The teacher left the job after an argument with his principal and moved to California eventually looking for a better life.
In California young, but ambitious and wealthy man worked with such stars as Billy Preston, Diana Ross, the Rolling Stones' Ronnie Wood, Rufus, Meat Loaf, Status Quo and several others.
Due to his hard work and show business involvement, the man earned a quite decent sum of money. Robert Ellis Silberstein today net worth is estimated at 50 million USD! So being 73 years old he can do anything he wants and live without working.
Is Robert Ellis Silberstein married?
No, this man is not married today. However, he was the husband of a singer, songwriter, record producer, and actress – Diana Ross.
Diana dated another man – the head of the company Motown – Berry Gordy. However, she, apparently, chose Robert. Bob Ellis and Diana Ross were both interrelated in a musical career and dated only two months before they got married on 20th January 1971. Their love story was not durable, and the couple got divorced six years later on 9th March 1977. After the divorce, the journalists managed to take an interview where the man said things that sounded quite desperate:
"My wife belongs to that company [Motown]… She's totally dominated by a man [Berry Gordy] who never read a book in his life. I just can't stand it anymore to hear them calling Stevie Wonder a genius. What happened to Freud?"
Robert Ellis Silberstein and Diana Ross gave birth to 2 girls: Tracee Ellis Ross (1972) and Chudney Ross (1975). Their children are both involved in the cinema industry. Tracee is an actress, and Chudney is a producer and production manager.
Tracee, by the way, is close to her father, in one of her interviews she said about him:
"My father's name is Robert Ellis Silberstein, and he dropped Silberstein, we all dropped Silberstein. I really felt strongly that I wanted my father's name in my name, because everyone knows I'm my mom's daughter, but I'm also very much my dad's daughter. And I wanted him, when my name hit a screen, to know that I was also part of him. And so Tracee Ellis Ross it is."
Moreover, in another interview, the lady helped to understand what kind of personality her father is (who else may know better, then his daughter?) Young miss Ellis Ross said:
"He's very personable and charming. I get my sense of humour from my dad."
Although Robert Ellis Silberstein and Diana Ross shared only two mutual children, the man also cared about Ronda Suzanne Silberstein. The girl was born from the relationship of Diana and Berry Gordy (the head of Motown).
Robert Ellis Silberstein is one of those who stayed in shadow and it sometimes even was a shadow of his starry wife, Diana Ross. However, he did not waste his time, because being an extremely active 73-year-old man, he leads a joyful and energetic life, and you will not see him on the photos without a sincere smile.
READ ALSO: Anne Hathaway husband Adam Shulman bio: age, height, net worth
Source: Legit.ng