Actor Jason Genao bio: birthday, age, height, nationality
Netflix is an excellent background for making confident steps through an acting career. Jason Genao is one of those actors who is building his professional future here. This young man has already achieved success at the very beginning of his career. Keep reading to find out more about this future Hollywood star.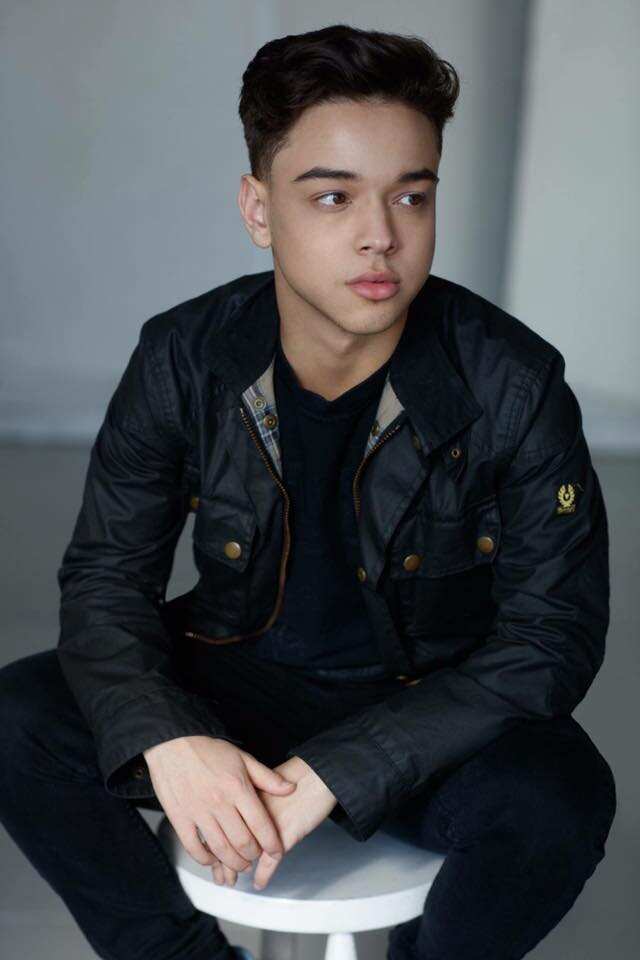 Jason Genao is a promising and young American actor. He gained his fame through the performance of the role of Ruben (Ruby) Martinez, an intelligent guy of Mexican origin with a love of mathematics on the Netflix television series, called On My Block. His character often acts as a walking conscience in the company of his comrades.
Jason Genao profile summary
Full name: Jason Genao
Date of birth: July 3rd, 1996
Age: 22 years old
Birthplace: New Jersey
Marital status: Single
Nationality: Dominican-American
Height: 155 centimetres (5'1'' feet)
Profession: Actor
Social networks: Instagram, Twitter
Jason Genao bio
How old is Jason Genao? He was born on the 3rd of July in 1996, in New Jersey. So Jason Genao age is 22 now. Although the actor has American citizenship, he has Dominican roots, so we can say that Jason Genao nationality is Dominican-American. As a school student, he was actively involved in school theatre productions and plays.
The boy graduated from William L. Dickinson New Jersey State High School. This school has many famous graduates. There is even an incredibly famous singer Akon on their list, and now our actor is also one of them.
How did Jason Genao make his way to the movie industry? Already in childhood, he was fascinated by acting and had an incredible desire to master this profession. Having such a strong desire to become an actor in the future helped the young man to end up in Hollywood.
The future actor decided to follow the creative path of an actor after watching the old French film La Vie en Rose released in 1947. This film has breathed the desire to become one of the Oscar-winning artists into the young man. Now, Jason Genao is participating in many projects and developing in different directions, making all his efforts to achieve his goal.
Although his career began not too long ago, today he is on the list of the most sought-after young actors. It is not surprising, because few people can not hit the big time in Los Angeles. Our celebrity is no exception – Hollywood helped him too.
Career and personal life
Jason Genao made his television debut in 2015 in the Ladrones film by American director Joe Menendez. In this film, the actor played the role of an FBI agent.
His next work took place in 2016. Then the actor starred in one of the episodes of the NBC series called Law & Order: Special Victims Unit. He played the role of William Reeves in the 13th episode of the 17th season (episode titled Forty-One Witnesses).
Also, in 2016, the actor's collaboration with Netflix began. He starred in their series The Get Down and played the role of Napoleon, a member of the street gang. There are 11 episodes in the series, and he starred in 7 of them.
READ ALSO: LL Cool J net worth, age, height, wife, kids, family
In 2017, Jason Genao took a step higher, having received and performed his role in the famous Logan film, produced by Marvel Studios known throughout the world. In this film, he played the role of Rictor, an experimentally created mutant. We can only imagine what kind of pride he felt of himself when he became a part of this superhero universe.
In 2018, Genao returned to the Netflix family again. It was this year that he received his most famous role, Ruby Martinez, in the TV series On My Block. The series has become quite popular and received encouraging reviews from critics and viewers.
Today, Jason Genao mostly focuses on building his career. Therefore, the actor is not yet in a relationship, or else he masterfully hides it from the eyes of the public, leaving personal affairs none of someone else's business.
The actor perfectly manages the roles of teenagers because he looks very young and also Jason Genao height contributes to his characters. So how tall is Jason Genao? He is 155 centimetres or 5'1'' feet.
Jason Genao is a young and rising star, who will definitely be a prominent representative of the new generation of actors. Hollywood community must be very lucky to have such a talented man as its member. The actor moves along his professional way slowly but steadily though, and this is the right strategy for becoming really successful and famous.
READ ALSO: Daddy Yankee net worth, age, height, real name, death rumors
Source: Legit.ng